Landscaping with Rocks and Mulch Create the Perfect Low Maintenance Outdoor Space!
Published: 25/01/2023 | Updated: 02/06/2023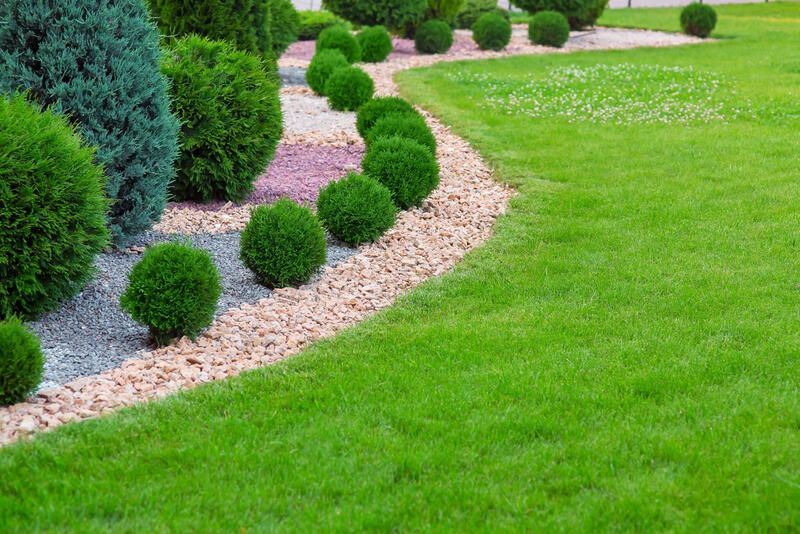 Rock and mulch landscaping is growing in popularity for good reason! They both consistently demonstrate that they provide a range of lovely, all-natural textures and designs for landscaping ideas. A bonus is that they are both low-cost and very easy to maintain.


But you may wonder which yard landscaping ideas will make the best use: stone or mulch? And what can you do to make the most of your mulch and rock garden landscape if you don't have access to a team of masonry experts or a six-figure landscaping budget?
Read on and see which yard landscaping idea would work the best in your outdoor space!
Stone is generally used in landscapes that require little maintenance and last for a long period. To brighten up your yard, you can use the stone to create stone paths, Japanese-inspired gardens, and river rock landscapes.
Mulch is an inexpensive addition ideal for garden borders, walkways, and yards with poor drainage. There are many types to suit a variety of outdoor spaces, including wood mulch like cedar mulch, it can come from different sources from straw to grass clippings, compost, sawdust, pine needles, and even paper.
By releasing nutrients into the soil as it decomposes, mulch provides a natural source of fertilization. It protects winter-dormant plants and stops soil erosion. Mulch will ultimately compact the soil, bringing out the best in your plants.
We'll briefly go through the advantages and disadvantages of stone and mulch to help you decide which is best. However, our main focus will be on how you may use these natural components in your landscape.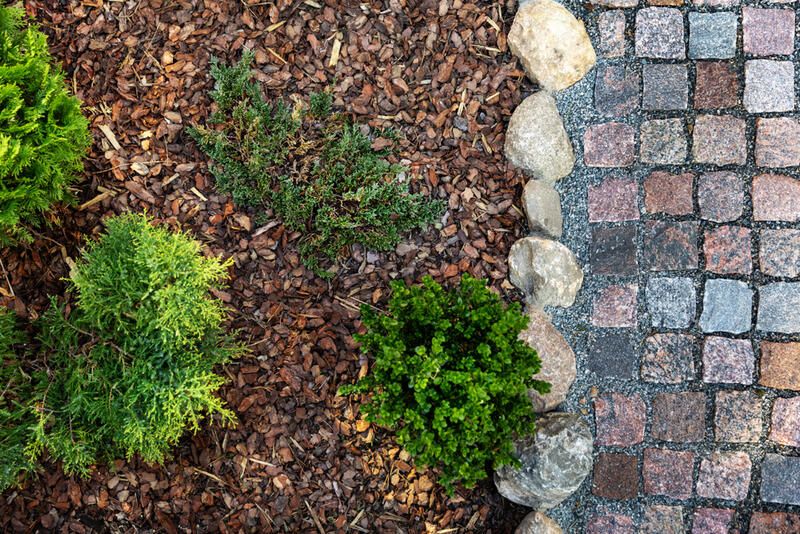 So should you use stone, mulch, or a combination of the two?
One of the trickiest landscaping decisions is whether to use stone or mulch in your garden. Although each component has its advantages, it's important to pick the one that best meets your needs.
Mulch for nutrients
Mulch is your best choice if you want to add nutrients to your soil. You should almost always suggest using mulch as a final touch in gardens.
Mulch will assist your soil in holding onto more water and stop it from evaporating. Additionally, it will keep your plants cooler in the searing summer heat and warmer in the freezing winters.
Mulch may quickly improve your landscape because it is highly versatile and available in a wide variety of colors. It is the best option if you want to give your yard path a soft surface.
Unfortunately, mulch does not last forever and must be refilled yearly.
Mulch is the finest option if you want to enrich your soil with nutrients. Mulch is one of the finishing touches I nearly always recommend for gardens.
Mulch will help your soil retain more moisture and prevent it from evaporating. Additionally, it will keep your plants warmer in the chilly winters and cooler in the scorching summer heat.
Mulch's high degree of adaptability and range of hues make it a fantastic landscaping tool. This is your best option if you want to give your yard path a soft surface.
Unfortunately, mulch has a finite lifespan and must be replenished annually.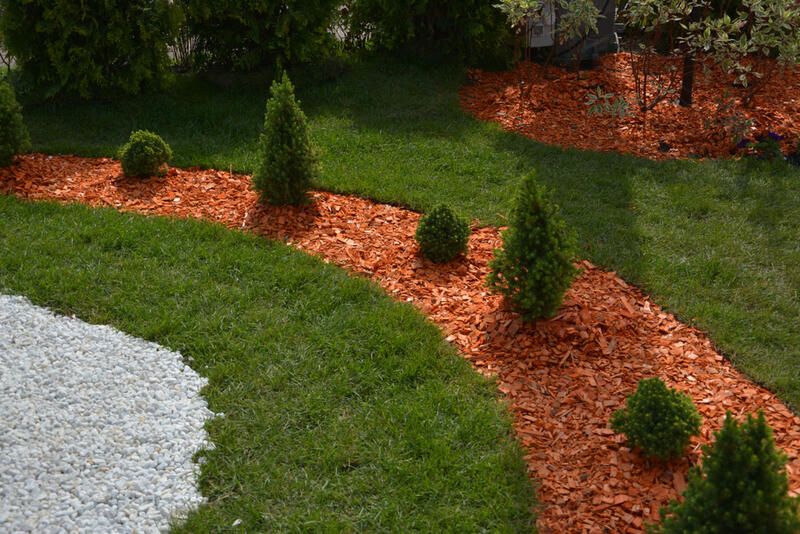 The many benefits of stone landscaping
You can use rocks to define boundaries, embellish, and fashion lovely vignettes. With rock landscaping, there is less grass to water and mow. If you are looking for ways to use less water in your yard, rock landscaping could be the key!
There are numerous ways to include rocks and boulders in your landscaping plans, from creating a rockery to setting up a water feature.
Rockeries are one of the most popular ways to significantly improve your home's exterior. Rockeries are a terrific way to highlight new plants in your garden and are also aesthetically pleasing. Rockeries have the added benefit of looking attractive year-round.
Combining stone and straw mulch for sloped areas
If you hadn't already noticed, rocks and mulch are the ideal landscaping mix for sloped yards.
Neutral-toned stones and mulch can be stacked and scattered to make room for a multi-tiered waterfall that flows into a small water pool. Then, colorful grass turf can be used to divide the remaining space.
Surround your succulents
So by now, you can tell that we are fans of using both rocks and mulch in the yard, so how do you combine them in a way that gives you the best of both?
Combining stone and straw mulch for sloped areas
Combinations of rocks and mulch make a wonderful solution to awkwardly shaped, uneven or sloped ground.
Neutral-colored stones and mulch can be stacked and scattered to make room for a multi-tiered waterfall that flows into a small water pool. Then, colorful grass turf can be used to divide the remaining space.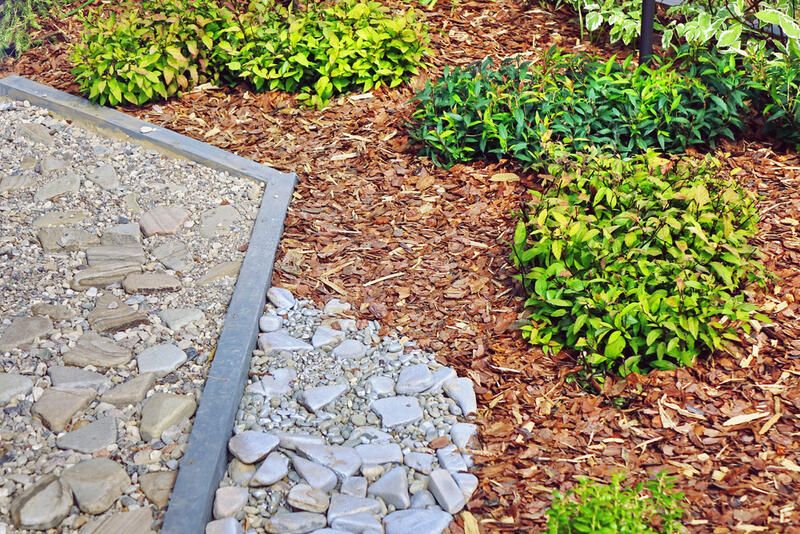 Surround your succulents with a mulch rock mix
If you are a fan of low-maintenance landscaping, the trio of succulents, mulch, and stone is the ultimate low-maintenance combination.
You can even choose a mid-western design that uses only gravel, stone, and mulch spread for the soil bed and rugged stone to edge the entire corner landscape.
Top tip: Try using a variety of cactus plants for an attractive combination!
Browse some of our favorite succulents in our Online Shop!
Elevated rock garden
Raised rock rain gardens can be used to break up the monotony of a large, lush green landscape if you want to stray from the traditional raised rain garden design.
It is entirely composed of river rocks, with larger rocks and boulders for texture and vegetation for a soft edge added.
The ornamental accents add a lovely touch to the straightforward appearance.
Cabin appeal
If you are in a location with more moisture than sunlight, you need to split the stones and mulch to disperse the contrast.
Wood chip mulch can be used around the corners of your home to add to its rustic, cabin-in-the-woods-like charm.
Compact landscaping for small spaces
Townhomes may not have enough space for elaborate gardening, but you may still use stone and mulch to be inventive.
Small-scale landscaping can revolve around a collection of medium-sized river boulders.
A few well-placed boulders can split the mulch in half to create a geometric pattern that maximizes the sense of space in a small yard.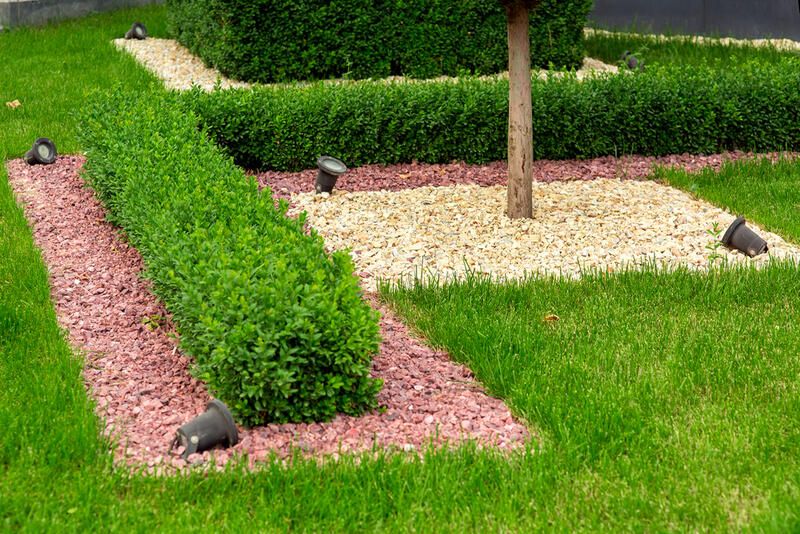 Rock and mulch borders
You can divide two-toned stone pavers for your home so that you can give each the focus it needs.
By using them as borders, you can create transition areas. Wood chips and white quartz rocks make an ideal border combination.
Divide and conquer
These two landscape elements don't have to go together all the time. For example, the stones can be positioned to create the base of a water fountain.
Top tip: You can add contrast using red pine mulch, plants, and hedges.
Related: Looking for water feature ideas? Read Shrubhub's top recommendations here!
A great grass alternative!
You can completely do without grass in your landscape and use rocks and mulch instead.
You can cover a large expanse or a more limited yard space with a combination of pebbles and mulch in a way that is just as attractive as any grass lawn!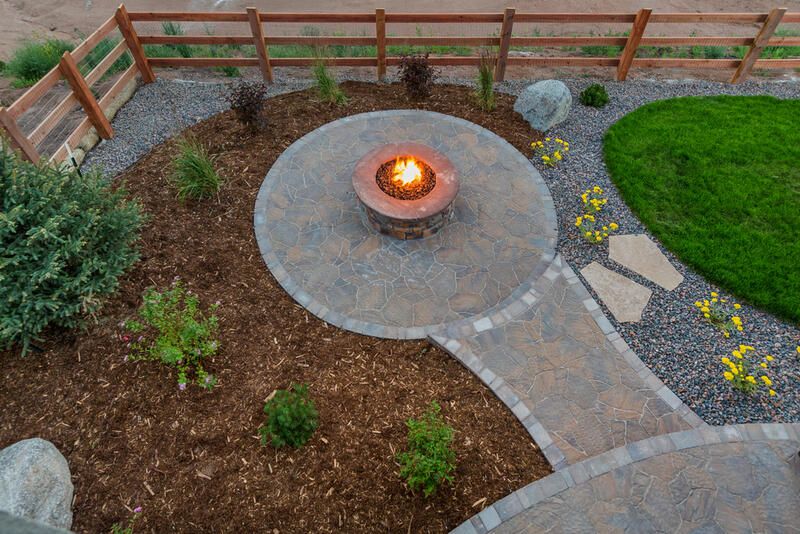 Create a zen rock garden
Zen rock gardens are an ever-popular, classic design option.
You can spruce up a simple courtyard design with a Japanese zen garden theme. Use a combination of various-sized boulders, and mulch to inspire a sense of calm and harmony in your yard.
A zen garden doesn't have to be plain, you can always add a splash of color with some vibrant flower beds to make your zen garden more aesthetically pleasing, or simply add a few colorful blooms in containers to add some interest.
Shop some of our favorite containers here!
Get the Help You Need to Make the Most of Your Rock & Mulch Makeover
Want to know the hardest part about incorporating rock and mulch into your yard in a way that makes sense?
It's getting started.
The fun part of landscaping is putting pen to paper and dreaming up all the wonderful ways you are going to uplift your outdoor space into one that has the most curb appeal on the block.
Like most things, converting those ideas into reality can be a bit more challenging. Getting started is half the battle, and we may be able to help you with that. Our team of expert designers is here to answer all your landscaping questions and to set you on the right track to creating the garden of your dreams. Because we work remotely, we can work around your schedule and your budget so that the whole process is easy, affordable, and perfectly tailored to you.
Loved these ideas? We have more where they came from, browse our website for more landscaping inspiration.