Landscape Design by Shrubhub in Alabama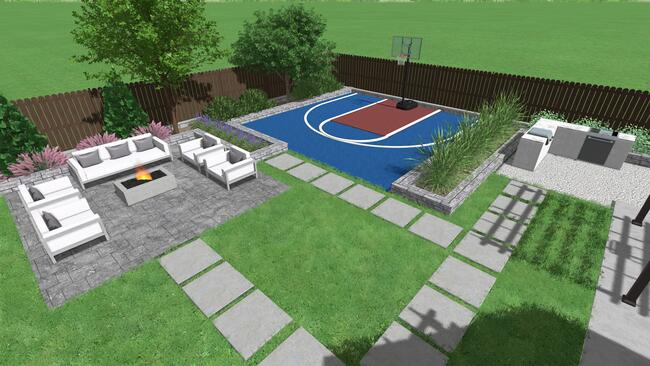 Home to nature's most spellbinding wonders, Alabama boasts majestic mountains, river falls, forests, coasts, streams, and parks. Here, you can walk right next to the most pristine beaches in the world, basking in the sun's warmth and marveling at the crystal-clear water.
Design & Build
Residential landscape design styles in Alabama are diverse, and influenced by the state's rich history and natural landscape. The state's architectural styles range from stately Colonial Revival buildings in Montgomery to cozy Craftsman homes in Birmingham. These designs frequently combine vibrant flowers, towering oaks, and natural elements, creating a lovely and inviting environment for residents and tourists alike.
Design My Yard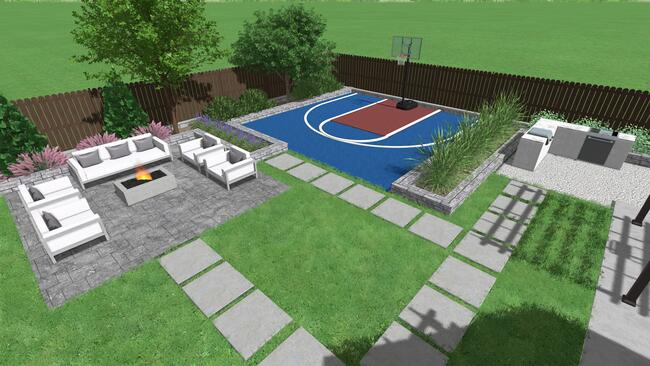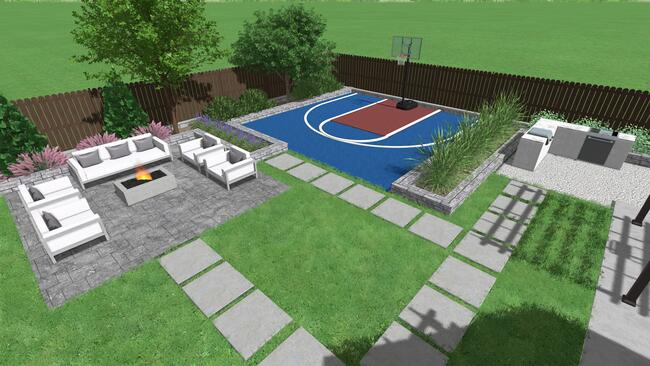 Alabama Landscape Design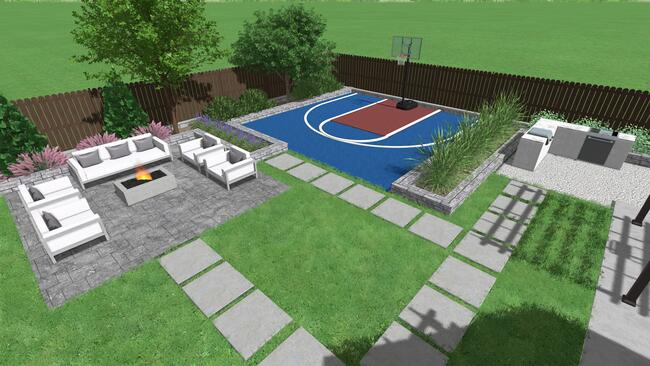 Climate & Planting
With its humid subtropical climate and an average annual temperature of 64 °F, Alabama is regarded as one of the hottest states in the whole country. This hot and humid nature makes it home to numerous of our beloved short-season plants and vegetables like cabbage, carrots, and bell peppers.
Design & Build
Start your renovation from the comfort of your own home with a marvelous all-online process provided by industry experts. Our team of talented design specialists will help you completely revamp your outdoor space!
FAQ's
How to create a low-maintenance yard in Alabama?
Nothing beats xeriscaping when it comes to fashioning a low-maintenance yard in Alabama! With water conservation as its main desired goal, this eco-friendly landscape design, once established, requires minimal attention and lawn maintenance to thrive into a functional yet aesthetically pleasing space.
Another great way to create an easy-to-care-for garden is to grow some hardy, low-maintenance perennials such as lavender, daisies, bee balm, dahlias, joe pye weed, or daffodils.
Still not convinced? Blanket your space with ground covers, add organic mulch (such as pine straw) for soil moisture, or install artificial grass lawns.
Are there creative design ideas for landscaping in Alabama?
Landscape design is not a one-size-fits-all kind of project. Considering Alabama's surrounding environment, you can unleash your wild imagination to create your hideaway.
You can't beat a backyard with a pool and spa area (if space allows of course). With a pool shed on the side, your outdoor space will be the ultimate fun destination where everyone gathers to have a blast in summer or just chill in winter.
However, if your yard is small enough for you to feel clueless about your next move, it's then time for you to get creative! Add another dimension to your outdoor space by breathing life into a lush vertical garden to bring a dollop of vibrancy and freshness to the scene.
For the final touches, put together a cozy seating area to be enveloped by greenery, throw some comfortable cushions, and adorn the area with string lights or lanterns for a whimsical glow at night.
What are the native flowers in Alabama?
From its towering mountains and breathtaking lakes to its pristine beaches, exotic native plants, and beyond-beautiful trails, Alabama landscapes are unquestionably stunning. Unsurprisingly, Alabama is home to a captivating collection of native flowers!
Blanket your outdoor space with a purple glow by growing the climbing aster! Its fine, delicate purple petals contrast with its yellow center, creating an artsy vibe for your plot. But if you fancy an angelic touch with an ethereal glow, go for a white prickly poppy.
For more options, skim through the following native flowers:
Oak-Leaf Hydrangea

American Bluehearts

Many-Flowered Grass-Pink

Bandana of the Everglades

Camellia

Fireweed

Green and Gold

Eastern Baccharis
Which native trees to grow in my backyard in Alabama?
Planting trees is simply a magic trick! It's a brilliant way to completely alter your landscape design, converting your yard from a lifeless space to a mesmerizing retreat.
Southern magnolias are often stunning to behold: their powerful, lasting impression that skillfully steals your visitors' attention, creamy white flowers that never fail to embrace your space with tranquility and serenity, and their vivid leaves provide homeowners with shade and shelter.
Flowering dogwood, red buckeye, scarlet oak, eastern redbud, eastern hophornbeam, and osage orange are all some Alabama native trees to plant in your backyard.
What are the best hardscaping ideas for an Alabama yard?
If you are in search of creative hardscaping ideas to increase your home's value and overall curb appeal, think of stylish, long-lasting fences, retaining walls, stone pathways, or a well-designed driveway.
However, for a low-maintenance yard that spares you from breaking your back trying to keep it healthy and clean, fashion an outdoor living space by installing a patio and adding a comfortable seating area.
Do you want to create a hotspot where family and friends gather to have fun? A fire pit or an outdoor kitchen with a grill station will do the trick!
How can I find a landscape designer with affordable landscaping services in Alabama?
Home to creative, talented designers, innovative ideas, and state-of-the-art technology, ShrubHub is an online landscaping company that offers an unmatched design package.
Bringing a masterpiece to life in every single state, ShrubHub designs everywhere in the US. And unlike other online landscape designers who can break the bank, ShrubHub creates Alabama landscape designs for just $297!
What are the drought-tolerant plants that I can grow in my Alabama yard?
If you are looking for a drought-tolerant plant that doubles as a creative design idea, oak-leaf hydrangea can transform your outdoor space into a dreamy escape without costing you a fortune!
Showing off some of the most captivating exquisite blooms, camellias are great drought-tolerant plants that could add a vivacious charm to your space. Adorned with rosy-red, delicate petals, dark green leaves, and semi-double blooms, Camellias are a perfect fit for your Alabama garden.
Mountain laurels and azaleas are great options for drought-tolerant plants.
Which irrigation system to install in my Alabama landscape?
One of the best irrigation systems to install in Alabama is drip irrigation. This solution not only reduces water usage by targeting the roots, keeps the foliage healthy, and controls weed growth, but it also prevents soil erosion and fungus.
How to revamp my boring Alabama backyard?
Extending its services everywhere in the US, ShrubHub provides its clients with an innovative 3D landscape design, available with just a click of a button.
Putting in mind your style, personality, vision, and budget, ShrubHub designers create a unique, personalized piece of art especially tailored to suit your lifestyle!
When is the best time to plant strawberries in Alabama?
To enjoy fresh, mouthwatering produce of strawberries in your Alabama backyard, consider planting them during the moderate temperatures of the fall season.
Have Your Yard Designed By A Pro in Alabama For Under $300!
Over 50,000 Homeowners Have Used ShrubHub to Design their Dream Yard
Design My Yard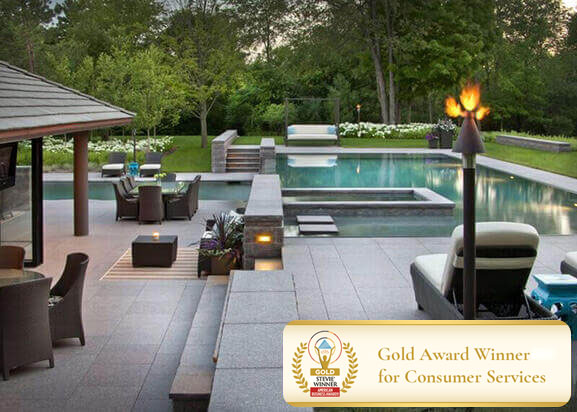 2022 Completed Project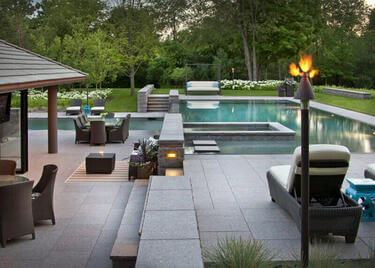 2022 Completed Project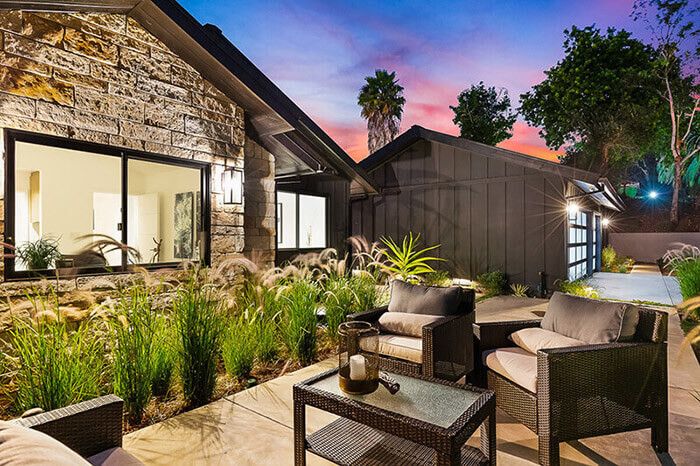 News Wire: ShrubHub Is The #1 Rated Yard Design Service in Alabama
Stop Stressing About an Unfinished or Ugly Yard

Host Confidently With The Most Beautiful Yard In Town

Come Home To Your Dream Space Every Day

For A Limited Time Only: $997 Just $297 (Save 70%)
See Our 3D Landscape Design Packages:
Front Yard Package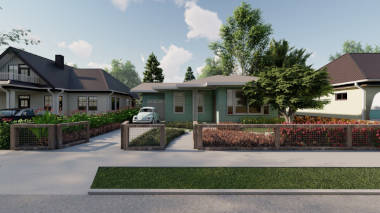 Back Yard Package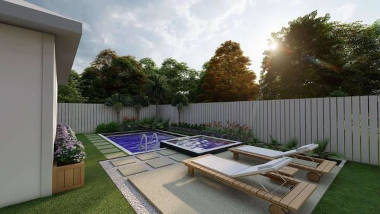 Front & Backyard Package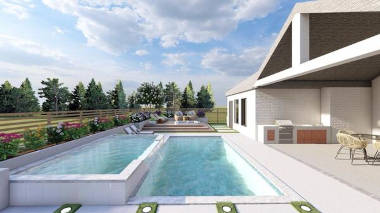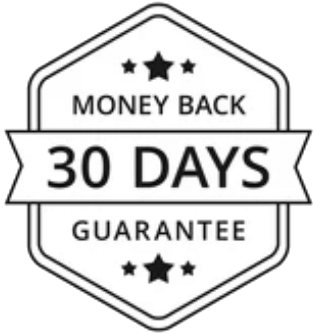 We're so confident in our 3D design service we're offering all of our customers a 30-Day-Guarantee.
ShrubHub in the News
"ShrubHub can design any yard in any style."

"Their innovative design service is changing the way homeowners build their yards."

"ShrubHub is fast, affordable, and perfect for any home improvement project."

Don't Waste Thousands on Outdated Landscaping Services
ShrubHub Can Start Building Your Yard for Under $300
Custom designs from "local professionals" can cost you upwards of $1,000 to $3,000
Our expert designers have years of experience building dream yards. Tired of coming home to dried out grass or a warped deck? Our designers can help you fix that AND increase your home value by up to 23%.
Our team is a network of the best landscape designers in the industry, working from home so we have no overhead. Meaning, all of our savings gets passed on to the customer.
Our Weekly Blog
Here are some pro tips, recommendations, and budget-friendly ideas on landscaping, complete yard renovations, and garden maintenance from our talented group of design experts.
Designers Are In High Demand
Reserve Yours Now!
1
Where Should We Send Your Design?
2
Get Your Personal Designer