Is This The Best Online Landscape Design Service?
Published: 09/08/2022 | Updated: 29/03/2023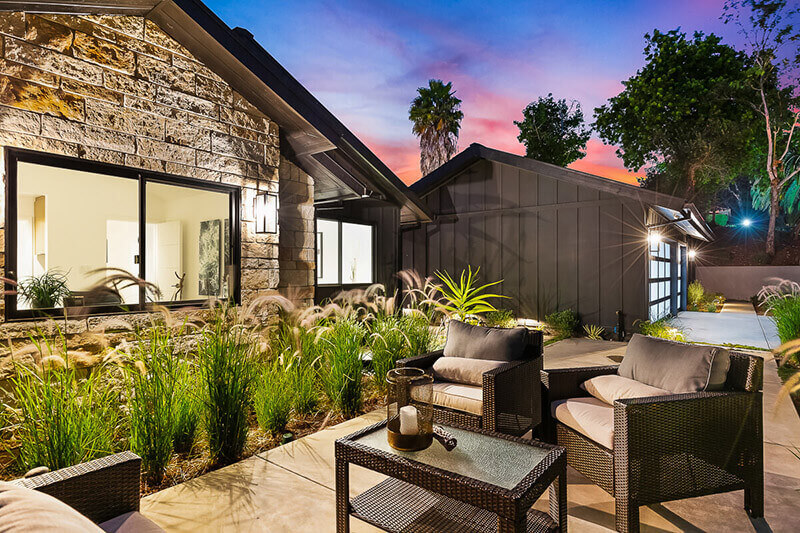 When it comes to our home, we tend to overthink how to match each corner with a piece of our soul. "Home is where the heart is", there's a solid reason why people believe in this. That moment when you open the door, embrace the surroundings, and feel you are in the safest spot in the entire world; only then you know you own a home that heartily expresses who you are.


Your yard is an extension that shouldn't be any less pretty than your home. In fact, a well-planned, elegant yard adds value to your home and encourages you to spend more time connecting with nature. If you still think that affordable yard designs are make believe, think again. Loaded with exceptional virtual yard designs, the market generously offers you a wide array of effective, visionary landscape plans.
Qualities of Effective Landscaping
Recognizing an effective landscaping design when you see one is key to choosing the best online landscape design service. Aesthetically designed in a unique way that complements your home, reflects your personality, and matches the vibes of your interior design, your yard should be the first thing to catch the eye when entering your property.
Symmetry, size, and color scheme work hand in hand to assemble world-class yard designs.
Another significant landscape characteristic to look for is the balance between style and functionality. Of course, no one wants a ridiculously beautiful yard with nowhere to rest or walk to enjoy it. One of the most efficient ways to have great landscaping is to focus on functionality and to invest in sitting areas, comfortable walkways, and adequate lighting.
When you finally get back home after a nerve-racking day at work and feel this is where you should unwind, it is only then you could say you perfected your yard design.
What Makes or Breaks a Landscape Designer?
Hiring someone to do anything for you can be a tricky task to accomplish. You can't help but question your choices and you may keep searching over and over for hours, maybe days, because you are not quite sure what is best for you.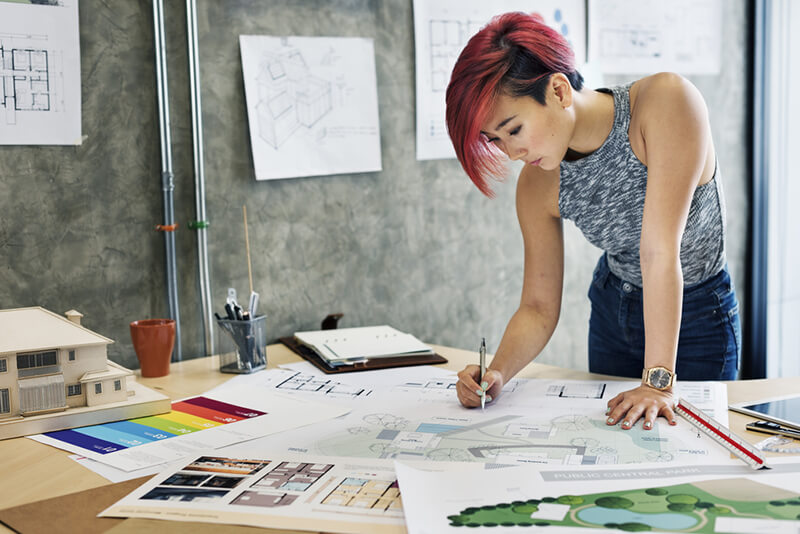 If you aspire to have a stunning landscape design where everything is in its place and you can't settle for anything less, we recommend spending a little extra money to hire a professional who masters the art of yard design.
While creating a breath-taking landscape design is essential, maintaining this creation is key to enjoying it for as long as you wish. To test the company's level of professionalism, make sure the crew is well-trained and willing to offer you the highest level of customer service.
If your internet search history currently screams "virtual yard designs", you need to consider the landscaper's expertise. Not only should you explore their history in the field but also view before and after images to get a glimpse of how they can run a project.
It takes many good deeds to build up a fine reputation. When in doubt, ask around. A great landscaper leaves their mark wherever they work. Just check the customer reviews section and dig deeper to ensure that your money will not go to waste.
Factors to Consider when Choosing Landscape Designer Company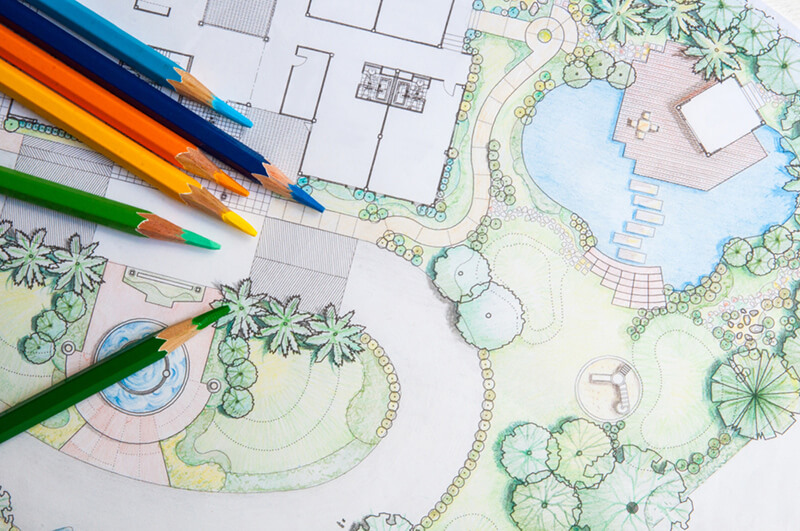 It is either a beautifully-designed lawn that elevates your property or a mess that throws you back to square one. How to make sure you are headed in the right direction where you are eventually going to own this enjoyable, thriving greenery?
In a heavily-crowded market, you might feel lost while searching for the best, affordable landscaping. The first step is to envision your dream yard. Knowing exactly what you want is key to asking for it. Only then, you can be sure the landscaper is offering you your dream yard. Make a list of your ideas and share them with your potential landscape designer to know more about their vision and suggested designs.
However, it can only be real if it's affordable. When receiving a quote from a landscaping company, study it down to the last detail to be certain that what you are promised is truly the best deal for your budget. Landscaping your yard on a tight budget requires a professional who knows every material by heart to provide you with ultimate, workable solutions that are also cost-effective.
Does ShrubHub Offer the Best Online Landscape Designs?

Seeing your vision coming to life at a price you can afford is what everyone is really after.
Unlike traditional custom designs that cost you up to $1,000 to $3,000, ShrubHub spares you the old-fashioned designs that fall short of building up a warm extension to your home while saving you thousands.
With the help of an experienced designer, you can create a detailed 3D design of your entire back and front yards for under $300, without any hidden costs that mess up your budget. ShrubHub 3D designs are uniquely-tailored to suit your budget, while maintaining top quality.
Affordability is useless if it does not go hand in hand with creativity.
Striking the balance between offering you an affordable price while guaranteeing constant innovation is tricky. It takes a highly experienced professional to pull this off. Luckily, backed up by a team of the most talented designers, ShrubHub never fails to come up with revolutionary, up-to-date landscape designs. Right from the comfort of their homes where they could be the most creative, our designers transform your goals into real, inspirational 3D designs.
For even a more valuable landscaping experience, ShrubHub has gone the extra mile by offering its customers an exclusive nursery. It is based on a customised shopping list, featuring an impressive variety of plants, flowers, and shrubs to guarantee that you have what it takes to grow a colorful, healthy yard.
It's Makeover Time
Landing the best online landscape designer that will actually offer you affordable, innovative real-life designs is a difficult mission. However, we rendered it easy just for you. For an epic yard makeover, keep in mind that you need a professional designer who crafts art that is infused with innovation, style, functionality, and warmth. Your home is but a reflection of who you are, and your yard shouldn't be any less expressive of your own personal style preferences.
If you are still searching for an online professional landscape designer who can revamp your old lifeless yard, look no further than the ShrubHub Design Experts.