Landscape Design by Shrubhub in Michigan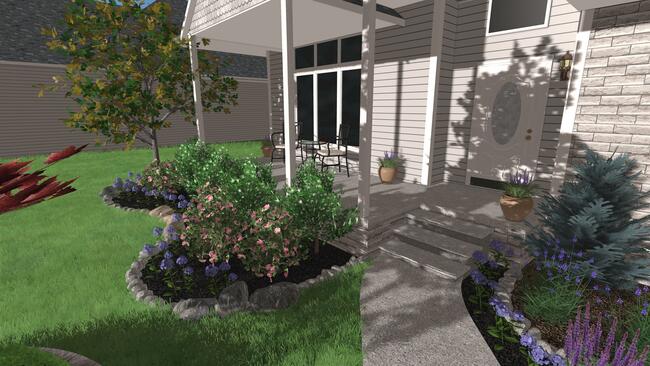 Boasting the longest coastline of fresh water in the entire world, Michigan's wide variety of lakes, waterfalls, and forests prove that nature's wonders know no bounds! With more than 300 commodities and nearly 10 million acres of farmland, Michigan maintains a great agricultural diversity.
Design & Build
Michigan homeowners value sustainability, with many choices for environmentally friendly practices such as rainwater harvesting systems and water-efficient plants. Outdoor living spaces are a popular addition, with patios, decks, and outdoor kitchens being widespread. Natural beauty is emphasized in Michigan residential landscape design, with the use of natural materials and the creation of features like meadows, waterfalls, and ponds.
Design My Yard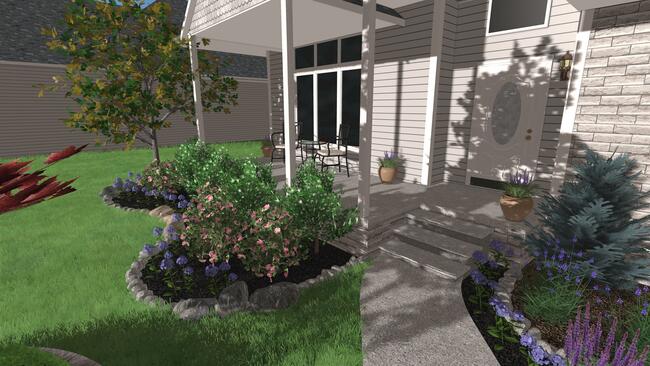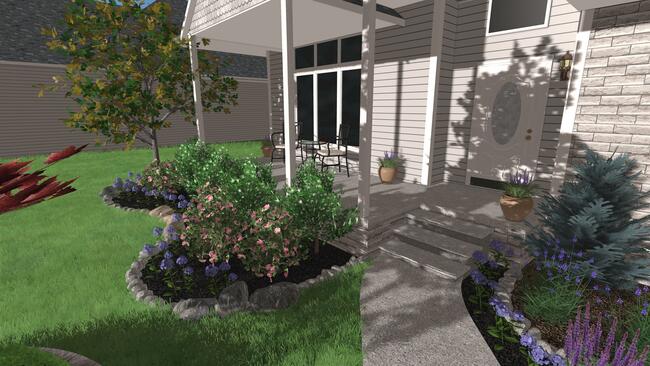 Michigan Landscape Design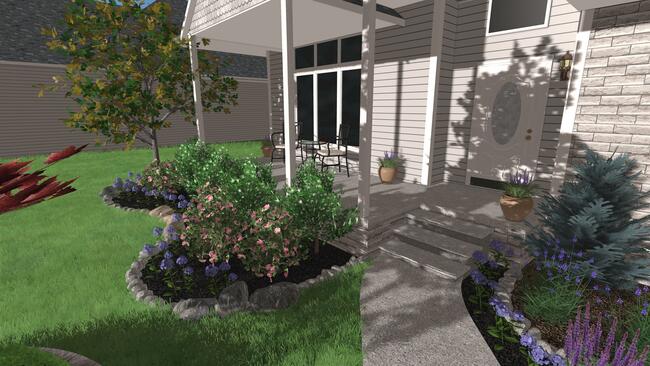 Climate & Planting
Michigan experiences frigid winters and pleasant summers. Its sand dunes and wetlands are home to unique plant species such as pitcher plants, sundew, and wild rice. These beautiful plants can be incorporated into any home landscape design to boost the aesthetic appeal of outdoor spaces.
Design & Build
Start your renovation from the comfort of your own home with a marvelous all-online process provided by industry experts. Our team of talented design specialists will help you completely revamp your outdoor space!
FAQ's
What are some common landscaping mistakes to avoid in Michigan?
One of the most common mistakes in Michigan landscaping is failing to take into account the state's distinct climate.
The weather in Michigan can be variable, with hot summers, chilly winters, and plenty of precipitation all year.
This means that selecting the proper plants and materials is critical for establishing a successful outdoor space.
Another mistake is over- or under-planting. While it may be tempting to overcrowd your garden or lawn with as many plants as possible, this can lead to overcrowding, competition for resources, and plant mortality.
Underplanting, on the other hand, might result in a sparse and unappealing layout.
Lastly, failing to plan and maintain your landscaping is a major mistake. Without a clear plan, it's easy to end up with a cluttered or disorganized outdoor space.
Additionally, failing to maintain your landscape by regularly pruning, weeding, and fertilizing can quickly lead to an overgrown and unsightly yard.
What are considerations to make when designing a landscape in Michigan?
It is important to consider the local climate and soil conditions while creating your landscape.
Michigan has a humid continental climate, which means that the state experiences a range of temperatures and precipitation throughout the year.
Summers can be hot and humid, and winters can be bitterly cold and snowy. The soil in Michigan is also diverse, ranging from sandy soil in the west to clay soil in the east.
Another consideration when designing a landscape in Michigan is the local ecosystem.
Michigan is home to many native plants and animals, and incorporating them into your landscaping can help to create a more sustainable and biodiverse environment.
When designing a landscape in Michigan, it is also important to consider the purpose of the space. Will it be used for entertaining guests or as a quiet retreat? Will it be a place for children to play or a space for gardening and growing food?
By understanding the purpose of the space, you can better design a landscape that meets the needs of those who will be using it.
Finally, keep the aesthetic of your landscape design in mind. Incorporating parts of Michigan's cultural history into your design can help establish a sense of location and identity.
How can I incorporate different seasons into my Michigan landscape design?
Planting a variety of trees and shrubs that change color throughout the year is one way to incorporate multiple seasons into your Michigan landscape design.
Deciduous trees, such as maples, oaks, and birches, for example, turn vivid colors of red, orange, and yellow in fall, but evergreen trees, such as pines and spruces, give greenery and texture all year long.
Another way to add seasonal interest to your landscape design is to plant seasonal flowers and bulbs.
Spring-flowering bulbs like tulips, daffodils, and crocuses add pops of color and texture in early spring, while summer annuals like petunias and marigolds can provide vibrant colors throughout the warmer months.
In the fall, consider planting mums, asters, and ornamental grasses for a burst of autumn color.
You can also incorporate seasonal hardscaping elements into your landscape design.
For example, a fire pit or outdoor fireplace can provide warmth and comfort during the chilly fall and winter months, while a water feature like a pond or fountain can provide a relaxing and refreshing element during the warmer seasons.
What are some popular landscaping styles in Michigan?
The traditional English garden is a popular landscaping style in Michigan. The formal style of these gardens is distinguished by beautifully trimmed hedges and topiaries, symmetrical planting beds, and an emphasis on color and texture.
The English garden style is perfect for homeowners who enjoy spending time outside and want to design an area that is both beautiful and functional.
The cottage garden is another popular landscaping style in Michigan.
This style is more relaxed and informal than the English garden, with an emphasis on natural wildflowers, herbs, and other plants.
Winding walkways, wooden fences, and trellises are common features of cottage gardens, which assist to give a sense of intimacy and isolation.
How can I create a low-maintenance landscape design in Michigan?
For starters, it is important to select plants native to Michigan because they are well adapted to the climate and soil conditions and require less watering and maintenance.
Native plants like Black-eyed Susan, Coneflower, and Prairie Dropseed are low-maintenance and also provide food and habitat for local wildlife.
In addition to selecting native plants, hardscaping elements such as stone walkways, patios, and retaining walls can limit the area of lawn and plant beds, reducing the need for mowing and trimming.
A xeriscape garden, which uses drought-tolerant plants and minimal irrigation, is another low-maintenance alternative.
These gardens can be both beautiful and sustainable, and they can survive in Michigan's dry summers.
Mulching is also an important component of a low-maintenance landscape design because it helps to preserve soil moisture and discourage weeds. Consider adding organic mulch, such as wood chips, shredded leaves, or grass clippings, which will enrich the soil as they decompose.
Have Your Yard Designed By A Pro in Michigan For Under $300!
Over 50,000 Homeowners Have Used ShrubHub to Design their Dream Yard
Design My Yard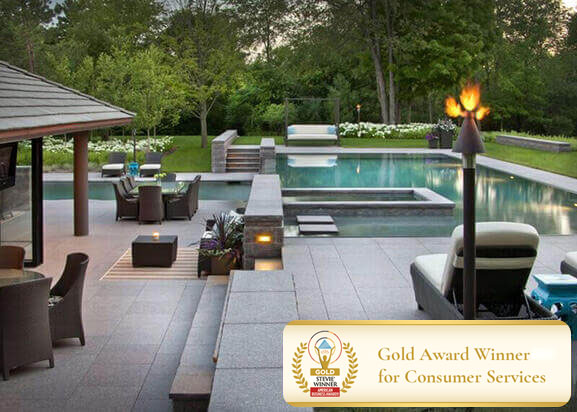 2022 Completed Project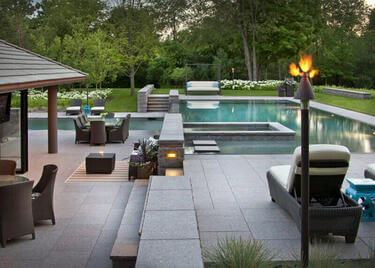 2022 Completed Project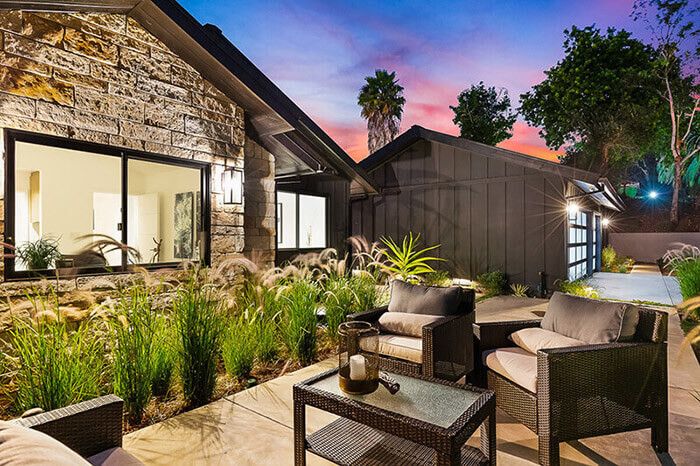 News Wire: ShrubHub Is The #1 Rated Yard Design Service in Michigan
Stop Stressing About an Unfinished or Ugly Yard

Host Confidently With The Most Beautiful Yard In Town

Come Home To Your Dream Space Every Day

For A Limited Time Only: $997 Just $297 (Save 70%)
See Our 3D Landscape Design Packages:
Front Yard Package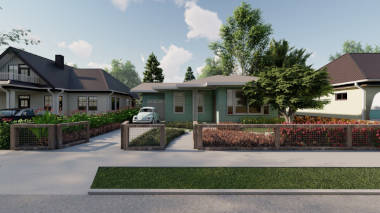 Back Yard Package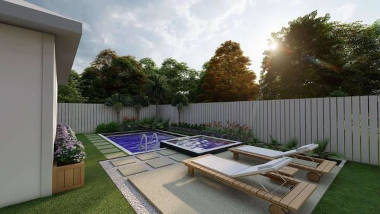 Front & Backyard Package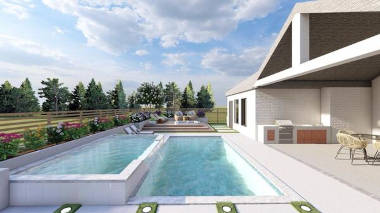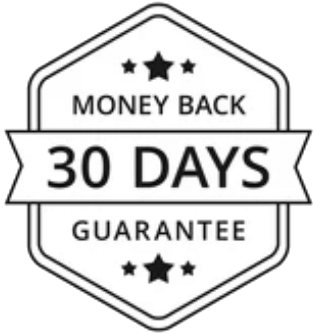 We're so confident in our 3D design service we're offering all of our customers a 30-Day-Guarantee.
ShrubHub in the News
"ShrubHub can design any yard in any style."

"Their innovative design service is changing the way homeowners build their yards."

"ShrubHub is fast, affordable, and perfect for any home improvement project."

Don't Waste Thousands on Outdated Landscaping Services
ShrubHub Can Start Building Your Yard for Under $300
Custom designs from "local professionals" can cost you upwards of $1,000 to $3,000
Our expert designers have years of experience building dream yards. Tired of coming home to dried out grass or a warped deck? Our designers can help you fix that AND increase your home value by up to 23%.
Our team is a network of the best landscape designers in the industry, working from home so we have no overhead. Meaning, all of our savings gets passed on to the customer.
Our Weekly Blog
Here are some pro tips, recommendations, and budget-friendly ideas on landscaping, complete yard renovations, and garden maintenance from our talented group of design experts.
Designers Are In High Demand
Reserve Yours Now!
1
Where Should We Send Your Design?
2
Get Your Personal Designer