Landscape Design by Shrubhub in New-york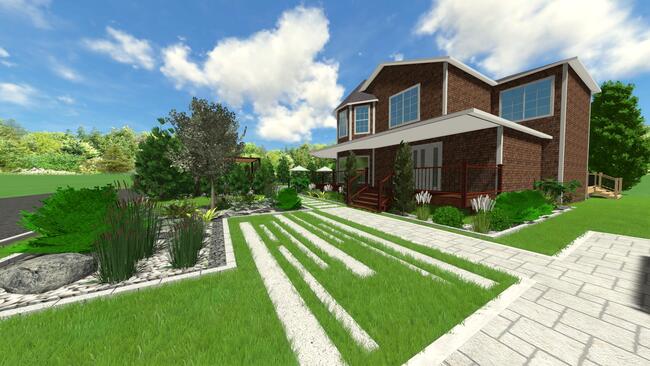 Contrary to what you might think (that New York is only famous for its iconic landmarks), it is in fact filled with immense natural beauty. Serene waterfalls, hiking trails with the most panoramic views, spectacular canyons, and the striking beauty of underground rivers — all are clear proof!
Design & Build
Landscape design in New York is known for its sleek, contemporary aesthetic, which is often influenced by the city's metropolitan setting. Many New York residents add modern sculptures, water features, and rooftop gardens into their home exterior designs. They also frequently employ natural materials such as stone and wood to achieve harmony between the natural and man-made worlds.
Design My Yard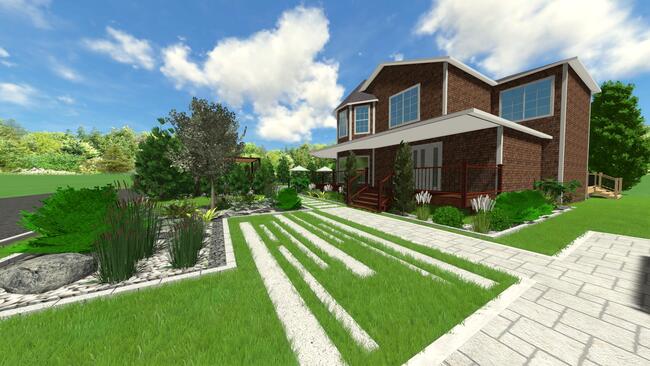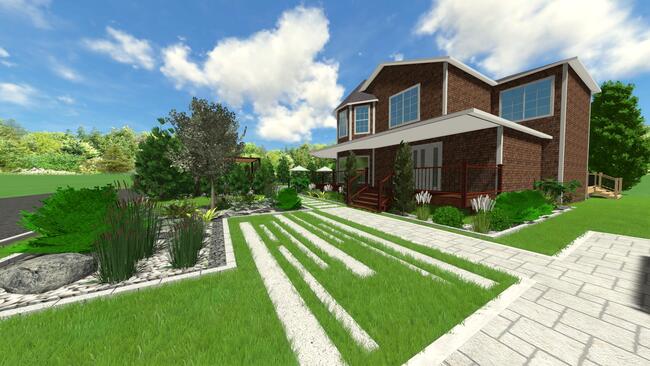 New-york Landscape Design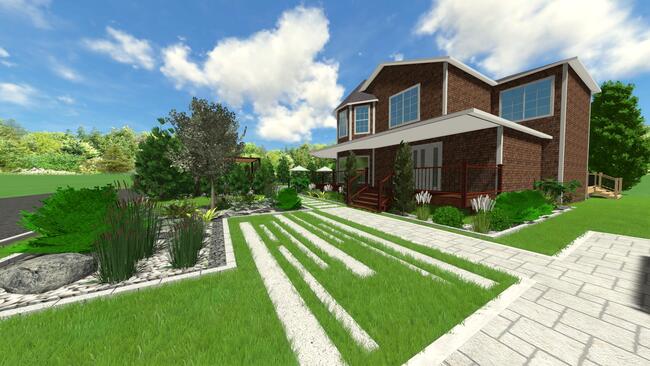 Climate & Planting
New York's diverse climate and terrain allows for endless possibilities in landscaping! From the lush greenery of central park to the colorful blooms of the botanical gardens, New York is the perfect place to create a breathtaking outdoor oasis right within your home.
Design & Build
Start your renovation from the comfort of your own home with a marvelous all-online process provided by industry experts. Our team of talented design specialists will help you completely revamp your outdoor space!
FAQ's
What design elements are common in New York landscapes?
Landscaping is a common element of New York landscaping, and there are many different ways to incorporate it into your yard.
In addition to being functional, New York landscapes often incorporate design elements that make them creative and unique.
Some of the most common landscape design elements include:
Fountains

Pathways and walkways

Hardscapes like patios and deck
What are the most popular landscaping materials for New York landscapes?
The most popular materials for landscaping in New York are concrete, stone, wood, brick, and gravel. Concrete is often used for sidewalks or driveways because it's durable and inexpensive to install.
Stone comes in many different colors and textures so you can choose one that suits your taste best. Wood is another versatile choice for landscaping because of its ability to be stained or painted in any color imaginable!
Brick is another option if you're looking for something more traditional; however, it does require some maintenance due to its porous nature (you'll need to seal it periodically).
Finally, gravel can be used as an alternative ground cover instead of grass which requires much less maintenance than other types of plants such as shrubs/trees
What are some popular native plant choices for the New York landscape?
When you're considering native plants for your yard, there are many factors to consider.
Some species are better suited for certain areas than others and some plants are better suited for certain seasons and soil types. The best way to determine which species will work best for your landscape is by looking at the individual needs of each plant.
Some plants prefer wetter soil conditions than others do (e.g., skunk cabbage). If you have a boggy area near your house or deck that could use some beautification, this might be an ideal spot for one of these types of flora!

Some species won't grow well in shady spots where light levels are low throughout most of the wintertime (e.g., black trillium).
What kind of trees do I need?
When you're choosing trees for your yard, it's important to consider how they will look and what they'll do for your property.
You want a tree that can provide shade in the summer and let light through in winter because this will help reduce energy costs and improve your home's comfort level.
Deciduous trees are those that lose their leaves each fall--they include maples, elms, and oaks.
Evergreen trees have needles instead of leaves (like pines), but these needles stay on all year long so they don't have any need for pruning or other maintenance during the winter months when most other plants would be dormant anyway!
What is the best time of year to plant trees in New York?
The best time to plant trees in New York is late fall, early spring, late spring, and late summer. In each case, you should wait until the ground has thawed enough for the tree to be planted easily.
You mustn't plant your tree too early because if it freezes again before its roots are established then they will die back.
Similarly if planting in summer when temperatures are high it's possible that they may not survive at all due to heat stress on their new leaves which could turn brown and drop off prematurely
How can I grow a tree in the winter in New York?
Growing a tree in the winter can be a challenge, but it's not impossible. If you're looking to plant a tree that will thrive in your area and provide shade during summer heat and shelter from harsh winds during winter months, consider planting one of these trees:
American elm (Ulmus americana)

European larch (Larix decidua)

Eastern red cedar (Juniperus virginiana)
If you want something smaller and more manageable for your yard, try an Austrian pine (Pinus nigra) or Japanese black pine (Pinus thunbergii).
How do I know if my plants have pests or diseases?
Once you've identified the problem, you can decide what to do about it. If your plants are infested with pests or have diseases, there are steps you can take to control them.
If you aren't sure what the problem is, don't try to treat it for something specific until after visiting an expert who can diagnose the issue correctly.
Can I build a small garden in my New York apartment?
You can, but you'll need to consider a few things. First, what are your goals for this garden? Do you want it to be purely ornamental or do you also want it to provide fresh food?
If it's the latter, then think about how much space there is in your apartment and whether or not that would be enough room for plants that grow well in containers.
Second, what kinds of plants will work best under these conditions: sun exposure (or lack thereof), soil type/moisture level, wind speed, and direction--all of which could affect the health of any given plant over time if not managed properly.
Thirdly, how much time do I have available each week or month to tend this garden myself?
It may be worth considering hiring someone else who has experience with growing edible plants indoors while also having access through social media apps such as Instagram where many people post photos showing off their indoor gardens!
How soon should I begin my landscaping project?
The optimal time to begin your landscaping project is as soon as possible after you buy a home. While this may not be the most convenient time for you, it's much more cost-efficient than waiting and allowing your yard to deteriorate further.
Landscape improvements can be done at any time of year, but spring and summer are often considered ideal because they provide the perfect weather conditions for planting new trees and shrubs.
Have Your Yard Designed By A Pro in New-york For Under $300!
Over 50,000 Homeowners Have Used ShrubHub to Design their Dream Yard
Design My Yard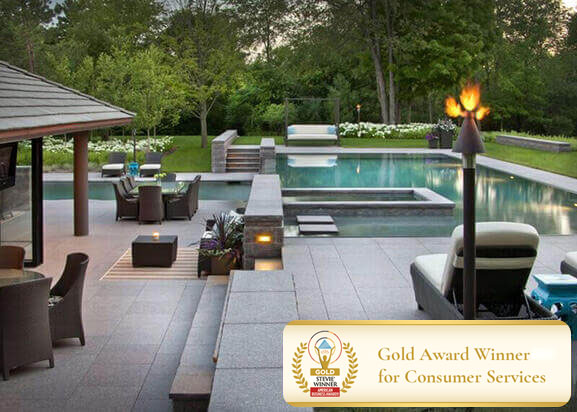 2022 Completed Project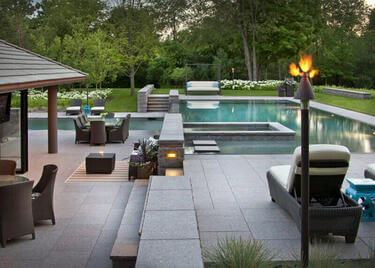 2022 Completed Project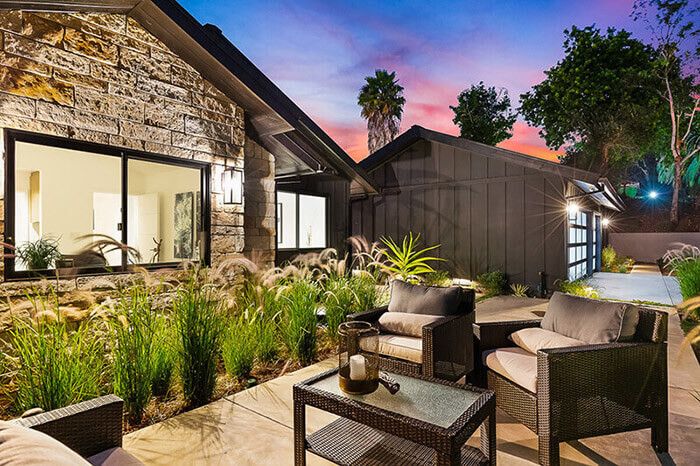 News Wire: ShrubHub Is The #1 Rated Yard Design Service in New-york
Stop Stressing About an Unfinished or Ugly Yard

Host Confidently With The Most Beautiful Yard In Town

Come Home To Your Dream Space Every Day

For A Limited Time Only: $997 Just $297 (Save 70%)
See Our 3D Landscape Design Packages:
Front Yard Package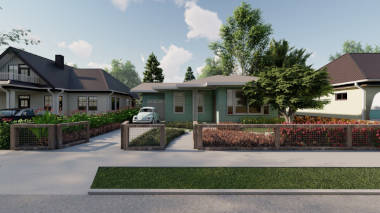 Back Yard Package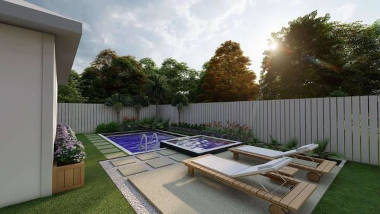 Front & Backyard Package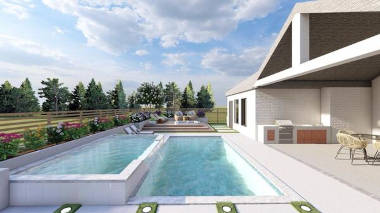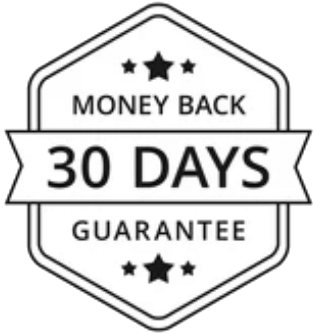 We're so confident in our 3D design service we're offering all of our customers a 30-Day-Guarantee.
ShrubHub in the News
"ShrubHub can design any yard in any style."

"Their innovative design service is changing the way homeowners build their yards."

"ShrubHub is fast, affordable, and perfect for any home improvement project."

Don't Waste Thousands on Outdated Landscaping Services
ShrubHub Can Start Building Your Yard for Under $300
Custom designs from "local professionals" can cost you upwards of $1,000 to $3,000
Our expert designers have years of experience building dream yards. Tired of coming home to dried out grass or a warped deck? Our designers can help you fix that AND increase your home value by up to 23%.
Our team is a network of the best landscape designers in the industry, working from home so we have no overhead. Meaning, all of our savings gets passed on to the customer.
Our Weekly Blog
Here are some pro tips, recommendations, and budget-friendly ideas on landscaping, complete yard renovations, and garden maintenance from our talented group of design experts.
Designers Are In High Demand
Reserve Yours Now!
1
Where Should We Send Your Design?
2
Get Your Personal Designer