Landscape Design by Shrubhub in Ohio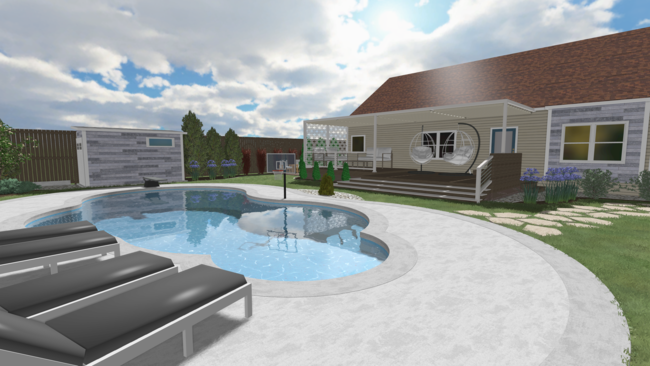 Trust us when we say: of all the other seemingly bewitching states, Ohio boasts a one-and-only kind of beauty: the kind you will find in no other place! Rare plants and animals, glacial grooves, picturesque beaches, enchanting trails, and the most colorful caverns are all part of its unique nature!
Design & Build
In Ohio, homeowners tend to incorporate private retreats into their gardens to shelter them from the state's hot summers. From stone patios and water features to swimming pools, fireplaces, and outdoor kitchens, these Ohio design tricks never fail to create a functional outdoor living space.
Design My Yard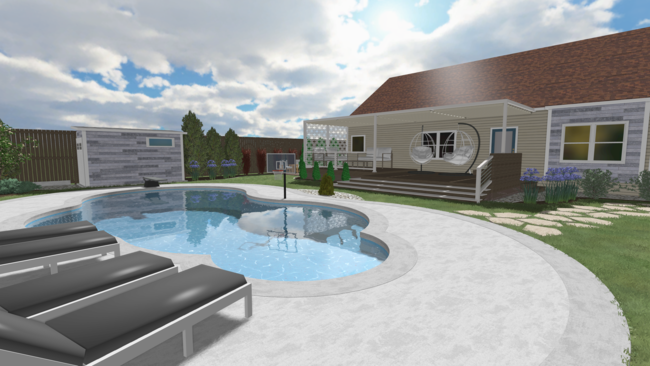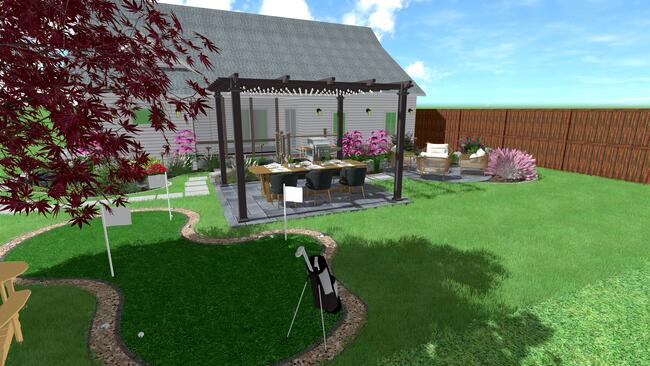 Ohio Landscape Design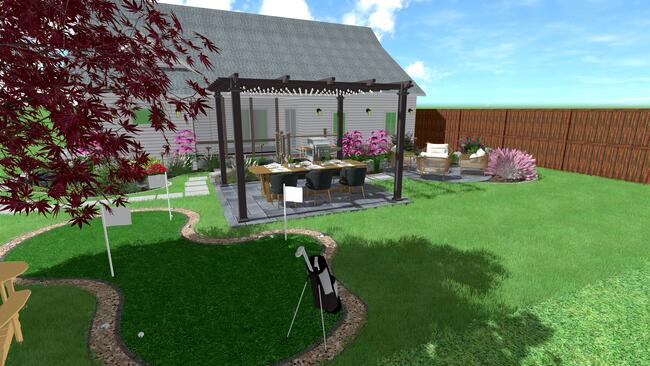 Climate & Planting
Ohio experiences frigid winters and pleasant summers in a humid continental climate. The state's rich soils and plentiful rainfall are ideal for cultivating a wide range of crops, including maize and tomatoes. However, farmers may face difficulties due to pests and erratic weather patterns.
Design & Build
Start your renovation from the comfort of your own home with a marvelous all-online process provided by industry experts. Our team of talented design specialists will help you completely revamp your outdoor space!
FAQ's
What design elements are common in Ohio landscapes?
Ohio landscapes are typically designed to take advantage of the natural beauty of the area. They often incorporate native plants and trees that are appropriate for the region.
A common Ohio landscaping style is informal or naturalistic, which means that it focuses on using native species in simple designs with minimal maintenance.
Another common Ohio landscaping style is formal, which means that it uses formal elements such as symmetrical beds, hedges, and shrubs pruned into shapes like circles or squares.
What are the most popular landscaping materials used in Ohio?
If you're looking for a more traditional look, stone is an excellent choice. It's been used in Ohio landscaping since the early days of settlement and remains popular today.
Wooden decks are also common in Ohio because they're easy to install and maintain while giving your home a natural feel that complements many different styles of homes.
If you want something with more personality than wood but don't want to give up its durability or charm, consider adding brick pavers to your front yard!
What should I consider when choosing a landscape design?
It's important to consider all of these factors. The size of your property, the location, and the style of your house will help determine how much work needs to be done and how much money you can spend on landscaping.
For example, if you live in a rural area with lots of trees and open space, it may be easier for you to find an affordable contractor who can provide quality work without breaking the bank.
You should also consider how much time frame is available before winter begins so that any necessary work gets done before the rainy season--this way nothing will get damaged during freezing temperatures!
What are some popular native plant choices for Ohio homeowners?
You can choose from a variety of other Ohio-native plants, including:
Serviceberry (Amelanchier arborea). This small tree has white flowers in spring and edible berries that are popular with birds. It grows best in full sun or partial shade.

Redbud (Cercis canadensis). This deciduous shrub produces pink blossoms in early spring, followed by red seed pods that turn brown as they mature. It prefers moist soil and grows best when planted near trees for shade during hot summer days.

American Holly (Ilex opaca). This evergreen shrub grows up to 12 feet tall with leaves similar to holly leaves but without prickles on them; instead, they're smooth edges and slightly serrated tops with pointed tips at the end of each leaf blade segment--like an arrowhead shape!
Should I incorporate Ohio-native plants into my landscape?
Yes, you should incorporate Ohio-native plants into your landscape. They're well adapted to the climate and soil conditions in Ohio.
This means they thrive without needing much care from you. The plants are also beautiful, adding variety to your yard while attracting wildlife like bees and butterflies that help pollinate other plants in the area.
Plus, using these native species is environmentally friendly because it reduces pollution caused by transporting non-native species from other parts of the country or world (which can sometimes be harmful).
What is the difference between hardscape and softscape?
Hardscape is the hard materials that make up the landscape, such as pavers and concrete. Softscape is the plants and other foliage.
The two are often used together in Ohio landscapes; hardscaping is all the rocks, pavers, and wood used around your yard, while softscaping can be used to hide unsightly areas or add privacy to your yard.
How often should I water my trees and shrubs in Ohio?
Watering your trees and shrubs is a simple task, but there are many factors to consider. The most important thing you can do for your landscape is to make sure it gets enough water.
The amount of water needed will depend on the type of tree or shrub, its size, and age, as well as where it's planted.
In general, though 1 inch (25 mm) per week is considered ideal by most experts; less than that can lead to stress while more than that may cause damage if the soil becomes too saturated with moisture.
It's also important not to let your lawn get too dry before watering again -- this could cause grasses such as Kentucky Bluegrass or Fescue Grass (both popular choices in Ohio) to start dying off at their roots.
This happens due to a lack of nutrients from rainfall being washed away too quickly by heavy rains followed by long periods without any rain at all!
What is the best fertilizer for my tree or shrub in Ohio?
You should use a fertilizer that is based on the results of your soil test and the type of plant you are growing.
Fertilizers are available in several forms: granular, liquid, and pelletized.
Each form has its advantages and disadvantages. Granular fertilizers can be broadcast over large areas but may require multiple applications to achieve adequate coverage because they do not dissolve quickly in water.
Liquid fertilizers are easier to apply directly to plants but have less longevity than granular products due to evaporation or leaching into groundwater supplies (especially if applied too heavily).
What are the benefits of hiring a professional landscaper in Ohio?
Hiring a professional landscaper in Ohio is the best way to save time, money, and energy.
Your landscape will be designed in such a way that it looks beautiful all year round. You'll also be able to rest assured knowing that your outdoor space is safe and secure for you and your family members.
If you're looking for ways to make your home more attractive while saving money on energy bills at the same time, hiring an Ohio landscaping company is an excellent choice!
How soon should I begin my landscaping project?
The optimal time to begin your landscaping project is as soon as possible after you buy a home. While this may not be the most convenient time for you, it's much more cost-efficient than waiting and allowing your yard to deteriorate further.
Landscape improvements can be done at any time of year, but spring and summer are often considered ideal because they provide the perfect weather conditions for planting new trees and shrubs.
Have Your Yard Designed By A Pro in Ohio For Under $300!
Over 50,000 Homeowners Have Used ShrubHub to Design their Dream Yard
Design My Yard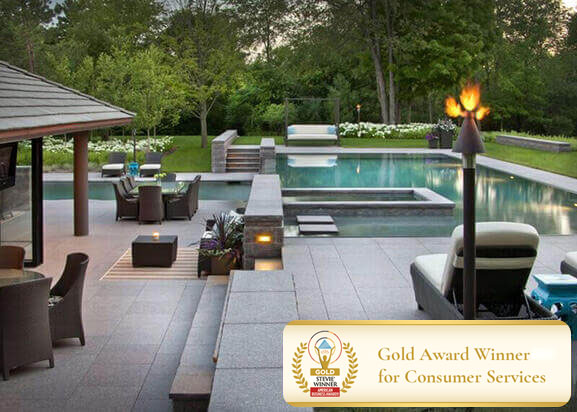 2022 Completed Project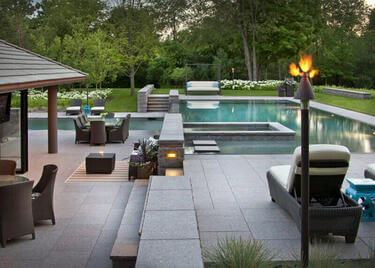 2022 Completed Project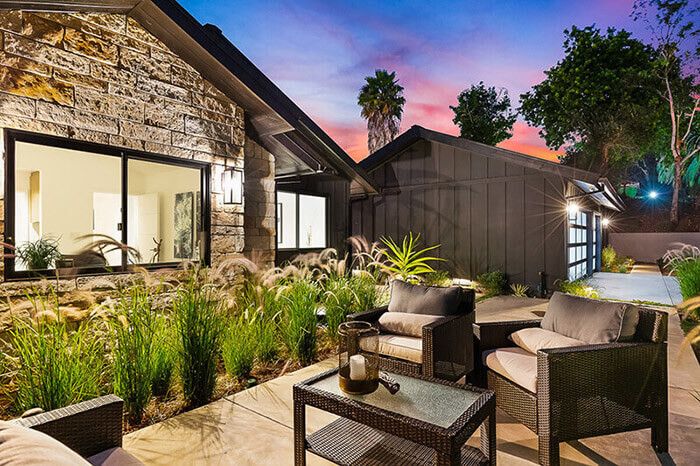 News Wire: ShrubHub Is The #1 Rated Yard Design Service in Ohio
Stop Stressing About an Unfinished or Ugly Yard

Host Confidently With The Most Beautiful Yard In Town

Come Home To Your Dream Space Every Day

For A Limited Time Only: $997 Just $297 (Save 70%)
See Our 3D Landscape Design Packages:
Front Yard Package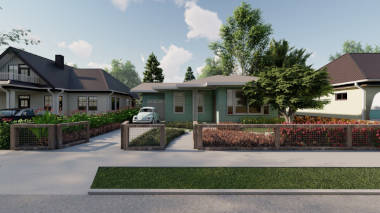 Back Yard Package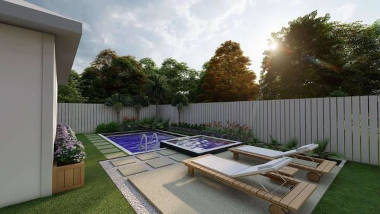 Front & Backyard Package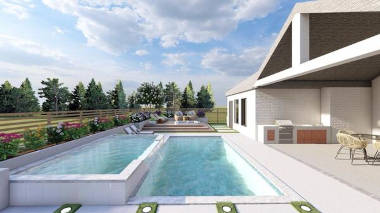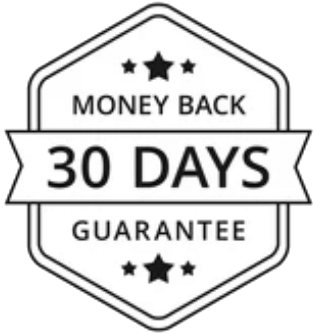 We're so confident in our 3D design service we're offering all of our customers a 30-Day-Guarantee.
ShrubHub in the News
"ShrubHub can design any yard in any style."

"Their innovative design service is changing the way homeowners build their yards."

"ShrubHub is fast, affordable, and perfect for any home improvement project."

Don't Waste Thousands on Outdated Landscaping Services
ShrubHub Can Start Building Your Yard for Under $300
Custom designs from "local professionals" can cost you upwards of $1,000 to $3,000
Our expert designers have years of experience building dream yards. Tired of coming home to dried out grass or a warped deck? Our designers can help you fix that AND increase your home value by up to 23%.
Our team is a network of the best landscape designers in the industry, working from home so we have no overhead. Meaning, all of our savings gets passed on to the customer.
Our Weekly Blog
Here are some pro tips, recommendations, and budget-friendly ideas on landscaping, complete yard renovations, and garden maintenance from our talented group of design experts.
Designers Are In High Demand
Reserve Yours Now!
1
Where Should We Send Your Design?
2
Get Your Personal Designer