Landscape Design by Shrubhub in New-mexico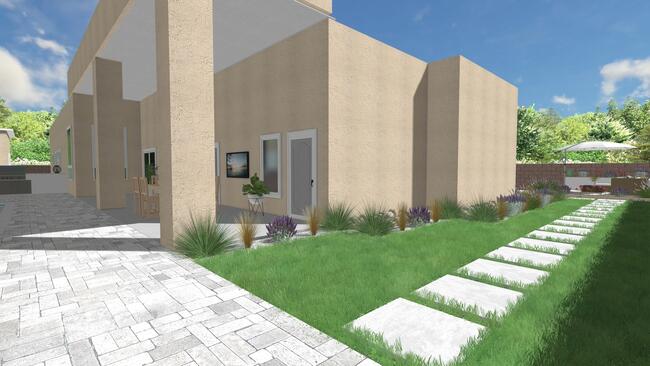 With Yucca as its official state flower and New Mexico black bear as its animal, New Mexico (or "The Land of Enchantment") is known for its interesting history, mind-blowing caves, tent rock formations, white sands, dark skies, and interesting ancient ruins.
Design & Build
The use of xeriscaping, a low-water landscaping approach that uses drought-resistant plants, rocks, and gravel, is a distinguishing feature of New Mexico landscaping design. This approach not only saves water but also generates a natural and harmonious appearance that blends in with the surrounding environment. Traditional adobe structures and southwestern characteristics, such as earth-toned color palettes, rustic wood accents, and terra cotta pots, are also frequently used.
Design My Yard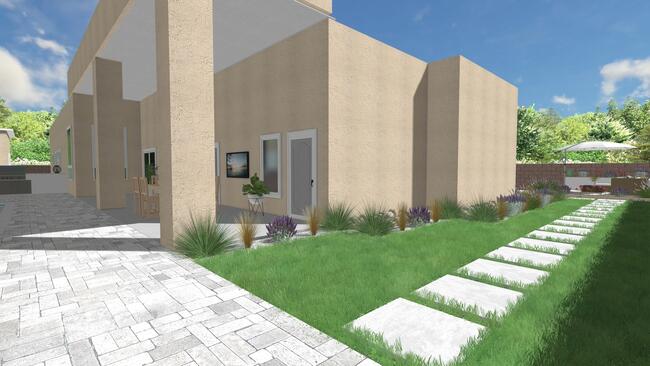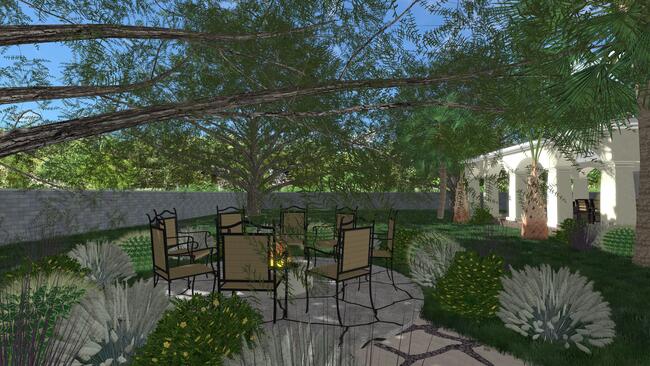 New-mexico Landscape Design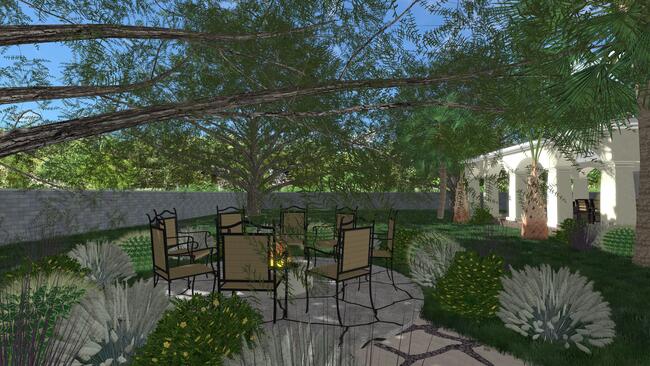 Climate & Planting
New Mexico has a dry and arid climate, with little humidity and lots of sunlight. Numerous products, such as chiles, onions, pecans, and grapes thrive due to the varied topography and elevation range. However, farmers may face difficulties due to water constraint and inclement weather.
Design & Build
Start your renovation from the comfort of your own home with a marvelous all-online process provided by industry experts. Our team of talented design specialists will help you completely revamp your outdoor space!
FAQ's
What design elements are common in New Mexico landscapes?
You may be surprised to hear that New Mexico landscaping is not as different from other parts of the country as you might think.
There are some common elements that we see in many New Mexico landscapes, including:
Wide open spaces

Adobe and adobe style homes (these are homes with mud walls)

Pecan trees, oak trees, and stucco materials are popular among homeowners in this area.
Native plants like cacti, agave plants, and yucca plants are used frequently in home landscaping projects throughout Albuquerque, Rio Rancho & Santa Fe areas because they thrive well in our climate conditions while still providing beautiful colors year round!
What are the most popular landscaping materials for New Mexico landscapes?
Stone is the most popular material, and it's easy to see why. Stone is beautiful and durable, which makes it a great choice for your home or business.
Wood is another popular option because it provides an elegant look that works well with any style of landscaping. It also adds instant warmth to any space!
Concrete has been used for hundreds of years as a building material for homes, sidewalks, and driveways; but now people are using it more than ever before when building their landscapes as well because it's so versatile!
Metal accents add elegance while still being functional in terms of durability and longevity--plus they provide privacy from prying eyes!
What are some popular native plant choices for New Mexico homes?
Native plants are a great choice for your New Mexico landscaping, as they are more resistant to disease and pests.
They also require less water, making them ideal for our arid climate. In addition, native plants help keep the soil healthy by recycling nutrients back into the ground.
Purple yucca is one of the drought-tolerant shrubs that grow well in New Mexico's climate. It can grow up to 8 feet tall with thick leaves that resemble swords or spines on top of long stems.
Cacti are also excellent choices for dry areas because they store water in their trunks during wet seasons so they can survive during droughts later on without needing extra watering from you!
What types of New Mexico Landscaping services does your company offer?
We offer a full range of New Mexico landscaping services to meet your needs. We can help you design, install and maintain your New Mexico landscape.
Our company has been in business for over 30 years and we strive to provide the best customer service possible.
We take pride in our workmanship and guarantee all of our installations for one year from the date of completion (excluding normal wear & tear).
We also offer free estimates for any project you may have!
What should New Mexico landscapes prioritize?
When it comes to New Mexico landscapes, you should prioritize adding some water features to your yard.
If you live near water or have access via irrigation systems like sprinklers then consider adding some sort of water feature like fountains or ponds into your landscape designs!
How can I grow plants in the winter in New Mexico?
You can plant your plants in pots, which will allow you to bring them inside when the weather turns cold. The plants should be kept in a sunny spot and watered regularly.
Once spring rolls around again next year, you can take your beautiful plants outside once more!
How often should I water my trees and shrubs in New Mexico?
The answer to this question depends on the type of tree or shrub you have. Some trees and shrubs need more water than others, while some are more drought-tolerant.
If you want to know how often you should water your landscape plants in New Mexico, here are some general guidelines:
On one hand, trees generally need about 1 inch of water per week during their growing season (March through October). During winter months when they're dormant, they don't require any additional irrigation.
On the other hand, shrubs need less frequent watering than trees because they don't grow as quickly and therefore don't require as much moisture at any given time.
What is xeriscaping and does my garden in New Mexico need that?
Xeriscaping is landscaping that uses plants that need little water, such as cacti and succulents. In New Mexico, it's possible to do xeriscaping because we have a dry climate.
However, you can also practice xeriscaping in any climate if you want to save water and money by using fewer resources or less irrigation equipment.
How soon should I begin my landscaping project?
The optimal time to begin your landscaping project is as soon as possible after you buy a home. While this may not be the most convenient time for you, it's much more cost-efficient than waiting and allowing your yard to deteriorate further.
Landscape improvements can be done at any time of year, but spring and summer are often considered ideal because they provide the perfect weather conditions for planting new trees and shrubs.
Have Your Yard Designed By A Pro in New-mexico For Under $300!
Over 50,000 Homeowners Have Used ShrubHub to Design their Dream Yard
Design My Yard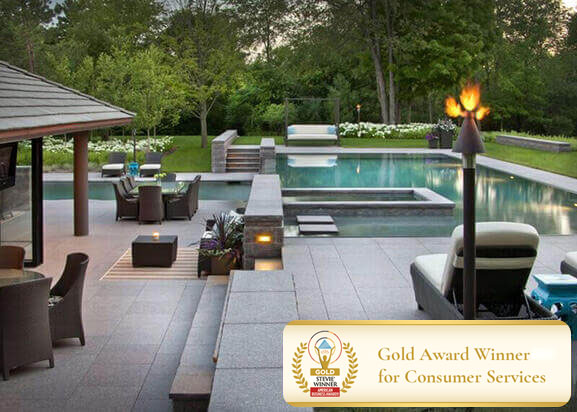 2022 Completed Project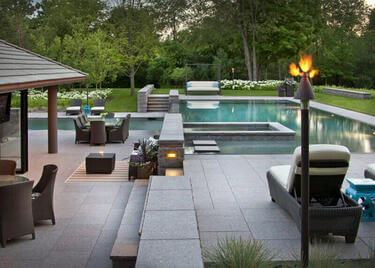 2022 Completed Project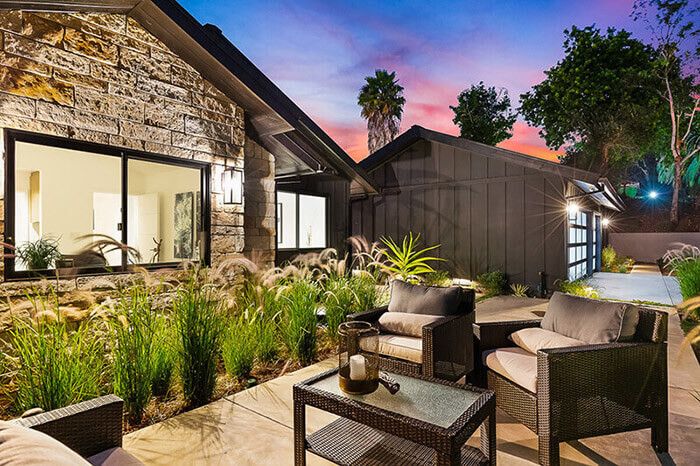 News Wire: ShrubHub Is The #1 Rated Yard Design Service in New-mexico
Stop Stressing About an Unfinished or Ugly Yard

Host Confidently With The Most Beautiful Yard In Town

Come Home To Your Dream Space Every Day

For A Limited Time Only: $997 Just $297 (Save 70%)
See Our 3D Landscape Design Packages:
Front Yard Package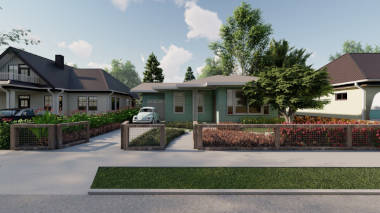 Back Yard Package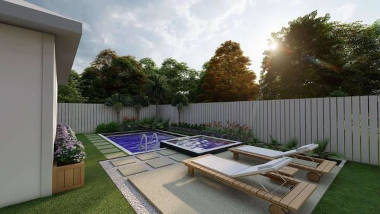 Front & Backyard Package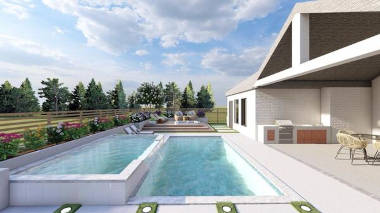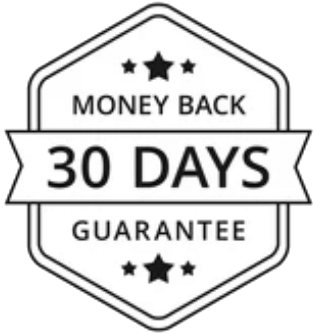 We're so confident in our 3D design service we're offering all of our customers a 30-Day-Guarantee.
ShrubHub in the News
"ShrubHub can design any yard in any style."

"Their innovative design service is changing the way homeowners build their yards."

"ShrubHub is fast, affordable, and perfect for any home improvement project."

Don't Waste Thousands on Outdated Landscaping Services
ShrubHub Can Start Building Your Yard for Under $300
Custom designs from "local professionals" can cost you upwards of $1,000 to $3,000
Our expert designers have years of experience building dream yards. Tired of coming home to dried out grass or a warped deck? Our designers can help you fix that AND increase your home value by up to 23%.
Our team is a network of the best landscape designers in the industry, working from home so we have no overhead. Meaning, all of our savings gets passed on to the customer.
Our Weekly Blog
Here are some pro tips, recommendations, and budget-friendly ideas on landscaping, complete yard renovations, and garden maintenance from our talented group of design experts.
Designers Are In High Demand
Reserve Yours Now!
1
Where Should We Send Your Design?
2
Get Your Personal Designer