Landscape Design by Shrubhub in North-carolina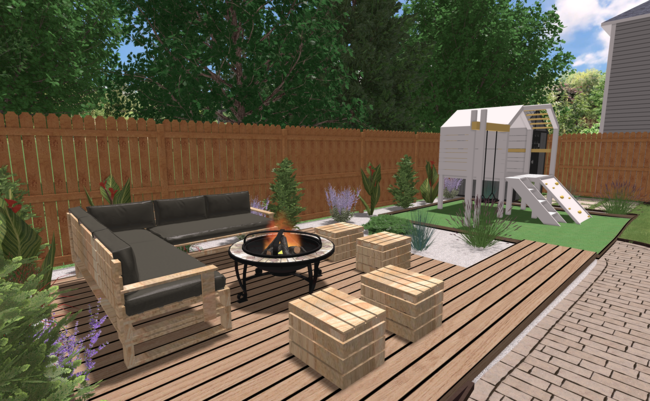 A must-go for all outdoor enthusiasts, North Carolina is but a huge, enchanting sanctuary for all nature lovers. It seems everywhere you turn you get a magnificent view of an unspoiled shore, a breathtaking national park, a babbling river, or an exotic wildflower!
Design & Build
Many North Carolina gardens feature native plants, such as azaleas, dogwoods, and rhododendrons, which provide year-round interest and attract local wildlife. Outdoor living spaces, such as patios and decks, are often incorporated into landscaping designs, so homeowners can get to enjoy the mild climate and stunning scenery.
Design My Yard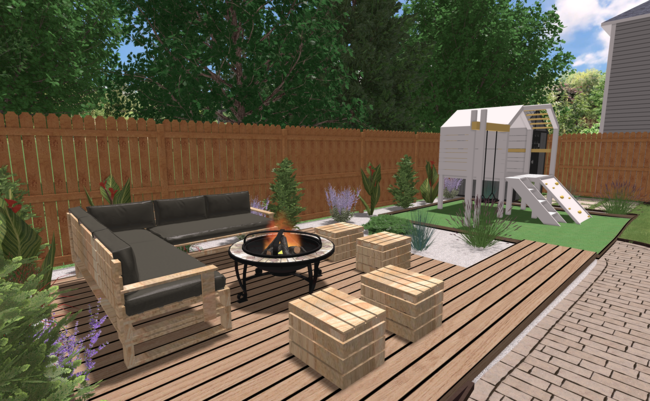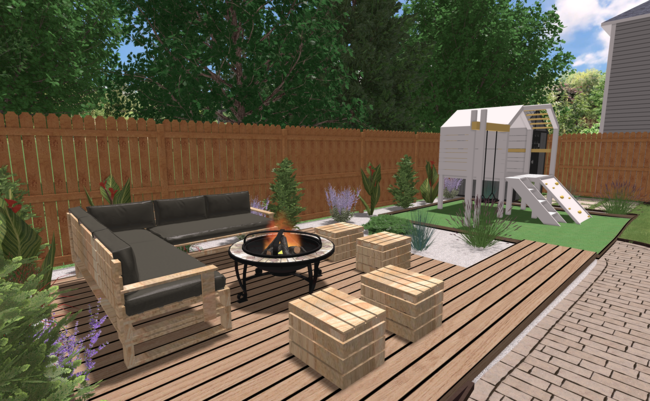 North-carolina Landscape Design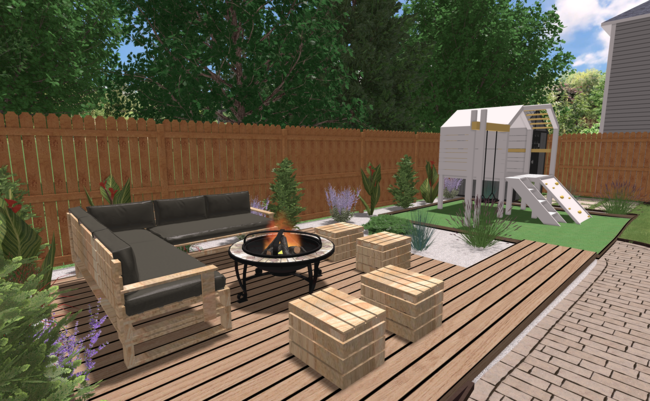 Climate & Planting
North Carolina boasts a stunning landscape that is perfect for year-round outdoor enjoyment! With a mild climate and diverse terrain, you can create a lush and vibrant outdoor space with ease. From colorful flowers to towering trees, the possibilities are endless.
Design & Build
Start your renovation from the comfort of your own home with a marvelous all-online process provided by industry experts. Our team of talented design specialists will help you completely revamp your outdoor space!
FAQ's
What design elements are common in North Carolina landscapes?
Native plants are a popular choice for North Carolina landscapes. Not only do they provide beauty, but they also protect the environment by helping to conserve water and soil resources.
Additionally, water features like ponds, streams, and fountains are an ideal way to add interest to your yard while providing visual appeal as well as sound effects that create a relaxing atmosphere for your home or business.
Stone & other hardscaping materials can also be used as mulch in flowerbeds or gravel along walkways. They're also excellent for adding character to walls or fences around the property line (or even inside the fence line).
What are the most popular landscaping materials for North Carolina landscapes?
The most popular landscaping materials for North Carolina landscapes are concrete, stone, and wood. These materials are all very durable and can last for years with proper maintenance.
Concrete is a great choice if you want something low-maintenance but still want the look of natural stone or brick pavers in your yard.
Stone and wood are both good choices if you want something that looks more natural than concrete but still provides a smooth surface for walking on without damaging your lawn underneath them (as opposed to gravel).
What are some popular native plant choices for the North Carolina landscape?
In general, the best native plants to use in the landscape are those that can thrive in your local climate and soil conditions.
A good place to start is by looking at what's already growing on your property and figuring out if it's native or not.
These are some of the more popular native plants for the North Carolina landscape are:
Goldenrod (Solidago)

Cardinal flower (Lobelia)

Black-eyed Susan (Rudbeckia)

Butterfly weed (Asclepias)

Virginia bluebells (Mertensia virginica)

White heather (Calluna vulgaris)Why does my lawn have spots of dead grass?
Why does my lawn have spots of dead grass?
The first thing to check for is drought. If you've been experiencing a lot of dry weather and your grass is yellowing, it may be time to water it.
Overwatering and poor drainage can also cause spots of dead grass. This happens when too much water seeps into the soil and kills off roots or causes them to rot, which prevents them from absorbing nutrients from the earth and effectively growing healthy new blades of grass.
To avoid this problem, make sure that your soil drains well so excess moisture doesn't build up around the base of your plants' roots (and thus kill them).
You might need to add more gravel or mulch around your lawn if it's prone to becoming soggy after rains or heavy dewfall at night; this will help prevent any standing water from forming.
How do I know what type of soil I have in my North Carolina yard?
You can determine the type of soil you have by performing a simple test. The most common way to test soil is by taking a sample and sending it in for analysis, but there are also other ways to get an idea of what kind of soil you're working with.
Soil types are determined by parent material, which is any rock or mineral fragments that make up your property's top layer.
If you're unsure which soil type you have even after performing a quick test, you can contact our experts and we'll help you make sure you're on the right track.
Which plants are best paired together in North Carolina's climate?
The best plants for North Carolina gardens are generally those that will grow well in your soil and climate, as well as any other conditions you may have.
For example, if your yard is prone to drought conditions or extreme heat during the summer months, it's best to choose drought-resistant ground covers instead of grasses or flowering perennials that require more water.
What type of ground cover should I use to hide bare areas in my North Carolina lawn?
The best way to deal with the bare areas in your lawn is by covering them up with something that's going to be permanent.
You can do this by using a ground cover plant, or you can use a weed barrier. While these options will be effective at hiding bare earth, they may not be ideal if your goal is to have an attractive yard.
You can also use grass seed mixes as an alternative to planting individual plants or installing a weed barrier overtop of your soil.
These mixes contain seeds of several different types of grasses; however, they don't usually include fertilizer so you'll need some extra help getting them established before they start growing on their own (you might want to ask us what kind of fertilizer we recommend).
If you want something more permanent than mulch but still prefer not having any plants growing in the area where people walk around often then consider using rocks instead--they won't need watering or fertilizing either!
Can I grow an outdoor garden if there's no natural light available?
You can grow plants indoors, but you need to have a window with a lot of natural light. If you don't have one, consider buying a grow light.
These artificial lights provide the same spectrum of light as the sun and help your plants grow faster than they would otherwise. However, there are some downsides:
Grow lights emit heat--which means you'll have to keep them cool enough so that they don't burn down your house!

They're expensive (and even more so if you want one that doesn't generate much heat).

If used improperly or for too long at close range, growing under grow lights can damage human eyesight over time.
How soon should I begin my landscaping project?
The optimal time to begin your landscaping project is as soon as possible after you buy a home. While this may not be the most convenient time for you, it's much more cost-efficient than waiting and allowing your yard to deteriorate further.
Landscape improvements can be done at any time of year, but spring and summer are often considered ideal because they provide the perfect weather conditions for planting new trees and shrubs.
Have Your Yard Designed By A Pro in North-carolina For Under $300!
Over 50,000 Homeowners Have Used ShrubHub to Design their Dream Yard
Design My Yard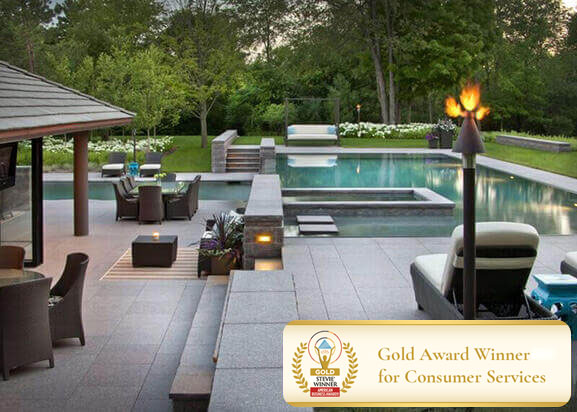 2022 Completed Project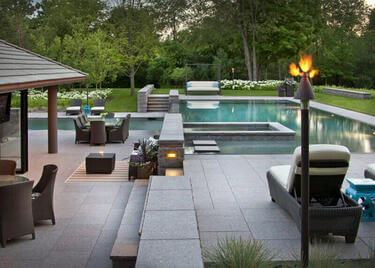 2022 Completed Project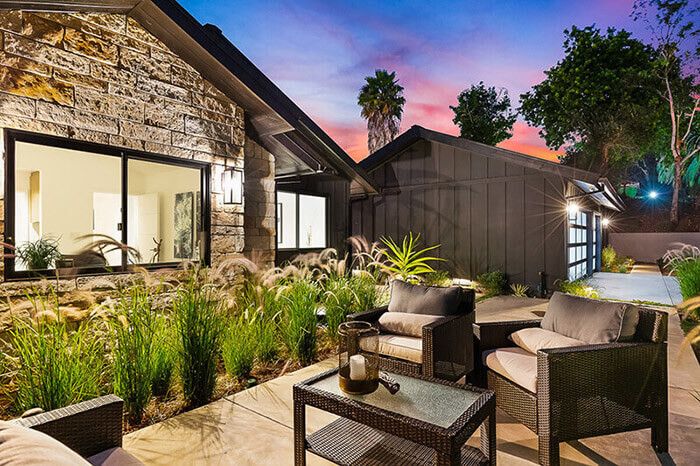 News Wire: ShrubHub Is The #1 Rated Yard Design Service in North-carolina
Stop Stressing About an Unfinished or Ugly Yard

Host Confidently With The Most Beautiful Yard In Town

Come Home To Your Dream Space Every Day

For A Limited Time Only: $997 Just $297 (Save 70%)
See Our 3D Landscape Design Packages:
Front Yard Package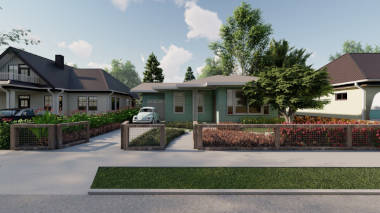 Back Yard Package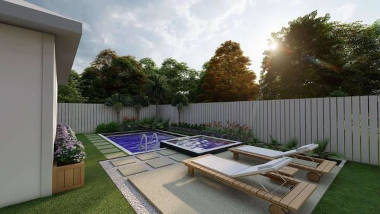 Front & Backyard Package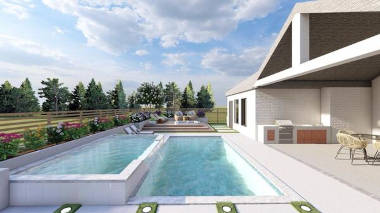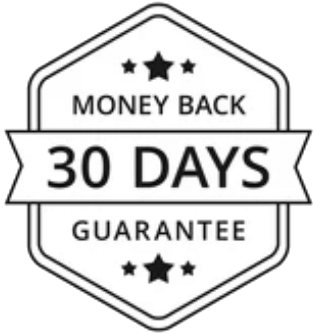 We're so confident in our 3D design service we're offering all of our customers a 30-Day-Guarantee.
ShrubHub in the News
"ShrubHub can design any yard in any style."

"Their innovative design service is changing the way homeowners build their yards."

"ShrubHub is fast, affordable, and perfect for any home improvement project."

Don't Waste Thousands on Outdated Landscaping Services
ShrubHub Can Start Building Your Yard for Under $300
Custom designs from "local professionals" can cost you upwards of $1,000 to $3,000
Our expert designers have years of experience building dream yards. Tired of coming home to dried out grass or a warped deck? Our designers can help you fix that AND increase your home value by up to 23%.
Our team is a network of the best landscape designers in the industry, working from home so we have no overhead. Meaning, all of our savings gets passed on to the customer.
Our Weekly Blog
Here are some pro tips, recommendations, and budget-friendly ideas on landscaping, complete yard renovations, and garden maintenance from our talented group of design experts.
Designers Are In High Demand
Reserve Yours Now!
1
Where Should We Send Your Design?
2
Get Your Personal Designer