Landscape Design by Shrubhub in Arkansas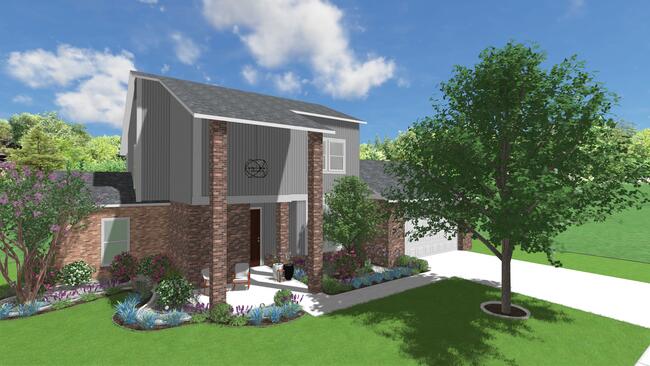 Charming, adventurous, and unique, Arkansas offers you the best of both worlds. You can either revive your spirit with some year-round outdoor adventures and recreational activities or peacefully unwind while gazing at some of the most picturesque sceneries.
Design & Build
With its lush greenery and undulating hills, Arkansas homes typically showcase spacious lawns and vibrant flower beds. In addition to these, you can also find exquisite stone pathways, lovely fences, and cozy outdoor furniture. The most favored design styles in Arkansas include the traditional Southern garden, rustic or naturalistic, cottage garden, contemporary, and Mediterranean styles.
Design My Yard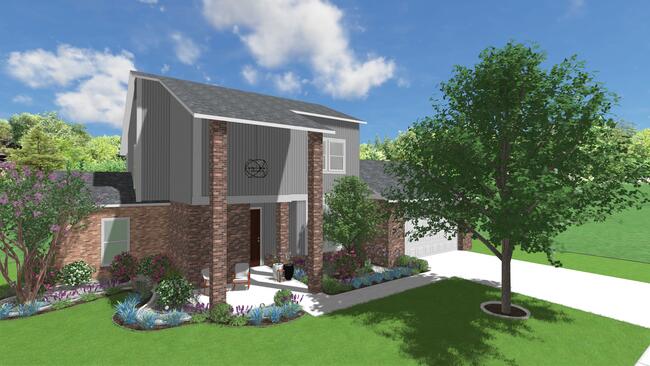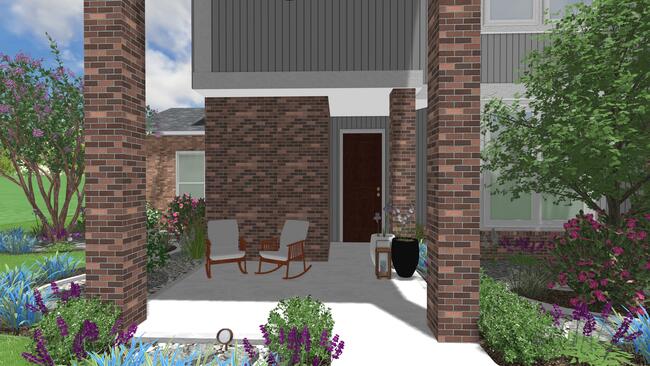 Arkansas Landscape Design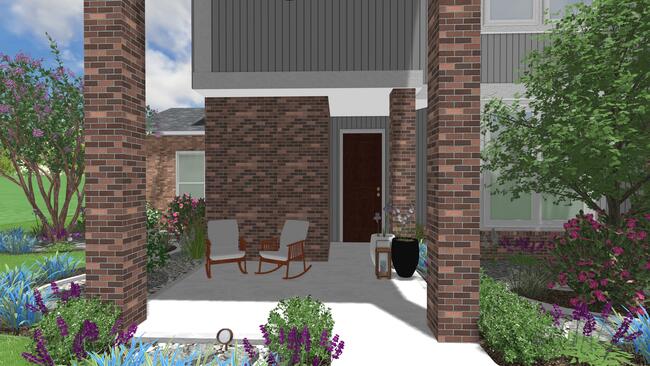 Climate & Planting
Arkansas' climate and soil conditions make it a prime location for stunning landscapes! The state has a humid subtropical climate, with hot summers and mild winters, creating an ideal environment for various plants. With ShrubHub, you can transform your Arkansas' property into a vibrant paradise.
Design & Build
Start your renovation from the comfort of your own home with a marvelous all-online process provided by industry experts. Our team of talented design specialists will help you completely revamp your outdoor space!
FAQ's
When is the Best Time to Plant My Garden in Arkansas?
Planting can start as early as late February or early March in the early spring (late February to early March). It's time to start planting hardy cool-season veggies like kale, beets, onions, spinach, and lettuce.
Mid-Spring (April): Warm-season crops including tomatoes, peppers, eggplant, squash, melons, and cucumbers can also be sown at this time. Additionally, now is an excellent time to begin planting annual flowers like zinnias and marigolds.
Late Spring (May): Vegetables including beans, sweet corn, okra, potatoes, and cabbage should still be planted in the late spring. Additionally, you can plant biennials like carrots and beets. This is a fantastic time to add perennials to your garden, such as daisies and daylilies.
What is Arkansas's, Climate Zone?
USDA plant hardiness zones 6–8 apply to Arkansas. In much of its northern highland regions, Arkansas has a humid subtropical climate that verges on humid continental. Because of its proximity to the state, the Gulf of Mexico has a significant impact on the state's weather.
What Plants Thrive in Arkansas?
The native plants in Arkansas will thrive in your climate and be the simplest to grow and care for over time. Consider these natural selections if you want plants and shrubs that won't just survive but also thrive. They can all be employed in natural landscaping because they are all locally native plants.
Landscape Design Tips for Arkansas Landscapes
Place focus points close to your front door.

Change the hues and textures of your landscape plants to add visual interest.

Contain patches of both seasonal and perennial color. Fewer, larger color patches stand out more than many, smaller ones.

Plant in groups with odd numbers, such as 3, 5, 7, etc.
Avoid using plants in straight rows to create a runway image (unless you have a formal landscape project or residential landscape design).
Do I Need to Prepare My Soil?
The most frequently ignored aspect of landscaping is soil preparation. Arkansas's poor soils could greatly benefit from the addition of compost. Add a quality potting soil blend to annual and perennial planting areas to lighten the soil. The potting soil from the Good Earth brand is a fantastic option because it has pH balancers, root protection, perlite, and even a small amount of fertilizer.
What is Xeriscaping & Should You Do It?
Xeriscaping is king when it comes to low-maintenance landscaping. Why not invest in a drought-tolerant, water-wise landscape design? Watering thirsty plants is one of the most difficult aspects of keeping a yard.
A well-planned xeriscape garden may survive without any additional water by relying just on rainwater. Tumbleweeds aren't always rolling over your front lawn services backyard because xeriscapes can be lush and vibrant with life.
Should I Invest in an Irrigation System?
Trying to balance your job, family, and the activities of your children, and remembering to turn on the sprinklers? By automating your irrigation system, you can cross one item off your to-do list.
Spraying your plants with a hose can be wasteful and inaccurate. Not to add that the majority of plants dislike having their leaves become wet. Sprinkler systems are a wonderful lawn option, while vegetable gardens and flower beds benefit greatly from drip irrigation. Have a tree or shrub that is far away from other vegetation? Utilize a bubbler.
Is Soil in Arkansas Good for Gardening?
Arkansas features a variety of rich soils that were created in an environment that is ideal for plant growth. The state's leading sector, agriculture, is built on the soil of Arkansas. Arkansas soils are organic and inorganic materials that have weathered and broken down, some of which have been altered by human action. They can support plant growth.
Grass or Artificial Turf?
We understand that having a lush, green lawn seems to be the ultimate achievement in landscaping. However, you can still have a lovely backyard without having to deal with mowing and maintaining grass, if not more so. Regular watering, fertilizer, herbicide, and work are required for a conventional lawn. Replace the lawn with artificial turf or ground cover and put the mower away for good.
If you want the appearance of a thick carpet of green without having to deal with drought, bugs, and diseases, artificial turf is a great alternative to grass. Though the initial cost may be higher, the time and effort you'll save in the long run will make up for it.
Adding Hardscapes in Your Arkansas Landscape Design
The most eye-catching flowers are hardscaping, which ties everything together. Your environment can move from good to amazing with the addition of a handcrafted bench, a path, or a vine-covered trellis.
What's best? Hardscaping components don't need to be watered every week. Although patios and decks may benefit from a monthly pressure wash and wood pieces may need annual staining, the nonliving components of your yard require much less upkeep than plants do.
Hardscaping Options:
Patios

Fire Pits

Concrete Pavers

Pergolas & Gazebos
Lighting should not be overlooked either. In outdoor living areas, string lights create a festive atmosphere for dinner parties; spotlights draw attention to stunning trees; and lanterns cast soft light into dark locations.
Should You Add Mulch to Your Yard?
One of the simplest ways to make your landscape work a little rock-less for you is with mulch. Mulch is a term that typically conjures up pictures of wood chips, but it can refer to anything that you can spread over your soil to provide a top layer akin to the one found in forests.
Mulch controls weed growth and helps retain moisture, requiring less additional watering. Early in the growing season, before weeds establish themselves, apply a 2-4 inch layer, leaving a few inches of space around the plant itself. Mulch's capacity to regulate temperature will be especially useful throughout the humid summers of Arkansas.
The Importance of Working with Your Landscape
When you work against your terrain instead of with it, landscaping becomes incredibly difficult. How do we interpret that? If you take the time to evaluate the features of your property and create a landscape that makes use of those features, much less effort will be needed in the future.
Taking stock of your landscape's size, soil, sunshine exposure, presence of any slopes, and climate is an excellent place to start.
When to Call a Pro?
In Arkansas, landscaping still takes time and work to set up. If you don't have the time, you don't have to do it yourself. Make your fantasy a reality by hiring a pro, or companies or services such as Shrubhub.com, to assist you with plant selection services, 3D yard design services, landscaping services only, and connection with local landscapers.
Have Your Yard Designed By A Pro in Arkansas For Under $300!
Over 50,000 Homeowners Have Used ShrubHub to Design their Dream Yard
Design My Yard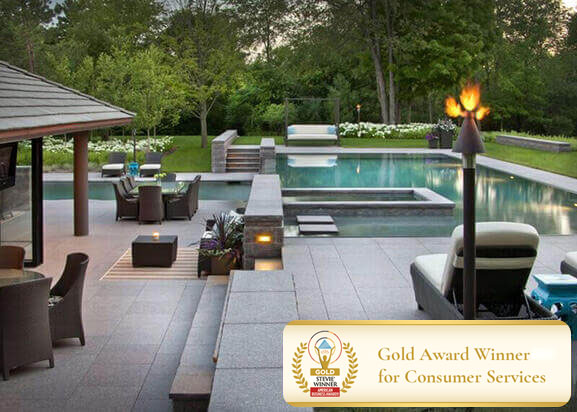 2022 Completed Project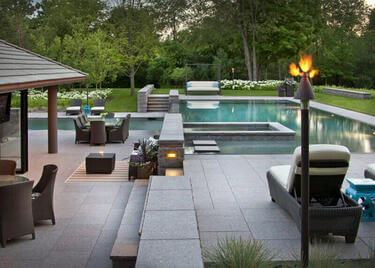 2022 Completed Project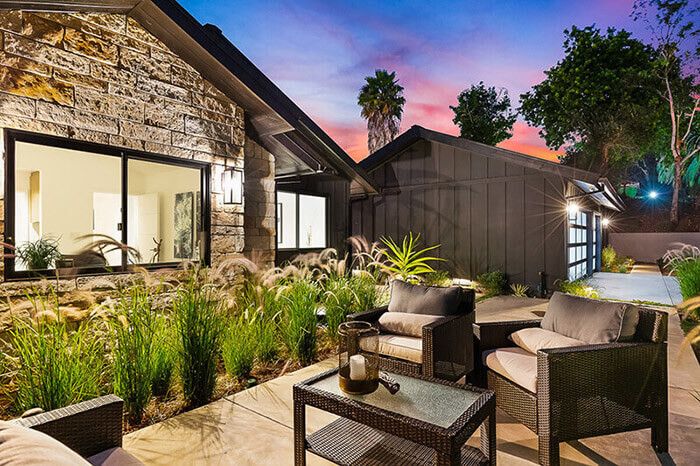 News Wire: ShrubHub Is The #1 Rated Yard Design Service in Arkansas
Stop Stressing About an Unfinished or Ugly Yard

Host Confidently With The Most Beautiful Yard In Town

Come Home To Your Dream Space Every Day

For A Limited Time Only: $997 Just $297 (Save 70%)
See Our 3D Landscape Design Packages:
Front Yard Package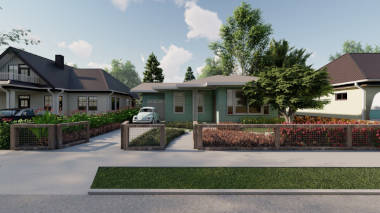 Back Yard Package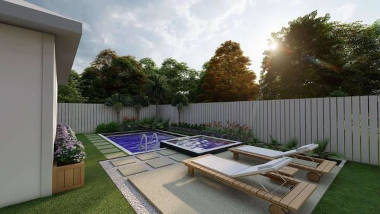 Front & Backyard Package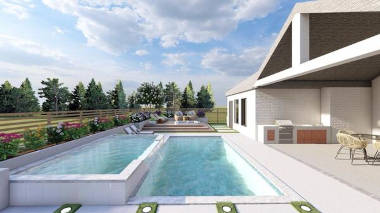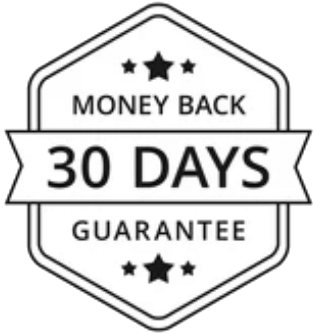 We're so confident in our 3D design service we're offering all of our customers a 30-Day-Guarantee.
ShrubHub in the News
"ShrubHub can design any yard in any style."

"Their innovative design service is changing the way homeowners build their yards."

"ShrubHub is fast, affordable, and perfect for any home improvement project."

Don't Waste Thousands on Outdated Landscaping Services
ShrubHub Can Start Building Your Yard for Under $300
Custom designs from "local professionals" can cost you upwards of $1,000 to $3,000
Our expert designers have years of experience building dream yards. Tired of coming home to dried out grass or a warped deck? Our designers can help you fix that AND increase your home value by up to 23%.
Our team is a network of the best landscape designers in the industry, working from home so we have no overhead. Meaning, all of our savings gets passed on to the customer.
Our Weekly Blog
Here are some pro tips, recommendations, and budget-friendly ideas on landscaping, complete yard renovations, and garden maintenance from our talented group of design experts.
Designers Are In High Demand
Reserve Yours Now!
1
Where Should We Send Your Design?
2
Get Your Personal Designer