Landscape Design by Shrubhub in Rhode-island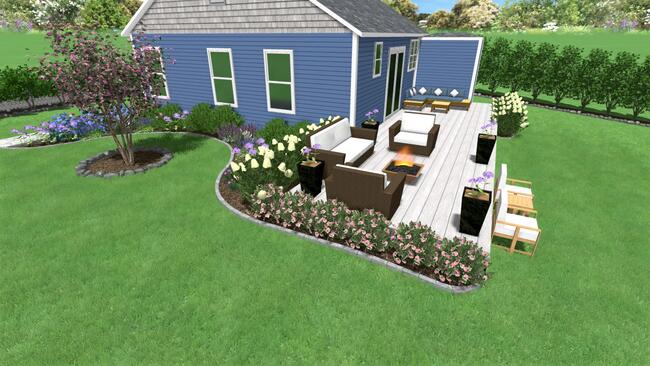 Although the smallest state, Rhode Island is in fact big at heart! To say it is incredibly beautiful is an understatement. In Rhode Island, you'd come across freshwater wetlands, hiking trails with breathtaking views, beautiful foliage, and wildlife of over 800 native and non-native species!
Design & Build
The landscape design style of Rhode Island is a distinct blend of history and creativity, with an emphasis on creating outdoor areas that represent the state's maritime charm and colonial traditions.
Design My Yard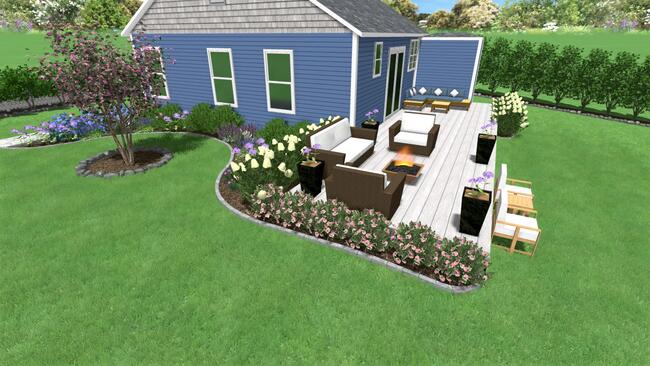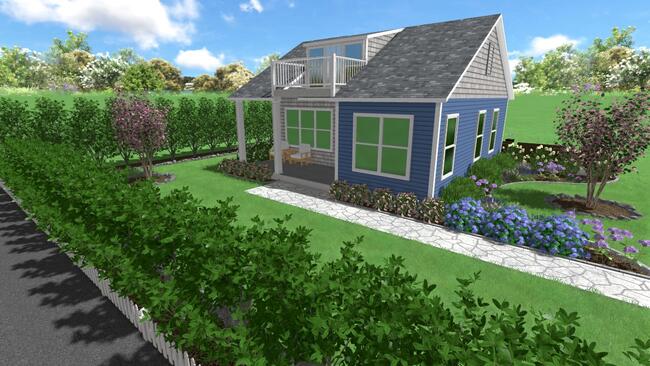 Rhode-island Landscape Design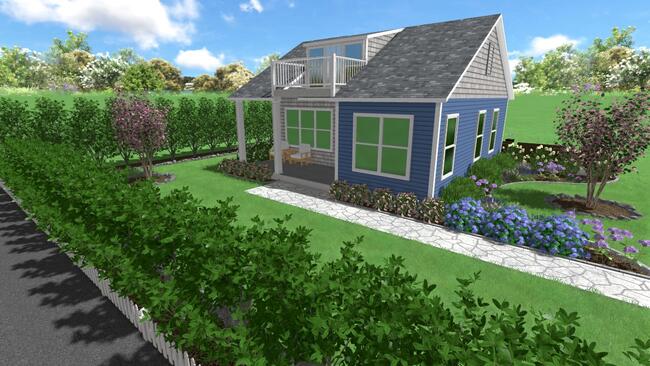 Climate & Planting
Rhode Island has a humid continental climate with warm summers and cold winters. The state receives moderate rainfall throughout the year and has fertile soil, making it suitable for a variety of crops. Some of the crops grown in Rhode Island include potatoes, sweet corn, and hay, among others.
Design & Build
Start your renovation from the comfort of your own home with a marvelous all-online process provided by industry experts. Our team of talented design specialists will help you completely revamp your outdoor space!
FAQ's
What do I need to know about Rhode Island landscapes?
Rhode Island is a beautiful state with fantastic coastal views. When it comes to landscaping, many great companies and designers in the area offer high-quality services for residential and commercial properties. Whether you need lawn care, tree services, or landscape construction, plenty of options are available to meet your needs. It is important to choose a company that prioritizes customer satisfaction and takes pride in their work. You can expect competitive pricing and a full range of services, including landscape maintenance, seasonal cleanups, and snow removal. With a healthy lawn and well-designed landscape, you can enjoy your property to the fullest.
What do I need to consider when designing a Rhode Island landscape?
When designing a landscape in Rhode Island, keeping the state's unique climate and soil conditions in mind is important. The climate is humid continental, with warm summers and cold winters, and the soil is generally rocky and acidic. To create a healthy lawn and thriving landscape, choosing plants and hardscaping elements that are well-suited to the area is essential. Some companies in the area offer free estimates for landscape design and installation services, including the creation of water features, masonry work, and garden installations. Whether you're looking for a traditional or modern style, a skilled designer can help you create a landscape that meets your needs and enhances your property.
What kinds of plants are native to Rhode Island?
Rhode Island is home to a wide variety of native plants that are well-suited to the state's climate and soil conditions. These include grasses, wildflowers, ferns, and trees like red maple and white oak. Using native plants in your landscape can help create a healthy ecosystem and minimize maintenance needs. Some companies offer lawn care and maintenance services to help you keep your property looking its best, with services like mowing, tree trimming, and fresh mulch installation.
Should I use local plants in my landscape?
Yes, using local plants in your Rhode Island landscape can be a great way to create a healthy, low-maintenance lawn and support local ecosystems. Some companies offer a complete range of landscape maintenance services, including fertilization, pest control, and seasonal cleanups. Using local plants and engaging in sustainable practices can help preserve the state's natural beauty while enhancing your property.
What landscaping styles work well in Rhode Island?
Rhode Island's coastal location makes it well-suited to a variety of landscaping styles, from classic New England gardens to more modern, minimalist designs. Skilled designers and architects can help you create a landscape that incorporates elements of the state's natural beauty, such as beach pebbles or driftwood, to create a unique and visually appealing space. Some companies offer services like hardscaping, irrigation installation, and property maintenance to ensure that your landscape stays in top condition year-round.
Which hardscaping materials should I include in my Rhode Island landscape?
When choosing hardscaping materials for your Rhode Island landscape, it's important to select durable materials that can withstand the state's weather conditions. Some popular options include granite, bluestone, and brick, which offer both durability and visual appeal. Whether you're looking to add a patio, walkway, or other hardscaping elements, a skilled construction company can help you choose materials that complement your landscape design and meet your needs.
When is the best time to get started on my Rhode Island landscape project?
The best time to start a landscape project in Rhode Island is generally in the spring or fall when temperatures are mild and conditions are optimal for planting. It's important to consult with a local landscaping professional to determine the best time to start your project based on your specific needs and goals. At Figueroa Landscaping, we offer free estimates and can help you determine the best time to start your project.
Have Your Yard Designed By A Pro in Rhode-island For Under $300!
Over 50,000 Homeowners Have Used ShrubHub to Design their Dream Yard
Design My Yard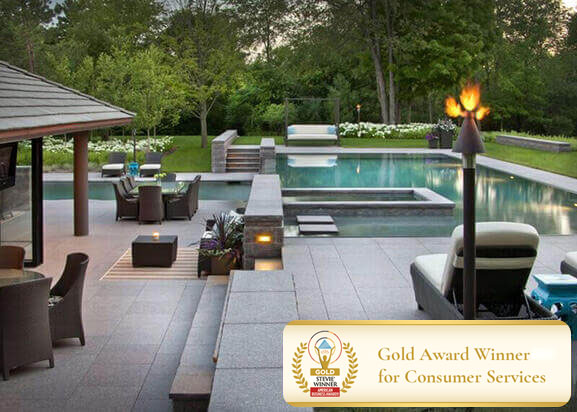 2022 Completed Project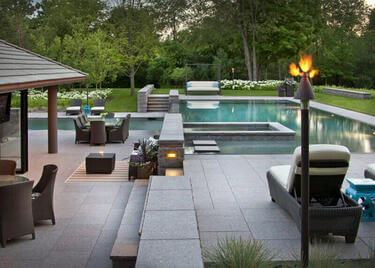 2022 Completed Project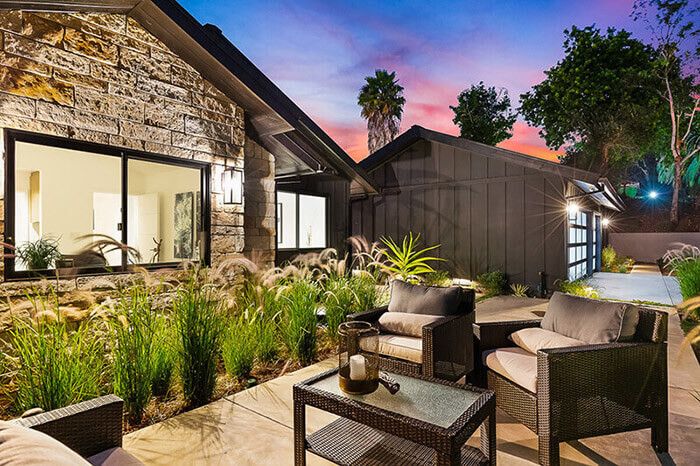 News Wire: ShrubHub Is The #1 Rated Yard Design Service in Rhode-island
Stop Stressing About an Unfinished or Ugly Yard

Host Confidently With The Most Beautiful Yard In Town

Come Home To Your Dream Space Every Day

For A Limited Time Only: $997 Just $297 (Save 70%)
See Our 3D Landscape Design Packages:
Front Yard Package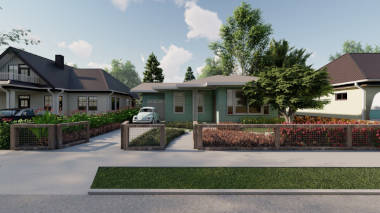 Back Yard Package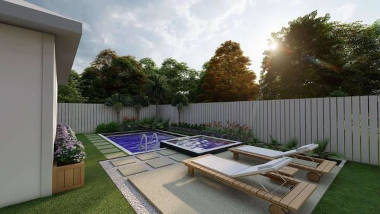 Front & Backyard Package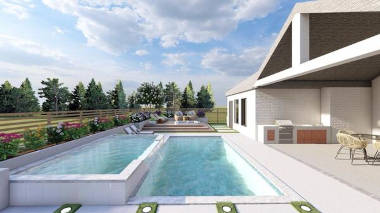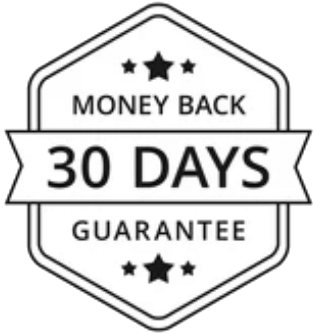 We're so confident in our 3D design service we're offering all of our customers a 30-Day-Guarantee.
ShrubHub in the News
"ShrubHub can design any yard in any style."

"Their innovative design service is changing the way homeowners build their yards."

"ShrubHub is fast, affordable, and perfect for any home improvement project."

Don't Waste Thousands on Outdated Landscaping Services
ShrubHub Can Start Building Your Yard for Under $300
Custom designs from "local professionals" can cost you upwards of $1,000 to $3,000
Our expert designers have years of experience building dream yards. Tired of coming home to dried out grass or a warped deck? Our designers can help you fix that AND increase your home value by up to 23%.
Our team is a network of the best landscape designers in the industry, working from home so we have no overhead. Meaning, all of our savings gets passed on to the customer.
Our Weekly Blog
Here are some pro tips, recommendations, and budget-friendly ideas on landscaping, complete yard renovations, and garden maintenance from our talented group of design experts.
Designers Are In High Demand
Reserve Yours Now!
1
Where Should We Send Your Design?
2
Get Your Personal Designer