Landscape Design by Shrubhub in Nevada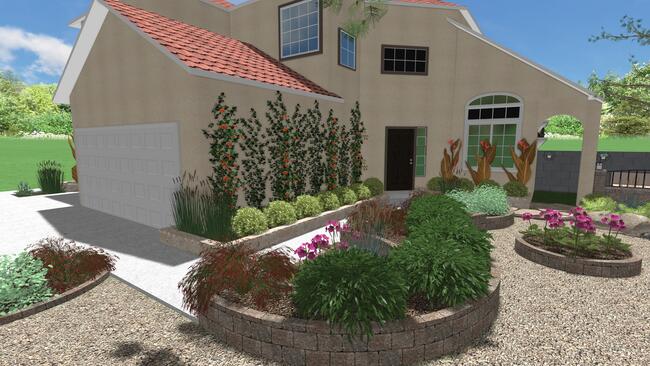 Made up of diverse landscapes, Nevada flaunts unique geological formations, natural forests with the most exciting hiking experience, stunning waterfalls, exotic wildflowers, rugged, picturesque mountains, deep canyons, high plateaus, and scenic valleys.
Design & Build
With such a diverse natural environment, it's no surprise that Nevada's home landscaping may take on a variety of styles. Many homeowners prefer a desert-inspired design, integrating cacti, succulents, and other low-water plants. Others want a more classic look, complete with beautiful green lawns and flowering bushes. Others take a more modern approach, employing clean lines, minimalist design elements, and eye-catching hardscaping to create a sleek and contemporary outdoor space.
Design My Yard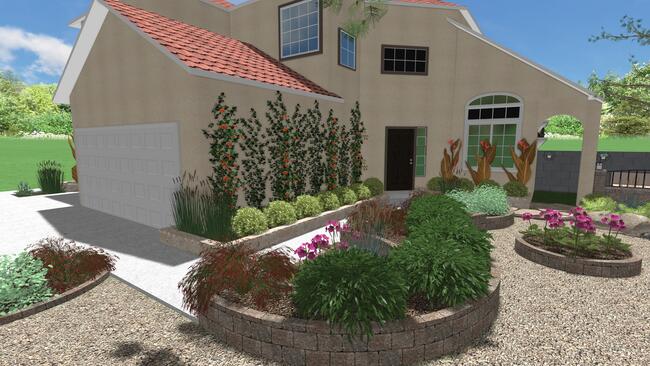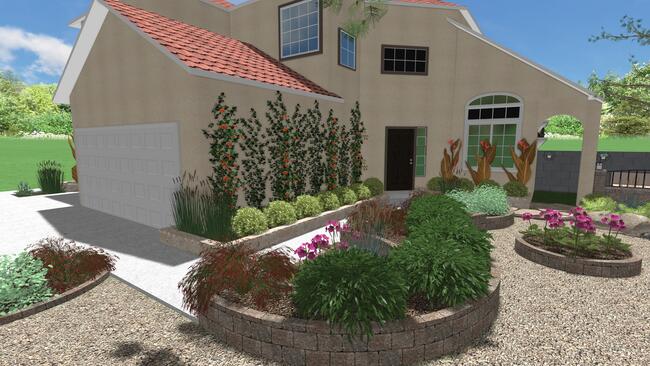 Nevada Landscape Design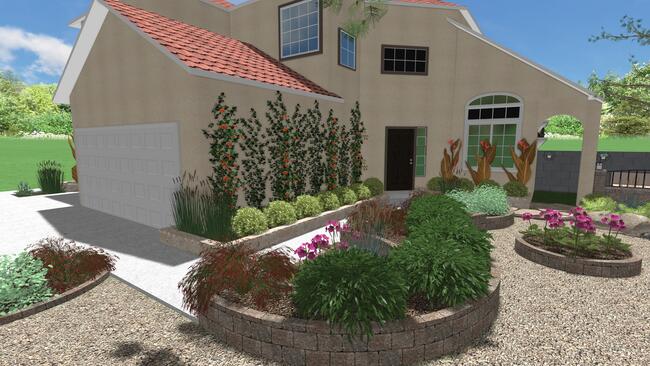 Climate & Planting
Nevada's climate is mostly arid and semi-arid. The state receives very little precipitation and has low humidity. These conditions make it difficult to grow certain crops, but some plants such as alfalfa, barley, and fruit trees thrive in these conditions with proper irrigation.
Design & Build
Start your renovation from the comfort of your own home with a marvelous all-online process provided by industry experts. Our team of talented design specialists will help you completely revamp your outdoor space!
FAQ's
What is Nevada's Climate Like & What is its Hardiness Zone?
Nevada has a semi-arid climate with lots of sunshine, little rain, and snow. From about 8°C (47°F) in Elko in the north to about 19°C (66°F) in Carson City, the average temperature varies.
Average high temperatures in the southern section of Nevada range from the 50s in the winter to about 100°F in July and August. Those are the averages for the month. Higher daily high temperatures are possible, such as the 125°F state high record.
In USDA plant hardiness zones 5–9, Nevada is located.
What is the Soil Like in Nevada?
Nevada's official state soil is from the Orovada series. The soil series covers 367,853 acres (148,865 hectares), mostly in northern and central Nevada, although it also reaches southern Idaho and Oregon. They are typical soils in sagebrush-grassland plant communities on semiarid rangeland.
Most soil types in the Las Vegas Valley are composed of clay, sand, and rock-hard caliche, but they all have a modest amount of organic matter, which is necessary for supporting plant life.
Why is Xeriscaping Popular in Nevada?
Planning landscapes for Xeriscaping results in low or no irrigation requirements. This suggests that xeriscaped landscapes just need the water that the surroundings naturally provide. Dry areas of the West have embraced xeriscaping.
Low water-use plants, desert-style landscaping, and environmentally friendly landscaping techniques are characteristics of xeriscaping. Due to the irrigation of landscape plant material in the summer, water bills are exceptionally high for many Nevadan houses.
What Soil is Used for Xeriscaping?
The three fundamental soil types are sand, silt, and clay. The most common type of soil is a mix of the three, yet silt thrives in Xeriscaped gardens. Clay holds onto moisture for an excessively long time whereas sand enables too much drainage to get through.
Can You Garden in Las Vegas?
The three pillars of successful gardening in Las Vegas are insect management, watering regimens, and maintenance and soil preparation. All three of these can be challenging in Nevada's environment, but overcoming them is part of learning how to garden in Las Vegas:
Vegetable growing in Las Vegas offers fewer alternatives during the warmer months. There are still several crops that can withstand the intense desert heat. These include watermelon, cantaloupe, sweet corn, cucumber, eggplant, muskmelon, okra, peanut, and pepper.
How to Prepare Soil?
The first step in learning how to plant in Las Vegas is always preparing the soil. Las Vegas soil is rocky and hard, making it less effective at holding onto the nutrients and moisture plants need to thrive and grow. For all but the hardest plants to grow, the soil is an essential component of vegetable gardening in Las Vegas. You should take your time when preparing the soil for planting because of this.
While gardeners in other parts of the country look for soil with good drainage, Las Vegas gardening frequently requires the most porous planting soil combined with organic compost. This is always based on the type of planting. The dirt you need for veggies, for instance, is considerably different from the soil for cacti.
The Importance of Watering Properly
In the climate of Las Vegas, it might be difficult to maintain a desert garden's proper level of moisture. It could also be pricey. Getting details of this right is essential for minimizing water waste, preventing plant burn, and generally maintaining the health of your desert crops.
It costs a lot of money to water by hand or with above-ground sprinklers since so much water is lost to spills and evaporation. When it's hot outside, water may evaporate before it gets to the roots of the plant, and watering a plant in direct sunshine may result in plant burn.
For gardening in Las Vegas, drip irrigation is far more effective and efficient. Direct watering of plants lowers evaporation brought on by heat and sunlight and, in general, limits water waste due to lawn sprinkler or hand watering inaccuracies.
Most plants can get by with a drip irrigation system running for 30 to 40 minutes in the early morning because it gives them enough time to absorb a lot of the water before the heat of the day evaporates it. Water costs from even a small leak can soon pile up, so routinely inspect your irrigation system for any problems that require fixing. It may be a good idea to water plants again in the evening on hot days. However, avoid watering your plants in the evening during the winter because this could harm them.
Are Water Features Something I Should Add?
You may improve the sensory experience of your backyard by including water feature ideas in your garden design project. You can change the tone and feel of the area or add life and movement to even the tiniest outdoor area.
A water feature benefits the vegetation and wildlife not only in your home or yard but also in the neighborhood. It produces a secure environment for various animals, including fish, frogs, salamanders, newts, turtles, dragonfly larvae, and helpful bacteria.
If a water feature is positioned among plants and other existing garden foliage rather than in the middle of an area on its own, it will be much easier to make it appear attractive. It doesn't matter if it's a little too big or small among the plants because it will blend in much better.
Get a Pro Involved
This phase might be easy for you if you enjoy gardening, but landscapers can help you because they have a deep understanding of plants. They consider not only the plant species that thrive in your region but also those that are suitable for your landscape's needs and attractiveness. Shrubhub can assist you not only with planting your landscape but also with its whole 3D design.
Have Your Yard Designed By A Pro in Nevada For Under $300!
Over 50,000 Homeowners Have Used ShrubHub to Design their Dream Yard
Design My Yard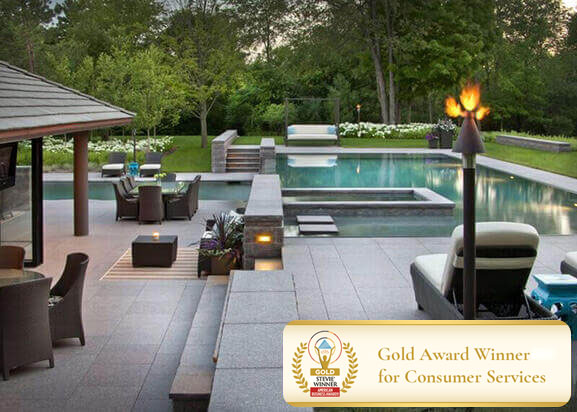 2022 Completed Project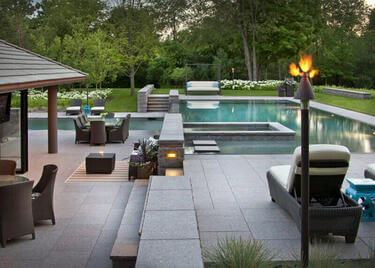 2022 Completed Project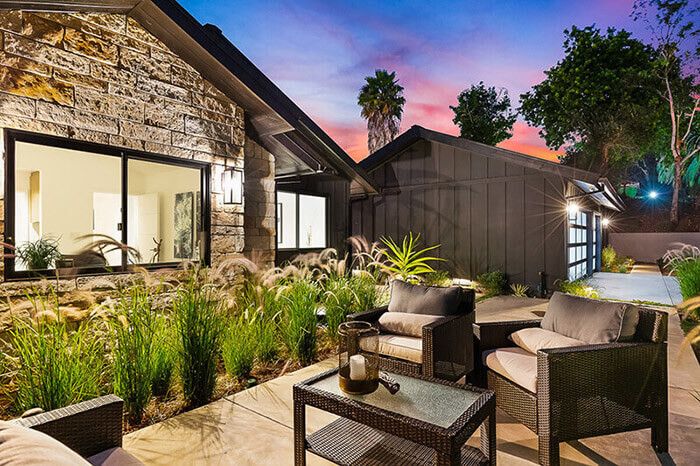 News Wire: ShrubHub Is The #1 Rated Yard Design Service in Nevada
Stop Stressing About an Unfinished or Ugly Yard

Host Confidently With The Most Beautiful Yard In Town

Come Home To Your Dream Space Every Day

For A Limited Time Only: $997 Just $297 (Save 70%)
See Our 3D Landscape Design Packages:
Front Yard Package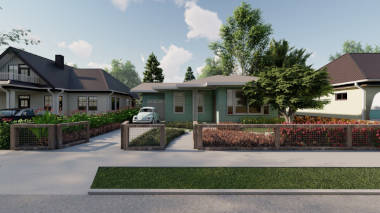 Back Yard Package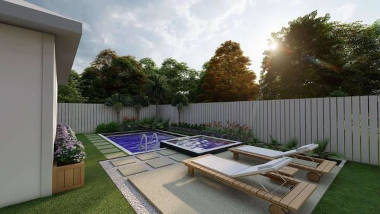 Front & Backyard Package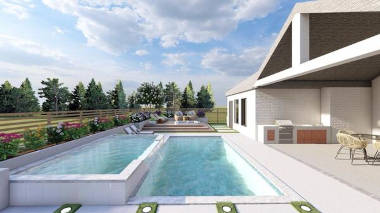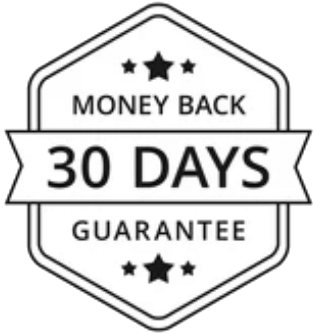 We're so confident in our 3D design service we're offering all of our customers a 30-Day-Guarantee.
ShrubHub in the News
"ShrubHub can design any yard in any style."

"Their innovative design service is changing the way homeowners build their yards."

"ShrubHub is fast, affordable, and perfect for any home improvement project."

Don't Waste Thousands on Outdated Landscaping Services
ShrubHub Can Start Building Your Yard for Under $300
Custom designs from "local professionals" can cost you upwards of $1,000 to $3,000
Our expert designers have years of experience building dream yards. Tired of coming home to dried out grass or a warped deck? Our designers can help you fix that AND increase your home value by up to 23%.
Our team is a network of the best landscape designers in the industry, working from home so we have no overhead. Meaning, all of our savings gets passed on to the customer.
Our Weekly Blog
Here are some pro tips, recommendations, and budget-friendly ideas on landscaping, complete yard renovations, and garden maintenance from our talented group of design experts.
Designers Are In High Demand
Reserve Yours Now!
1
Where Should We Send Your Design?
2
Get Your Personal Designer