Landscape Design by Shrubhub in Virginia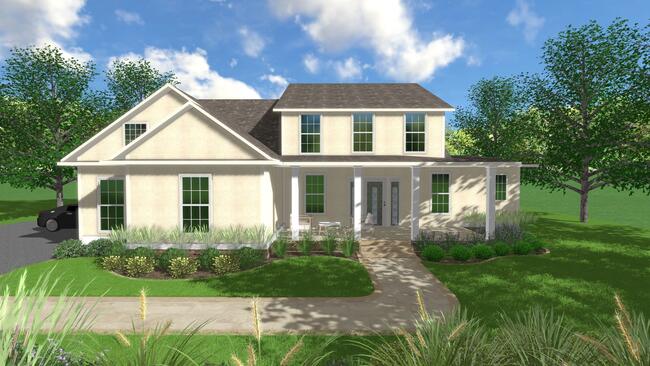 When in doubt, our designers take cues from this state's natural beauty! From mind-blowing caverns and one of the most astonishing natural bridges in the world to one of the five oldest rivers in the world, Virginia is home to natural startling beauty and a variety of wildlife.
Design & Build
Virginia's colonial and Southern heritage is also evident in its landscaping, with many properties featuring traditional elements such as boxwood hedges, magnolia trees, and formal gardens. Modern landscaping styles, however, have taken root in Virginia, with more homeowners choosing low-maintenance designs that incorporate native plants and materials.
Design My Yard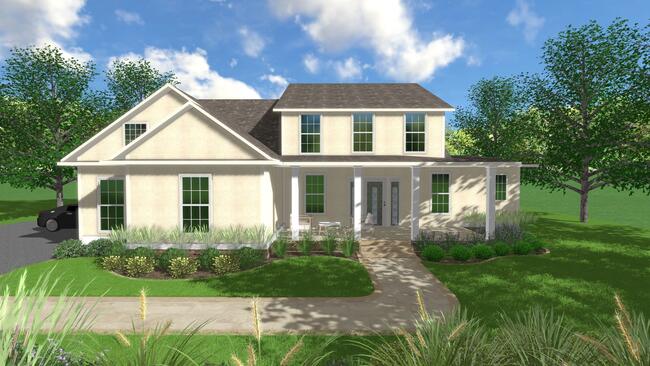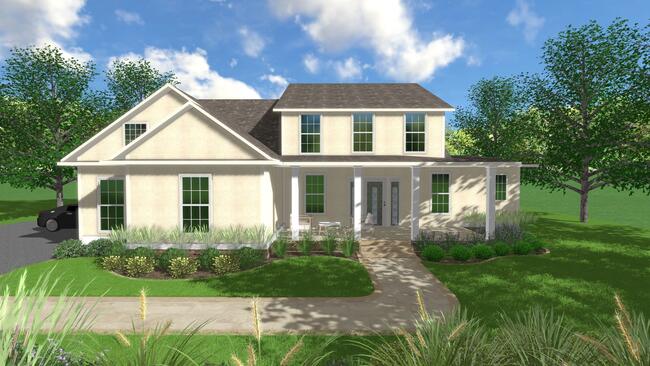 Virginia Landscape Design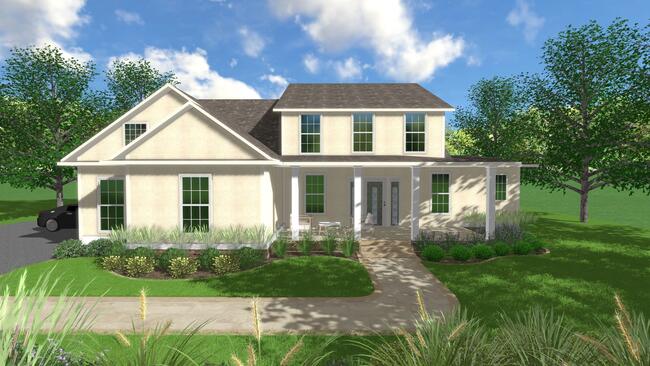 Climate & Planting
With warm summers and mild winters, Virginia's humid subtropical climate is perfect for growing a variety of beautiful plants, including azaleas, dogwoods, and hydrangeas. The state enjoys an average temperature of 70 °F in the summer months, which allows you to enjoy your garden all year long.
Design & Build
Start your renovation from the comfort of your own home with a marvelous all-online process provided by industry experts. Our team of talented design specialists will help you completely revamp your outdoor space!
FAQ's
What are some common landscape design features in Virginia?
Sprawling lawns, manicured gardens, and quaint brick paths are some of the most common landscape design features in Virginia.
Additionally, native plants like dogwood, redbud, and crepe myrtle are often used to add a touch of local flair to the scenery.
What is the best time of year for landscape design in Virginia?
The ideal time for landscape design in Virginia depends on the project and the step in progress.
Early spring, for example, is good for planting new trees and shrubs, whereas fall is ideal to build new garden beds or planting bulbs for the following spring.
Summer, on the other hand, is ideal for designing patios and outdoor living areas, and winter is ideal for planning and research.
What are some common mistakes to avoid when designing a landscape in Virginia?
Virginia has a humid subtropical climate, which means it has hot and humid summers and mild winters.
Certain types of plants and trees may struggle to thrive in this climate. As a result, it is critical to select plants that are suited to Virginia's climate and soil conditions.
With that said one of the biggest mistakes homeowners make is failing to account for the climate as it can result in costly replacements.
Another typical mistake when creating a landscape in Virginia is failing to address erosion control.
Virginia has a wide range of soil types, including sandy, loamy, and clay. These soil types have differing drainage levels, which can cause erosion during heavy rain events.
Consider erosion control measures like retaining walls, terraces, and plantings to help stabilize the soil and prevent erosion.
people also make the mistake of not considering the natural topography of the land. Virginia's terrain is diversified, with hills, mountains, and coastal plains.
When designing a landscape setting, it is important to consider the natural contours of the land. This can aid in erosion prevention, drainage improvement, and the creation of a more visually appealing environment.
What are the popular features of Virginia landscapes?
Virginia is home to a wide selection of plant species that thrive in the state's climate and soil, and incorporating these plants into a landscape design will create a unified, harmonious appearance that blends smoothly with the surrounding environment.
Water features such as fountains, ponds, and waterfalls are also common in Virginia landscape designs. These features not only offer visual interest to a landscape, but they help homeowners unwind and relax after a long day.
Retaining walls, pathways, and patios are also popular in Virginia landscape design.
These elements offer texture and depth to a landscape and can help to define different areas of a property while creating a cohesive overall look.
Finally, many Virginia landscape designs incorporate outdoor living spaces such as decks, pergolas, and outdoor kitchens.
These elements allow homeowners to get the most out of their properties by creating comfortable, functional areas for entertaining, resting, and spending time with family and friends.
What are the top considerations for Virginia landscapes?
Climate: Virginia's climate can vary significantly from one region to another, with coastal areas experiencing different weather patterns than mountainous regions.
When designing your landscape, it is critical to select plants and materials that are appropriate for the climate in your area.
If you live near the shore, for example, you may need to choose plants that can withstand salt spray and heavy winds.
Topography: Virginia's rolling hills and valleys give both obstacles and opportunities for landscape designers. When working with uneven terrain, consider factors such as drainage, erosion control, and soil stability.
To build a solid and functional landscape, you may need to integrate retaining walls, terracing, or other elements.

Soil Type: Virginia's soils vary in type, fertility, and drainage, ranging from sandy loams to heavy clays.
It is essential to have your soil tested before planting anything in your landscaping to assess its nutrient content and pH level.
This can help you select plants that will grow in your soil type, as well as in making decisions about fertilization and soil additives.
Native Plants: Virginia is home to a varied assortment of native flora, including mountain laurels and azaleas, as well as Virginia bluebells and black-eyed Susans.
Native plants in your landscaping can help support local ecosystems and wildlife while also lowering upkeep and water usage.
Consider plants that are well-adapted to the local climate and soil conditions when selecting them.
Have Your Yard Designed By A Pro in Virginia For Under $300!
Over 50,000 Homeowners Have Used ShrubHub to Design their Dream Yard
Design My Yard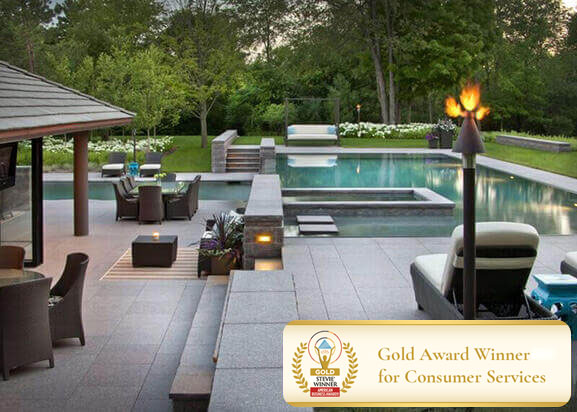 2022 Completed Project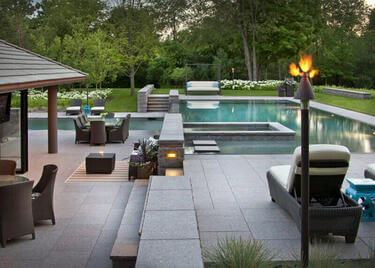 2022 Completed Project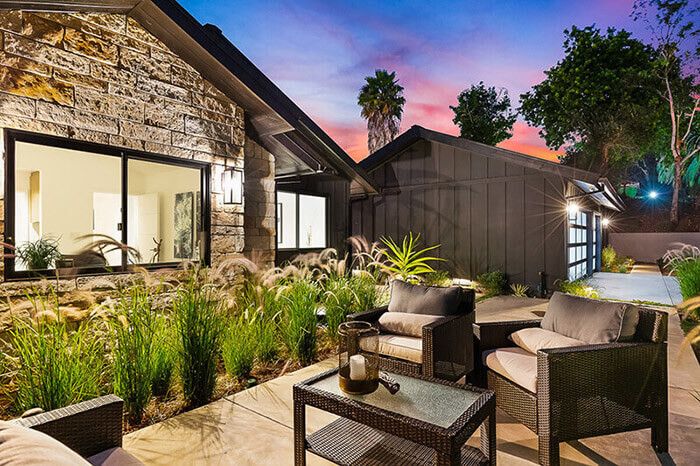 News Wire: ShrubHub Is The #1 Rated Yard Design Service in Virginia
Stop Stressing About an Unfinished or Ugly Yard

Host Confidently With The Most Beautiful Yard In Town

Come Home To Your Dream Space Every Day

For A Limited Time Only: $997 Just $297 (Save 70%)
See Our 3D Landscape Design Packages:
Front Yard Package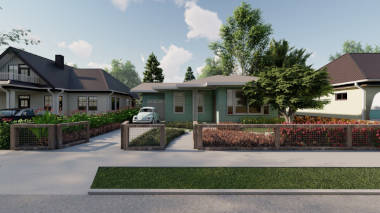 Back Yard Package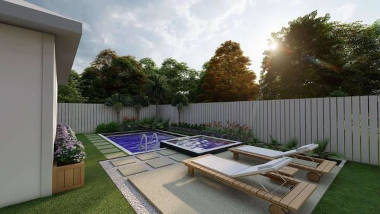 Front & Backyard Package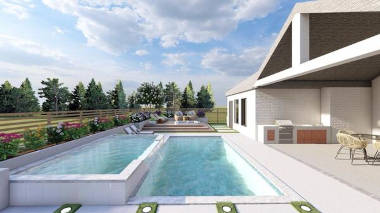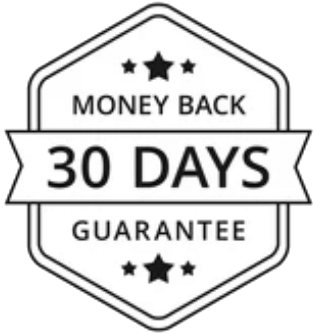 We're so confident in our 3D design service we're offering all of our customers a 30-Day-Guarantee.
ShrubHub in the News
"ShrubHub can design any yard in any style."

"Their innovative design service is changing the way homeowners build their yards."

"ShrubHub is fast, affordable, and perfect for any home improvement project."

Don't Waste Thousands on Outdated Landscaping Services
ShrubHub Can Start Building Your Yard for Under $300
Custom designs from "local professionals" can cost you upwards of $1,000 to $3,000
Our expert designers have years of experience building dream yards. Tired of coming home to dried out grass or a warped deck? Our designers can help you fix that AND increase your home value by up to 23%.
Our team is a network of the best landscape designers in the industry, working from home so we have no overhead. Meaning, all of our savings gets passed on to the customer.
Our Weekly Blog
Here are some pro tips, recommendations, and budget-friendly ideas on landscaping, complete yard renovations, and garden maintenance from our talented group of design experts.
Designers Are In High Demand
Reserve Yours Now!
1
Where Should We Send Your Design?
2
Get Your Personal Designer