Landscape Design by Shrubhub in Hawaii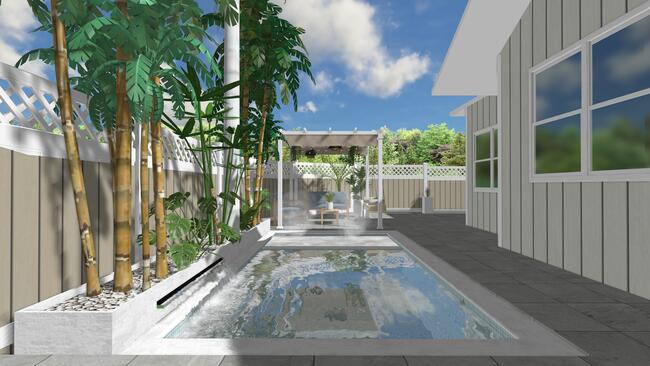 It's official: you can't beat Hawaii when it comes to mesmerizing beauty and breathtaking scenery. Its pristine beaches magnificently display mind-blowing colors: from white and red to even green, pink, and black sand! In Hawaii, there's always a sight to behold for every visitor.
Design & Build
Hawaii's landscaping style is both unique and breathtaking. Both front and back yards are typically filled with lush greenery, vibrant flowers, and serene water features. The front yards tend to feature a well-manicured lawn and exotic plants like plumeria and hibiscus while backyards are usually designed for relaxation and entertainment with a lanai, pool, or lava rock fire pit.
Design My Yard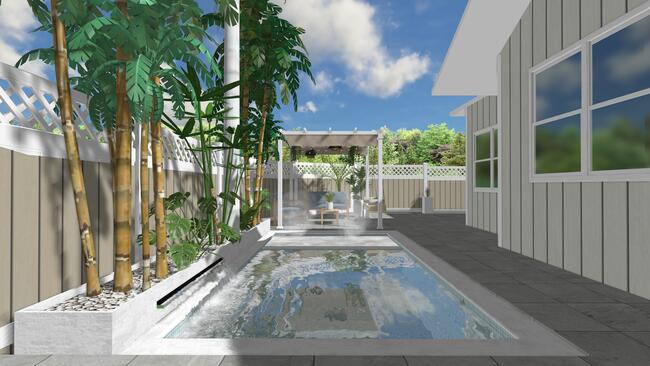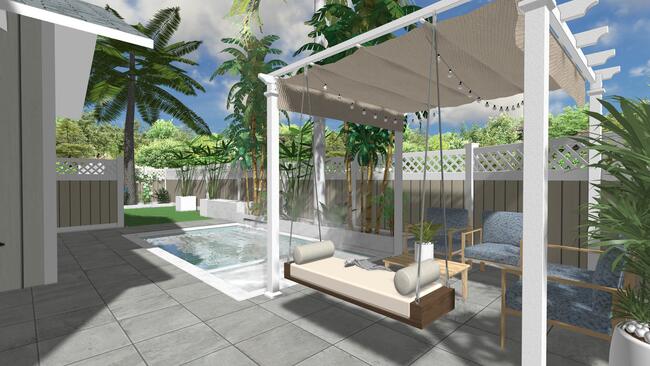 Hawaii Landscape Design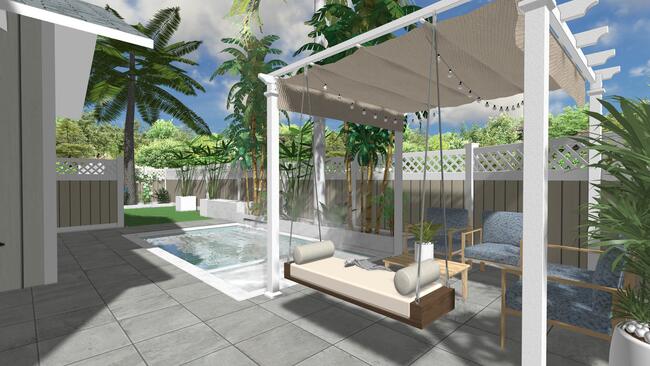 Climate & Planting
Hawaii is the land of delicious tropical plants. Its climate is ideal for growing a variety of exotic fruits, with warm temperatures and abundant rainfall. The volcanic soil provides rich nutrients, and the year-round growing season allows for a diverse range of crops.
Design & Build
Start your renovation from the comfort of your own home with a marvelous all-online process provided by industry experts. Our team of talented design specialists will help you completely revamp your outdoor space!
FAQ's
What design elements are common in Hawaii landscapes?
Hawaii is a tropical paradise in the North Pacific Ocean. With its stunning beaches and colorful foliage, it captivates the hearts of both its visitors and natives alike.
That unrivaled beauty is well imprinted in the Hawaiian landscape designs where incorporating elements of nature is almost a sacred tradition to the residents of the island.
With ShrubHub's Hawaii landscaping services, you can add some tropical flair to your backyard with lively native plants, majestic water features, and vibrant lava rock walls, pavers, and accents.
What are the most popular landscaping materials for Hawaii landscapes?
Being a tropical paradise has its own set of perks as well as drawbacks. Hawaii is notorious for its temperamental, unpredictable weather, which might shower you with sunshine one day and flood your yard the next.
Taking this erosive weather into consideration is a must when choosing the right materials for your yard design, especially if you want your yard to keep its aesthetics for years.
As a result, materials that retain water, limit erosion, and prevent deterioration are favored in Hawaiian settings. Pea gravel, smooth river pebbles, cinders, decorative lava rocks, and concrete paving stones are some of these materials.
What are some popular native plant choices for the Hawaiian landscape?
Hawaii is home to a plethora of unique indigenous trees and flowering shrubs that, with their eye-catching colors and interesting shapes, add to the attractiveness of these exotic islands.
Many have adapted particularly well to soil and climate conditions, becoming exceptionally resistant to erosion, paucity of fresh water, and excessive heat. A prime example of this is the 'äkia plant that is used as a groundcover in many Hawaiian gardens.
Some of our favorite landscaping plants for a Hawaiian yard include 'ilima papa, chaste tree, Hina Hina, nehe, 'ihi, and Hawaiian white hibiscus.
What should Hawaii landscapes prioritize?
With the primary source of fresh water being groundwater, water conservation is our top priority for Hawaii landscapes.
Keeping this in mind allows us to make crucial decisions regarding many aspects of our design process, including the type of plants to use and the water features to add.
Landscaping should be sustainable, so it doesn't drain natural resources or cause pollution. For this reason, our second concern is to create a generally low-maintenance landscape that matches the hot and dry climate of Hawaii.
Should I incorporate Hawaii-native plants into my landscape?
It's a great idea to incorporate Hawaii-native plants into your landscape for your future landscape projects. Native plants are well adapted to the climate and soil conditions in your area, so they're more likely to thrive than non-natives.
They also have an advantage over other plants when it comes to attracting wildlife because they provide food and shelter that helps maintain and support local animal populations.
If you're interested in gardening sustainably, using native species is essential--they require less water than other varieties do, which means less maintenance overall!
What is the best fertilizer for my tree or shrub in Hawaii?
The best fertilizer for your tree or shrub in Hawaii depends on the type of plant you have. Some trees and shrubs are more drought-tolerant than others, so they may need less water and fertilizer.
If you're unsure which fertilizer, ask a professional landscaper or reach out to us! We'll be able to tell you what kind of fertilizer works best with the type of plant that's growing on your property.
How often should I water my trees and shrubs in Hawaii?
It depends on the type of tree or shrub you have. Some trees and shrubs can go months without water, while others will die if they don't get enough.
Hawaii has a dry climate, so it's important to know how often you should be watering your plants to keep them healthy and thriving.
The best way to determine if your plant needs watering is by looking at its leaves: if they're drooping or wilted, then it probably needs some water! If they look healthy and shiny though, then there are likely no issues at all.
What are the best mulches to use in Hawaii?
You can use a variety of mulches in Hawaii, but it's important to choose the right one for your environment. Here are some options:
Compost - This is an excellent choice because it's organic, decomposes quickly, and provides nutrients for plants as it breaks down.

Peat Moss - This is another organic material that helps retain moisture in the soil while providing nutrients for plants over time.

Wood Chips or Chipped Bark - These materials have good drainage properties and will hold enough moisture to maintain your plants, so they're perfect for Hawaii's climate.
What is xeriscaping and does my Hawaiian garden need that?
Xeriscaping is the practice of landscaping with plants that are adapted to arid environments. It's also known as water-wise landscaping or drainage-efficient landscaping.
Since water is a common concern for Hawaiian landscapes, xeriscaping can be the perfect way to reduce your water bills, make your garden more sustainable and decrease your landscape maintenance time.
How soon should I begin my landscaping project?
The optimal time to begin your landscaping project is as soon as possible after you buy a home. While this may not be the most convenient time for you, it's much more cost-efficient than waiting and allowing your yard to deteriorate further.
Landscape improvements can be done at any time of year, but spring and summer are often considered ideal because they provide the perfect weather conditions for planting new trees and shrubs.
Have Your Yard Designed By A Pro in Hawaii For Under $300!
Over 50,000 Homeowners Have Used ShrubHub to Design their Dream Yard
Design My Yard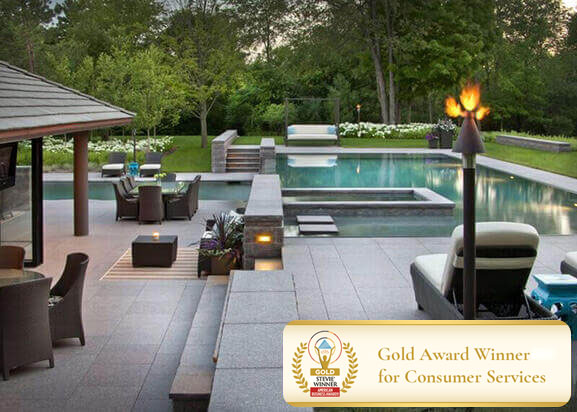 2022 Completed Project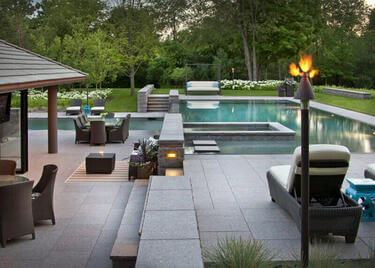 2022 Completed Project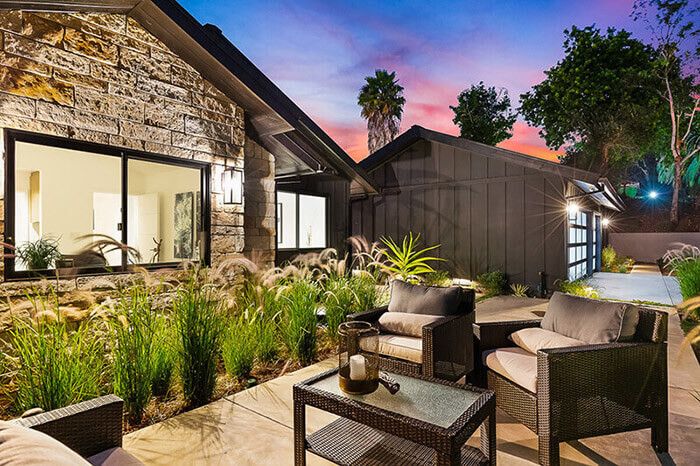 News Wire: ShrubHub Is The #1 Rated Yard Design Service in Hawaii
Stop Stressing About an Unfinished or Ugly Yard

Host Confidently With The Most Beautiful Yard In Town

Come Home To Your Dream Space Every Day

For A Limited Time Only: $997 Just $297 (Save 70%)
See Our 3D Landscape Design Packages:
Front Yard Package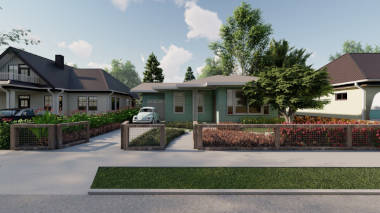 Back Yard Package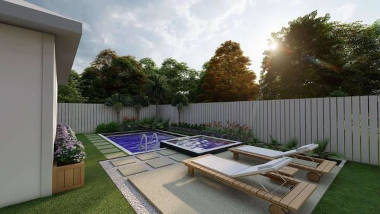 Front & Backyard Package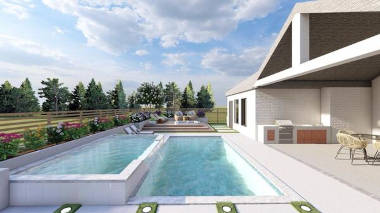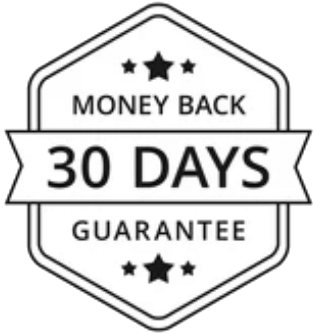 We're so confident in our 3D design service we're offering all of our customers a 30-Day-Guarantee.
ShrubHub in the News
"ShrubHub can design any yard in any style."

"Their innovative design service is changing the way homeowners build their yards."

"ShrubHub is fast, affordable, and perfect for any home improvement project."

Don't Waste Thousands on Outdated Landscaping Services
ShrubHub Can Start Building Your Yard for Under $300
Custom designs from "local professionals" can cost you upwards of $1,000 to $3,000
Our expert designers have years of experience building dream yards. Tired of coming home to dried out grass or a warped deck? Our designers can help you fix that AND increase your home value by up to 23%.
Our team is a network of the best landscape designers in the industry, working from home so we have no overhead. Meaning, all of our savings gets passed on to the customer.
Our Weekly Blog
Here are some pro tips, recommendations, and budget-friendly ideas on landscaping, complete yard renovations, and garden maintenance from our talented group of design experts.
Designers Are In High Demand
Reserve Yours Now!
1
Where Should We Send Your Design?
2
Get Your Personal Designer