Landscape Design by Shrubhub in Utah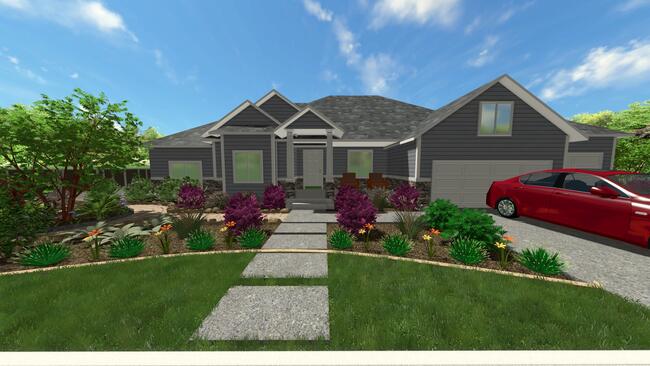 No matter if you are a nature-lover, mountain biker, adventurer, or just in search of an exhilarating experience, Utah is the right place! With a mesmerizing desert landscape, Utah is home to otherworldly rock formations, red sandstones, slot canyons, and the longest natural arch in the world!
Design & Build
From native plants to natural rock formations and water features, Utah's landscaping design style strives to create a seamless combination of man-made and natural components.
Design My Yard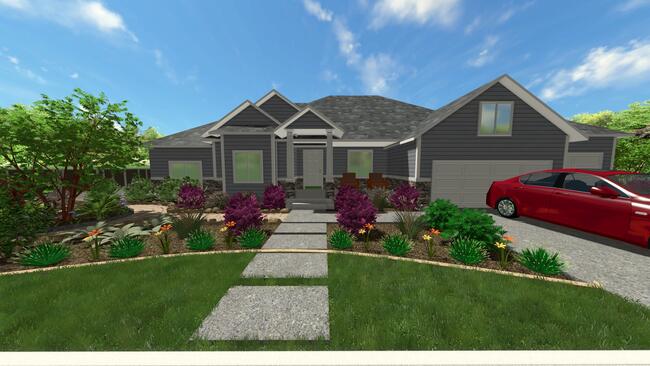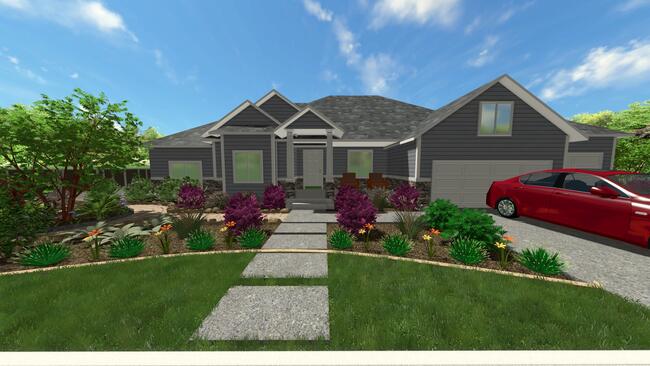 Utah Landscape Design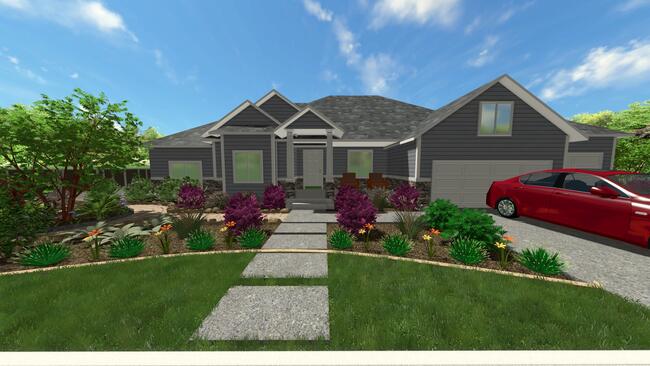 Climate & Planting
Utah experiences scorching summers and chilly winters. Low to moderate amounts of rain occur in the state, with the most of it falling as snow. Crop growth is difficult since the soil is typically alkaline and infertile. However, with the right irrigation, some crops may flourish.
Design & Build
Start your renovation from the comfort of your own home with a marvelous all-online process provided by industry experts. Our team of talented design specialists will help you completely revamp your outdoor space!
FAQ's
What are some common landscape plants used in Utah?
The Rocky Mountain juniper is a widespread evergreen tree found in Utah's high desert regions. This drought-tolerant tree lends a natural appeal to any landscape design with its gorgeous blue-grey foliage.
Similarly, the Quaking Aspen is a favorite choice for Utah landscape design, particularly in hilly areas. This deciduous tree has unusual white bark that gives a one-of-a-kind touch to the landscape, and its golden autumn leaves produce a lovely display in October.
The Sego Lily, Utah's state flower, is a lovely perennial that can be found throughout the state. The delicate white petals and bright yellow center make it a lovely complement to any landscaping scheme.
Another popular perennial is the Firecracker Penstemon, which blooms with brilliant red flowers in the summer, bringing a splash of color to the landscape.
The Agave Americana is a popular succulent that can tolerate Utah's dry climate and adds a unique touch. This plant has huge, fleshy leaves that hold water, making it low care and ideal for desert-themed landscaping.
Can I create a vegetable garden in my Utah landscape design?
Because Utah's climate is ideal for growing a wide variety of vegetables, you can create a thriving garden that will provide you with a bounty of delicious, homegrown produce with some careful planning and preparation.
The location is one of the first things to consider while designing your vegetable garden. Choose a location that gets lots of sunlight throughout the day, ideally at least six hours of direct sunlight.
Also, make sure the location has good soil drainage, as vegetables do not grow well in waterlogged soil. If you're unsure about the condition of your soil, have it tested to see if any amendments are required?
Next, think about what kinds of vegetables you want to grow. Utah's environment is ideal for both cool-season crops like lettuce, spinach, and peas and warm-season crops like tomatoes, peppers, and squash. Select varieties that are suitable for your climate and that you and your family will enjoy eating.
How do I make sustainable choices in my Utah landscape design?
Choose native plants: Because Utah has a distinct climate and ecology, it is critical to select plants that are indigenous to the area. Native plants are climate-adapted, use less water, and are less susceptible to pests and illnesses.
Use drip irrigation: Traditional sprinkler systems waste a lot of water, especially in the hot Utah summers. Drip irrigation systems use less water and transport it straight to the roots of the plants, decreasing evaporation and ensuring the plants get enough water.
Incorporate sustainable materials: When choosing hardscaping materials like pavers, consider using recycled plastic, reclaimed wood, or natural stone.
Make a rainwater harvesting system: Because Utah is prone to droughts, it is critical to preserve water whenever feasible.
Installing a rainwater harvesting system will help you collect and reuse rainfall to irrigate your plants while also lowering your water cost.
Compost: Composting is an excellent technique to reduce waste while also producing a nutrient-rich soil supplement for your plants.
Although Utah's dry climate makes composting more difficult, with the right techniques, you can turn your kitchen and yard waste into valuable compost.
What are some factors to be considered when designing a landscape in Utah?
The arid climate of Utah is an important factor to consider while planning a landscape. Because of the low annual precipitation and high temperatures, it is important to select plants that can resist these conditions.
Drought-resistant plants such as sagebrush, juniper, and yucca are common in Utah settings. Incorporating hardscaping elements such as stone pathways and retaining walls can also help conserve water while creating a visually appealing design.
Another essential factor to consider is the state's topography. The geography in the region varies widely, from high mountain slopes to flat plains.
Understanding the site's topography is critical for choosing the appropriate location for amenities like patios, walkways, and outdoor living spaces.
When designing a landscape in Utah, it is also critical to consider the local wildlife. The state's flora and wildlife are diversified, including deer, elk, and coyotes.
Native plants and natural features such as water features and bird feeders can help to create a welcome habitat for local wildlife while also improving the overall appearance.
How can I conserve water in my Utah landscape design?
One way to conserve water is to group plants with similar water needs together. This technique, known as hydrozoning, allows you to water different parts of your landscape based on their individual water needs.
You can avoid overwatering other plants that do not require as much water by grouping plants with high water needs together.
Mulching is another excellent water conservation practice that can help in the retention of soil moisture and the reduction of water evaporation.
Organic mulches, such as wood chips or bark, can help keep the soil cool, limit weed growth, and add organic matter to the soil.
In addition to these practices, water-saving irrigation devices such as drip irrigation or micro-sprinklers, which distribute water directly to the plant's root zone, are crucial.
This lowers the amount of water wasted due to runoff, evaporation, or overspray.
Do I need a permit for landscape design projects in Utah?
Landscape design project restrictions in Utah are different based on the city or county in which you live. Salt Lake City, for example, has specific laws surrounding water features, whereas St. George has regulations addressing tree pruning and removal.
Smaller landscape design projects, such as planting flowers, trees, or shrubs, or constructing a small garden or outdoor seating area, generally do not require a permit. However, if your project involves major construction or changes to the landscape of your property, such as installing a large water feature or constructing a retaining wall, you are most likely to need a permit.
Have Your Yard Designed By A Pro in Utah For Under $300!
Over 50,000 Homeowners Have Used ShrubHub to Design their Dream Yard
Design My Yard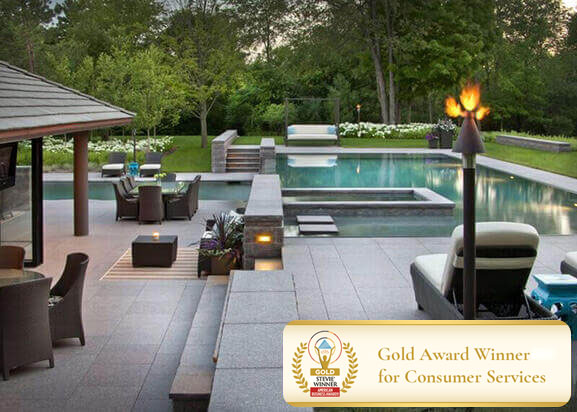 2022 Completed Project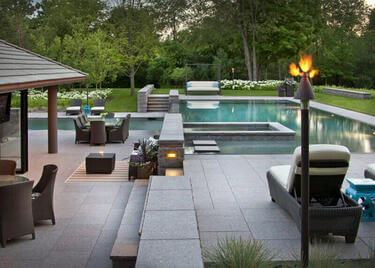 2022 Completed Project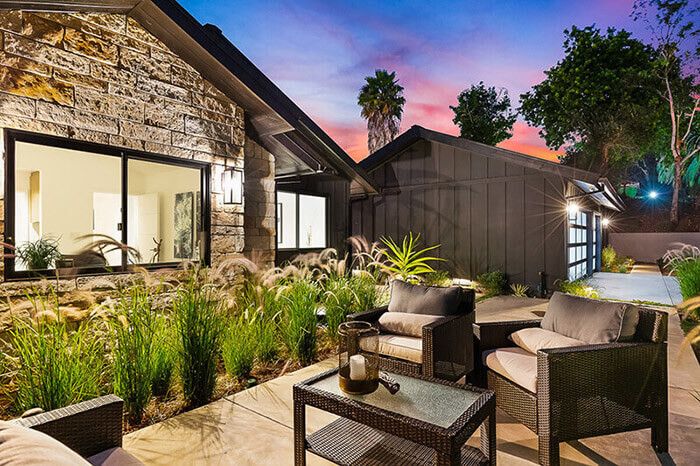 News Wire: ShrubHub Is The #1 Rated Yard Design Service in Utah
Stop Stressing About an Unfinished or Ugly Yard

Host Confidently With The Most Beautiful Yard In Town

Come Home To Your Dream Space Every Day

For A Limited Time Only: $997 Just $297 (Save 70%)
See Our 3D Landscape Design Packages:
Front Yard Package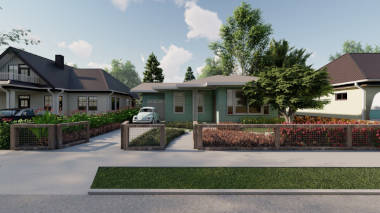 Back Yard Package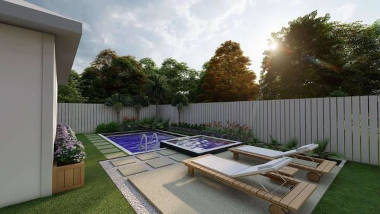 Front & Backyard Package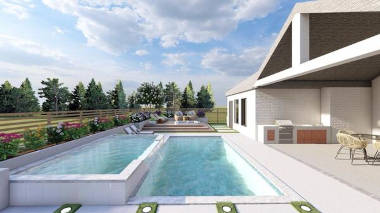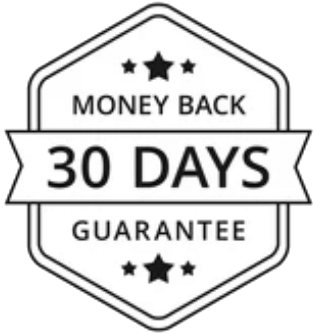 We're so confident in our 3D design service we're offering all of our customers a 30-Day-Guarantee.
ShrubHub in the News
"ShrubHub can design any yard in any style."

"Their innovative design service is changing the way homeowners build their yards."

"ShrubHub is fast, affordable, and perfect for any home improvement project."

Don't Waste Thousands on Outdated Landscaping Services
ShrubHub Can Start Building Your Yard for Under $300
Custom designs from "local professionals" can cost you upwards of $1,000 to $3,000
Our expert designers have years of experience building dream yards. Tired of coming home to dried out grass or a warped deck? Our designers can help you fix that AND increase your home value by up to 23%.
Our team is a network of the best landscape designers in the industry, working from home so we have no overhead. Meaning, all of our savings gets passed on to the customer.
Our Weekly Blog
Here are some pro tips, recommendations, and budget-friendly ideas on landscaping, complete yard renovations, and garden maintenance from our talented group of design experts.
Designers Are In High Demand
Reserve Yours Now!
1
Where Should We Send Your Design?
2
Get Your Personal Designer