Landscape Design by Shrubhub in Washington
In Washington, each of nature's creations is a separate work of art on display. Thanks to its diverse climate and astounding geography, Washington proudly holds an active volcano, glaciers, towering peaks, lush greenery, temperate rainforests, and alpine meadows.
Design & Build
With their mild, wet climate, the state's coastal regions are known for their lush, verdant gardens filled with ferns, mosses, and other shade-loving plants. The eastern region of the state, on the other hand, with its drier, hotter environment, frequently displays xeriscaping, with low-water, desert-adapted plants. Many urban and suburban regions in Washington exhibit contemporary landscaping styles with clean lines, minimalist features, and a focus on sustainable practices.
Design My Yard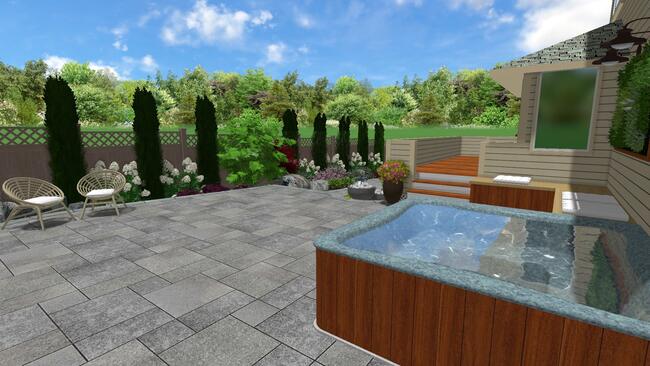 Washington Landscape Design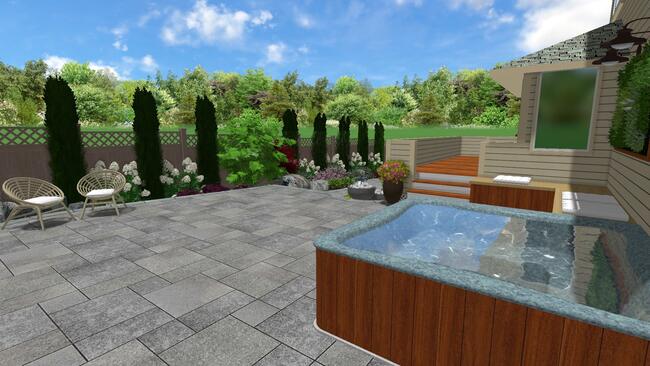 Climate & Planting
The climate of Washington varies, with a Mediterranean climate in the west and a semi-arid continental climate in the east. The state receives modest rainfall during the winter. The soil is rich in organic matter, which makes it appropriate for a wide range of crops such as potatoes, and wheat.
Design & Build
Start your renovation from the comfort of your own home with a marvelous all-online process provided by industry experts. Our team of talented design specialists will help you completely revamp your outdoor space!
FAQ's
What are some popular Washington landscaping design ideas?
One of the greatest advantages of living in the Pacific Northwest is that homeowners are only limited by their imagination!
If you are looking for ways to fashion a Washington retreat where you can unwind and leave your daily struggles behind, build a stone patio equipped with a cozy seating area. To make it aesthetically pleasing, throw in a pop of color with some cushions, and then breathe life into the space by growing some vivid blooms in window boxes or container gardens.
Want to add a focal point that never fails to steal your visitors' attention the moment they step into your outdoor space? Build a hot tub in your Washington backyard to give your space a unique character.
What if you put into practice a design idea that doubles as a fun-packed destination for all your visitors? A fire pit with a built-in seating area it is! To give this entertainment spot a touch of romance, grow some colorful native plants in the background.
What are some common mistakes to avoid when designing outdoor spaces in Washington?
One of the most dreadful mistakes homeowners repeat is paying no heed to Washington's unique climate. With a humid subtropical climate, Washington is known for its plenty of rainfall and cool temperatures. If you didn't grow plants that seamlessly blend into their surrounding environment, your garden wouldn't thrive.
When embellishing your garden with your favorite plants, make sure not to get carried away with planting more than your outdoor space can accommodate. This might result in fierce competition for resources.
Plus, what if you successfully create your favorite outdoor retreat— only to dread the maintenance routine and let this haven turn into a lifeless piece of land? Daunting and time-consuming yet vital and inevitable, this task will decide whether or not you will maintain a healthy, attractive environment. Hence, we advise against skipping it.
What are the native flowers that I can incorporate into my Washington landscape design?
Take a closer look at Washington's natural marvels, and you will instantly fathom out that this state boasts some of the most charming native flowers. From its active volcanic peaks and lush rainforests to towering conifers, diverse wildlife, scenic trails, alpine meadows, and falls, Washington is home to breathtaking natural beauty.
When singling out the right native flower, listen intently to what your character, style, and vibe are saying. If you hear "romantic, showy, overpowering, and vibrant", don't hesitate to go for the red flowering currant. From pale pink to rose pink and deep red, this ornamental shrub shows off some of the most captivating blooms that can smoothly ooze appeal.
However, if you are hearing "bold, exotic, unique, and eye-catchy", you can't go wrong with trillium. Adorned with three petals and three sepals, this flower never fails to throw a spectacular floral display right in the heart of your backyard.
Access a wide variety of native flowers for your Washington garden by skimming through the following list:
Oregon Grape

Pacific Bleeding Heart

Nootka Rose

Yarrow

Evergreen Huckleberry

Wild Hyacinth

Common Camas

Oregon Sunshine

Red Baneberry

Wild Strawberry
What are some design tips for creating a low-maintenance garden in Washington?
Creating a low-maintenance garden that calls for minimal upkeep is a great way to revel in the beauty of your outdoor space without spending most of your free time caring for your garden.
For starters, grow some of the drought-tolerant plants that can seamlessly adapt to the state's local climate and soil conditions. To convert your garden into a drought-tolerant, easy-to-care-for verdant oasis, grow Oregon Grape. Accentuated with yellow flowers in spring followed by dark blue berries, this evergreen shrub is simply stunning to behold.
Another great option for your drought-tolerant garden in Washington is red bearberry. Boasting paddle-shaped, leathery leaves and exfoliating bark, this evergreen shrub brings heaps of charm to the scene through its pink or white blooms.
Aside from choosing the right plants, consider adding mulch around your plants to retain the soil moisture. And to minimize landscape maintenance like lawn care, mowing, and controlling weed growth, plant some ground covers such as blue nest spruce, bunchberry, creeping alpine willow, Chinese stonecrop, or crinkle-leaf creeper.
Where to find landscaping services in Washington?
From the comfort of your home in Washington and with just a click of a button, you can create a personalized 3D landscape design. Tailored to match your style, vision, personality, and budget, this design breathes life into your dream yard.
Unlike other Washington landscapers who charge $2500 per design, ShrubHub is an online landscaping business that offers a mind-blowing package for only $297. So, wherever you are in the USA, you can easily refurbish your yard without breaking the bank.
What native trees and shrubs to plant in my Washington backyard?
There's this great trick to make a design splash in your outdoor space: pacific rhododendron. Adorned with bell-shaped blooms that shine in shades of pink or purple, this shrub takes center stage in your garden and instantly steals everyone's attention. It's no surprise that Pacific rhododendron is the state's official flower.
If you are looking for a clever way to make a statement in your landscape design, go for Oregon's white oak tree. Commonly spotted in grasslands and woodlands, this deciduous large tree can effectively serve as a focal point, infusing an awe-inspiring style into your space.
Take a spin through the following Washington native trees for more inspiration:
Noble Fir

Scouler's Willow

Pacific Ninebark

Beaked Hazelnut

Pacific Wax Myrtle

Thimbleberry

Common Snowberry

Bitter Cherry

Arrowleaf Balsamroot

Rocky Mountain Maple
Have Your Yard Designed By A Pro in Washington For Under $300!
Over 50,000 Homeowners Have Used ShrubHub to Design their Dream Yard
Design My Yard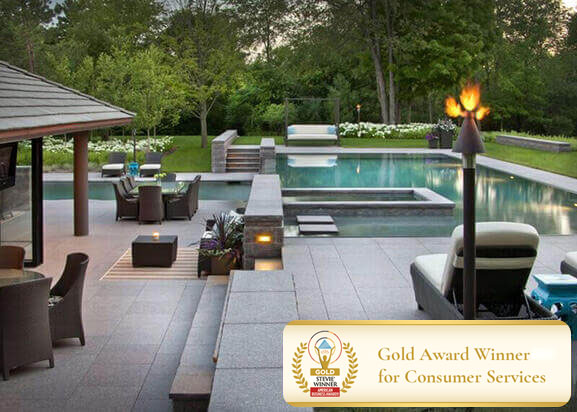 2022 Completed Project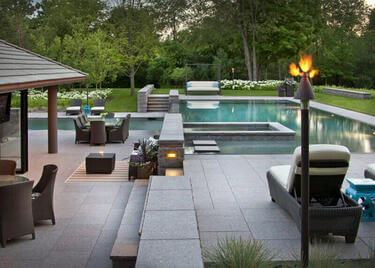 2022 Completed Project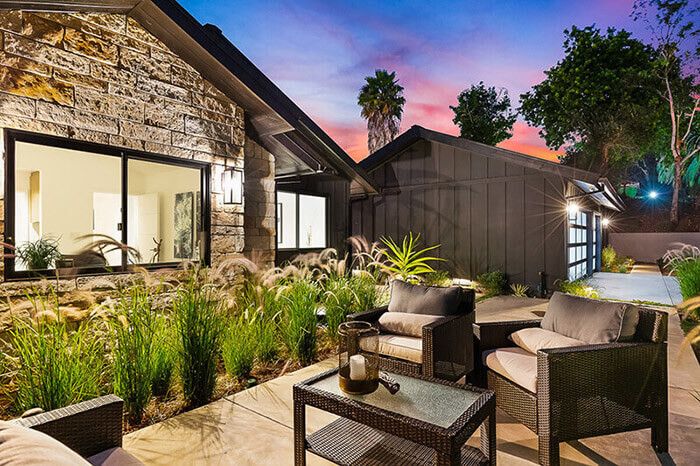 News Wire: ShrubHub Is The #1 Rated Yard Design Service in Washington
Stop Stressing About an Unfinished or Ugly Yard

Host Confidently With The Most Beautiful Yard In Town

Come Home To Your Dream Space Every Day

For A Limited Time Only: $997 Just $297 (Save 70%)
See Our 3D Landscape Design Packages:
Front Yard Package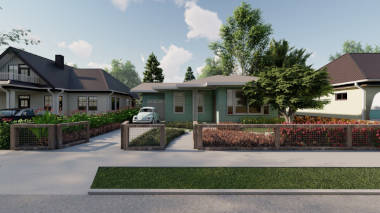 Back Yard Package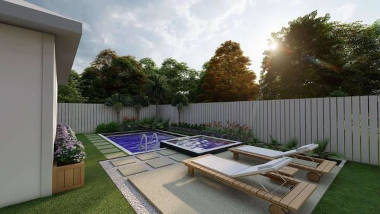 Front & Backyard Package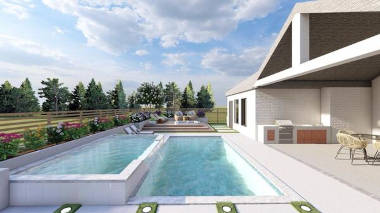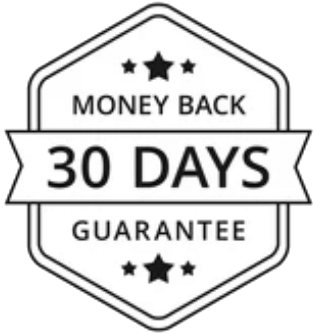 We're so confident in our 3D design service we're offering all of our customers a 30-Day-Guarantee.
ShrubHub in the News
"ShrubHub can design any yard in any style."

"Their innovative design service is changing the way homeowners build their yards."

"ShrubHub is fast, affordable, and perfect for any home improvement project."

Don't Waste Thousands on Outdated Landscaping Services
ShrubHub Can Start Building Your Yard for Under $300
Custom designs from "local professionals" can cost you upwards of $1,000 to $3,000
Our expert designers have years of experience building dream yards. Tired of coming home to dried out grass or a warped deck? Our designers can help you fix that AND increase your home value by up to 23%.
Our team is a network of the best landscape designers in the industry, working from home so we have no overhead. Meaning, all of our savings gets passed on to the customer.
Our Weekly Blog
Here are some pro tips, recommendations, and budget-friendly ideas on landscaping, complete yard renovations, and garden maintenance from our talented group of design experts.
Designers Are In High Demand
Reserve Yours Now!
1
Where Should We Send Your Design?
2
Get Your Personal Designer