Landscape Design by Shrubhub in Louisiana
While famous for its rich cultural heritage, Louisiana is also blessed with head-turning natural beauty. From its dense swamps and dazzling forests to its diverse wildlife, rolling hills, and coastal wetlands, Louisiana has some wow-worthy spectacular attractions!
Design & Build
Because of the hot and humid climate in Louisiana, many homeowners prefer low-maintenance plants like palms, ferns, and cypress trees that flourish in moist soil. Spanish moss is another popular element, wrapped around trees and garden ornaments to add a sense of Southern charm. Water elements like fountains and ponds are popular for generating a sense of calm and providing a reprieve from the heat.
Design My Yard
Louisiana Landscape Design
Climate & Planting
Louisiana's climate is humid subtropical, with hot, humid summers and moderate winters. Louisiana's wetlands are home to many unique plant species such as bald cypress, tupelo, and Spanish moss. For exotic plants lovers, Louisiana's rare species are a must-have in home gardens.
Design & Build
Start your renovation from the comfort of your own home with a marvelous all-online process provided by industry experts. Our team of talented design specialists will help you completely revamp your outdoor space!
FAQ's
What do I need to know about Louisiana landscapes?
Louisiana landscapes have a unique charm that sets them apart from other regions in the country. The state's subtropical climate and fertile soil make it an ideal place for a diverse range of plants to thrive, and the result is an explosion of color and texture. One thing to remember is that Louisiana landscapes require a different kind of care than other areas, so it's important to find a landscaping company specializing in this type of environment. Quality maintenance is key to keeping your landscape looking its best.
What do I need to consider when designing a Louisiana landscape?
Designing for a Louisiana landscape requires a deep understanding of the local environment. You'll need to take into account the climate, soil, and available sunlight when selecting plants and designing hardscapes. It's important to consider the unique challenges that come with this area, such as potential drainage issues during heavy rainfall. Additionally, incorporating shade structures into your design can be essential for making your outdoor space comfortable in the hot and humid Louisiana summers.
What kinds of plants are native to Louisiana? Should I use local plants in my Louisiana landscape?
Louisiana is home to a variety of beautiful native plants, such as magnolias, azaleas, and camellias. These plants are well-suited to the local climate and can provide year-round interest in your landscape. Using local plants in your design can also benefit the ecosystem by providing habitat and food for native wildlife. However, many non-native plants can also thrive in Louisiana, so it's important to work with a landscaping professional who can help you choose the right mix of plants for your site.
What landscaping styles work well in Louisiana?
Louisiana landscapes can be designed in a variety of styles, from formal and structured to natural and free-flowing. Many Louisiana homeowners prefer a lush, tropical look incorporating colorful flowering plants, bold foliage, and flowing water features. Hardscaping elements such as pavers, retaining walls, and patios can add structure and functionality to your outdoor space. Ultimately, the best landscaping style for your Louisiana property will depend on your personal taste, budget, and specific site conditions.
Which hardscaping materials should I include in my Louisiana landscape?
Choosing the right hardscaping materials for your Louisiana landscape is an important decision. You'll want to select materials that can stand up to the area's humid climate and frequent rain. Durable materials such as brick, stone, and concrete are popular choices for retaining walls, patios, and walkways. You might also consider incorporating water features like fountains or pools into your design to add an extra layer of visual interest and enjoyment.
When is the best time to get started on my landscape project?
The best time to start your Louisiana landscape project is typically in the fall or winter, once the hottest months of the year have passed. This will give your plants time to establish their root systems before the first frost sets in. However, if you're working with a professional landscaping company, they can help you create a plan that will work for your specific timeline and needs. Just be sure to contact them early to ensure they have availability and time to properly prepare for your project.
Have Your Yard Designed By A Pro in Louisiana For Under $300!
Over 50,000 Homeowners Have Used ShrubHub to Design their Dream Yard
Design My Yard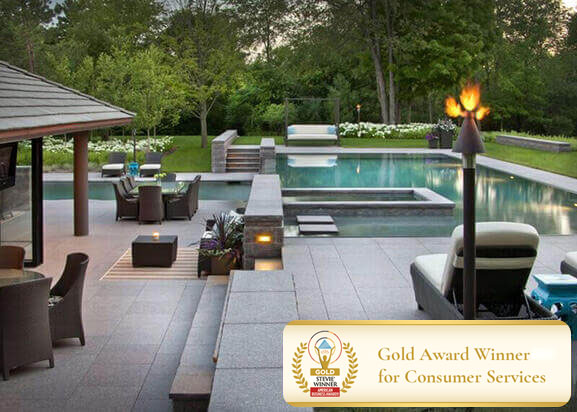 2022 Completed Project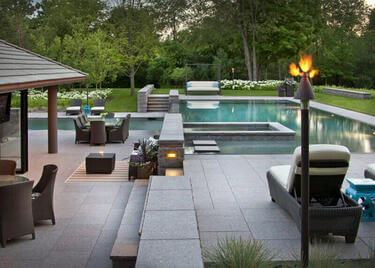 2022 Completed Project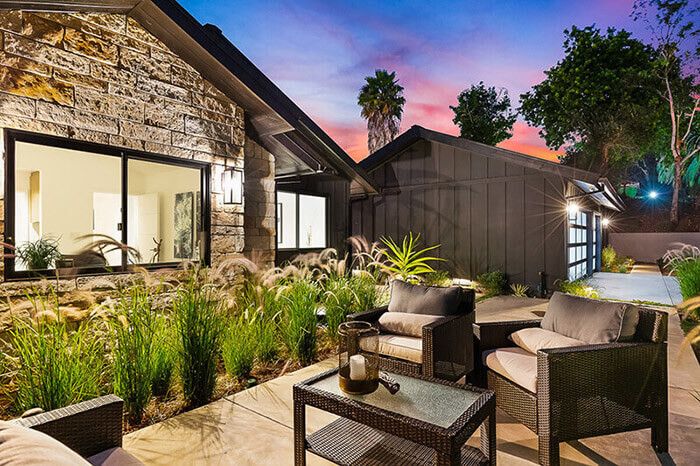 News Wire: ShrubHub Is The #1 Rated Yard Design Service in Louisiana
Stop Stressing About an Unfinished or Ugly Yard

Host Confidently With The Most Beautiful Yard In Town

Come Home To Your Dream Space Every Day

For A Limited Time Only: $997 Just $297 (Save 70%)
See Our 3D Landscape Design Packages:
Front Yard Package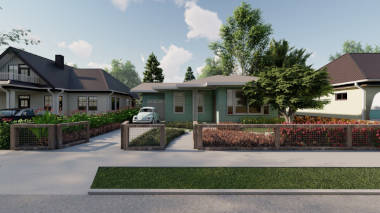 Back Yard Package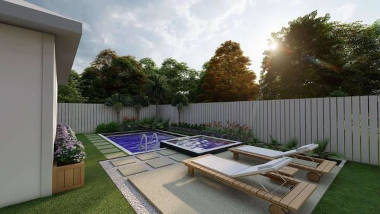 Front & Backyard Package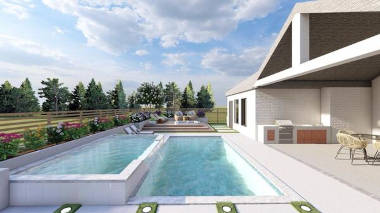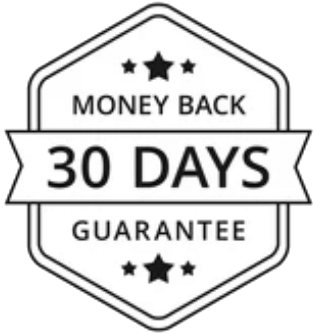 We're so confident in our 3D design service we're offering all of our customers a 30-Day-Guarantee.
ShrubHub in the News
"ShrubHub can design any yard in any style."

"Their innovative design service is changing the way homeowners build their yards."

"ShrubHub is fast, affordable, and perfect for any home improvement project."

Don't Waste Thousands on Outdated Landscaping Services
ShrubHub Can Start Building Your Yard for Under $300
Custom designs from "local professionals" can cost you upwards of $1,000 to $3,000
Our expert designers have years of experience building dream yards. Tired of coming home to dried out grass or a warped deck? Our designers can help you fix that AND increase your home value by up to 23%.
Our team is a network of the best landscape designers in the industry, working from home so we have no overhead. Meaning, all of our savings gets passed on to the customer.
Our Weekly Blog
Here are some pro tips, recommendations, and budget-friendly ideas on landscaping, complete yard renovations, and garden maintenance from our talented group of design experts.
Designers Are In High Demand
Reserve Yours Now!
1
Where Should We Send Your Design?
2
Get Your Personal Designer