Landscape Design by Shrubhub in Georgia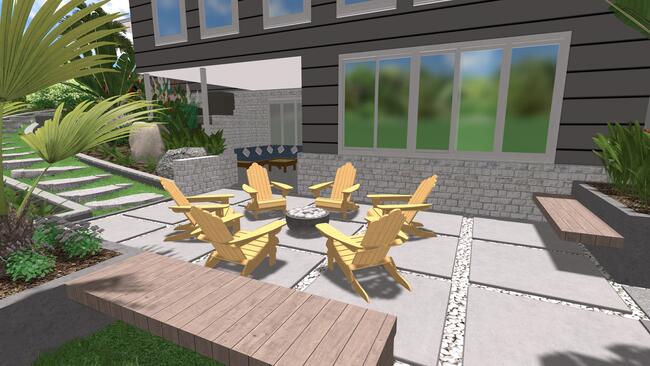 Thanks to its humid subtropical climate, year-round warm weather and its red-clay soil, Georgia's agriculture is its oldest industry. And famous for its full-of-flavor and perfect-looking peaches, the state of Georgia is widely known as "The Peach State".
Design & Build
Landscapers can experiment with a wide range of plants, trees, and flowers because of Georgia's diversified geography, which ranges from rolling hills in the north to coastal plains in the south. The warm temperature of Georgia allows for year-round planting and outdoor activities. The state is known for its beautiful magnolias, azaleas, and dogwoods, which can be found in many local gardens and parks. Georgian landscaping also often includes hardscaping components such as fountains, walkways, and statues, which offer a sense of elegance to any outdoor setting.
Design My Yard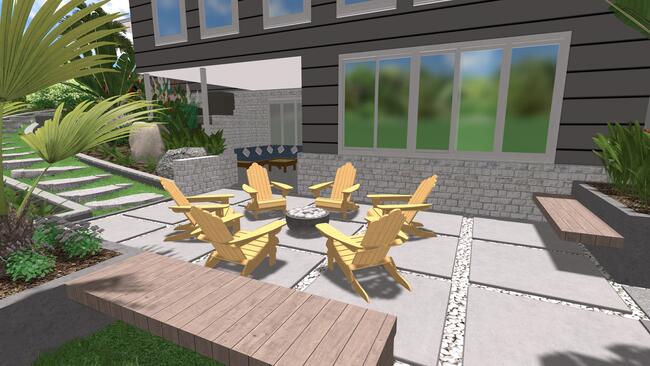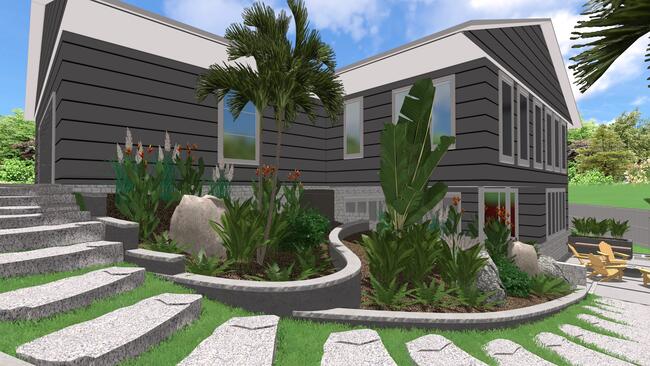 Georgia Landscape Design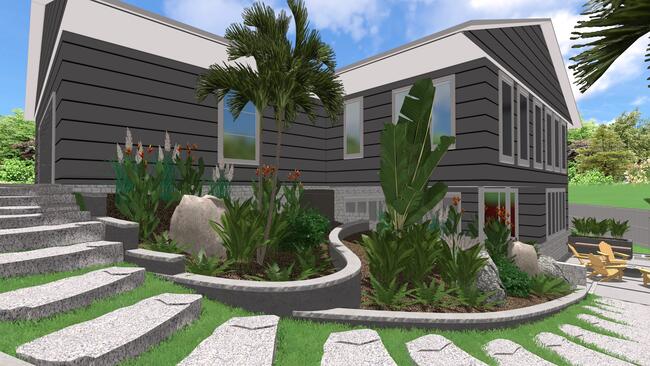 Climate & Planting
From the red clay hills of the north to the sandy soils of the coast, Georgia has it all. With a long growing season, the state produces everything from juicy peaches and pecans to tender greens and savory peanuts. With ShrubHub, you can turn your Georgia home into a cozy and welcoming oasis.
Design & Build
Start your renovation from the comfort of your own home with a marvelous all-online process provided by industry experts. Our team of talented design specialists will help you completely revamp your outdoor space!
FAQ's
What design elements are common in Georgia landscapes?
Georgia, the home of peaches and southern hospitality, has breathtaking scenery, a diverse landscape, and intriguing adventures. With 12 different climate zones, Georgia's landscape is widely diverse.
The most common landscaping elements in Georgia are trees, shrubs, and flowers. These can be used to create privacy or block out unwanted views, while still allowing you to see through them.
Natural stones such as granite can also be used as an accent piece around patios or walkways.
What are the most popular yard design styles among Georgia homeowners?
The most popular landscaping styles among Georgia homeowners are naturalistic, formal, and traditional. The modern style is also very popular as well as cottage-style residential landscapes which feature smaller scale plants and structures that resemble those found in rural areas.
The naturalistic garden uses native plants that grow naturally in your area. The look is more organic than other types of gardens because it relies on Mother Nature for its design elements instead of human intervention or manufactured materials.
What plants grow well in Georgia's planting zone?
Georgia has a diverse climate, so you can find plants that grow well in many different regions of the state. Some of these include:
Azalea

American beautyberry

Oakleaf hydrangea

Crossvine

Coneflower
Is it possible to plant some exotic plants in Georgia?
Yes, it is possible to plant some exotic plants in Georgia, but they will need to be watered more frequently.
Some exotic plants can make your yard unique and add beautiful color, but they require a lot of work to maintain.
Exotic plants are very attractive and may attract bugs or other pests that could harm your existing landscaping.
Some of them can also grow very large, so make sure you have enough space for them before adding one to your garden or lawn!
Is xeriscaping popular in Georgia?
Xeriscaping is a popular choice in Georgia. It's a type of landscaping that uses drought-resistant plants and other materials, which can save water and money while also helping the environment.
How often do I need to water my lawn in Georgia?
The best way to determine how often you need to water is by checking the soil. If it's dry and your grass has started turning brown, then it's time.
If you want to be precise about how much water your lawn needs, consider these factors:
The type of grass (and any fertilizers or other treatments) that are used on your property

The amount of sunlight that reaches each area of the yard at different times during the day or year (for example, shady areas may require more watering)

How fast the grass grows in different seasons (for example, spring growth tends to be faster than fall growth).
What is the best way to maintain my lawn in Georgia?
Mow your lawn every week to two weeks, depending on how fast it grows. If you have a lot of weeds, use a weed-whacker to get rid of them before they can take over your yard.
Weeds can be a pain to kill and remove from the ground; however, there are many different ways to do so. There's also an option called mulching where you put leaves or grass clippings back onto the soil!
Make sure you water regularly throughout the year--even during winter--to keep everything growing healthy and strong!
You might even want to invest in an automatic watering system if you're going away for long periods at once because this will ensure everything stays healthy even while being cared for by someone else (or not).
What should I use to fertilize a new yard in Georgia?
You should use a granular fertilizer. A granular fertilizer comes in the form of small particles that you spread over your lawn or garden.
This type of fertilizer is easy to apply and will dissolve slowly into the soil, providing nutrients throughout the growing season.
Granular fertilizers have many different ingredients, but there are two main categories: slow-release and rapid-release.
Slow-release fertilizers release nutrients over time so they aren't lost through evaporation or leaching (when water washes away nutrients).
They're ideal for new plantings because they allow plants time to establish themselves before needing more food--but once established, those same plants can benefit from rapid-release formulas as well!
How much does it cost to landscape my yard in Georgia?
The price of landscaping your yard depends on several factors, including:
Size of the yard. The larger the space you want to landscape, the more it will cost.

The complexity of the design. If your idea for a backyard includes something out of the ordinary like an artificial lake or putting green, be prepared to pay extra for those features.

Materials used in construction (such as rocks). You may be able to save some money by purchasing materials yourself rather than hiring professionals who charge by the hour or job site visit fee (which can add up quickly). But if you don't know what type and amount are needed for each project area then this might not be wise.
Why should I hire a landscaper in Georgia?
You can save money. You don't have to do the work yourself.
Additionally, the results will be better than if you did it yourself because a professional will know what they're doing and how to get the best results with their equipment, materials, and techniques.
Landscapers can provide a variety of services like planting trees or shrubs, laying sod, installing drainage systems, and building decks or patios (outdoor living spaces). They also offer designs for your yard that will look great with whatever house you have!
How soon should I begin my landscaping project?
The optimal time to begin your landscaping project is as soon as possible after you buy a home. While this may not be the most convenient time for you, it's much more cost-efficient than waiting and allowing your yard to deteriorate further.
Landscape improvements can be done at any time of year, but spring and summer are often considered ideal because they provide the perfect weather conditions for planting new trees and shrubs.
Have Your Yard Designed By A Pro in Georgia For Under $300!
Over 50,000 Homeowners Have Used ShrubHub to Design their Dream Yard
Design My Yard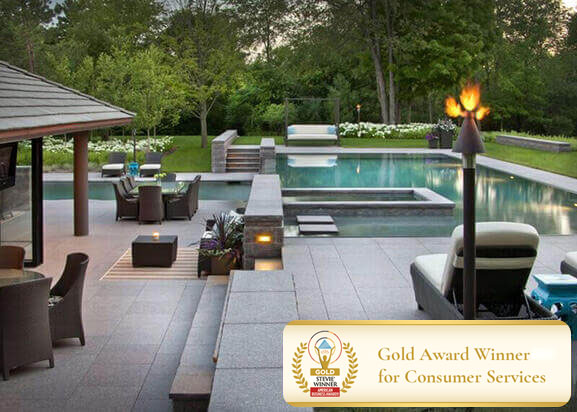 2022 Completed Project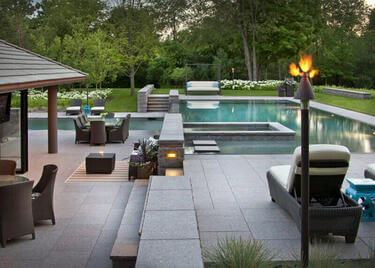 2022 Completed Project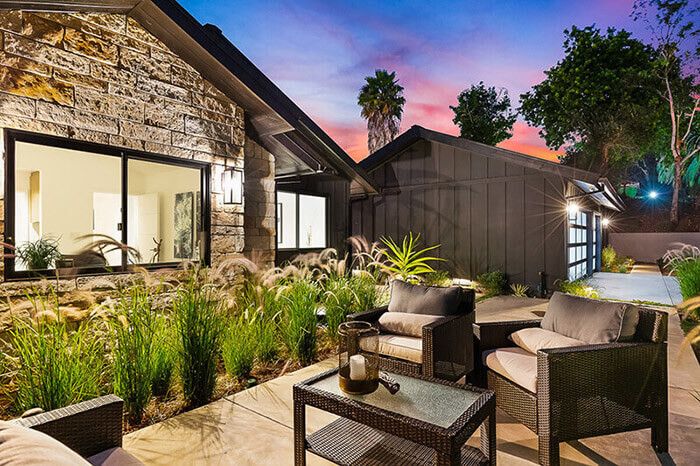 News Wire: ShrubHub Is The #1 Rated Yard Design Service in Georgia
Stop Stressing About an Unfinished or Ugly Yard

Host Confidently With The Most Beautiful Yard In Town

Come Home To Your Dream Space Every Day

For A Limited Time Only: $997 Just $297 (Save 70%)
See Our 3D Landscape Design Packages:
Front Yard Package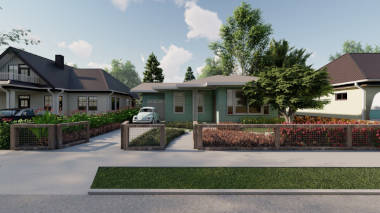 Back Yard Package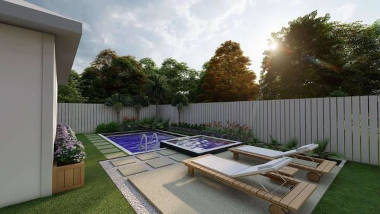 Front & Backyard Package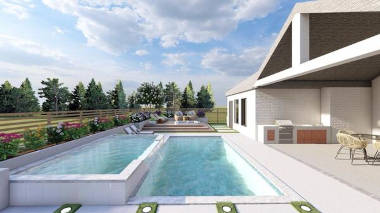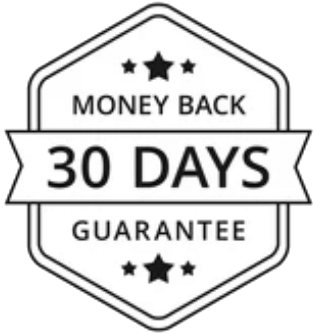 We're so confident in our 3D design service we're offering all of our customers a 30-Day-Guarantee.
ShrubHub in the News
"ShrubHub can design any yard in any style."

"Their innovative design service is changing the way homeowners build their yards."

"ShrubHub is fast, affordable, and perfect for any home improvement project."

Don't Waste Thousands on Outdated Landscaping Services
ShrubHub Can Start Building Your Yard for Under $300
Custom designs from "local professionals" can cost you upwards of $1,000 to $3,000
Our expert designers have years of experience building dream yards. Tired of coming home to dried out grass or a warped deck? Our designers can help you fix that AND increase your home value by up to 23%.
Our team is a network of the best landscape designers in the industry, working from home so we have no overhead. Meaning, all of our savings gets passed on to the customer.
Our Weekly Blog
Here are some pro tips, recommendations, and budget-friendly ideas on landscaping, complete yard renovations, and garden maintenance from our talented group of design experts.
Designers Are In High Demand
Reserve Yours Now!
1
Where Should We Send Your Design?
2
Get Your Personal Designer