Landscape Design by Shrubhub in Massachusetts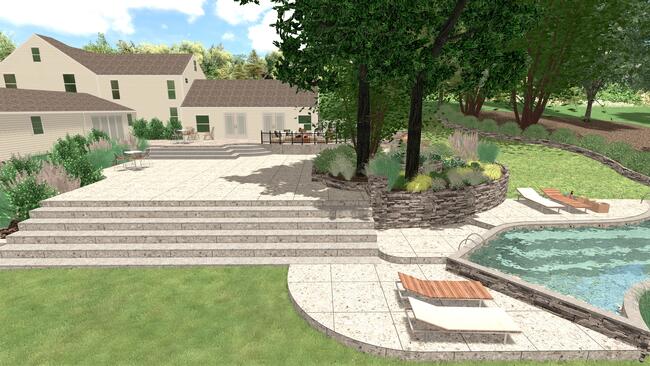 If you are in search of natural spots that are sure to take your breath away, you need to explore a little bit more of Massachusetts. From pristine beaches, breathtaking sunsets, and rich history to its unique climate, diverse wildlife, and natural landscapes, this state is bound to turn heads!
Design & Build
The landscape aesthetic in Massachusetts focuses on creating settings that are both peaceful and useful. The state's landscape design style perfectly reflects the essence of outdoor life, from exquisite stone pathways and colorful flower beds to rustic wooden decks and lovely outdoor lounging areas.
Design My Yard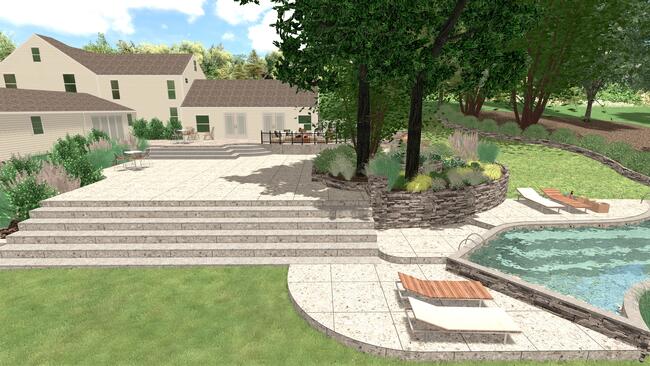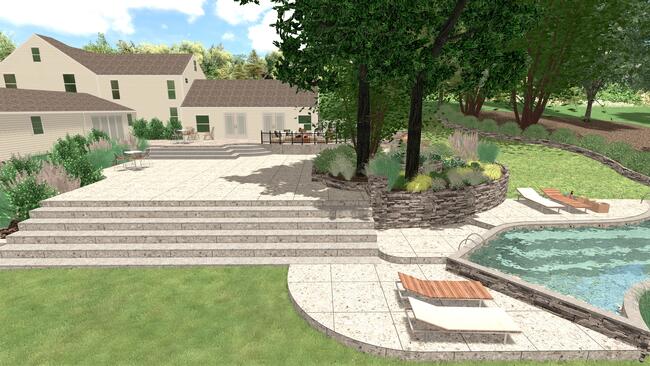 Massachusetts Landscape Design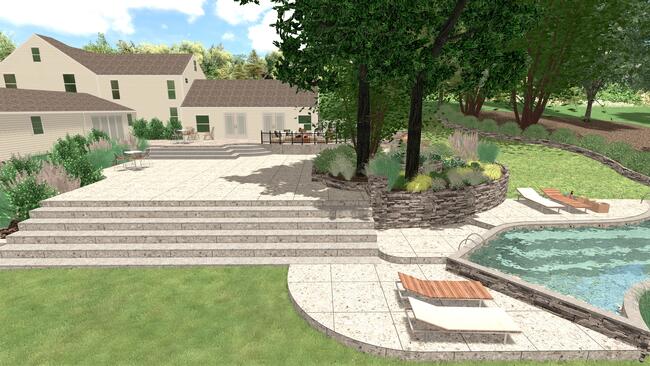 Climate & Planting
The humid continental climate of Massachusetts features cool winters and hot summers. Although conifers like pine and spruce are present, hardwood trees like oak, maple, and birch predominate in the state's woods. Salt marsh grasses, bayberry, and beach plum, grow in its coastal plains and wetlands.
Design & Build
Start your renovation from the comfort of your own home with a marvelous all-online process provided by industry experts. Our team of talented design specialists will help you completely revamp your outdoor space!
FAQ's
How long does a landscaping design project take from start to finish in Massachusetts?
There isn't a standard answer to this question as a landscaping design project's timeline can be influenced by several factors.
The size and complexity of your project will have a significant impact on how long it takes to complete.
A little garden renovation, for example, may just take a few days, whereas a comprehensive overhaul of a huge property may take many weeks or even months.
The season is another aspect that can affect the timeline of your project. The weather in Massachusetts can be unpredictable, and certain jobs may be more difficult to do during certain times of the year.
Planting new shrubs and trees, for example, may be best done in the spring or fall, whereas hardscaping tasks such as creating a patio or walkway may be best done in the summer.
Also, the availability of materials and contractors can have an impact on the timeline of your project.
Some materials may need to be ordered and transported, which might add time to the project, and if a contractor is busy, they may not be able to start your project as soon as you would want.
What permits are required for landscaping design in Massachusetts?
You may need to secure several permits from your local government before you can begin planting, paving, or constructing, depending on the scope and magnitude of your project.
Any landscaping project that includes altering the natural topography, such as grading or excavation, will generally require a permit from your local building authority.
This covers projects like building a new retaining wall or constructing a patio. You must submit plans and specifications for the work you intend to conduct, as well as any engineering or architectural documentation required.
Other permits or approvals may be required in addition to construction permits, depending on the location of your project and the unique legislation in your area.
For example, if your project involves planting trees or bushes near a wetland, you may need a permit from the Massachusetts Department of Environmental Protection.
What should I consider when designing a landscape in Massachusetts?
Massachusetts' climate is defined by cold winters and mild summers, with moderate precipitation throughout the year.
This means that plants should be selected for their ability to withstand cold temperatures, and drought-resistant plants should be used to conserve water during the dry summer months.
The quantity of sunlight and shadow in the location, as well as wind exposure, should all be taken into account before choosing the plant placement.
When creating the landscape, the topography of the site should be considered. Massachusetts is known for its rugged terrain, which can make drainage and erosion prevention difficult.
To establish level planting spaces and minimize soil erosion, terracing, retaining walls, and other techniques can be utilized.
What are some popular landscaping design elements in Massachusetts?
Native plants, stone walls, water features, and hardscaping are popular design components found throughout the state.
Native plants can help to establish a sense of place and link with the local ecosystem, while attractive stone walls built from local fieldstone give visual interest as well as practical use.
Water elements, ranging from little fountains to bigger ponds and waterfalls, can help to create a relaxing and serene environment.
Hardscaping, such as brick or stone patios, walkways, and retaining walls, can lend structure and definition to an outdoor space while also establishing a sense of continuity with a home's architecture.
How to incorporate green infrastructure into a landscaping design in Massachusetts?
Incorporating green infrastructure into a landscaping design can have numerous benefits, including reducing erosion, reducing the risk of flooding, improving air and water quality, and providing habitat for wildlife.
Consider the site's unique features as one of the first steps in implementing green infrastructure into your landscaping design in Massachusetts.
Soil type, geography, and microclimate can all have an impact on the success of green infrastructure practices.
For example, if a site has compacted soil or is located in a floodplain, a rain garden may be more appropriate than a traditional garden bed.
Another critical factor to consider is the selection of suitable plant species. Native plants are better adapted to the local climate and are more resistant to pests and disease.
They can also provide habitat for local wildlife and aid in the preservation of biodiversity.
When incorporating green infrastructure into a landscaping design, consider the long-term maintenance requirements.
Rain gardens and green roofs, for example, require regular upkeep to preserve their usefulness. Working with a professional landscaper who has experience constructing and maintaining green infrastructure is essential.
What are some popular landscaping plants in Massachusetts?
Eastern Redbud is a popular choice for Massachusetts landscaping. This little tree is well-known for its beautiful pink or purple blooms that bloom in the spring, making it an excellent addition to any garden.
The Hydrangea, which comes in a variety of colors and blooms throughout the summer, is another flowering alternative.
Evergreens, such as the Dwarf Alberta Spruce and the Eastern White Pine, are wonderful choices for adding visual appeal year-round.
The Eastern White Pine is a tall and stately tree that can provide seclusion and shade, while the Dwarf Alberta Spruce is a compact and symmetrical tree that retains its shape without pruning.
Have Your Yard Designed By A Pro in Massachusetts For Under $300!
Over 50,000 Homeowners Have Used ShrubHub to Design their Dream Yard
Design My Yard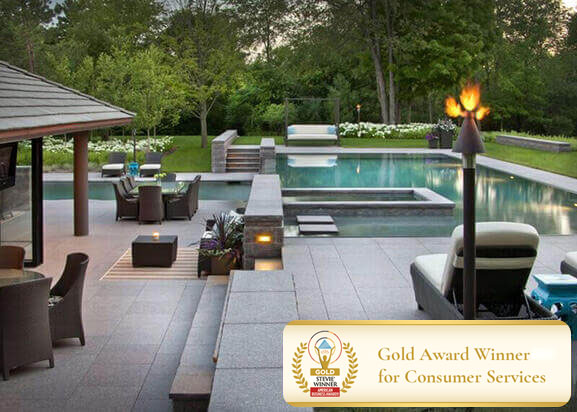 2022 Completed Project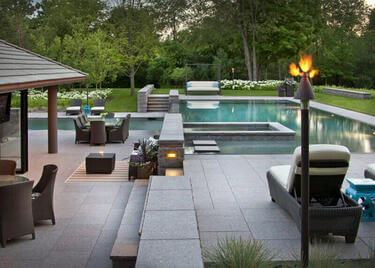 2022 Completed Project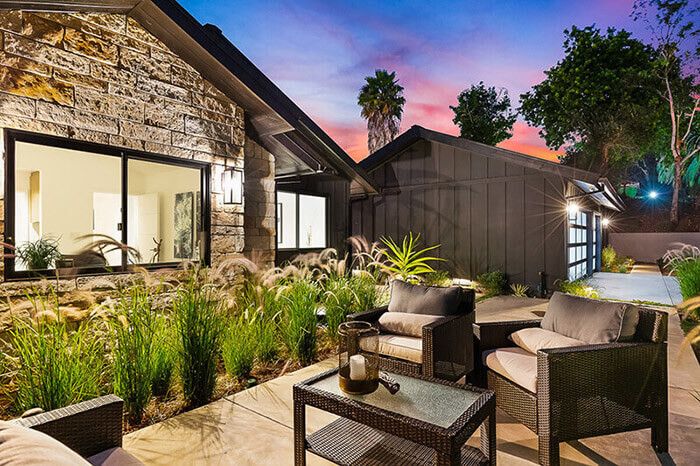 News Wire: ShrubHub Is The #1 Rated Yard Design Service in Massachusetts
Stop Stressing About an Unfinished or Ugly Yard

Host Confidently With The Most Beautiful Yard In Town

Come Home To Your Dream Space Every Day

For A Limited Time Only: $997 Just $297 (Save 70%)
See Our 3D Landscape Design Packages:
Front Yard Package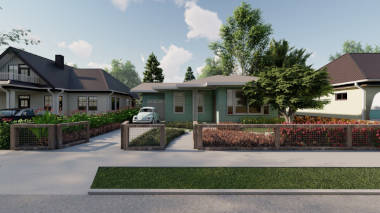 Back Yard Package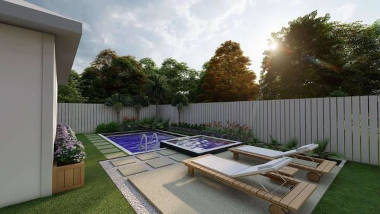 Front & Backyard Package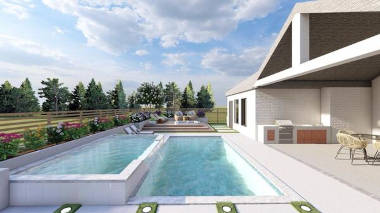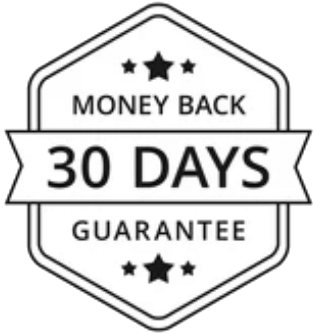 We're so confident in our 3D design service we're offering all of our customers a 30-Day-Guarantee.
ShrubHub in the News
"ShrubHub can design any yard in any style."

"Their innovative design service is changing the way homeowners build their yards."

"ShrubHub is fast, affordable, and perfect for any home improvement project."

Don't Waste Thousands on Outdated Landscaping Services
ShrubHub Can Start Building Your Yard for Under $300
Custom designs from "local professionals" can cost you upwards of $1,000 to $3,000
Our expert designers have years of experience building dream yards. Tired of coming home to dried out grass or a warped deck? Our designers can help you fix that AND increase your home value by up to 23%.
Our team is a network of the best landscape designers in the industry, working from home so we have no overhead. Meaning, all of our savings gets passed on to the customer.
Our Weekly Blog
Here are some pro tips, recommendations, and budget-friendly ideas on landscaping, complete yard renovations, and garden maintenance from our talented group of design experts.
Designers Are In High Demand
Reserve Yours Now!
1
Where Should We Send Your Design?
2
Get Your Personal Designer