Landscape Design by Shrubhub in Mississippi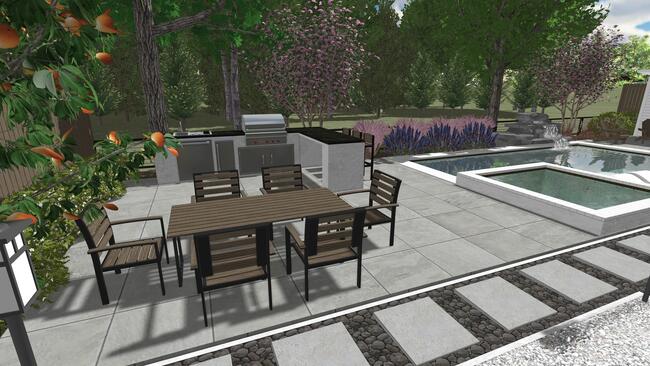 It's a well-known fact: Mississippi is a water lover's escape! Petrified trees, massive rock formations, islands, historic sites, and natural hills – what more do you need to connect with nature? The state's various natural landscapes provide different types of wildlife with comfortable homes!
Design & Build
Mississippi's diversified geography offers many possibilities for design. Many Mississippi gardeners prefer the traditional Southern style, which features formal patterns, clipped hedges, and exquisite wrought-iron accents. Others choose a more naturalistic approach, using native plants and materials to create a harmonious, long-lasting landscape.
Design My Yard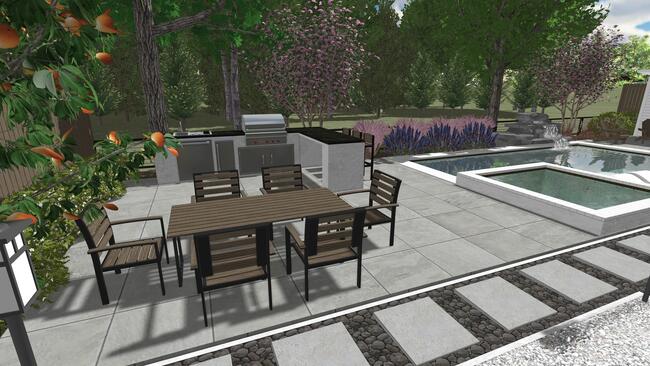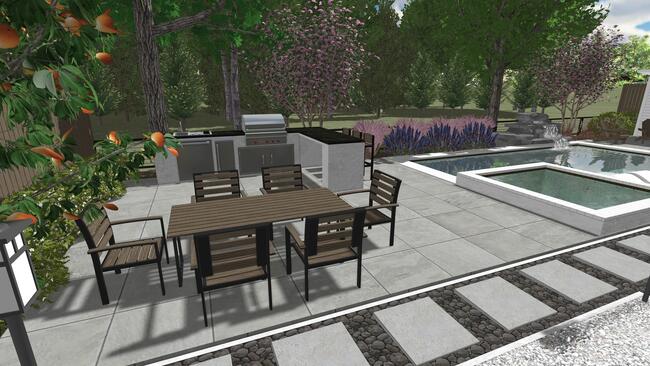 Mississippi Landscape Design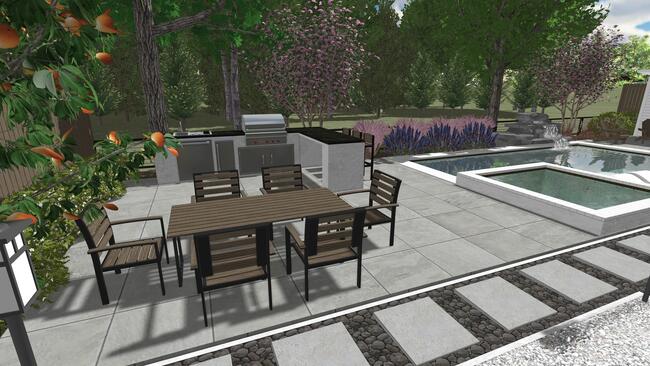 Climate & Planting
Mississippi's climate and planting conditions are a paradise for landscape enthusiasts! With long, hot summers and mild winters, this state offers a diverse range of plant life, from flowering shrubs to towering trees such as cypress trees, pitcher plants, and orchids.
Design & Build
Start your renovation from the comfort of your own home with a marvelous all-online process provided by industry experts. Our team of talented design specialists will help you completely revamp your outdoor space!
FAQ's
What are some common native flowers to incorporate into my Mississippi garden design?
By taking a closer look at Mississippi landscapes, you will realize it is home to some of the most awe-inspiring natural wonders, native plants included!
If you are currently in search of innovative design ideas to create an artsy vibe for your plot, look no further than the cardinal flower. With its flaming red shades, vividly bright blossoms, and showy spikes, this flower is a game-changer! Once these flowers bloom, they magically convert your yard from boring to irresistibly charming.
A garden will also look a lot better when adorned with blue mist flowers. Boasting bright, fluffy clusters of blue or violet flowers, this unique-looking perennial can be a show-stopping display right in the heart of your backyard.
Still didn't get hold of what you're looking for? We've rounded up some of the best plants in Mississippi for you:
Cornus Florida

Red Columbine

Solidago

Crossvine

Yarrow

Wild Geranium

Red Buckeye

Indian Blanket

Bluestars
What are some of the award-winning plants that I can grow on my property in Mississippi?
When movies win top awards, you instantly take this as a sign that you will probably enjoy watching them. Just like these movies, award-winning plants perform astoundingly throughout the year.
Showing off huge, airy flowers, gulf muhly is an ornamental grass that adorns your garden with dramatic pink clouds.
You could also envelop your outdoor space with a heartwarming glow by growing limelight hydrangea. From lime green and creamy white to an array of rich deep pink, red, and burgundy, this plant is a colorful show on display.
Frostproof gardenia, Chinese snowball, and snowflake oakleaf hydrangea are all award-winning plants that can step up your style game.
What are some popular Mississippi landscaping design ideas?
It's no secret that the long, hot summers in Mississippi can be beyond endurance. As a result, homeowners find it difficult to spend time outdoors let alone enjoy their gardens.
Luckily, there are some design tricks to help you cool off and take pleasure in the beauty of your outdoor space without melting away or canceling the season's long-awaited delight.
By installing a misting system, an evaporative cooler, a pool, a fountain, or a small pond, you will have an outdoor cooling system that will keep your yard cool during the scorching hot days of summer.
Creating shade is also another great way to build an ultimate fun-packed destination. Whether it's a pergola, an outdoor living room, a parasol, a trellis covered in climbing vines, a tree, a retractable awning, or a canopy, these design ideas set up shaded getaways for relaxing, entertaining, or even working from home.
How to find landscaping services in Mississippi?
From California to Maine and every single state in between, ShrubHub provides online landscape design services everywhere in the USA.
Fueled by an overriding aim to transform homeowners' outdoor spaces into aesthetically pleasing and functional areas that they can enjoy for years to come, ShrubHub's talented designers map out not only 3D landscape design but also outdoor exhilarating experiences.
How to design a functional outdoor space in Mississippi?
Imagine fashioning a mesmerizing retreat so charming that everywhere you look there's something to steal your attention—only to find out later than your landscape design, although beyond beautiful, is nowhere near functional.
Striking a balance between functional and aesthetically pleasing is downright tricky. So, to enjoy the best of both worlds, create a beautiful, practical, and welcoming environment.
For starters, install walkways to establish traffic patterns in your yard. Then, consider incorporating a variety of seating options to ensure that everyone is comfortably seated. Plus, add a focal point in your outdoor space and let it take center stage, be it a pond, a fire pit, a treehouse, a climbing vine, or a garden container.
How to attract butterflies to my Mississippi garden?
Designing a butterfly garden calls for taking into account a crucial factor: food! To draw butterflies' attention and lure them into your garden, you have to grow some of their favorite plants.
Butterfly weeds, coneflowers, salvias, zinnia elegans, lantanas, pentas, and buddleias are must-have plants for your Mississippi butterfly garden.
Are there creative design ideas to add color and texture to my Mississippi landscape design?
No one fancies a flat, spiritless yard that fails to appeal to the senses. Texture and color are both extremely important to bring a contrast of drama and freshness to the scene.
To add various textures and heights to your outdoor space, incorporate different shrubs and grasses. And to create a dreamy escape with the help of unique color combinations, go for begonias, red coreopsis, daisies, brown-eyed Susans, or tall verbenas.
What native trees can I incorporate into my Mississippi garden?
To say trees are captivating design features is an understatement. Depending on your style, character, goals, dreams, vision, and the overall mood of your abode, you can plant the tree that complements your outdoor space and sparks up your home's decor.
So, if you are thinking "bold, eye-catchy, bright, and majestic", look no further than red maple. Showing off dense foliage, spectacular flaming red color, and smooth and gray bark, this tree grows to become a stunning focal point in your yard.
However, if you are rather thinking "angelic, mind-soothing, calming, and dreamy", you can't go wrong with the flowering dogwood. It's like a fairytale brought alive! Adorned with white and pink spring blooms and scaly bark, this tree brings an air of dreaminess to your outdoor space.
For more inspiration and a variety of moods, skim through the following Mississippi native trees:
Southern Magnolia

White Oak

Black Tupelo

Slash Pine

Possumhaw

Winged Elm

Western Mayhaw

Pagoda Dogwood

Acer Floridanum
Have Your Yard Designed By A Pro in Mississippi For Under $300!
Over 50,000 Homeowners Have Used ShrubHub to Design their Dream Yard
Design My Yard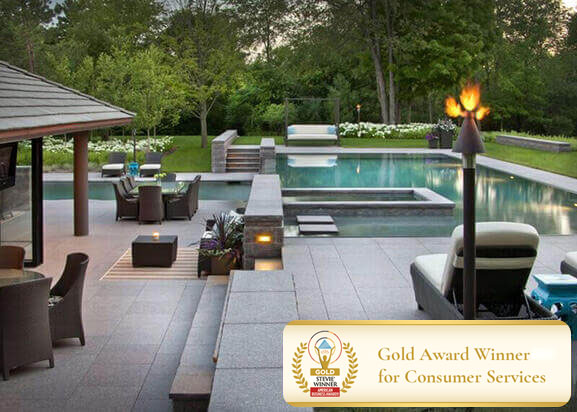 2022 Completed Project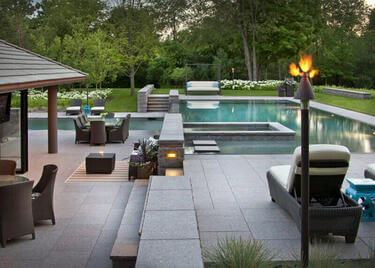 2022 Completed Project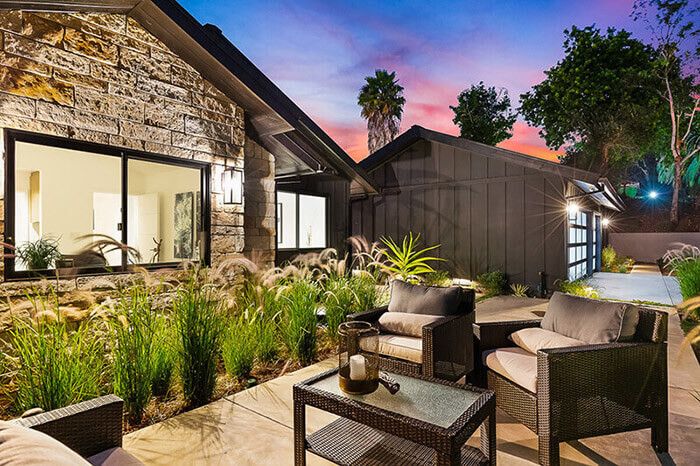 News Wire: ShrubHub Is The #1 Rated Yard Design Service in Mississippi
Stop Stressing About an Unfinished or Ugly Yard

Host Confidently With The Most Beautiful Yard In Town

Come Home To Your Dream Space Every Day

For A Limited Time Only: $997 Just $297 (Save 70%)
See Our 3D Landscape Design Packages:
Front Yard Package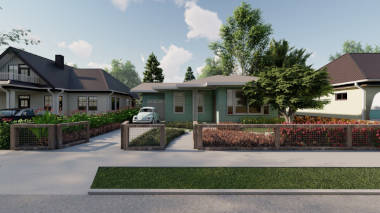 Back Yard Package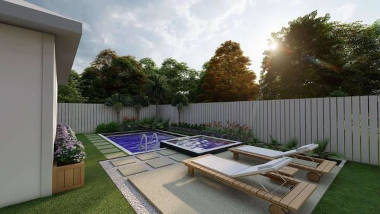 Front & Backyard Package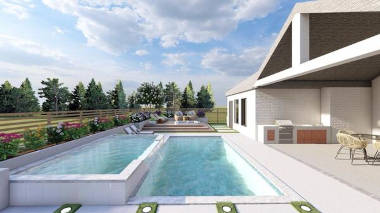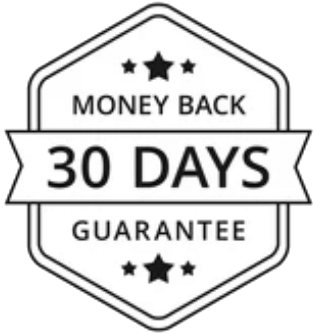 We're so confident in our 3D design service we're offering all of our customers a 30-Day-Guarantee.
ShrubHub in the News
"ShrubHub can design any yard in any style."

"Their innovative design service is changing the way homeowners build their yards."

"ShrubHub is fast, affordable, and perfect for any home improvement project."

Don't Waste Thousands on Outdated Landscaping Services
ShrubHub Can Start Building Your Yard for Under $300
Custom designs from "local professionals" can cost you upwards of $1,000 to $3,000
Our expert designers have years of experience building dream yards. Tired of coming home to dried out grass or a warped deck? Our designers can help you fix that AND increase your home value by up to 23%.
Our team is a network of the best landscape designers in the industry, working from home so we have no overhead. Meaning, all of our savings gets passed on to the customer.
Our Weekly Blog
Here are some pro tips, recommendations, and budget-friendly ideas on landscaping, complete yard renovations, and garden maintenance from our talented group of design experts.
Designers Are In High Demand
Reserve Yours Now!
1
Where Should We Send Your Design?
2
Get Your Personal Designer