Landscape Design by Shrubhub in Idaho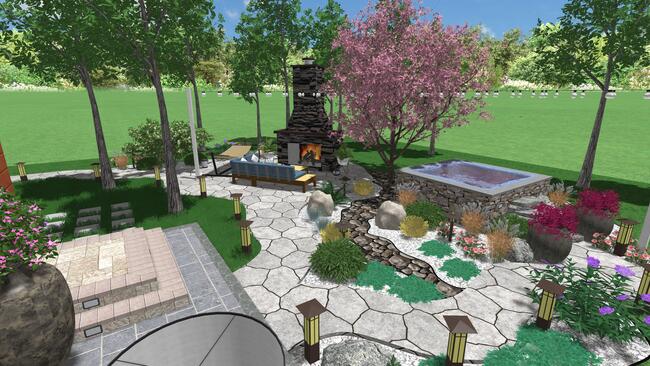 This state is just the perfect destination for passionate rock hounds! Nicknamed "The Gem State", Idaho houses a wide assortment of gemstones. With the highest number of hot springs in the US and spectacular wilderness, Idaho is also great for those who value the outdoors.
Design & Build
When it comes to landscaping styles in Idaho, you can expect a charming mix of rugged and contemporary elements in both the back and front yards. Idaho homeowners often embrace the state's stunning natural scenery by incorporating indigenous plants, stones, and water features into their landscaping designs. However, you'll also find an appreciation for modern elements like minimalist hardscapes and sleek garden structures.
Design My Yard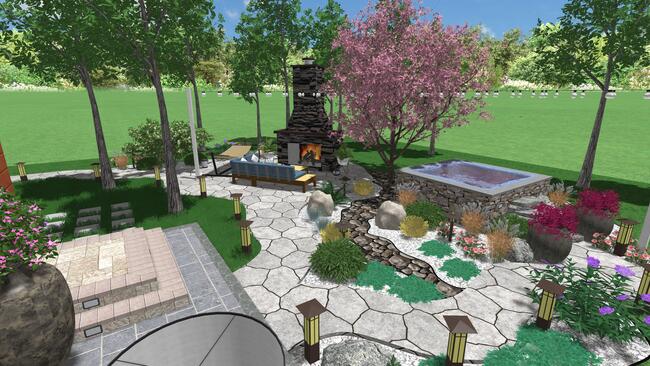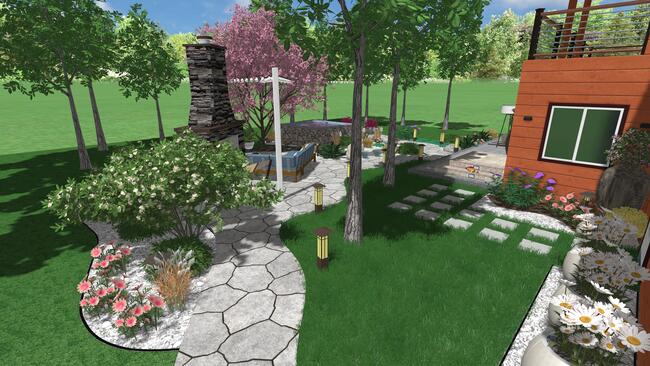 Idaho Landscape Design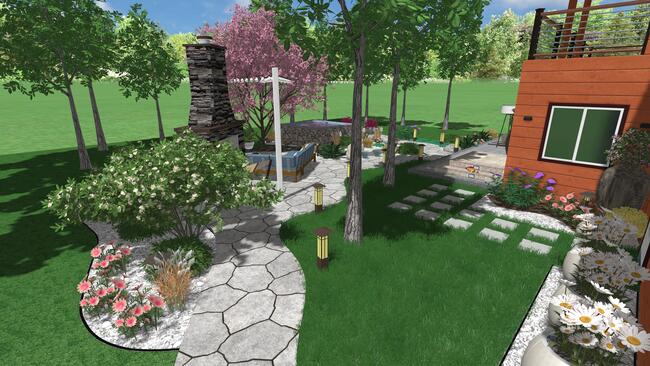 Climate & Planting
Idaho has a diverse climate that gives you endless possibilities for agriculture. Its warm summers and cool nights offer optimal growing conditions for crops such as potatoes, wheat, strawberries, and hops. The state's nutrient-rich volcanic soil and ample irrigation ensure a bountiful harvest.
Design & Build
Start your renovation from the comfort of your own home with a marvelous all-online process provided by industry experts. Our team of talented design specialists will help you completely revamp your outdoor space!
FAQ's
What are the top considerations for Idaho Landscapers?
Climate change is heavily affecting Idaho. All over, the state is frequently suffering from intense droughts, water scarcity, heat waves, fire, and floods.
In residential landscaping, it's best to center the design around drought-resistant and low-water requirements, preferably with more native plants more adapted to the climate.
And for home protection against wildfires, planting low-growing plants with less dense shrubs and thinned-out trees is best.
What Planting Zone Is Idaho In?
Idaho covers from about 5a to 7a generally, with some outlier parts falling in 3b and 4a zones. The southeastern part, around the Treasure Valley and Boise, falls under 6a, 6b, and 7a growing zones.
Northern Idaho is under 5a, 5b, and 6a.
In Southern Idaho, 6b and 7a dominate.
Nampa Idaho and going up the high desert is under 7a.
Higher up the east falls under 4b, 5a, and 5b.
What plants thrive in those zones?
Winter in Zone 5 (5a and 5b) minimally varies between negative fifteen and negative twenty. The sharp winters and short growing seasons in Idoha's cities falling in zone 5 demand cold-hardy plants in your garden.
Those include vegetables like beet, chives, and butternut squash. And general, flowering, and otherwise, plants like Yarrow, Phlox, Hydrangea, and Geranium.
Zone 6 and 7, along the treasure valley, have minimum winter temperatures between negative ten and zero. That's a medium-length growing season.
If you live in that zone, which includes Boise id, you'd want to efficiently garden your lawn with plants and grass that can survive those winters. They include Tulips, Asters, daffodils (which are technically weeds), Salvia, and Lillies.
Should I go native?
A landscape design in Idoha featuring primarily native plants for the backyard, front yard, and lawn is advantageous on many levels.
As native plants have evolved to adapt exactly to the climate and other factors of the exact area, it's good for water conservation. It's also less maintenance as they don't require much interference to thrive.
Landscaping with native plants is also good for the environment as a whole as it's beneficial to wildlife.
Both traditional landscaping and native landscaping have their benefits. It all depends on what your interests lie.
What landscape design styles are popular in Idaho?
Boise landscapers have noticed the water-conscious landscape design rise in trend. That includes focusing on native plants and/or sparse planting.
But also other features like a lack of sprinkler systems and water features (or at least installing an eco-friendly water feature), and minimal lawn landscaping, which is also favored for lower maintenance.
Another popular landscape design in Idaho is Modern Landscaping. Modern garden landscape design primarily combines function with aesthetics.
The focus is on the landscapes becoming an expanse of homes in every way, with features like outdoor kitchens and outdoor living rooms. Here, landscaping needs to be habitable and functional above all else.
Kitchen gardens and wildlife-friendly gardens are also rising in popularity in Idaho and especially Boise.
What Are The Popular Hardscaping Materials and Elements in Idaho?
Hardscaping includes all non-living elements of your landscape construction. That includes everything from a water feature to mulch.
Paver, concrete, and natural stone are all fairly popular in Idaho.
Fire-resistant hardscaping is also popular due to the threat of wildfires in the state. Here, rock can and is used as a buffer instead of mulch. Non-flammable hardscapes are also used, like dry river beds and driveways.
Otherwise, retaining walls, sprinkler systems, concrete decks, rock walls, and fire pits are popular hardscaping features in Idaho.
What design services do you offer in Idaho?
Our design services are nationwide and include full front yard and backyard packages. That includes 3D landscape and hardscape design as well contractor estimation quotes from your local landscapers for landscape construction.
Have Your Yard Designed By A Pro in Idaho For Under $300!
Over 50,000 Homeowners Have Used ShrubHub to Design their Dream Yard
Design My Yard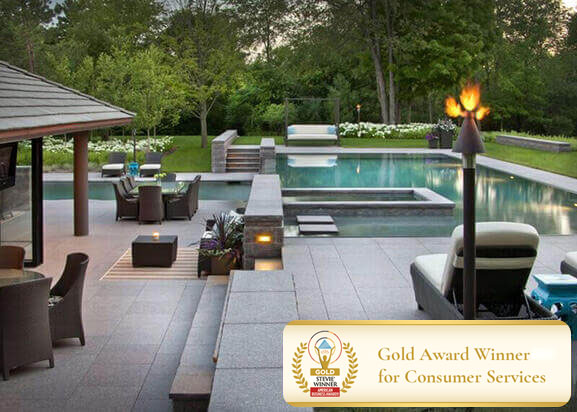 2022 Completed Project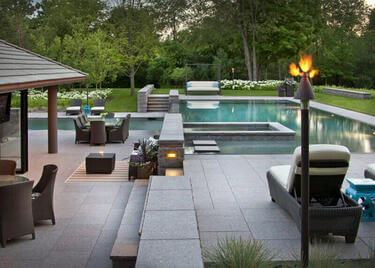 2022 Completed Project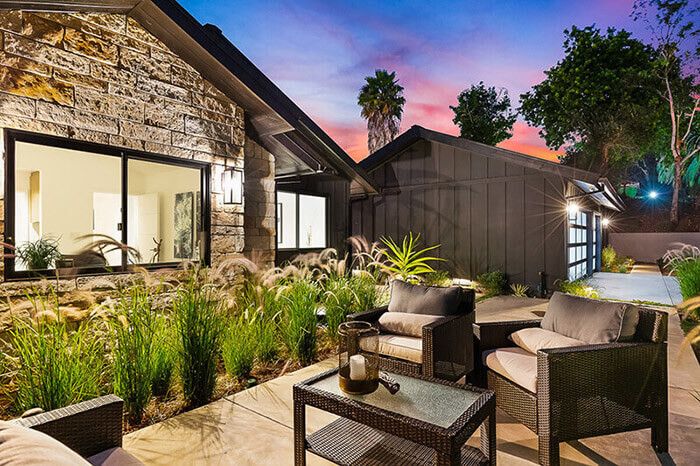 News Wire: ShrubHub Is The #1 Rated Yard Design Service in Idaho
Stop Stressing About an Unfinished or Ugly Yard

Host Confidently With The Most Beautiful Yard In Town

Come Home To Your Dream Space Every Day

For A Limited Time Only: $997 Just $297 (Save 70%)
See Our 3D Landscape Design Packages:
Front Yard Package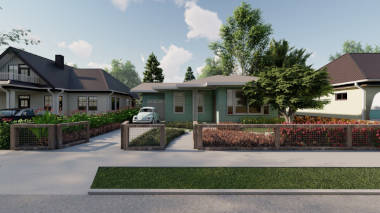 Back Yard Package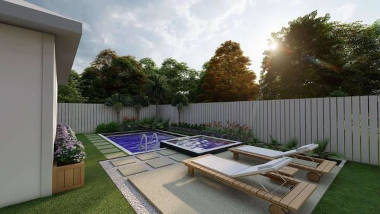 Front & Backyard Package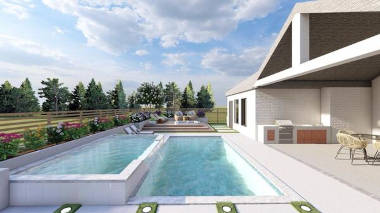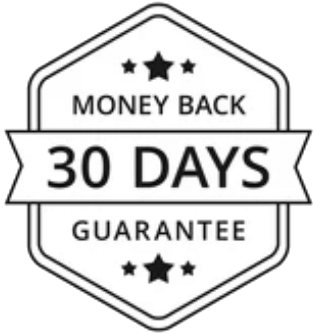 We're so confident in our 3D design service we're offering all of our customers a 30-Day-Guarantee.
ShrubHub in the News
"ShrubHub can design any yard in any style."

"Their innovative design service is changing the way homeowners build their yards."

"ShrubHub is fast, affordable, and perfect for any home improvement project."

Don't Waste Thousands on Outdated Landscaping Services
ShrubHub Can Start Building Your Yard for Under $300
Custom designs from "local professionals" can cost you upwards of $1,000 to $3,000
Our expert designers have years of experience building dream yards. Tired of coming home to dried out grass or a warped deck? Our designers can help you fix that AND increase your home value by up to 23%.
Our team is a network of the best landscape designers in the industry, working from home so we have no overhead. Meaning, all of our savings gets passed on to the customer.
Our Weekly Blog
Here are some pro tips, recommendations, and budget-friendly ideas on landscaping, complete yard renovations, and garden maintenance from our talented group of design experts.
Designers Are In High Demand
Reserve Yours Now!
1
Where Should We Send Your Design?
2
Get Your Personal Designer