Landscape Design by Shrubhub in Illinois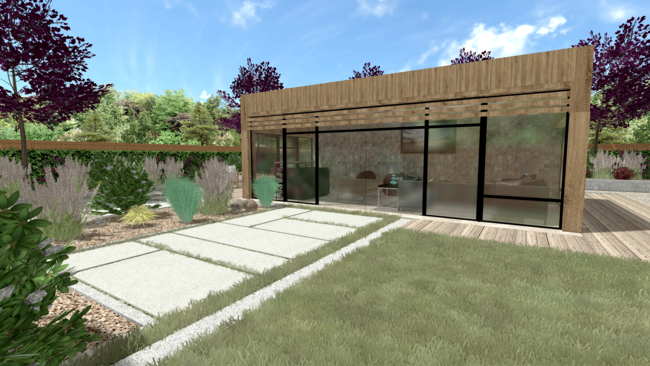 "Am I dreaming or is this actually happening?", you might catch yourself wondering after coming across Illinois' most captivating natural attractions! From bizarre rock formations and majestic waterfalls to caves and natural bridges, Illinois' beauty can truly blow your mind.
Design & Build
The landscaping design style in Illinois reflects the state's diverse and attractive landscape scene. Prairie-style landscaping is a popular style that features native plants and grasses that are appropriate to the region's climate and soil conditions. Tall grass prairie plants, rocks, and natural stone features are frequently used in this style. The formal landscape design is another prominent style in Illinois, and it is commonly seen in urban and suburban locations. Clean lines and geometric shapes are emphasized in this style, which includes well-kept lawns, trimmed hedges, and symmetrical plantings.
Design My Yard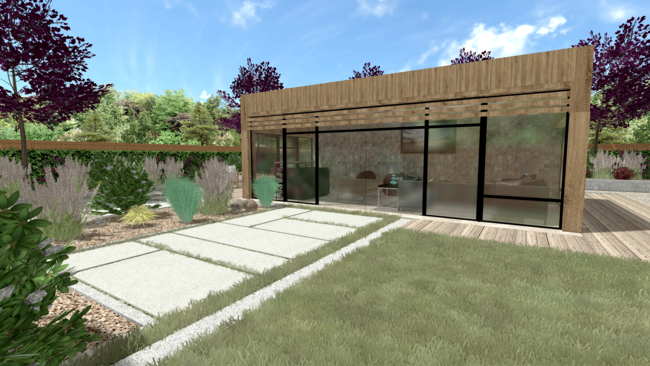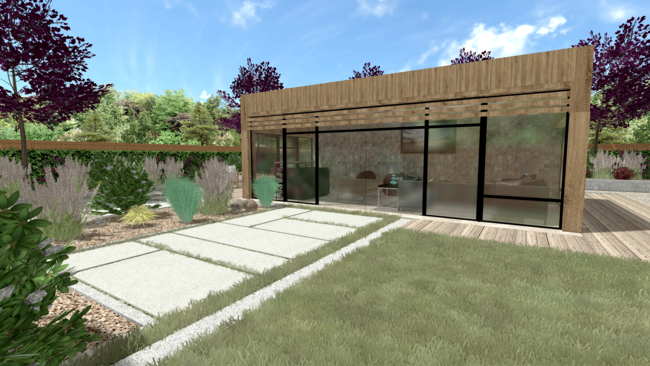 Illinois Landscape Design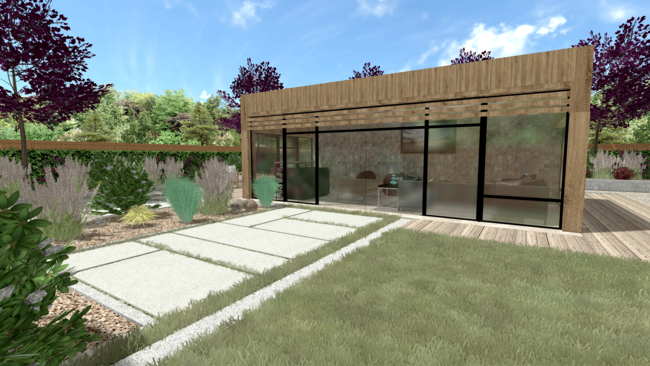 Climate & Planting
Illinois has a continental climate with hot summers and cold winters. The state's fertile soil and ample rainfall make it an ideal location for growing corn, soybeans, wheat, and hay. Illinois is also known for its production of livestock, dairy, and fruits such as apples and peaches.
Design & Build
Start your renovation from the comfort of your own home with a marvelous all-online process provided by industry experts. Our team of talented design specialists will help you completely revamp your outdoor space!
FAQ's
What are the top considerations for Illinois Landscapers?
On the nature and climate front, Illinois faces several risks all year round. The first of those is flooding.
The state also faces heavy snowfall and winter storms. Yet, due to climate change, it's also at a high risk of drought, heat waves, and wildfire.
Landscaping Illinois' houses now have to take all those factors into high consideration, equally. It's understandably challenging due to the complete contrast between those natural disasters.
But any landscape design now has to accommodate both heavy rain and extreme droughts.
It's recommended to use drought-tolerant plants with low water requirements for droughts and water scarcity.
On the other end, an Illinois landscape design must also include measured steps to protect the spoil against heavy rainfall, snowfall, and flooding.
That includes ground cover and large tree plantings and building a retaining wall to protect soil from erosion and direct correct drainage.
What Planting Zone Is Illinois In?
Illinois' hardness zones cover Zone 5, Zone 6, and Zone 7.
The northern parts, mainly around Chicago, fall under Zone 5.
Central Illinois is in Zone 6 while southern Illinois is in Zone 7.
What plants thrive in those zones?
Winter in Zone 5 minimally varies between negative fifteen and negative twenty. The sharp winters and short growing seasons in Illinois' northern cities falling in zone 5 demand cold-hardy plants in your garden. Snowfall and rainfall are also heavier there.
Those include vegetables like beet, chives, and butternut squash. And plants like Yarrow, Phlox, Hydrangea, and Geranium.
Zone 6 and 7 have minimum winter temperatures between negative ten and zero. That's a medium-length growing season.
Some of the best plants for those winters include Tulips, Asters, daffodils (which are technically weeds), Salvia, and Lillies.
Should I go native?
Native plantings are always a good choice. Naturally, a native plant is more adapted to the climate and can survive without a lot of interference, watering, and fertilization.
That's getting more crucial by the day as the issue of water scarcity gets more serious.
Landscaping with native plants is also good for the environment as a whole as it's beneficial to wildlife.
What landscape design styles are popular in Illinois?
Among the popular commercial landscaping designs in Illinois, functional modern landscapes stand out.
It focuses on transforming outdoor spaces into luxurious living spaces that are as functional as they are beautiful. That includes outdoor living rooms, maybe the inclusion of an outdoor kitchen, firepits, an alfresco dining station, etc.
As it is in many other states, eco-friendly landscape design is also popular now. The to-do list of eco-friendly landscaping includes water-conscious hardscaping, native plantings, and wild-life accommodating plantings.
What Are The Popular Hardscaping Materials and Elements in Illinois?
High-quality stones, like slate, for outdoor living use and hardscaping are crucial in Illinois landscapes to endure the hard winters and heavy rainfall.
Firepits, pavers for the driveway, walkways decks/patios for the front porch, etc, are usually built with high-quality natural stone and concrete.
Hardscaping features in residential landscaping like retaining walls, which protect the soil against erosion, are also highly popular.
What design services do you offer in Illinois?
Our design services are nationwide and include full front yard and backyard packages. That includes 3D landscape and hardscape design and contractor estimation quotes from your local Illinois landscape contractors.
Have Your Yard Designed By A Pro in Illinois For Under $300!
Over 50,000 Homeowners Have Used ShrubHub to Design their Dream Yard
Design My Yard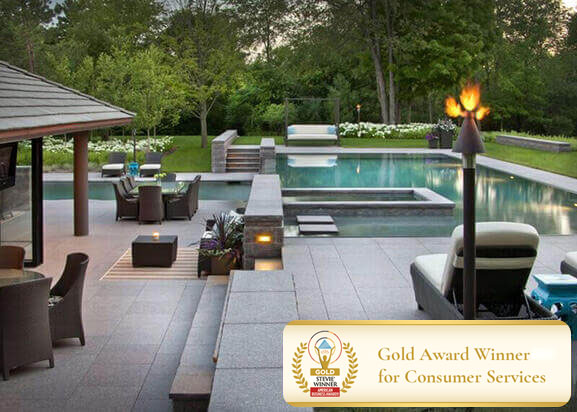 2022 Completed Project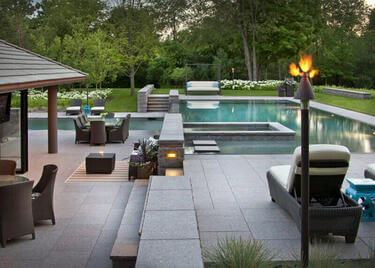 2022 Completed Project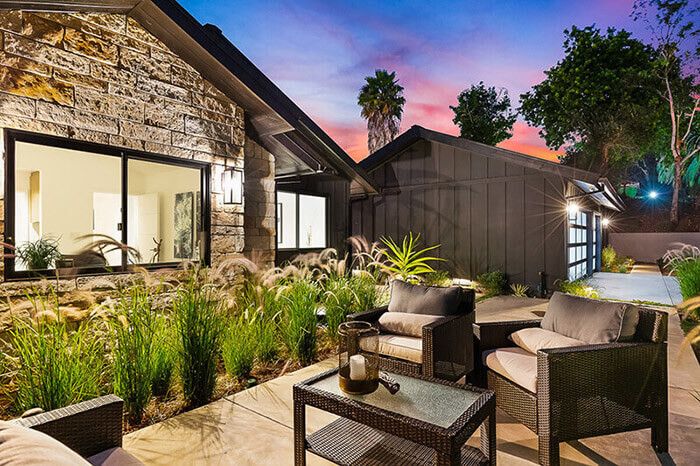 News Wire: ShrubHub Is The #1 Rated Yard Design Service in Illinois
Stop Stressing About an Unfinished or Ugly Yard

Host Confidently With The Most Beautiful Yard In Town

Come Home To Your Dream Space Every Day

For A Limited Time Only: $997 Just $297 (Save 70%)
See Our 3D Landscape Design Packages:
Front Yard Package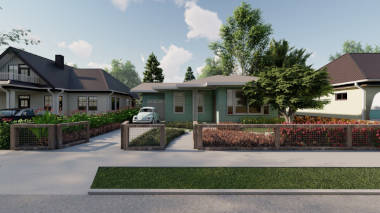 Back Yard Package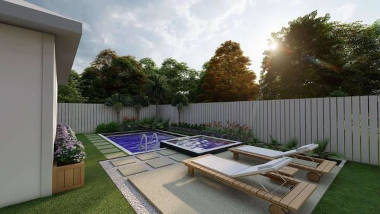 Front & Backyard Package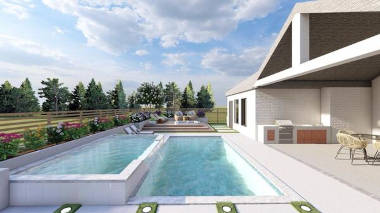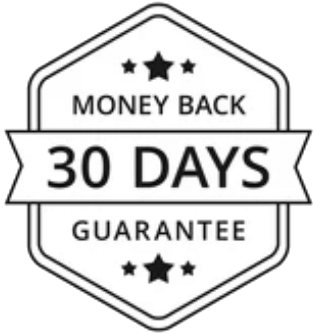 We're so confident in our 3D design service we're offering all of our customers a 30-Day-Guarantee.
ShrubHub in the News
"ShrubHub can design any yard in any style."

"Their innovative design service is changing the way homeowners build their yards."

"ShrubHub is fast, affordable, and perfect for any home improvement project."

Don't Waste Thousands on Outdated Landscaping Services
ShrubHub Can Start Building Your Yard for Under $300
Custom designs from "local professionals" can cost you upwards of $1,000 to $3,000
Our expert designers have years of experience building dream yards. Tired of coming home to dried out grass or a warped deck? Our designers can help you fix that AND increase your home value by up to 23%.
Our team is a network of the best landscape designers in the industry, working from home so we have no overhead. Meaning, all of our savings gets passed on to the customer.
Our Weekly Blog
Here are some pro tips, recommendations, and budget-friendly ideas on landscaping, complete yard renovations, and garden maintenance from our talented group of design experts.
Designers Are In High Demand
Reserve Yours Now!
1
Where Should We Send Your Design?
2
Get Your Personal Designer