Landscape Design by Shrubhub in Arizona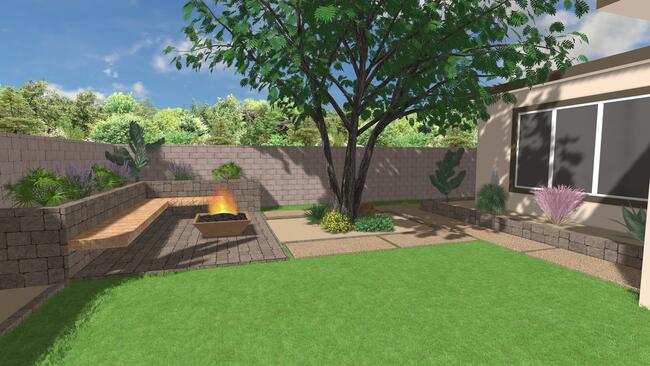 Widely known as "The Grand Canyon State", Arizona is famous for its incredible natural wonders. Every part of its epic landscapes shows off a distinct form of jaw-dropping beauty! With cool winters and sweltering hot summers, this state creates a rich diversity in vegetation.
Design & Build
When it comes to residential landscape design, many Arizona residents prefer a style that highlights the region's natural beauty. This usually involves combining native plants, rocks, and other desert elements to create a low-maintenance but visually appealing outdoor setting. Many homeowners take advantage of the warm weather by including outdoor living areas, such as cozy patios and refreshing poolscapes.
Design My Yard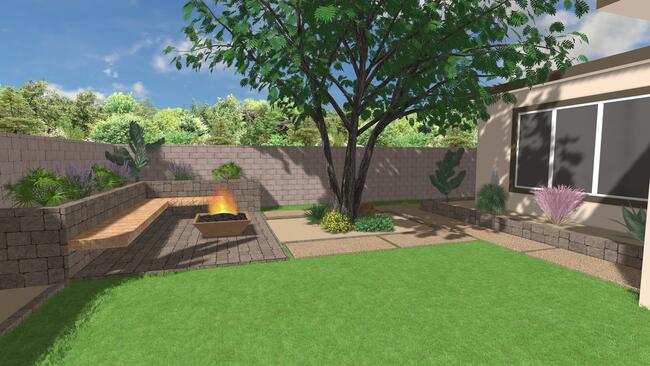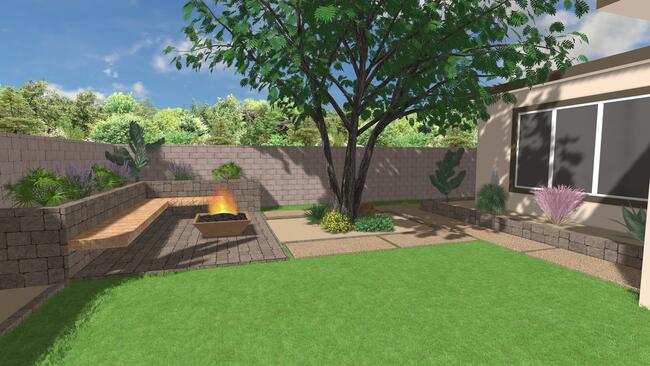 Arizona Landscape Design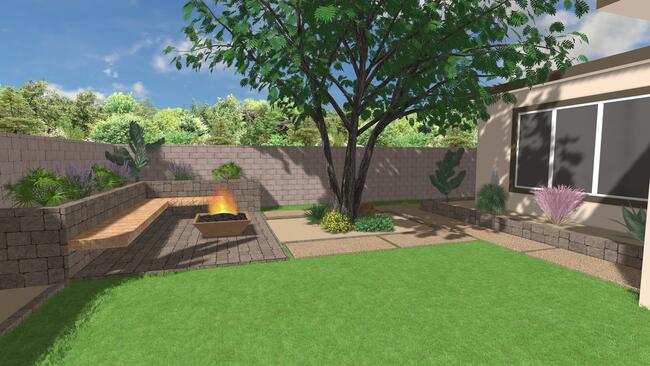 Climate & Planting
Arizona's climate is perfect for outdoor living and landscaping! With over 300 days of sunshine a year, the state offers a long growing season and a wide variety of plants that thrive in the desert climate. Our expert team knows exactly how to turn your Arizona home into a beautiful oasis.
Design & Build
Start your renovation from the comfort of your own home with a marvelous all-online process provided by industry experts. Our team of talented design specialists will help you completely revamp your outdoor space!
FAQ's
What Does an Arizona Landscape Design Look Like?
There is no rule of thumb when it comes to creating a landscape design in Arizona. Even though most landscape designs somehow share the same vibe given the state's desert climate, each garden boasts a distinct form of uniqueness and individuality.
You can go for the minimalist approach with some clean lines and straight edges, opt for colorful plants to brighten up your space and show off a magnificent, contrasting display, or you can even create unique journeys in the heart of your backyard by installing an outdoor fireplace or a fire pit for fun gatherings.
What are the native plants that could fit a landscape design in Arizona?
Home to an abundance of diverse landscapes and mesmerizing natural beauty, Arizona has a stunning collection of native plants that thrive in their natural habitat and could even be found in local nurseries!
The world's second tallest cacti Saguaro offers you a brilliant way to add a natural focal point with an outlandish beauty to your landscape design. But if you want to dazzle your visitors with a show-stopping display and lighten up your garden's mood with seasonal color, skyrocket is your plant.
Still unsure which native plants are bound to step up your style game? Skim through the following options for inspiration:


Desert Lily

Elephant Tree

Ponderosa Pine

Ocotillo

Alligator Juniper

Teddy Bear Cholla

Deer Grass

Pink Fairy Duster

Desert Marigold
Do I need an irrigation system for my backyard in Arizona?
While all landscapes demand maintenance and care, some outdoor spaces call for a little extra attention to convert them from lifeless spaces to mind-blowing oases. In this scenario, go the extra mile by installing an irrigation system.
To keep your plants healthy in the hottest months, conserve water, save time, deter weed growth, and preserve nutrients, opt for a drip irrigation system. Plus, the key to having an effective irrigation system is a well-planned design to make sure that your plant's water requirements are successfully met.
How can I inhibit weed growth in my Arizona-based garden?
Taking over your outdoor space like an unwelcome guest, weed is widely known as every homeowner's bane of existence. Luckily, there are some effective solutions to help you get rid of weed growth once and for all.
Routine lawn maintenance such as regular mowing, pre-emergent herbicide treatment to cease the weed sprouting, drip irrigation system, or a weed barrier fabric are all some of the practical ways to hinder weeds from competing with most plants and reducing moisture in the soil.
What is a desert landscape design and why is it popular in Arizona?
Especially tailored to the hot climate of desert regions, desert landscaping design is brought to life to go hand in hand with Mother Nature's astounding desert beauty.
As if an extension of the surrounding serene environment, desert gardens incorporate native drought-tolerant plants, natural rocks, gravel pathways, and water features. It's no secret that due to the state's arid climate and limited water resources, landscaping in Arizona is mostly portrayed in the desert landscape design.


What paving materials suit an Arizona landscape design?
When it comes to hardscaping in Arizona, you don't want to opt for paving materials that simply sit there looking pretty. Instead, enjoy the best of both worlds (functionality and aesthetics) by incorporating materials that are designed to withstand extreme temperatures.
Flagstone, concrete, gravel, and sandstone are some of the popular paving materials used in Arizona. Depending on your style, personality, and budget, you can single out the material that best suits your preferences.
How can I create shade in my desert garden?
Nestled among Arizona's native desert trees, a naturally-shaded outdoor seating area is a great way to bring an all-natural look to the scene. To naturally block out the scorching sun of the summer and embrace the warmth of the winter, plant the bonita ash tree.
Another natural alternative that turns your outdoor space into an eclectic, shaded backyard retreat is palo verde.


What type of furniture should I use in my outdoor space in Arizona?
Adding some stylish outdoor furniture to your Arizona backyard can be a great way to spark up your home decor. But what if the chosen furniture winds up being ruined by the heat? Amid such an arid climate, durability is key.
Metal, teak, and cedar are great for withstanding Arizona's hot and dry climate. And to make sure your seating area is cozy, inviting, and comfortable, throw in some cushions and pillows with UV-resistant fabrics.
How can I add pops of color to my backyard in Arizona?
Nothing brings an air of dreaminess to your Arizona landscape design quite like colorful desert plants! To blanket your outdoor space with an angelic charm, plant a desert lily and enjoy the tranquilizing effect of its white, flaring petals.
For brighter colors and wow-worthy displays, go for ocotillo, skyrocket, desert willow, pink fairy duster, or desert marigold.


What is a custom landscape design and how to get design services in Arizona?
If you step into your yard and instantly get the impression that this space belongs to you, mirrors your style, personality, and character, feels like home, and represents your comfort zone and personal hideaway, then for sure this is a custom landscape design that was specifically tailored to meet your needs.

To get your own personalized outdoor experience in Arizona, reach out to ShrubHub's talented team of designers who can breathe life into a perfectly-planned 3D design, made just for you and your family!
Have Your Yard Designed By A Pro in Arizona For Under $300!
Over 50,000 Homeowners Have Used ShrubHub to Design their Dream Yard
Design My Yard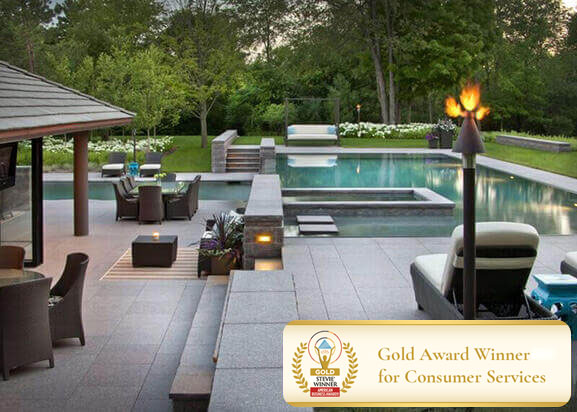 2022 Completed Project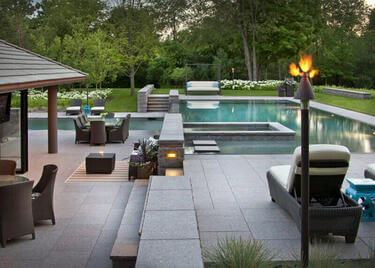 2022 Completed Project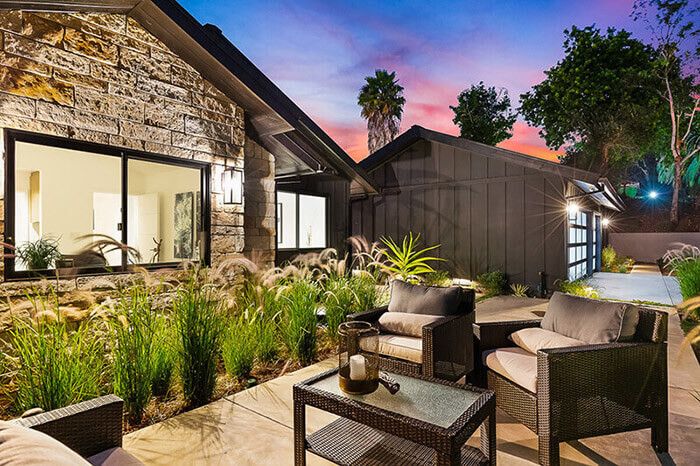 News Wire: ShrubHub Is The #1 Rated Yard Design Service in Arizona
Stop Stressing About an Unfinished or Ugly Yard

Host Confidently With The Most Beautiful Yard In Town

Come Home To Your Dream Space Every Day

For A Limited Time Only: $997 Just $297 (Save 70%)
See Our 3D Landscape Design Packages:
Front Yard Package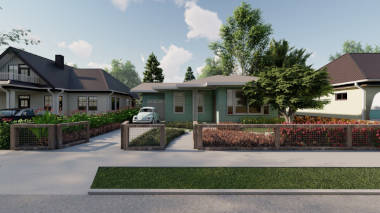 Back Yard Package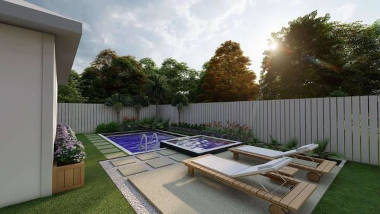 Front & Backyard Package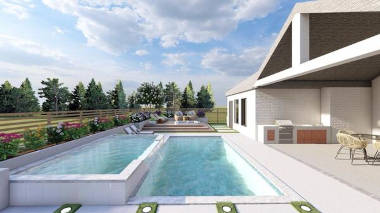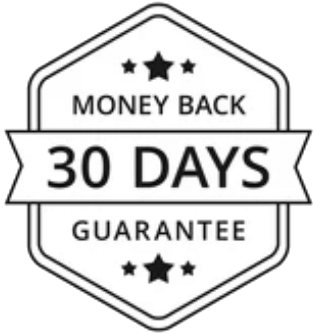 We're so confident in our 3D design service we're offering all of our customers a 30-Day-Guarantee.
ShrubHub in the News
"ShrubHub can design any yard in any style."

"Their innovative design service is changing the way homeowners build their yards."

"ShrubHub is fast, affordable, and perfect for any home improvement project."

Don't Waste Thousands on Outdated Landscaping Services
ShrubHub Can Start Building Your Yard for Under $300
Custom designs from "local professionals" can cost you upwards of $1,000 to $3,000
Our expert designers have years of experience building dream yards. Tired of coming home to dried out grass or a warped deck? Our designers can help you fix that AND increase your home value by up to 23%.
Our team is a network of the best landscape designers in the industry, working from home so we have no overhead. Meaning, all of our savings gets passed on to the customer.
Our Weekly Blog
Here are some pro tips, recommendations, and budget-friendly ideas on landscaping, complete yard renovations, and garden maintenance from our talented group of design experts.
Designers Are In High Demand
Reserve Yours Now!
1
Where Should We Send Your Design?
2
Get Your Personal Designer