Landscape Design by Shrubhub in New-jersey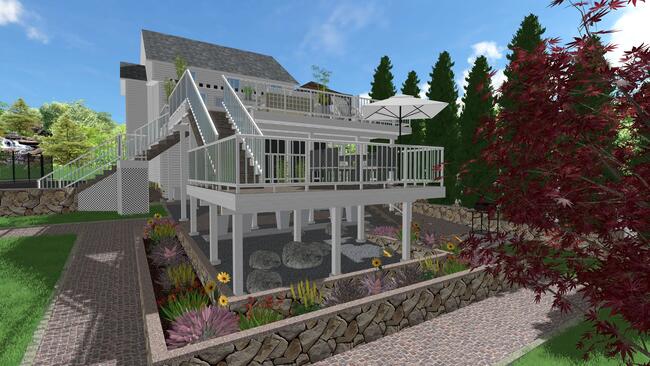 ShrubHub's team of designers absolutely enjoys creating 3D landscape designs for this state! And how could they not? From its stunning mountains and lakes to fields, forests, wildlife, astounding foliage, vibrant plant life, and everything in between!
Design & Build
Some elements are common in landscaping designs in New Jersey, such as beautiful green lawns, vibrant flower beds, and well-kept shrubs and trees. Garden walkways and beautiful hardscaping like stone patios and retaining walls are also popular. Water features, like fountains and ponds, are also frequently integrated into New Jersey landscape designs to offer a sense of peace and natural beauty.
Design My Yard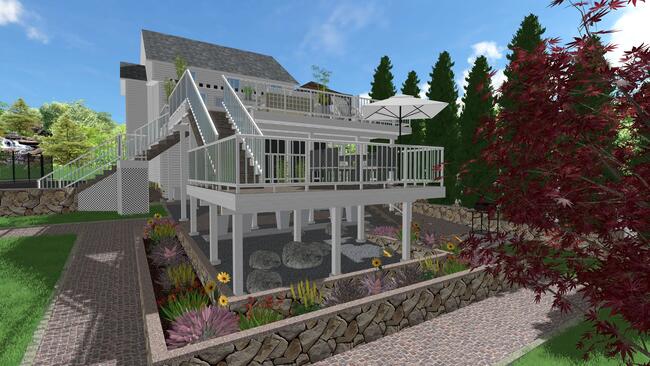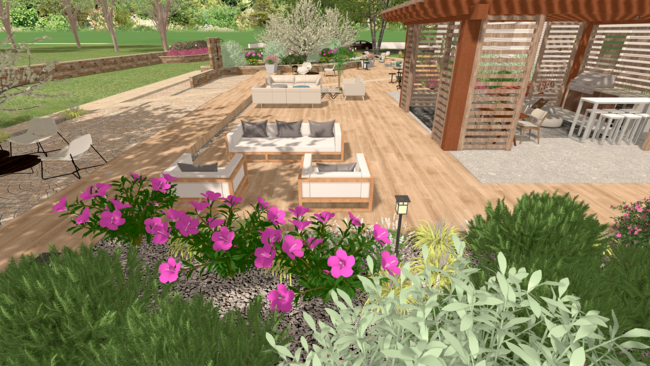 New-jersey Landscape Design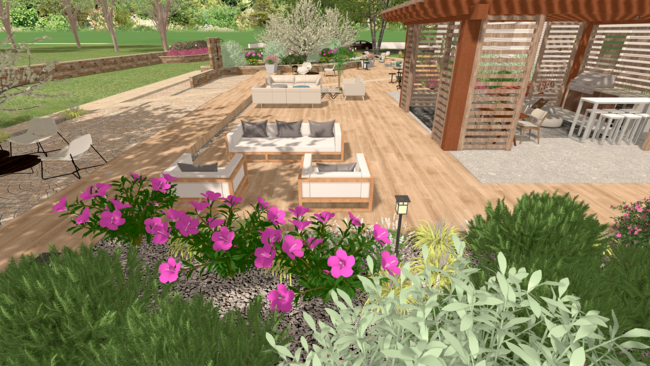 Climate & Planting
New Jersey has a humid subtropical climate with warm summers and cold winters. The state experiences an average of 46 inches of rainfall per year, making it suitable for growing a variety of crops such as blueberries, cranberries, tomatoes, corn, and soybeans.
Design & Build
Start your renovation from the comfort of your own home with a marvelous all-online process provided by industry experts. Our team of talented design specialists will help you completely revamp your outdoor space!
FAQ's
What is the Climate & Hardiness Zone of New Jersey?
The average annual precipitation in New Jersey ranges from around 40 inches along the southeastern coast to 51 inches in the state's north-central regions, with temperatures in the summer hovering around 26 °C (74 °F) and the winter hovering around -5 °C (30 °F). New Jersey's hardiness zones range from 5b in highland Sussex County to 8a in Atlantic City and Cape May. It is separated into planting zones 6a, 6b, 7a, and 7b.
What is the Soil Like in New Jersey?
Numerous different soil types can be found all over the state of New Jersey, which has a wide variety of soil types. The USDA Natural Resources Conservation Service estimates that New Jersey contains 85 distinct soil series, each of which has special qualities that make it more or less appropriate for a variety of agricultural techniques. The A-horizon, or topsoil, is one of the most crucial soil layers since it is full of organic matter and necessary for plant growth.
For each county in New Jersey, soil surveys contain descriptions, interpretations, and maps that have been created and are still being updated by soil scientists from the Natural Resources Conservation Service in New Jersey. Communities, landowners, and the government can use this knowledge about the soil's capabilities and features in their area to make better land use decisions.
Overall, the soil in New Jersey is highly diverse and has several different soil types, each of which has certain characteristics that make it more or less appropriate for different agricultural operations.
Popular Landscapes Homeowners Love in New Jersey
New Jersey homeowners have a diverse range of landscaping preferences, but here are some popular landscapes that are commonly found in the area:
English Garden: A classic style of garden that incorporates elements like brick walkways, formal hedges, and colorful floral displays.

Coastal Landscape: A beach-inspired landscape that features sandy soil, native grasses and plants, and nautical decor.

Woodland Garden: A naturalistic style of garden that incorporates native plants, trees, and shrubs to create a lush and peaceful retreat.

Cottage Garden: A charming garden style that features a mix of colorful flowers, vegetables, and herbs, often arranged in a relaxed, informal manner.

Modern Landscape: A sleek and contemporary style that often features clean lines, minimalist plantings, and hardscaping elements like concrete or steel.

Tuscan Landscape: A Mediterranean-inspired landscape that often incorporates elements like stucco walls, terra-cotta planters, and drought-tolerant plants like lavender and rosemary.

Japanese Garden: A serene and peaceful style of garden that often features elements like water features, mossy rocks, and carefully trimmed shrubs and trees.
These are just a few examples of popular landscapes in New Jersey, but there are countless other styles and variations to choose from. Ultimately, the best landscape for your home will depend on your style, budget, and the unique characteristics of your property.
What to Grow in a Home Garden in New Jersey?
If you're a homeowner in New Jersey and are looking to start your home garden, there are plenty of options for plants that can thrive in the Garden State's climate. It's important to consider the growing season and which plants will do best in the area.
One great option for a New Jersey home garden is to grow cold-weather crops such as kale, beets, and lettuce during the spring months. These vegetables prefer the moderate temperatures of spring and will struggle in the intense heat of a New Jersey summer.
For those who are just starting, it's a good idea to stick with easy-care plants that are disease and deer resistant. This will give you a sense of early accomplishment and help build your confidence as a gardener. Choosing plants that match your garden's sun and shade needs is also important, which will help them thrive.
Plenty of perennials do well in New Jersey's climate, including bee balm and blanket flowers. These plants are hardy and can survive in USDA plant hardiness zones 5 through 8. Additionally, shrubs and bushes like boxwood, azalea, and juniper are excellent choices for New Jersey's climate.
Overall, there are plenty of options for gardeners in New Jersey. Whether you're looking to start with cold-weather crops or want to plant easy-care perennials and shrubs, the Garden State's climate provides a wealth of opportunities for home gardeners to grow beautiful and productive gardens.
How to Prepare Soil in New Jersey?
If you're planning on starting a garden in New Jersey, preparing the soil is essential to ensure that your plants have the best chance of thriving. Here are some tips on how to prepare your soil for planting:
Test your soil: Before you begin preparing your soil, it's a good idea to test it to see what nutrients it may be lacking. You can purchase a soil test kit at most garden centers or send a sample to a soil testing lab.

Clear the area: Remove any weeds, rocks, or debris from the area where you plan to plant your garden. This will make it easier to work on the soil and will help prevent weeds from growing in your garden.

Add compost: Compost is a great way to add nutrients to your soil. You can purchase compost at a garden center or make your own by composting kitchen scraps and yard waste. Spread a layer of compost over the soil and mix it in using a garden fork or tiller.

Add organic matter: Organic matter such as leaves, grass clippings, or straw can help improve soil quality. Spread a layer of organic matter over the soil and mix it in using a garden fork or tiller.

Add fertilizer: If your soil test indicates that your soil is lacking in certain nutrients, you may need to add fertilizer. Choose a fertilizer that is appropriate for the type of plants you plan to grow.

Till the soil: Use a garden fork or tiller to mix the compost, organic matter, and fertilizer into the soil. This will help distribute the nutrients evenly throughout the soil.
By following these steps, you can create nutrient-rich soil that will provide a healthy growing environment for your plants. With a little preparation, you can enjoy a bountiful harvest of fresh vegetables, fruits, and herbs from your garden in New Jersey.
Have Your Yard Designed By A Pro in New-jersey For Under $300!
Over 50,000 Homeowners Have Used ShrubHub to Design their Dream Yard
Design My Yard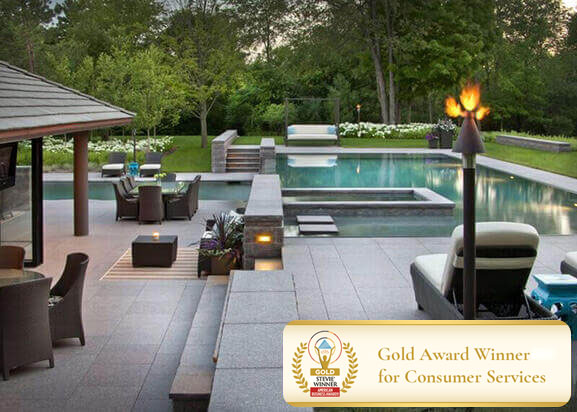 2022 Completed Project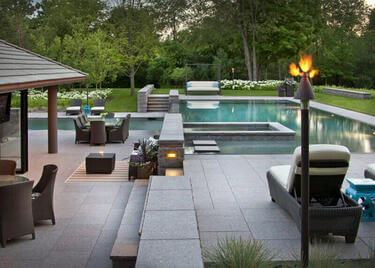 2022 Completed Project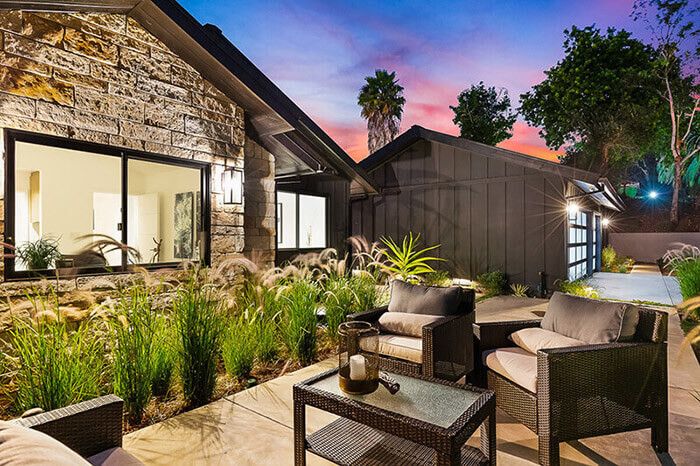 News Wire: ShrubHub Is The #1 Rated Yard Design Service in New-jersey
Stop Stressing About an Unfinished or Ugly Yard

Host Confidently With The Most Beautiful Yard In Town

Come Home To Your Dream Space Every Day

For A Limited Time Only: $997 Just $297 (Save 70%)
See Our 3D Landscape Design Packages:
Front Yard Package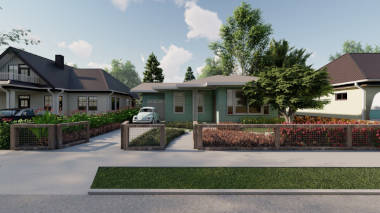 Back Yard Package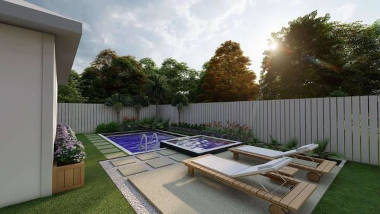 Front & Backyard Package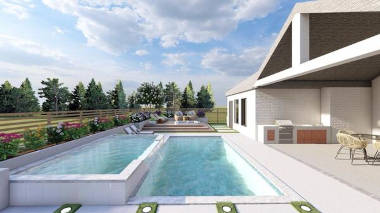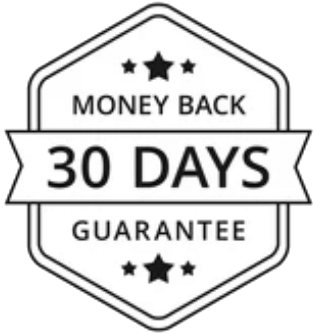 We're so confident in our 3D design service we're offering all of our customers a 30-Day-Guarantee.
ShrubHub in the News
"ShrubHub can design any yard in any style."

"Their innovative design service is changing the way homeowners build their yards."

"ShrubHub is fast, affordable, and perfect for any home improvement project."

Don't Waste Thousands on Outdated Landscaping Services
ShrubHub Can Start Building Your Yard for Under $300
Custom designs from "local professionals" can cost you upwards of $1,000 to $3,000
Our expert designers have years of experience building dream yards. Tired of coming home to dried out grass or a warped deck? Our designers can help you fix that AND increase your home value by up to 23%.
Our team is a network of the best landscape designers in the industry, working from home so we have no overhead. Meaning, all of our savings gets passed on to the customer.
Our Weekly Blog
Here are some pro tips, recommendations, and budget-friendly ideas on landscaping, complete yard renovations, and garden maintenance from our talented group of design experts.
Designers Are In High Demand
Reserve Yours Now!
1
Where Should We Send Your Design?
2
Get Your Personal Designer