Landscape Design by Shrubhub in Maryland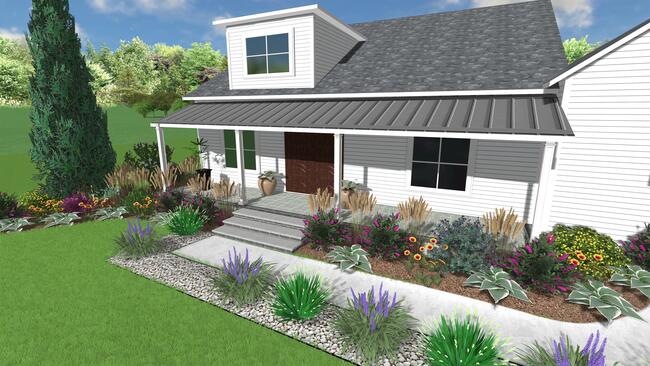 Home to a magnificent coastline that stretches many miles along the Atlantic Ocean, "America in Miniature" offers you a great opportunity to bathe in the sun, sink your toes in the sand, have a picnic lunch, or enjoy some adrenaline-pumping water sports.
Design & Build
The climate and geography of the state are ideal for a wide range of vegetation, from flowering shrubs and perennials to towering shade trees. Many Maryland homeowners prefer naturalistic, low-maintenance designs with native plants, attractive grasses, and stone or gravel pathways. Water features such as fountains and ponds are also popular additions to outdoor settings, giving a quiet and serene environment.
Design My Yard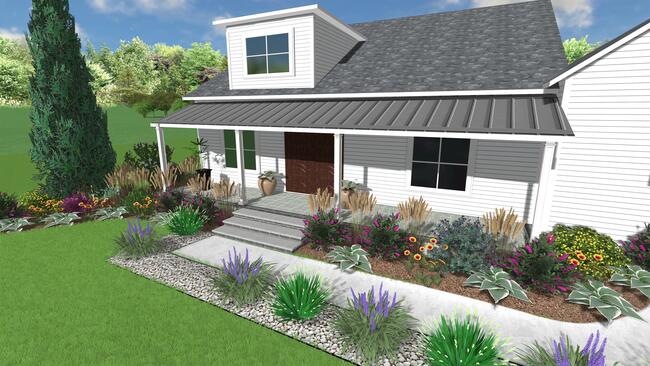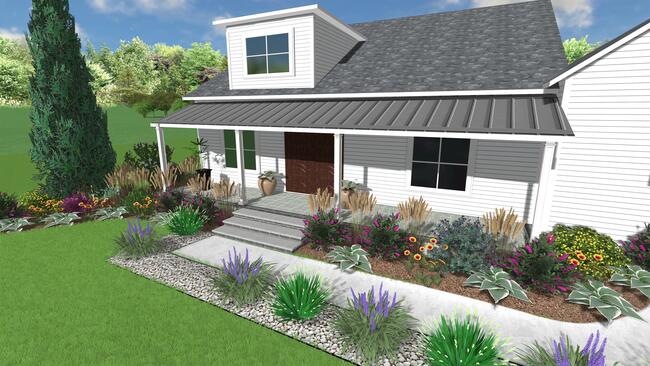 Maryland Landscape Design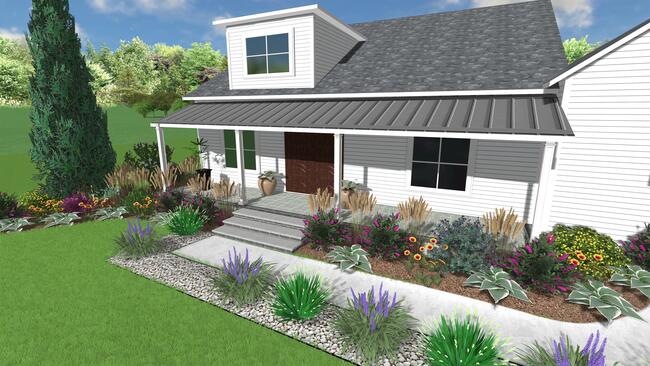 Climate & Planting
Maryland's coastal plains are home to many native plant species such as beach grass, salt marsh hay, and wildflowers. The state is known for its humid subtropical climate with hot summers and cool winters, which allows for the growth of a wide variety of fruits and vegetables.
Design & Build
Start your renovation from the comfort of your own home with a marvelous all-online process provided by industry experts. Our team of talented design specialists will help you completely revamp your outdoor space!
FAQ's
What are some popular landscape design styles in Maryland?
The traditional English Garden is a popular style in MD, with symmetrical shapes, a variety of colorful perennials, and well-manicured hedges.
Naturalistic or ecological design is another popular style that emphasizes sustainability and uses native plants and materials to create a harmonious and environmentally beneficial setting.
Meanwhile, the Mediterranean-style landscaping incorporates warm colors, low-maintenance plants, and landscaping components like stone walls and water features.
What factors should I consider when selecting plants for my Maryland landscape?
First and foremost, you'll want to consider the region's climate and soil conditions to ensure that the plants you choose are appropriate for the area.
You should also consider how much sunlight and shade each section of your landscaping receives throughout the day, as well as how much water each plant requires to grow.
It's also important to evaluate the plants' size and growth tendencies, as well as their aesthetic appeal and any potential maintenance requirements.
How can I incorporate sustainable design principles into my Maryland landscape?
By choosing native plants, installing rain gardens, and using permeable pavers, you can reduce water usage, prevent erosion, and provide habitat for local wildlife.
You can also choose eco-friendly materials and products manufactured from recycled resources.
Sustainable design is all about establishing a healthy relationship between your outdoor area and the natural environment, and by taking a few easy measures, you can have a significant impact on the health of the planet while also creating a beautiful and practical landscape.
What factors should be considered when designing a landscape in Maryland?
Landscape design in Maryland requires careful consideration of many factors to produce a practical and visually beautiful outdoor area.
The first thing to consider is the climate, as Maryland experiences all four seasons, each with its distinct qualities.
Temperature variations, precipitation, and wind patterns can all have an impact on the plants and materials utilized in landscape design.
Also, the land's topography should be assessed to determine how it might be used to construct desired design elements such as terracing or retaining walls.
Soil type, water drainage, and the presence of any existing trees or structures are all important considerations.
How much does landscape design cost in Maryland?
The cost might vary greatly based on several factors, including the size and complexity of the project, the level of customization, the materials used, and the designer's experience.
However, on average, Maryland homeowners can expect to pay anywhere from a few thousand to tens of thousands of dollars for a professional landscape.
While this may appear to be a significant investment, keep in mind that a well-designed outside space can greatly enhance your quality of life while also increasing the value of your property.
What is the best time of year to start a landscape design project in Maryland?
In general, the best time to begin a landscape design project in Maryland is in the spring or fall.
This is when the temperature is moderate, the soil is moist, and the plants are emerging or entering dormancy, making it easier to transplant or move them.
However, with proper planning and consideration of Maryland's unique climate, you can start your landscaping project at any time of the year.
Do I need a permit to install a landscape design in Maryland?
The answer isn't as easy as yes or no because it is heavily dependent on the magnitude of your project and local rules.
While some modest projects, such as planting a few flowers or installing a birdhouse, may not require a permit, larger ones, such as building a retaining wall or installing a major water feature, most likely will.
The permission procedure can be intimidating, but it is necessary to guarantee that your project fulfills safety standards and does not break any zoning rules.
Can a landscape design add value to my Maryland home?
A well-designed landscape can add significant value to your Maryland home, both aesthetically and financially.
Beyond just enhancing the beauty of your property, a thoughtfully planned landscape can create functional outdoor living spaces, boost curb appeal, and even lower your energy bills by providing shade and insulation.
Whether you're looking to sell your home in the future or simply want to enjoy the benefits of a beautiful and functional outdoor space, investing in a professional landscape design is a smart move.
What types of plants are best suited for Maryland's climate?
It can be difficult to pick plants that will grow in the state's varied climate.
With hot, humid summers and cold, snowy winters, it might be difficult to figure out plants that can withstand changing weather patterns.
There are, however, many plant kinds that are well-suited to Maryland's environment, ranging from bright perennials to sturdy shrubs and trees.
Native plants to Maryland, such as black-eyed Susans, butterfly weed, and eastern red cedars, are well-suited to the state's environment, but there are many other species to consider.
Your landscaper should be able to provide you with a list of plants that are appropriate for your zone and the locations where they will be planted.
Have Your Yard Designed By A Pro in Maryland For Under $300!
Over 50,000 Homeowners Have Used ShrubHub to Design their Dream Yard
Design My Yard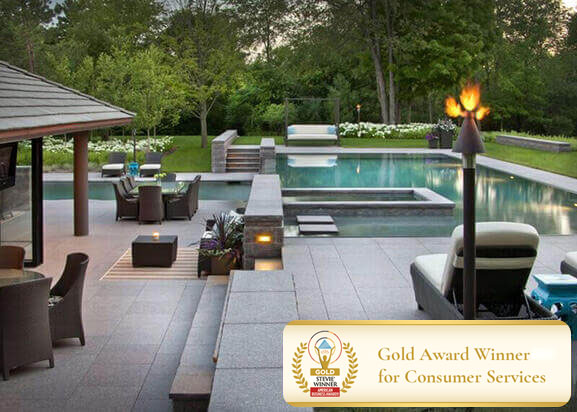 2022 Completed Project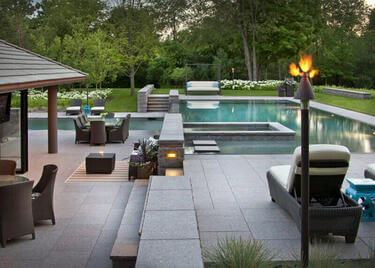 2022 Completed Project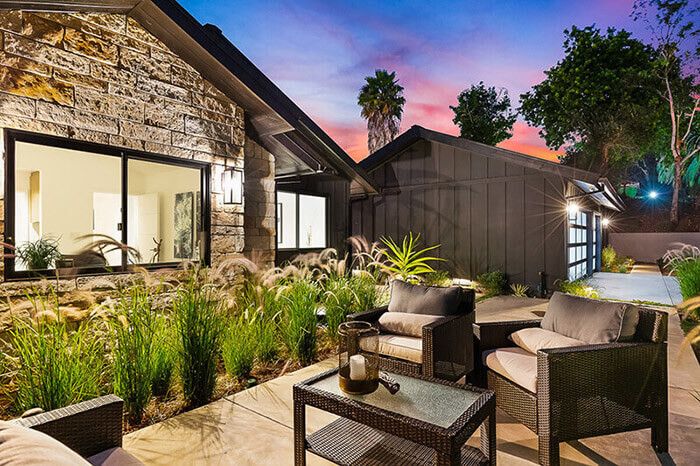 News Wire: ShrubHub Is The #1 Rated Yard Design Service in Maryland
Stop Stressing About an Unfinished or Ugly Yard

Host Confidently With The Most Beautiful Yard In Town

Come Home To Your Dream Space Every Day

For A Limited Time Only: $997 Just $297 (Save 70%)
See Our 3D Landscape Design Packages:
Front Yard Package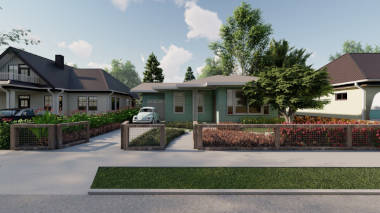 Back Yard Package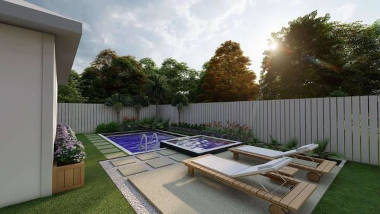 Front & Backyard Package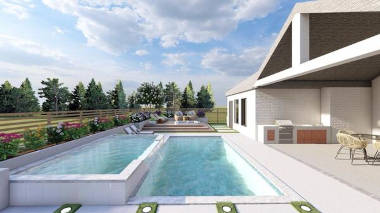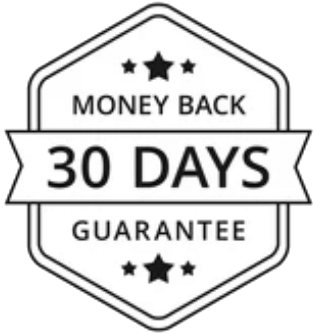 We're so confident in our 3D design service we're offering all of our customers a 30-Day-Guarantee.
ShrubHub in the News
"ShrubHub can design any yard in any style."

"Their innovative design service is changing the way homeowners build their yards."

"ShrubHub is fast, affordable, and perfect for any home improvement project."

Don't Waste Thousands on Outdated Landscaping Services
ShrubHub Can Start Building Your Yard for Under $300
Custom designs from "local professionals" can cost you upwards of $1,000 to $3,000
Our expert designers have years of experience building dream yards. Tired of coming home to dried out grass or a warped deck? Our designers can help you fix that AND increase your home value by up to 23%.
Our team is a network of the best landscape designers in the industry, working from home so we have no overhead. Meaning, all of our savings gets passed on to the customer.
Our Weekly Blog
Here are some pro tips, recommendations, and budget-friendly ideas on landscaping, complete yard renovations, and garden maintenance from our talented group of design experts.
Designers Are In High Demand
Reserve Yours Now!
1
Where Should We Send Your Design?
2
Get Your Personal Designer