Landscape Design by Shrubhub in Florida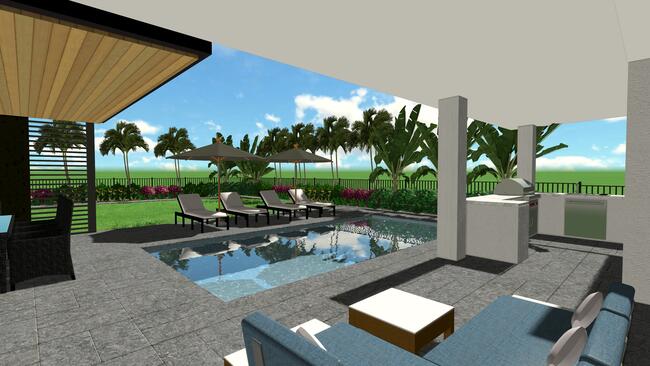 What is the first thing that pops into your mind when thinking of Florida? Exactly, the golden sand, warm weather, and the calming waves of the beaches. It is nicknamed the "Sunshine State" for a reason! Sunbathing, swimming, and watersports are some of the experiences Florida has to offer.
Design & Build
Known for its tropical climate and lush vegetation, Florida offers a variety of options when it comes to landscaping. From lush tropical gardens to minimalist designs, Florida's landscape design style reflects its diverse flora and fauna. Many homeowners opt for a tropical look, with large palms, exotic flowers, and cascading vines. Others prefer a more modern approach with clean lines and minimalist features. What most Floridians agree on is maintaining a tropical element that inspires by the state's charm
Design My Yard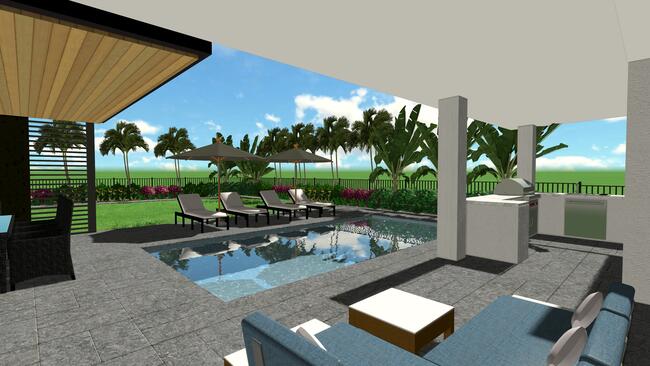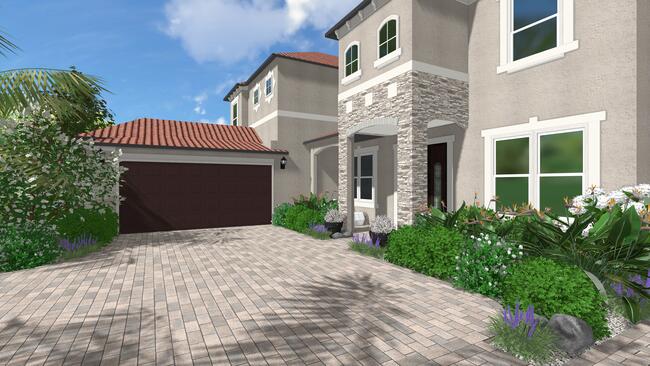 Florida Landscape Design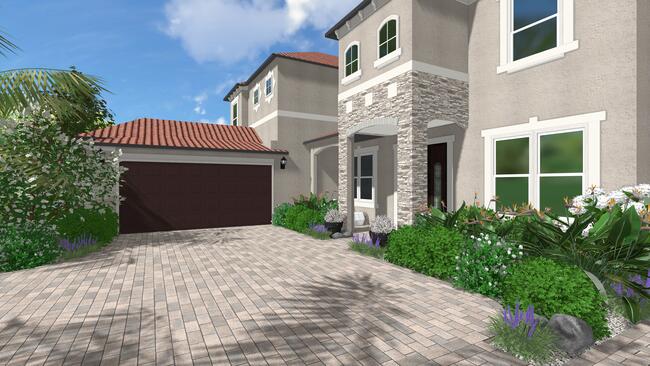 Climate & Planting
Florida is the land of sunshine and endless growing seasons! With its tropical climate, It is perfect for growing citrus fruits, strawberries, blueberries, avocados, and other exotic produce. These perfect conditions make Florida's landscape designs as charming and unique as the state itself.
Design & Build
Start your renovation from the comfort of your own home with a marvelous all-online process provided by industry experts. Our team of talented design specialists will help you completely revamp your outdoor space!
FAQ's
Is there a certain landscape design style that is popular in Florida?
A wide variety of residential and commercial properties and landscape designs are popular in Florida.
The state has a lot of coastlines, so it's common to see coastal landscapes with palm trees, tropical plants, and flowers. Florida also has many waterfront properties on the shores of its many lakes, rivers, and oceans.
Many golf courses are located throughout the state, making it easy for homeowners who live close by their favorite course to maintain their lawns themselves or hire lawn service from someone else who can do it for them!
Does Florida's weather affect the type of landscape design you do?
Yes, Florida's weather is a big factor when it comes to landscape design. The temperatures are hot and humid most of the year, so you must be careful about what plants you plant in your yard.
You also have to consider how much rain your yard gets each year as well as how much sun exposure it gets during different seasons.
You mustn't get too cold in the front yard or too hot in your back yard so there are certain things you can do when designing your landscaping that help with this problem.
For example:
If it rains too much during certain times of year then maybe adding some extra drainage systems would be good for keeping water away from plants' roots (and therefore helping keep them safe).

If there isn't enough sunlight reaching certain areas, maybe adding some trees would help provide shade where needed without blocking out too much light completely (thus harming plant growth).
Should I use Florida-native plants in my landscaping?
The answer to this question is a resounding yes. Florida-native plants are the best choice for landscaping because they're well adapted to our climate and environment, require less maintenance, attract wildlife, and can be used in all areas of landscape maintenance.
Native plants have been able to thrive in Florida because we have such a wide variety and quality climates from north to south.
They've learned how to adapt over time so that they don't need much water or fertilizer.
Another reason why using native plants is better than buying ones from nurseries outside our state borders: insects & diseases may attack these non-native species more often than not.
How often should I water my plants in Florida?
The frequency with which you water your plants depends on the type of plant, soil type, and weather conditions.
In general, most Florida residents should water their landscape once a week during the hot summer months (May through September).
If you're unsure whether or not your plants need watering then check the soil around the base of each one. If it feels dry up to 1/2-inch deep then it's time to give them some H20! If there is no moisture present in the top layer then don't waste any more time--grab some buckets and get busy!
How often should I fertilize my trees and shrubs in Florida?
The answer is simple: Once a year. In the spring, before growth starts, apply fertilizer to your trees and shrubs.
A general rule of thumb is to feed them every six months by applying about 1/4 pound of 10-10-10 fertilizer per inch of trunk diameter.
For example, if you have a 6-inch tree trunk, you would use 2 pounds (1/4 pound) of 10-10-10 fertilizer each year as part of an annual maintenance program for planting that tree.
If you're not sure how much fertilizer to use on each plant or shrub in your landscape, contact us today! We'll help get things back on track so your landscape looks great all year!
Do you have any lawn maintenance advice for my Florida home?
You can do some things to help keep your lawn healthy and looking nice.
First, make sure that any dead grass is taken care of right away so it doesn't spread to other areas of your yard.
Next, make sure that you have plenty of mulch available for new plants as they grow. This will help keep the soil moist and prevent weeds from growing.
Finally, make sure that you don't overwater your lawn. It's better to water your lawn care for it infrequently than to give it too much water at once!
Is it possible to design an outdoor living space for my Florida yard?
Outdoor living spaces are becoming more and more popular, especially in Florida. They're a great way to enjoy the weather and have fun with your family outside your home.
But designing an outdoor living space can be difficult--you need furniture that's durable enough for outdoor use and stylish enough to fit into and enhance your overall look.
And if you don't know where to start with designing an outdoor living space? You may end up spending money on things that don't work or look good together!
If this sounds familiar, don't worry: we've got all the tips and tricks needed for creating and maintaining an awesome Florida yard design that will make any garden party feel complete.
How soon should I begin my landscaping project?
The optimal time to begin your landscaping project is as soon as possible after you buy a home. While this may not be the most convenient time for you, it's much more cost-efficient than waiting and allowing your yard to deteriorate further.
Landscape improvements can be done at any time of year, but spring and summer are often considered ideal because they provide the perfect weather conditions for planting new trees and shrubs.
Have Your Yard Designed By A Pro in Florida For Under $300!
Over 50,000 Homeowners Have Used ShrubHub to Design their Dream Yard
Design My Yard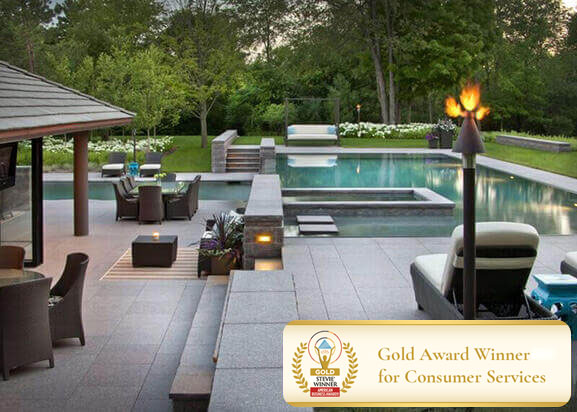 2022 Completed Project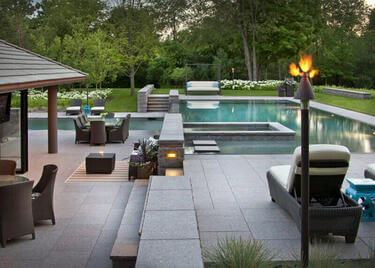 2022 Completed Project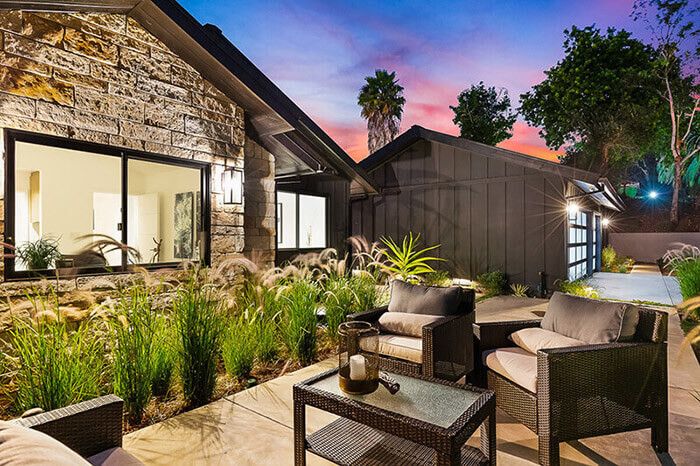 News Wire: ShrubHub Is The #1 Rated Yard Design Service in Florida
Stop Stressing About an Unfinished or Ugly Yard

Host Confidently With The Most Beautiful Yard In Town

Come Home To Your Dream Space Every Day

For A Limited Time Only: $997 Just $297 (Save 70%)
See Our 3D Landscape Design Packages:
Front Yard Package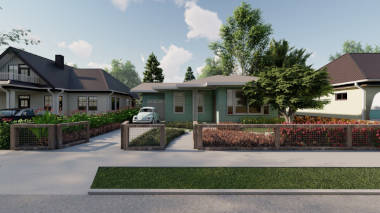 Back Yard Package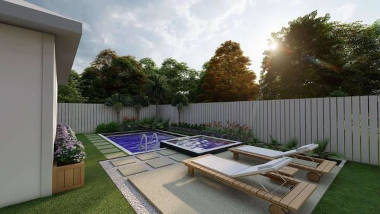 Front & Backyard Package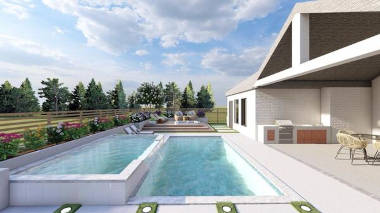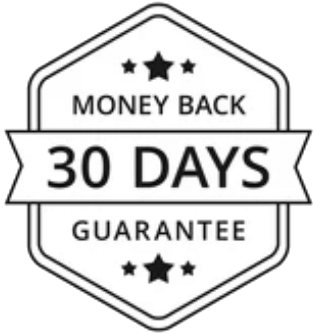 We're so confident in our 3D design service we're offering all of our customers a 30-Day-Guarantee.
ShrubHub in the News
"ShrubHub can design any yard in any style."

"Their innovative design service is changing the way homeowners build their yards."

"ShrubHub is fast, affordable, and perfect for any home improvement project."

Don't Waste Thousands on Outdated Landscaping Services
ShrubHub Can Start Building Your Yard for Under $300
Custom designs from "local professionals" can cost you upwards of $1,000 to $3,000
Our expert designers have years of experience building dream yards. Tired of coming home to dried out grass or a warped deck? Our designers can help you fix that AND increase your home value by up to 23%.
Our team is a network of the best landscape designers in the industry, working from home so we have no overhead. Meaning, all of our savings gets passed on to the customer.
Our Weekly Blog
Here are some pro tips, recommendations, and budget-friendly ideas on landscaping, complete yard renovations, and garden maintenance from our talented group of design experts.
Designers Are In High Demand
Reserve Yours Now!
1
Where Should We Send Your Design?
2
Get Your Personal Designer