Landscape Design by Shrubhub in Kansas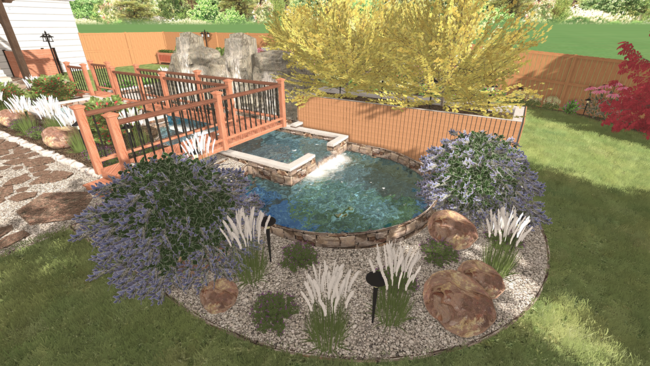 Overflowing with some of nature's most wondrous creations, Kansas boasts vast expanses of grasslands, rolling hills, prairies, and a wide array of stone outcroppings. Because the weather (a humid continental climate) is perfectly suitable for sunflowers, Kansas is nicknamed "The Sunflower State".
Design & Build
Because of the state's hot summers and unpredictable weather patterns, plants and landscaping materials that can resist harsh temperatures and drought conditions must be carefully chosen. To create a sustainable and visually beautiful environment, many homeowners choose native grasses, wildflowers, and xeriscaping techniques. Outdoor living spaces such as patios, decks, and fire pits are other popular features that allow residents to enjoy their yards all year.
Design My Yard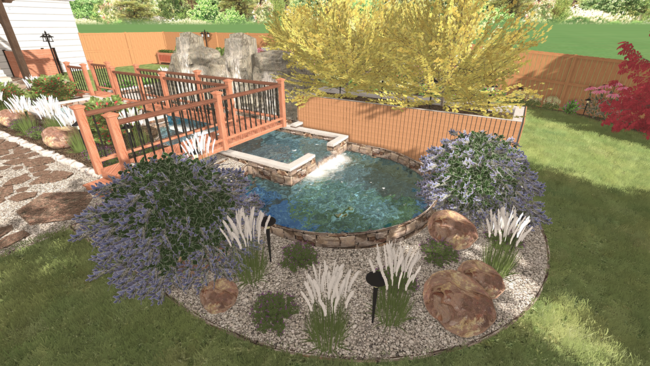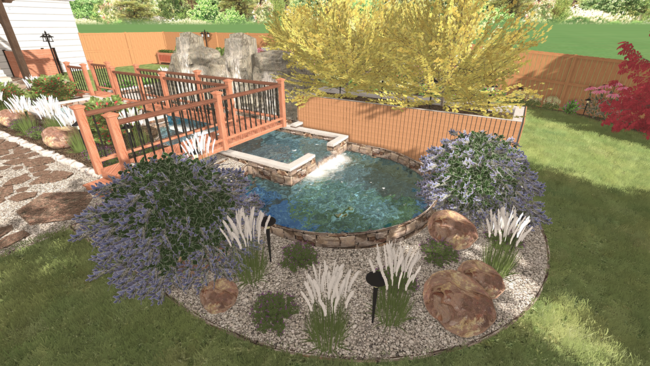 Kansas Landscape Design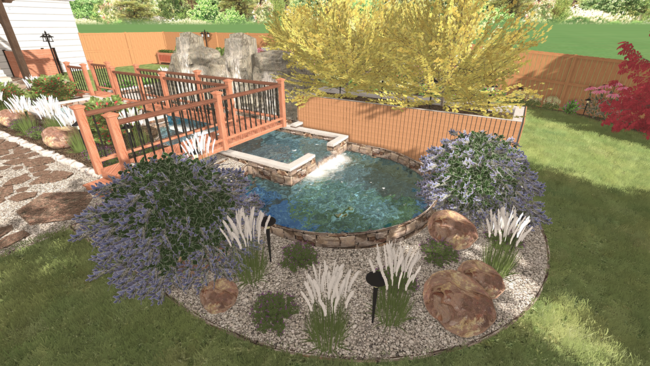 Climate & Planting
Kansas agricultural industry is driven by wheat, corn, soybeans, sorghum, and cattle. In the east, the state has a humid subtropical climate, but in the west, it has a semiarid steppe environment. This variation in climate makes landscaping decisions widely different in many areas around the state.
Design & Build
Start your renovation from the comfort of your own home with a marvelous all-online process provided by industry experts. Our team of talented design specialists will help you completely revamp your outdoor space!
FAQ's
What do I need to know about Kansas landscapes?
Kansas landscaping is all about creating a beautiful and functional outdoor space that reflects the unique climate and geography of the state. In designing a Kansas landscape, several key features are popular among homeowners and landscapers alike.
One of the primary considerations when designing a Kansas landscape is selecting plants that are well-suited to the hot and dry climate. Many Kansas landscapers prefer to use native plants that are adapted to the local environment, such as ornamental grasses like big bluestem and side oats grama, succulents like Agave, and wildflowers like sunflowers, Indian blanket flowers, and purple coneflowers. By choosing plants that are adapted to the local climate, you can ensure that your yard looks beautiful and healthy all year round.
Water features are also a popular feature of Kansas landscaping. Even in small yards, incorporating a water feature such as a fountain or pond can create a soothing and tranquil atmosphere. In addition to providing aesthetic appeal, water features can also help to keep your yard cool during the hot summer months.
When it comes to hardscaping, many Kansas landscapers prefer to use simple materials like gravel, stone, or decomposed granite. These materials can help to create a modern and uncrowded look, while also providing a durable and low-maintenance option for outdoor surfaces. Corten steel is another popular material choice that can complement the local color palette and add a touch of elegance to any outdoor space.
Finally, Kansas landscaping tends to favor designs with ample space and a minimalist aesthetic. By creating an open and airy feel in your outdoor space, you can enhance the beauty and functionality of your yard while also providing a relaxing and inviting atmosphere for you and your guests.
Overall, many different elements go into designing a beautiful and functional Kansas landscape. Whether you're looking to add some native plants, a water feature, or some simple hardscaping, there are plenty of options available to help you create the outdoor space of your dreams.
What do I need to consider when designing for a Kansas landscape?
Designing a beautiful and functional landscape in Kansas is an exciting adventure! To make sure your landscape is a success, there are a few things you'll want to keep in mind.
First, consider the plants that will work best in Kansas's unique climate and soil conditions. Look for native species that are well-adapted to hot, dry summers, or check out drought-resistant varieties that require less water and upkeep. And don't forget to think about other factors like site conditions, sun exposure, and drainage when planning your dream landscape!
Next, it's time to get creative and think about all the fun features and materials you can use to enhance your outdoor space. From natural stone walkways to cozy fire pits, there are endless possibilities for creating a landscape that's both beautiful and functional. And don't forget about outdoor living areas like patios and kitchens - these can be the perfect place for family gatherings and relaxing after a long day. Just remember to choose materials that are durable and easy to maintain, so you can enjoy your landscape for years to come.
What kinds of plants are native to Kansas?
Kansas falls under USDA Hardiness Zones 5 and 6, which means that the area experiences cold winters and hot summers. When it comes to choosing plants for your Kansas landscape, it's important to keep these climate conditions in mind to ensure your plants will thrive.
Thankfully, many beautiful and hardy plant options are well-suited to Kansas's planting zone. Native grasses like big bluestem, Indian grass, and switchgrass are popular choices for their resilience and low-maintenance needs. Other popular options include colorful wildflowers like coneflowers, black-eyed Susans, and butterfly weeds, which can add a pop of color to any landscape. Shrubs like American beautyberry, serviceberry, and sumac are also good choices for Kansas, as they can provide year-round interest and are well-adapted to the region's climate.
Of course, every landscape is unique and it's important to choose plants that fit your specific site conditions and personal preferences. A local nursery or landscaping professional can provide expert advice and help you select the perfect plants for your Kansas landscape.
Should I use local plants in my landscape?
Using native plants in your landscape is a great idea for several reasons. First, native plants are adapted to the local climate and soil conditions, which means they will require less water, fertilizer, and maintenance compared to non-native plants. This can save you time and money in the long run, while also promoting a more sustainable landscape.
Another benefit of using native plants in your Kansas landscape is that they can provide important habitats for local wildlife, including birds, butterflies, and bees. Many native plant species have co-evolved with local wildlife, providing essential food, shelter, and nesting sites. By incorporating native plants into your landscape, you can help support biodiversity and create a more resilient ecosystem.
Finally, using native plants can also enhance the aesthetic appeal of your landscape. Many native plants have unique textures, colors, and growth habits that can create a distinctive look and feel. From prairie grasses to wildflowers, many beautiful and functional native plant options can add both beauty and value to your Kansas landscape. So, if you're looking to create a sustainable, wildlife-friendly, and beautiful landscape, using native plants is worth considering!
What landscaping styles work well in Kansas?
Kansas homeowners tend to favor modern and contemporary designs that are sleek and simple. A popular style is the use of simple materials such as gravel, stone, and decomposed granite. The use of Corten steel, while more expensive, is another popular choice that blends beautifully with the regional landscape color palette. Kansas homeowners also tend to favor uncrowded designs that complement their home's architecture.
Which hardscaping materials should I include in my Kansas landscape?
Kansas homeowners tend to prefer hardscaping materials that are durable and low maintenance. Popular materials include natural stone, pavers, and concrete. In addition to traditional hardscaping materials, Kansas homeowners also love incorporating water features into their landscape designs. From small fountains to elaborate waterfalls and ponds, water features can add an element of relaxation and serenity to any outdoor space.
When is the best time to get started on my landscape project?
The best time to get started on your landscape project in Kansas depends on the specific project and the plants you plan to use. Spring is a popular time to start outdoor projects, as the weather is mild and plants are starting to come out of dormancy. However, some projects may be better suited for the fall or winter months when the weather is cooler. It's important to work with a professional landscaper to determine the best time to start your project and to ensure that your plants are properly acclimated to the weather in Kansas.
Have Your Yard Designed By A Pro in Kansas For Under $300!
Over 50,000 Homeowners Have Used ShrubHub to Design their Dream Yard
Design My Yard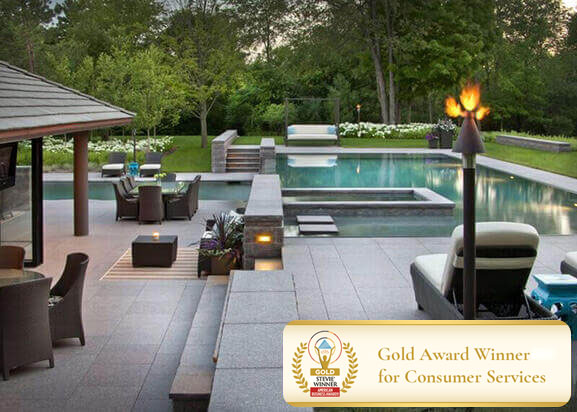 2022 Completed Project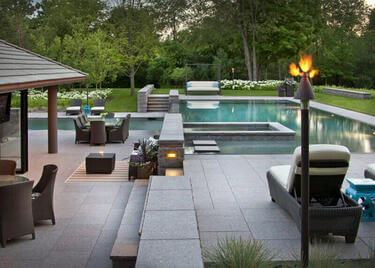 2022 Completed Project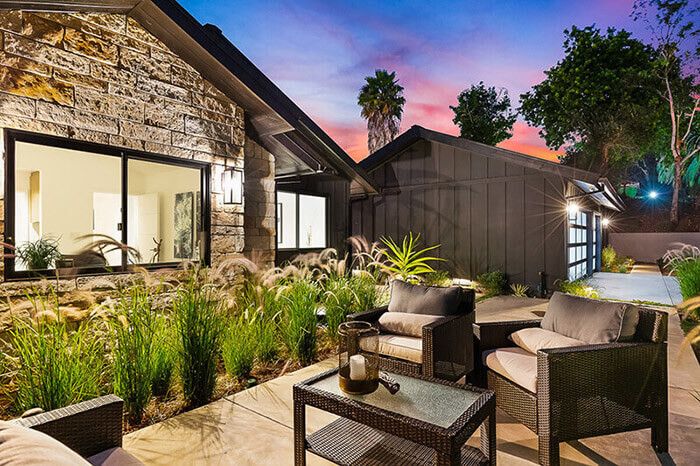 News Wire: ShrubHub Is The #1 Rated Yard Design Service in Kansas
Stop Stressing About an Unfinished or Ugly Yard

Host Confidently With The Most Beautiful Yard In Town

Come Home To Your Dream Space Every Day

For A Limited Time Only: $997 Just $297 (Save 70%)
See Our 3D Landscape Design Packages:
Front Yard Package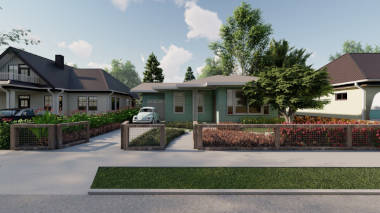 Back Yard Package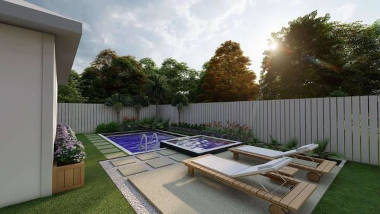 Front & Backyard Package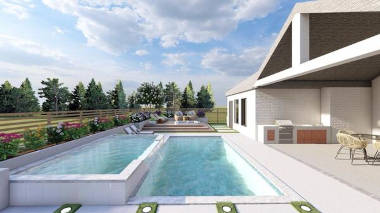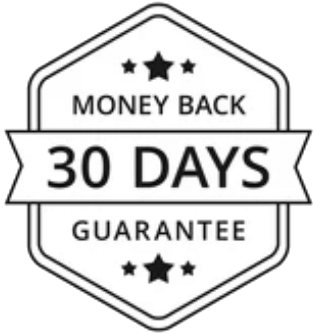 We're so confident in our 3D design service we're offering all of our customers a 30-Day-Guarantee.
ShrubHub in the News
"ShrubHub can design any yard in any style."

"Their innovative design service is changing the way homeowners build their yards."

"ShrubHub is fast, affordable, and perfect for any home improvement project."

Don't Waste Thousands on Outdated Landscaping Services
ShrubHub Can Start Building Your Yard for Under $300
Custom designs from "local professionals" can cost you upwards of $1,000 to $3,000
Our expert designers have years of experience building dream yards. Tired of coming home to dried out grass or a warped deck? Our designers can help you fix that AND increase your home value by up to 23%.
Our team is a network of the best landscape designers in the industry, working from home so we have no overhead. Meaning, all of our savings gets passed on to the customer.
Our Weekly Blog
Here are some pro tips, recommendations, and budget-friendly ideas on landscaping, complete yard renovations, and garden maintenance from our talented group of design experts.
Designers Are In High Demand
Reserve Yours Now!
1
Where Should We Send Your Design?
2
Get Your Personal Designer