Landscape Design by Shrubhub in Montana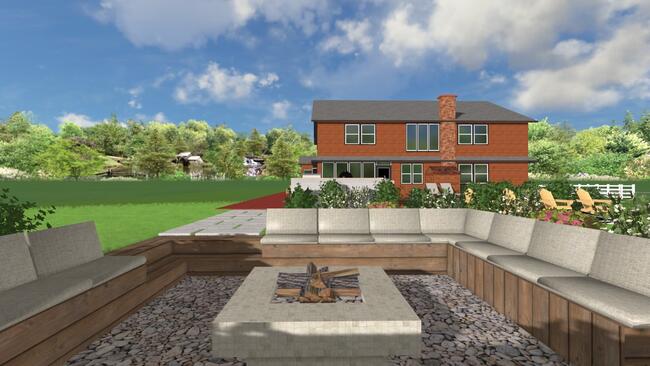 While ShrubHub crafts 3D landscape designs all over the United States, Montana has forever been one of our favorites! Eager to know why? Located in the western region of the United States, Montana is abundant with natural beauty: stupendous parks, vast prairies, hiking trails, and diverse wildlife.
Design & Build
Montana's magnificent nature provides the ideal backdrop for residences to highlight the rugged, wild terrain. In the front yard, you'll often find native plants and grasses, along with rock features that blend seamlessly with the surrounding landscape. Backyards often incorporate elements like fire pits, water features, and outdoor living spaces that allow residents to enjoy the beautiful scenery while relaxing with family and friends.
Design My Yard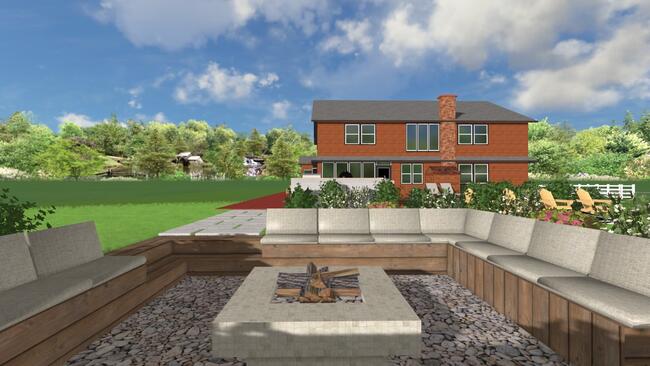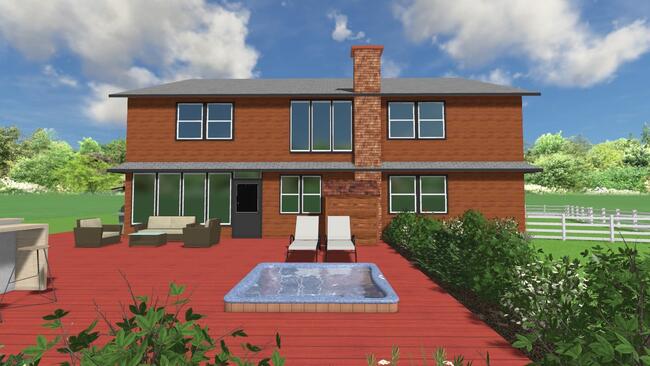 Montana Landscape Design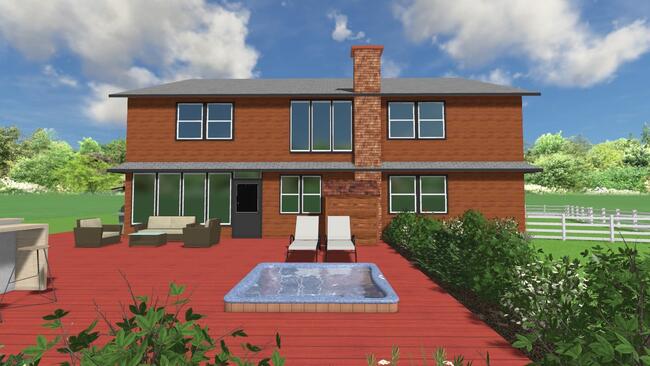 Climate & Planting
Montana has a varied climate with cold, snowy winters and warm summers. The state's vegetation is diverse and includes many forests of conifers. Montana's grasslands and high-altitude meadows are home to unique plant species such as sagebrush, wildflowers, and bear grass.
Design & Build
Start your renovation from the comfort of your own home with a marvelous all-online process provided by industry experts. Our team of talented design specialists will help you completely revamp your outdoor space!
FAQ's
What are the popular landscape design ideas in Montana?
There are a variety of Montana landscaping design ideas that could play up your garden's architecture. To amp up the cheerful vibes, create a partying nook in your outdoor space by building a fireplace. Equipped with a set of comfortable chairs, this spot will be perfect for family and friends gatherings.
If you are looking for a beautiful landscape design idea that doubles as a private hideaway, add a gazebo and envelop it with some of Montana's most captivating native plants. Tucked into the lush greenery, this outdoor seating area will never fail to bring a sense of tranquility to your yard.
However, simple design touches like garden containers, unique planters, or window boxes might be all you need to add waves of joyous colors to your garden.
Plus, creating an outdoor space that is equally pleasing at night is key to enjoying your garden at all times. For a whimsical glow in the evening, dress your Montana landscape with some string lights or embellish your seating area with outdoor lanterns for an artistic twist.
What native flowers thrive in Montana?
By marveling at Montana's mesmerizing natural attractions and breathtaking parks, you will realize why it is home to some of the most exotic flowers!
When it comes to enveloping your yard with a romantic enchantment, nothing beats bitterroot — after all, it's the official state flower for a reason! Ranging from deep pink or lavender to almost white colors, this low-growing perennial plant boasts fleshy roots, finger-like leaves, and a striking appearance. It's a great way to adorn your ground with pops of pinkish charm!
Do you feel your garden is somewhat lifeless as if a certain design piece is missing? Complete the scene with Goldenrod! This yellow-colored plant is an unbeatable way to give your outdoor space the burst of color it deserves to stand out.
For a wide assortment of native flowers, check out the following list:
Blanket Flowers

Maximilian Sunflower

Clarkia

Coneflower

Harebell

Rocky Mountain Iris

Sticky Geranium

Yarrow

Purple Prairie Clover

Nodding Onion
What trees to plant in my backyard in the Big Sky?
Nothing beats a ponderosa pine when it comes to adding a focal point to your landscape design. Adorned with orange-brown, scaly bark, heavy foliage, and eye-catchy cones, this Montana tree is a surefire way to grab your visitors' attention once they step into your yard.
In search of a wow-worthy statement? A quaking aspen tree is simply a piece of art on display! No one can ever pass this jaw-dropping creation without pausing to marvel at its beautiful details. Just like a carefully designed painting, its light-colored bark is embellished with some randomly scattered dark knots. What's more, the golden-yellow leaves fashion an eclectic outdoor space.
For other native trees, skim through the following options:
Douglas Fir

Lodgepole Pine

Western Larch

Bitter-Berry

Pinus Flexilis

Rocky Mountain Maple

Rocky Mountain Juniper

Engelmann Spruce
Where to find landscaping design services for a residential garden in Montana?
Extending its design services to every single state in the US, ShrubHub helps homeowners make the most out of their outdoor spaces by striking a balance among aesthetics, creativity, and functionality. As a result, you and every member of your family will think of this space as their petaway!
Living in today's fast-paced world, homeowners are constantly searching high and low for ways to revamp their yards without wasting much of their time attempting to design their spaces the traditional way. That's where ShrubHub comes into the picture.
From the comfort of your home, create a mind-blowing landscape design with the help of ShrubHub's most talented world-class designers. Fueled by a high degree of expertise, our team transforms your now-boring yard into an exhilarating journey: one that you enjoy whenever you step into your outdoor space.
How to maintain a well-kept yard in Montana?
It's a well-known fact: there's no point in putting together a breathtaking landscape design if the homeowner is not planning on maintaining it.
To keep your outdoor space looking like a little oasis tucked into the trees, you have to continue to care for your garden regularly by putting into consideration the following tips:
Give your yard a seasonal cleanup by removing debris or leaves and fertilizing your trees, lawn, and plants.

Spread a fresh layer of mulch to protect your plants from extreme weather conditions: the burning heat of the summer or the bitter cold of the winter.

Prune your trees and shrubs regularly to not only maintain a fresh-looking garden but also keep your plants healthy.
Which drought-tolerant plants to grow in my Montana backyard?
If you are looking for a drought-tolerant tree that thrives in your Montana backyard, you can't go wrong with the Amur maple tree. Adorned with a fiery red glow, this tree will add an unmistakable charm to your outdoor space.
Douglas hawthorn, black hills spruce, burr oak, fringed sage, smokebush, silverberry, and snowberry are some of the most interesting drought-tolerant plants to grow in Montana.
How to control weed growth in my Montana garden?
There's no doubt that Montana boasts some of the most breathtaking landscapes in the entire USA. However, there's this one thing that all gardeners and homeowners agree to be a pain in their necks: weeds!
There is a wide assortment of methods to prevent weed growth in your garden: regularly maintaining your space, mulching, hand weeding, densely planting your garden to increase the shaded areas, using herbicides, or growing cover crops.
Have Your Yard Designed By A Pro in Montana For Under $300!
Over 50,000 Homeowners Have Used ShrubHub to Design their Dream Yard
Design My Yard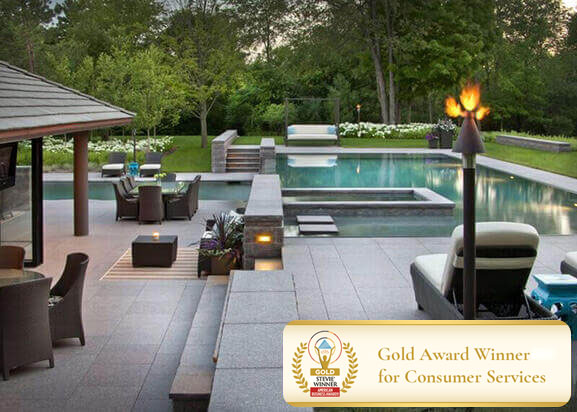 2022 Completed Project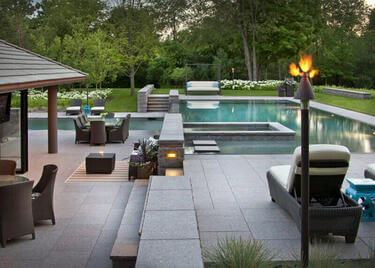 2022 Completed Project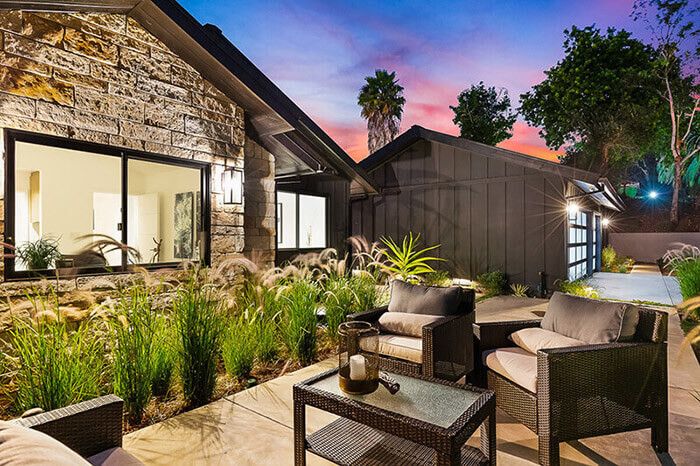 News Wire: ShrubHub Is The #1 Rated Yard Design Service in Montana
Stop Stressing About an Unfinished or Ugly Yard

Host Confidently With The Most Beautiful Yard In Town

Come Home To Your Dream Space Every Day

For A Limited Time Only: $997 Just $297 (Save 70%)
See Our 3D Landscape Design Packages:
Front Yard Package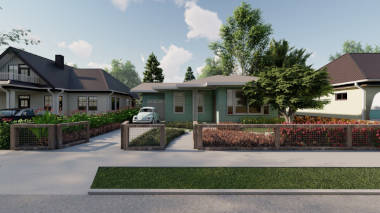 Back Yard Package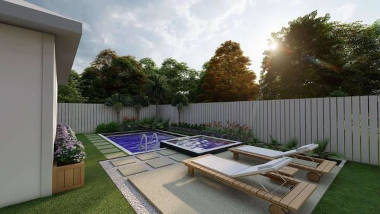 Front & Backyard Package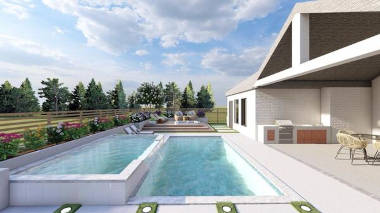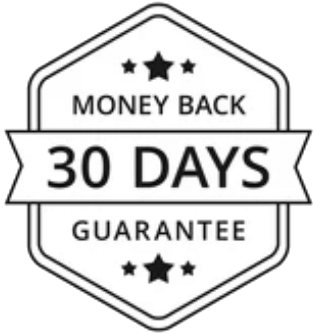 We're so confident in our 3D design service we're offering all of our customers a 30-Day-Guarantee.
ShrubHub in the News
"ShrubHub can design any yard in any style."

"Their innovative design service is changing the way homeowners build their yards."

"ShrubHub is fast, affordable, and perfect for any home improvement project."

Don't Waste Thousands on Outdated Landscaping Services
ShrubHub Can Start Building Your Yard for Under $300
Custom designs from "local professionals" can cost you upwards of $1,000 to $3,000
Our expert designers have years of experience building dream yards. Tired of coming home to dried out grass or a warped deck? Our designers can help you fix that AND increase your home value by up to 23%.
Our team is a network of the best landscape designers in the industry, working from home so we have no overhead. Meaning, all of our savings gets passed on to the customer.
Our Weekly Blog
Here are some pro tips, recommendations, and budget-friendly ideas on landscaping, complete yard renovations, and garden maintenance from our talented group of design experts.
Designers Are In High Demand
Reserve Yours Now!
1
Where Should We Send Your Design?
2
Get Your Personal Designer