Landscape Design by Shrubhub in Oregon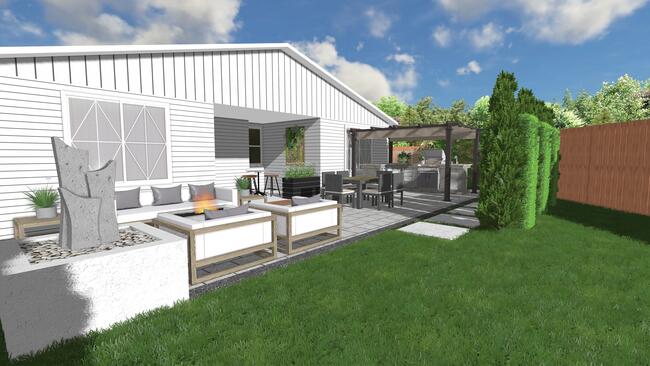 Believe us when we say: this is one of ShrubHub's favorites. And what backs our judgment is that it often ranks among America's most beautiful states. Here, you can marvel at exotic wildflowers, cascading waterfalls, the highest snowy peak, and dramatic ocean views!
Design & Build
Home to native exotic wildflowers, cascading waterfalls, rainforests, and much more of its unbelievably beautiful nature, Oregon is a source of inspiration for every homeowner. Think native plants like Oregon sunshine and Douglas Iris, rain gardens, edible landscaping, Japanese gardens, or xeriscaping!
Design My Yard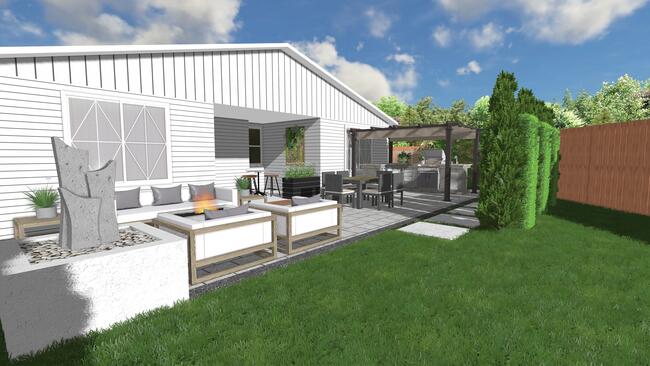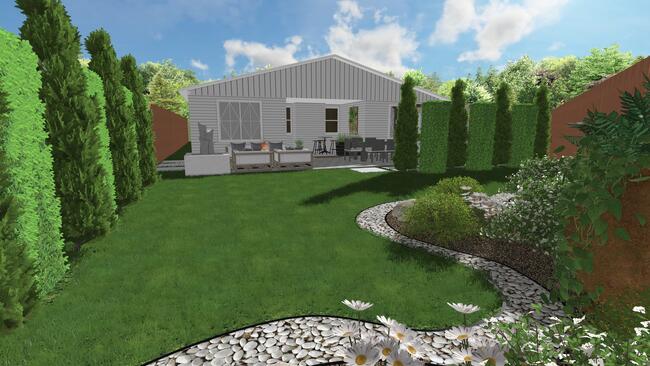 Oregon Landscape Design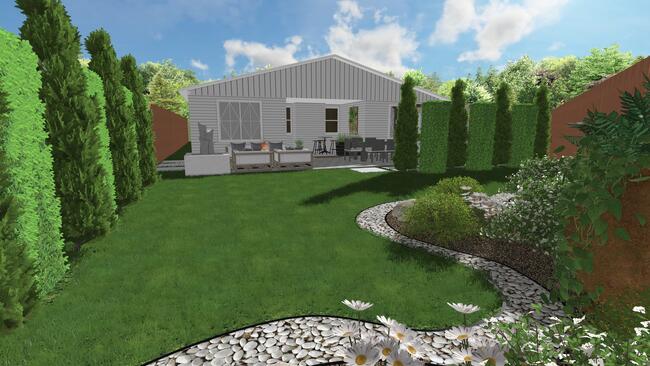 Climate & Planting
Oregon offers a wide variety of climates, from semi-arid deserts in the east to temperate rainforests in the west. A variety of products, including berries, grapes, hazelnuts, and potatoes, may be grown in the state because of its good soils and plentiful rainfall.
Design & Build
Start your renovation from the comfort of your own home with a marvelous all-online process provided by industry experts. Our team of talented design specialists will help you completely revamp your outdoor space!
FAQ's
What are the top considerations for Landscapers in Oregon?
Landscape contractors and homeowners looking towards long-term healthy landscape maintenance should have in mind the climate and natural risks that face Oregon and its residents.
Floods make up the biggest of those threats. Soil erosion is one of the big long-term effects of that, so it's recommended to install retaining walls as well as rocks and mulch.
Earthquakes come as a second, especially in Oregon City, so it's important in any landscape construction to take into account materials that could withstand such disasters.
And as climate change affects all states, wildfires, and droughts are also current threats.
Water scarcity is ironically not at odds with floods, so many landscapers in Oregon have to consider that not just with plants but also with water features and irrigation systems.
What Planting Zone Is Oregon In?
The Oregon hardiness zones stretch from Zone 4 (4b) to Zone 9. They are one of the most expansive states with a wide difference between one area and the other.
The southern coastal region is the warmest and covers zone 7 to 9. Oregon City and Greater Portland metro area, for example, fall within Zone 8.
Zone 4 to 5 covers the northern parts. And Central Oregon is placed in zone 6.
However, Oregon is one of the states with many micro-climates within, and even two neighboring areas could have very different climates.
For example, most of the western region of Oregon has a humid oceanic climate due to the pacific ocean, while eastern Oregon has a cooler arid climate.
What plants thrive in those zones?
Winter in Zone 4b and 5 minimally varies between negative fifteen and negative twenty. The sharp winters and short growing seasons in Illinois' northern cities falling in zone 5 demand cold-hardy plants in your garden. Snowfall and rainfall are also heavier there.
Those include vegetables like beet, chives, and butternut squash. And plants like Yarrow, Phlox, Hydrangea, and Geranium.
Zone 6 and 7 have minimum winter temperatures between negative ten and zero. That's a medium-length growing season.
Some of the best plants for those winters include Tulips, Asters, daffodils (which are technically weeds), Salvia, and Lillies.
Zone 8 and 9 have a relatively long growing season, hot summers, and mild winters. Beautiful garden and lawn flowering plants like jasmine, Tulips, and lilies, as well as vegetables like onions, spinach, and radish, can be perfectly grown in those zones.
Should I Go Native?
Native plants, shrubs, and trees are always a good choice. Naturally, a native plant is more adapted and suited to the climate and can survive without a lot of interference, watering, fertilization, and general landscape maintenance.
So it's easy to do an amazing job with your yard by including at least some native plants in your landscaping. Native plants can also be more hardy and able to survive flooding. And of course, droughts.
Landscaping with native plants is also good for the environment as a whole as it's beneficial to wildlife.
What landscape design styles are popular in Oregon?
Oregon landscaping takes a lot of inspiration from the rich natural landscape around the state. The Mediterranean landscape design is a popular one, as well as desert gardens with drought-tolerant plants, trees, and shrubs.
Modern home landscaping with outdoor living areas is also very popular for residential landscapes, especially in the Portland area.
Traditional landscaping remains popular in suburbs like Happy Valley.
Eco-friendly landscaping with smart irrigation systems and native pollinator-friendly plants is also rising in popularity, especially with replacing lawns with natural meadows.
It's less lawn care and maintenance as well as having an efficient, functional quality to any property.
What Are The Popular Hardscaping Materials and Elements in Oregon?
Soil erosion-resistant landscaping is very important in Oregon, especially in Oregon City. Retaining walls, mulch, and rocks are the top hardscaping materials and elements in the landscaping business in Oregon City, among residential and commercial clients.
High-quality materials for backyard and patios hardscaping are also very important due to the earthquakes Oregon suffers. Steel-reinforced concrete for residential outside rooms is rising in popularity.
What design services do you offer in Oregon?
Shrubub landscaping company offers design services nationwide and our clients are in all the states. Oregon landscaping services include full professional front yard and backyard renovation packages. That includes 3D landscape and hardscape design as well contractor estimation quotes from your local best landscape contractors.
Have Your Yard Designed By A Pro in Oregon For Under $300!
Over 50,000 Homeowners Have Used ShrubHub to Design their Dream Yard
Design My Yard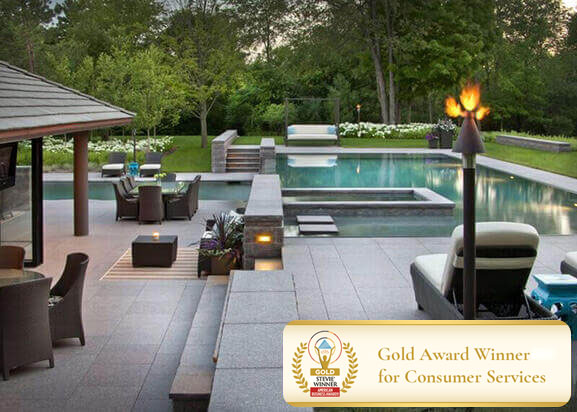 2022 Completed Project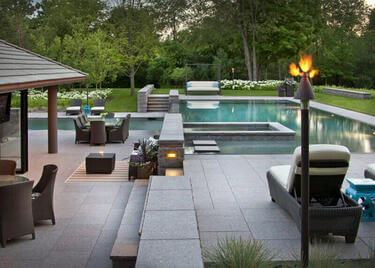 2022 Completed Project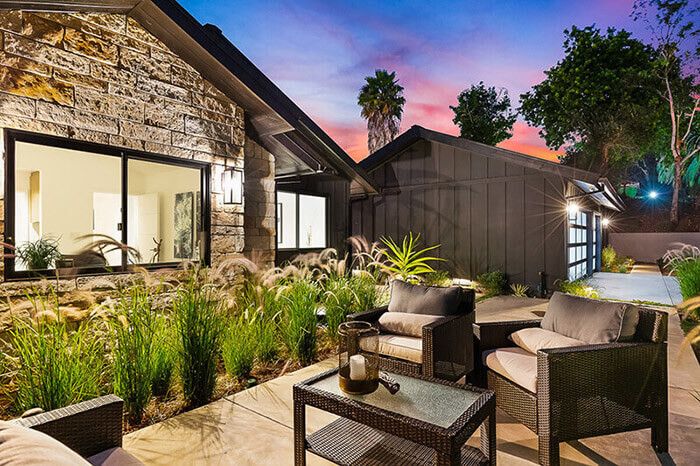 News Wire: ShrubHub Is The #1 Rated Yard Design Service in Oregon
Stop Stressing About an Unfinished or Ugly Yard

Host Confidently With The Most Beautiful Yard In Town

Come Home To Your Dream Space Every Day

For A Limited Time Only: $997 Just $297 (Save 70%)
See Our 3D Landscape Design Packages:
Front Yard Package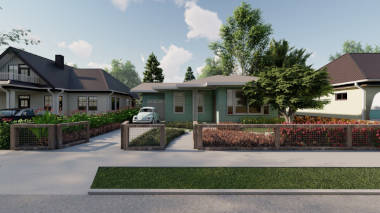 Back Yard Package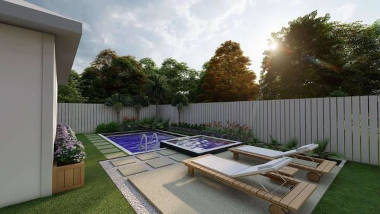 Front & Backyard Package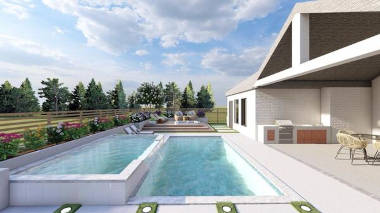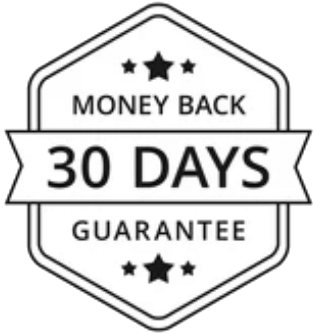 We're so confident in our 3D design service we're offering all of our customers a 30-Day-Guarantee.
ShrubHub in the News
"ShrubHub can design any yard in any style."

"Their innovative design service is changing the way homeowners build their yards."

"ShrubHub is fast, affordable, and perfect for any home improvement project."

Don't Waste Thousands on Outdated Landscaping Services
ShrubHub Can Start Building Your Yard for Under $300
Custom designs from "local professionals" can cost you upwards of $1,000 to $3,000
Our expert designers have years of experience building dream yards. Tired of coming home to dried out grass or a warped deck? Our designers can help you fix that AND increase your home value by up to 23%.
Our team is a network of the best landscape designers in the industry, working from home so we have no overhead. Meaning, all of our savings gets passed on to the customer.
Our Weekly Blog
Here are some pro tips, recommendations, and budget-friendly ideas on landscaping, complete yard renovations, and garden maintenance from our talented group of design experts.
Designers Are In High Demand
Reserve Yours Now!
1
Where Should We Send Your Design?
2
Get Your Personal Designer