Why Hire a Landscape Designer to Remodel Your Outdoor Space?
Published: 01/12/2022 | Updated: 14/04/2023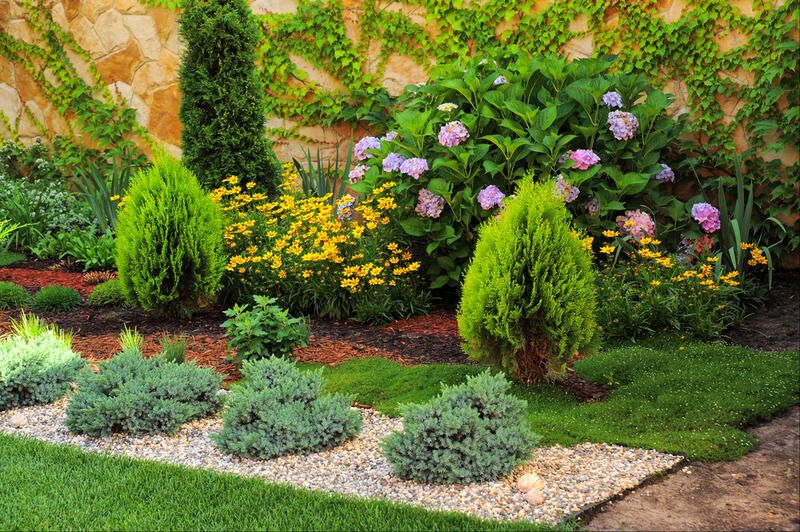 "Charming, flawlessly designed, and couldn't be more inviting!". Is this how you would describe your outdoor space at the moment?


If not, then you would probably be using other descriptive words like: "messy, poorly-designed, and not-at-all welcoming". In this case, it's about time for an intervention to revamp your old yard and transform it into a magical spot where you get to leave your worries behind, revel in the enchanting greenery, and be part of nature.
Is Your Outdoor Space Worth It?
In our indoor space, we tend to meticulously build every corner in a way that matches our characters, meets our lifestyle needs, and boasts an awe-inspiring design that never fails to grab our visitor's attention.
Not by any means less important than your indoor space, outdoor spaces are a rather critical extension of your place. Imagine having an added space to your home, along with the luxury of fashioning this empty area to your liking.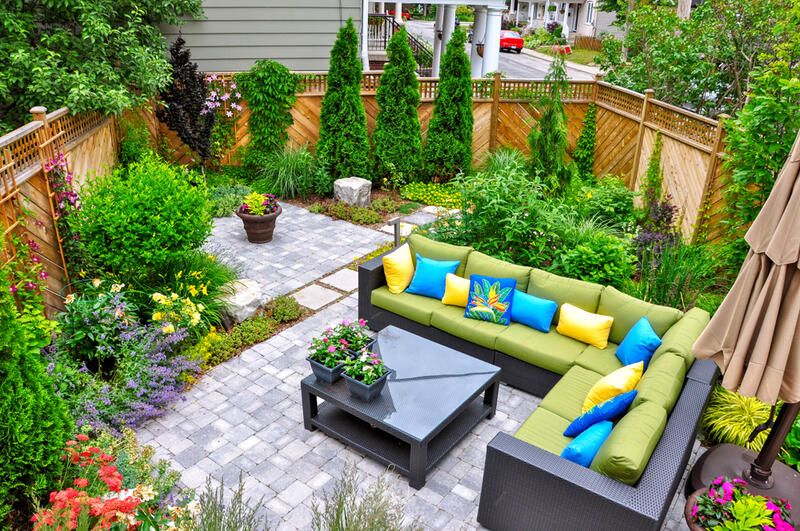 If you feel like your outdoor space is not worth hiring a professional designer and that it is "just a yard", skim through the following facts on the real value of your yard:
Increase Your Home Value
When searching for a new home for their family, people are repeatedly charmed by a functional outdoor space that provides them with an inviting atmosphere to bond with their loved ones.
Designed to be your sanctuary, a fancy display of nature, and a warm setting for gatherings, your outdoor space boosts your home's curb appeal and points out the most captivating landscape features of your abode.
Benefit Your Health

As interesting as this sounds, spending more time outdoors improves both your mental and physical health. Engaging with nature holds a magical power to recharge your batteries, giving your mind and body the lift they need to stay hale and hearty.
What can encourage you to spend more time outdoors rather than having an inviting landscape design? Blending functionality with a sense of charm and a note of tranquility is a surefire way to fashion an all-year-round retreat.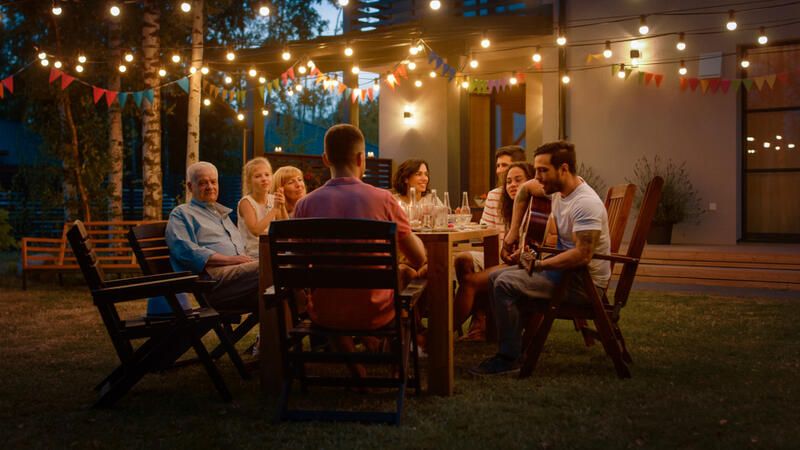 Pair It With Your Lifestyle
No matter if you are willing to bring a verdant oasis to life for you to enjoy all by yourself, fashion a kid's zone for your little ones to explore nature, install a pool to cool off after a long hot day, or create a gathering spot for your family and friends, designing a landscape project does wonders to your outdoor space.
What's more, entertaining your guests outdoors can be taken to a whole new level. It's no secret that staying indoors can get immensely boring, but with a well-designed yard right at your doorstep, you can never run out of amusing options to entertain your guests.
Reasons Why You Should Hire an Experienced Landscape Designer
What happens if you embark on an adventurous journey without planning a single step? Sounds ridiculous and even irritating, right?
Same with your outdoor space, randomly placing some furniture and planting whatever flowers or vines you deem pretty does not mean you can fashion your dream yard.
The solution? Strategy. Having a pre-designed roadmap is a clever way to guarantee that your outdoor space not only merges like magic with your home design but also sits well in the heart of nature.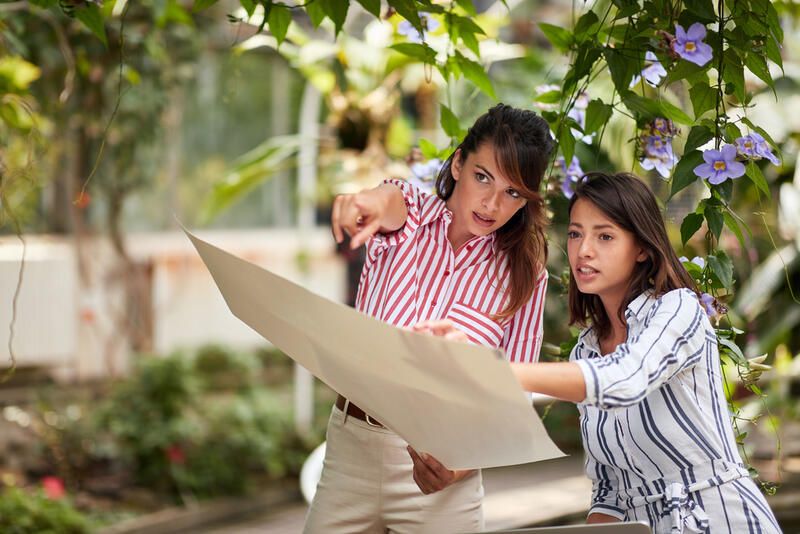 Still not convinced with the whole notion of hiring a landscape designer? Take a spin through some of the reasons why your outdoor living space can shine bright with a landscape design:
Ideas Coming to Life
When it's time for a renovation of any kind, our mind favors shooting racing thoughts at us without filtering which ones are suitable for this makeover and which ones will turn into a complete disaster.
Should I plant lavender in spring or early winter? Are Azaleas toxic to my pets or should I just take the risk? What kind of stones should I buy for the pathway? Is there even enough space to install a hot tub? What if the furniture has taken all of the space and I haven't had the chance to incorporate any plants?
Picture yourself putting all these painful thoughts at rest, sparing yourself the hustle of research while trying to figure out what variables can affect a landscape design. With the help of a professional landscape designer, your vision can be properly designed in tune with your area, environment, weather, native plants, and seasonal changes.
Landscape architecture sees both the big picture and the tiniest of details. Armed with the art and science of landscaping, designers focus not only on the artistic approach but also on the functionality of your outdoor living space.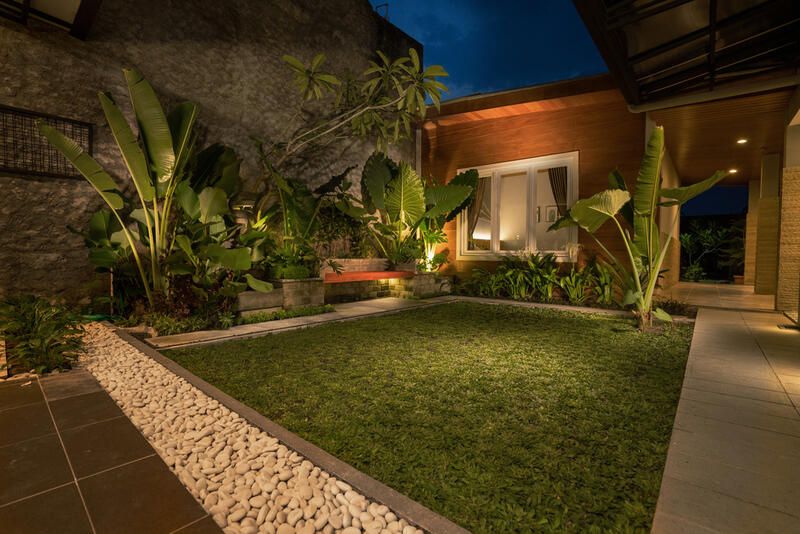 Picturing Your Dream Yard
Gone are the days when you used to put your outdoor space vision into words, blindly bringing your concepts to life. There was no knowing how this yard design will be in real life because it is merely a figment of your imagination.
On the other hand, in today's modern world and with state-of-the-art technology, professional landscape designers transform your vision, concepts, and style into 2D or 3D designs to showcase your outdoor space. Once you view the real-like version of your area, you get to decide whether this is actually how you pictured it or if you would rather incorporate some other tweaks.
What is truly phenomenal about a landscape design is that you get to walk around in your yard, see where the plants are grown, live the immersive experience of nature, and make your mind on the final product before even throwing a single seed in your real-life garden!
Making the Best Use of Your Space
How can you make sure that your outdoor space has realized its full potential?
Although you might feel like your concepts truly speak for your needs, they might not be as advanced as those of a professional designer. Tapping into new dimensions and unlocking hidden spaces, a landscape designer views the world differently.
The smaller the space, the trickier the design gets. Swooping in, design creativity is the key tool to maximize your area, breathing life into unseen spaces. For instance, nothing can be more challenging than living in a city with a tiny backyard. Believe it or not, you can transform this limited space into your favorite daily resort.
While you can only perceive the horizontal space, a landscape architect walks into a vertical realm where living walls are created and an entire garden is brought to life!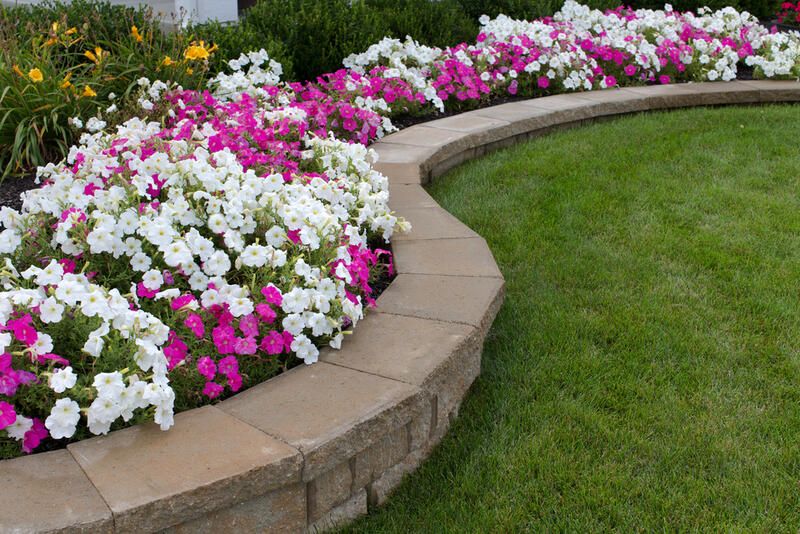 The Budget Is Your Call
Have you ever walked into a supermarket while starving? Without having your shopping list handy, you could certainly break the bank let alone buy tons of food aimlessly.
Just like this supermarket scene, handling a landscaping project all by yourself and coming up with your landscape ideas, you might lose track of the expenses and end up paying way more than you can afford!
However, what if you reached out to a professional landscape designer?
You can provide your yard with high-quality yet budget-friendly options for the sole reason that a professional designer is driven by years of experience and has the talent of fashioning your dream outdoor space while keeping your costs in check.
Site Analysis
It's no secret that a piece of land in Africa should be treated quite differently than that of the USA, be it the irrigation system, native plants, walkway stones, durable furniture, or weather conditions.
Designing outdoor spaces varies from one state to the other. Landscape architects pay heed to the remarkable qualities of each land as it forms a segment of a larger ecosystem.
As soon as professional designers see the forest for the trees and develop a comprehensive vision of the site, they delve into the detailed factors by conducting thorough research on how to smoothly pair your goals with your yard's surrounding environment.
Finally, they come up with an innovative 3D design that puts your imagination into pictures, gifting you the chance to propose any necessary modifications or to even dream up an entirely fresh idea.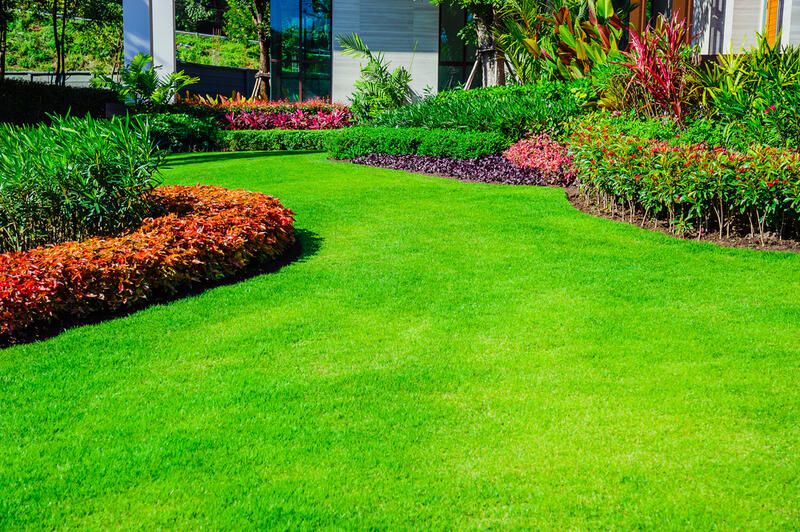 Wrapping It Up
When you dearly value your outdoor space, you tend to pursue the best outcome possible. Although you might have a green thumb, a penchant for carpentry, or even a degree in soil biology, assembling all the design aspects calls for an expert.
It's about time to give your yard a captivating facelift.
If you are eager to enjoy your private sanctuary soon, get in touch with our experienced landscape design team and have your yard designed for as low as $297!