Top 8 Container Garden Ideas for Charming Displays
Published: 05/12/2022 | Updated: 29/03/2023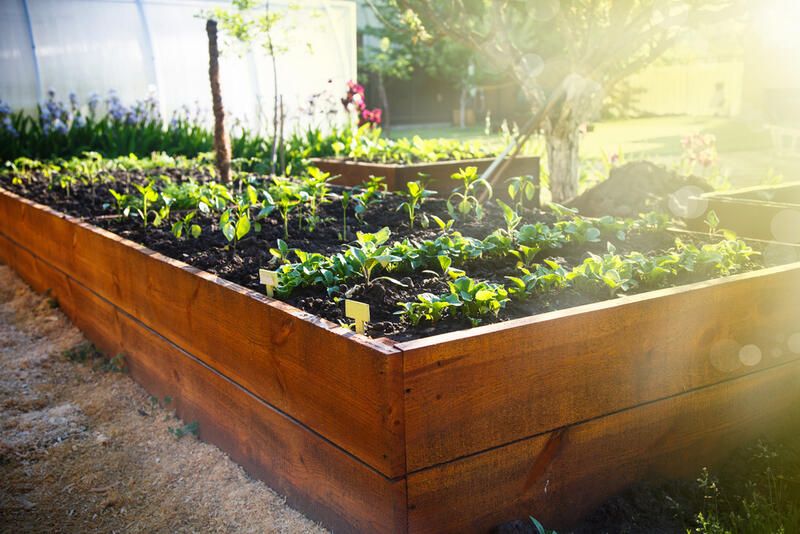 When it comes to professionally designing limited spaces, less is more! Just because you live in a city apartment with a tiny balcony or have a small backyard, you don't have to settle for a poorly designed outdoor space.


How often do you imagine being enveloped by the beauty of nature and having your verdant oasis right at your own home? Similar to our bodies need for vitamins to function properly, our minds do their jobs more efficiently when surrounded by greenery.
Unlike the adverse effects of concrete buildings that have taken over our lives, greenery does wonders for your mind and body. Whether you go for a walk amid the majestic presence of trees with their sheltering foliage or take a seat in your backyard while embraced by fragrant, vivid flowers, your outdoor space is a surefire way to soothe your mind and learn more about the true meaning of happiness.
Think of it like this: sprucing up your so-called limited space with some container gardens eventually stretches your uninviting small yard out, welcoming you into a dazzling hideaway where you tap into the soothing sights of nature.
Not only will you fashion a wow-worthy yard, build a restful interlude, or have a portable garden, but you can also set the tone that suits your character, control the quality of the soil, and take pleasure in fresh, year-round produce.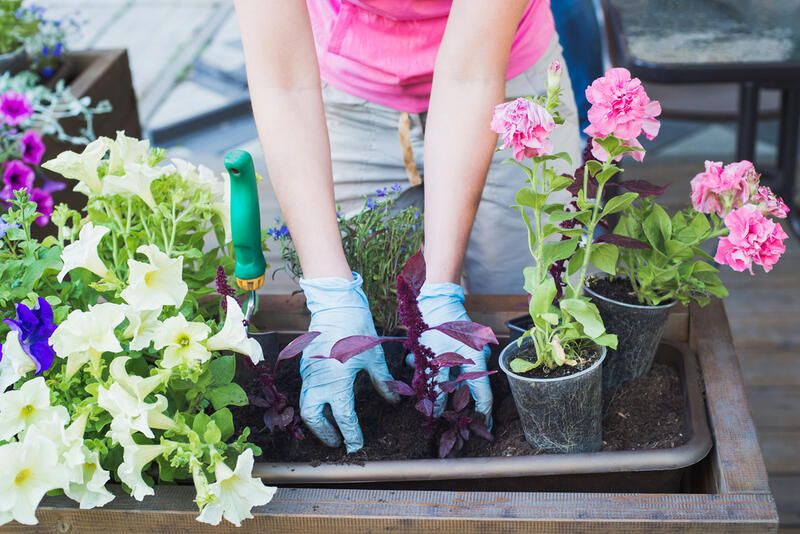 Ready to start container gardening? We've greenlighted some of the best ideas to inspire your next creation:
1. Your Salad Is One Step Away
Who wouldn't fancy a nourishing, fresh salad that instantly boosts your brain and recharges your batteries? If you find it difficult to prepare your salad daily because all the ingredients have to be fresh, consider having a container salad garden right at your doorstep!
Nothing is as encouraging as growing your leafy greens. No matter if you grow kale, lettuce, arugula, spinach, cabbage, or even sweet potato vine, your body will thank you for it.
Packed with vitamins, rich in fibers and minerals, and (most importantly) low in calories, leafy vegetables add a punch of color to your diet, make you feel full when you are craving all sorts of fast food, and grant you numerous health benefits.
There are countless container gardening ideas to help you design your container salad garden, be it a wagon planter, lime green painted buckets, plastic pots, wooden box planters, window boxes, or even an old tub.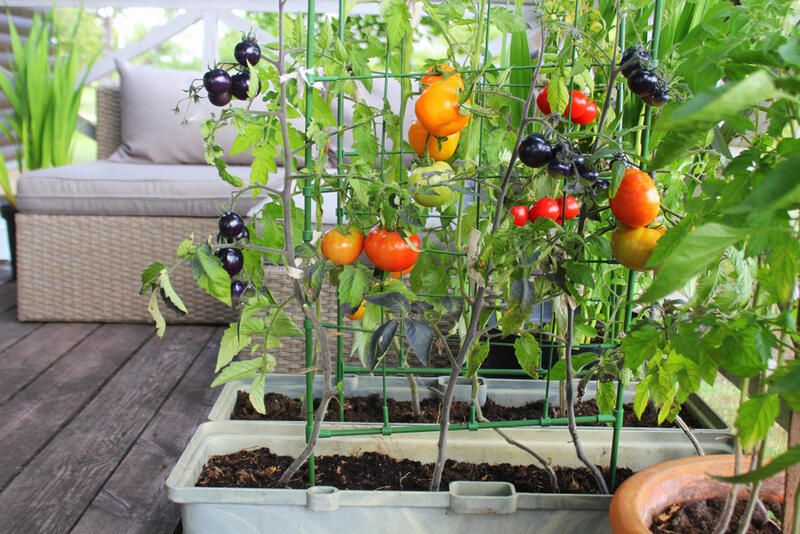 2. Splashes of Color with Spring Bulbs
When spring is about to creep in, we tend to chase any possible means to boost our landscape design and create a sensual space complemented with catchy colors, contrasting textures, and exquisite fragrances.
As the name probably gives it away, spring bulbs never fail to portray the cheerful essence of spring, adding colorful displays with a hint of drama to your abode.
If a merry spring facelift is what you are looking for, spring bulb container gardens will for sure elevate your garden design.
For a thriving garden oasis that takes center stage in your yard or balcony, opt for some of the most flourishing container plants like snowdrops, daffodils, hyacinths, crocus, tulips, or iris.
3. A Zen zone designed for Your Liking
Who says your small balcony cannot offer you the true escapism you are constantly in search of?
It's genuinely up to you to decide whether you are going to lose hope in your small outdoor space (since you have no clue how to refurbish it), or if you are about to bring your dreary space to life with some of the most creative tweaks.
Worn out, bored, and half-hearted, you get back from work eager to be met by a safe getaway where you can unwind in the evening and come back stronger the next day.
With a variety of container gardens brightly dressing up your outdoor space, you can create a luxury resort look that simply wipes your worries off.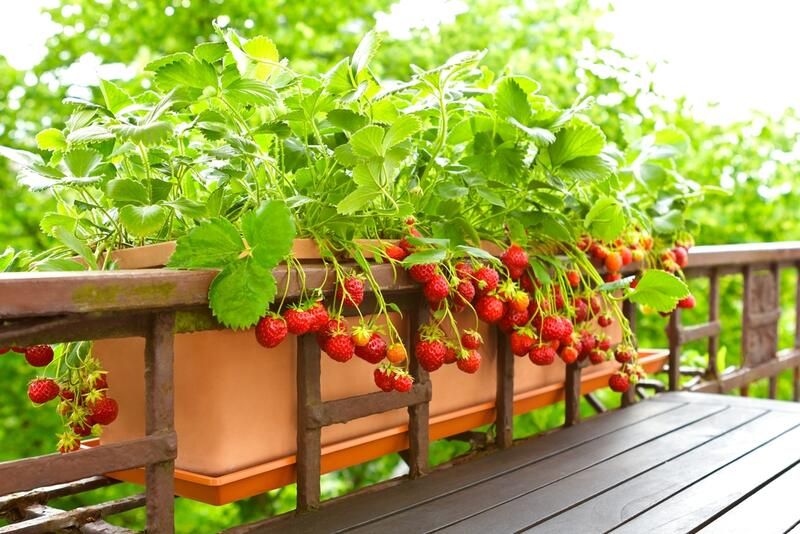 4. Colorful flowers for a Romantic Vibe
Full of sweet enchantment, colorful flowers have a thing for tugging at your heartstrings. No matter how hard you try not to fall in love with their beauty, you end up attracted to them, leaning in, and smelling their fresh fragrance.
Nothing says extraordinary like passion flowers; they're indeed filled with great passion! Ranging in color from red to white, these exotic, delicate flowers give your outdoor space a wild look enough to grab your visitors' attention for quite some time.
For a more romantic display and a real show-stopper, go for a cardinal climber. It is a charming, star-shaped annual vibe that mainly comes in red, setting your yard's tone to glamorous.
To jazz up these flowers, even more, throw in some purple fountain grass to create the perfect scenery. And to keep them booming, add a liquid fertilizer once every few weeks.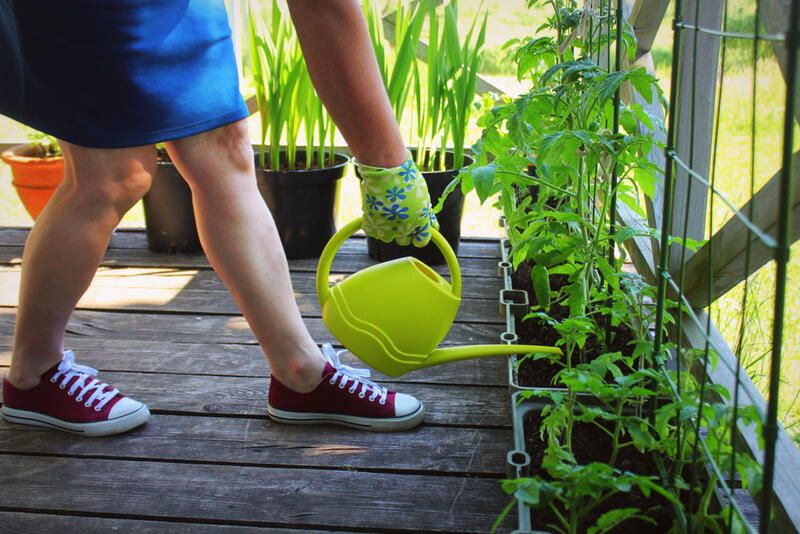 5. All Eyes are Drawn Up
When there's hardly any space to cultivate a garden in your home, never give up! As an alternative, let your imagination run wild by simply tapping into the vertical space.
It's no secret that vertical gardening gives you a sense of serenity by transforming flat, lifeless walls into living works of art. Maximize the use of your outdoor space and fashion a captivating garden wall adorned with the containers of your choice.
Liven up your walls and make the most out of your space with a wide variety of vertical garden containers.
Whether you opt for a vertical plant stand, a wood pallet embellished with colorful containers, or a bunch of wooden containers hung up on your wall, each selection extends your space and gives you a golden opportunity to own a garden.
No matter if you grow carrots, sweet potato vines, strawberries, chamomile, lavender, or aloe vera, by the end of the day, you get to enjoy a wide assortment of delicious, fresh vegetables, fruits, or herbs.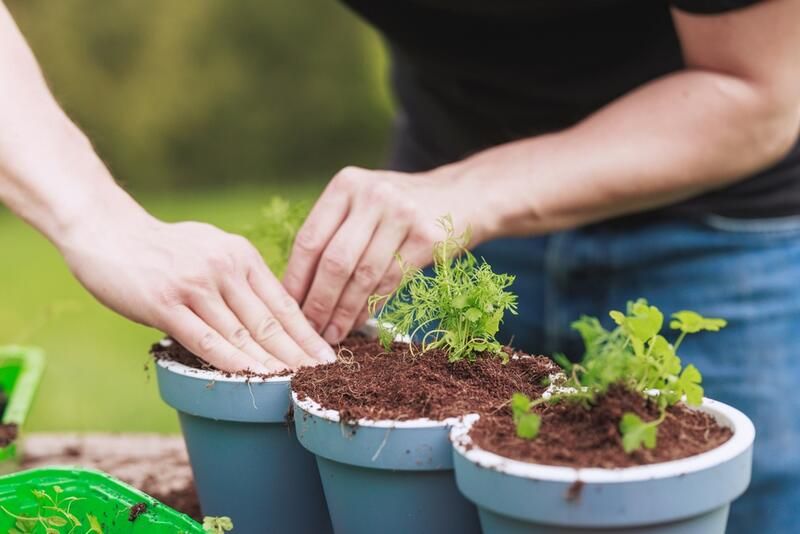 6. Hanging Container Plants
You'll be amazed how hanging garden containers tend to turn your outdoor space from an uninviting place into an all-natural shelter. If you feel that your outdoor space lacks a colorful hit, you can always add instant charm through hanging baskets.
Keeping hanging container gardens thriving without eventually drying out is a real challenge. So, growing drought-tolerant plants like a firecracker, trailing lantana, or cobweb spiderwort offers you ever-blooming flowers with a wide assortment of bright colors.
For a yard with a more cheerful display, you can never go wrong with petunias, geraniums, or marigolds. These beauties feature dangling leaves and irresistibly enchanting blooms that draw your guests' eyes up and serve as a bold statement in your landscape design.
7. Tropical Garden Dream Coming True
Vivid flowers swaying with a gentle breeze, foliage plants drooping on the side, and vibrant blooms with unique textures thriving in between; this is how you picture your tropical retreat!
For a fail-proof tropical garden, you need to choose the mood of every tropical plant, buy the right container, opt for high-quality, lightweight soil, settle for a maximum of four foliage hues, and finally embark on the journey of planting your new-found favorite garden.
In search of tropical plants with colorful foliage? You can't go wrong with papyrus, cordyline, bird of paradise, or begonias.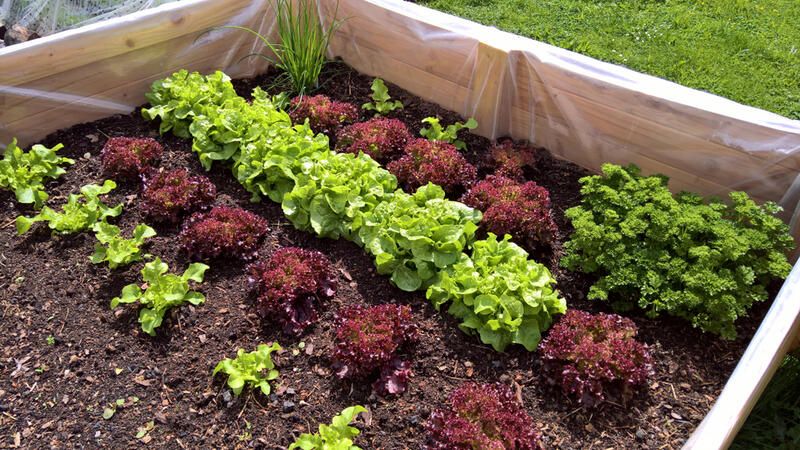 8. Succulents Container Garden
Introducing an interesting fusion of colors, forms, and textures, succulents are one of the greatest ways to spruce up your yard.
Unlike most plants that wither away in a ridiculously short period, succulents truly stick around for as long as you can imagine. Drought-resistant and water-holding, these hardy plants thrive in dry climates and are easy-to-maintain beauties.
Although some people believe succulents are lifeless and colorless, these exquisite plants can also display vibrant colors, doing a brilliant job of injecting life into your outdoor space.
ShrubHub Is Here to Help
Showing off the grace of simplicity, container gardens are an intriguing example of instant charm. With the help of some containers and high-quality potting mix, your yard can simply be a treat for the eyes.
Whether you have a huge yard, a terrace, a tiny balcony, or a roof; you can always opt for container gardens to give your space the posh look it deserves and to grant your soul the merriment of being surrounded by nature.
To get your outdoor space properly revamped, don't hesitate to contact our professional designers!