Top 10 Medium Size Backyard Ideas
Published: 12/10/2022 | Updated: 29/03/2023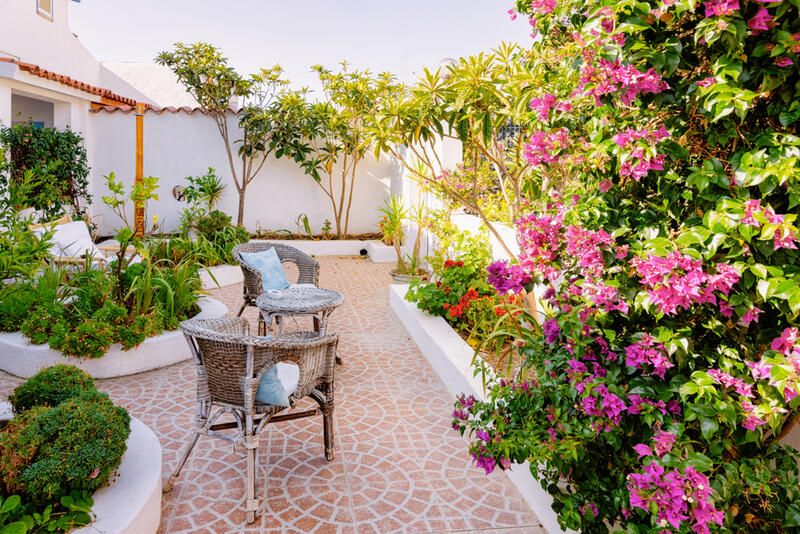 We always seem to forget that our backyards are an extension of our homes and without a neatly-manicured one, the entire house will always feel like it's missing something. The tricky part is when your outdoor space isn't small and isn't huge, your mind ends up drawing a blank while trying to summon your creative side.


Backyard Landscaping Ideas to Inspire You
If you want to give your backyard a makeover, but you are clueless about where to start, don't fret! Backyard landscaping can be as inspiring as you wish.
It doesn't matter if your garden is small, mid-sized, or huge enough for you to run laps; with some love and patience, you can still find new life in your old backyard space and turn it into a piece of art.
When it comes to medium backyards there is always so much to be done in your landscape design, but the key is perfecting the layout into something that fits everything you could possibly want.
Let's get into some of our favorite landscape ideas for medium-sized backyards:
Beautiful and Functional Vegetable Garden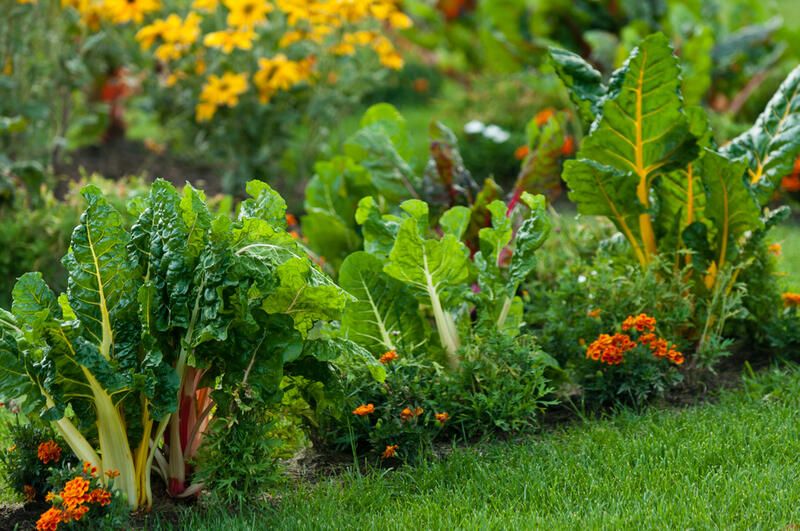 Feeling that green thumb lately? Go for something more unique than planting flowers this time.
Why just take pleasure in looking at your beautifully-planted backyard when you can actually rejoice in eating it? Here's a brilliant backyard landscaping idea for you: How about throwing some fresh cherry tomatoes onto your garden salad, or maybe roasting up some fragrant eggplant and herb dip?
The possibilities are endless when the supermarket is right in your backyard and if you have the space, why not!
Planting your own veggies doesn't necessarily call for a large backyard. Whether you want to build an edible raised garden bed or opt for a simple pot, your backyard landscape can incorporate attractive plants that provide food for the table!
Make it Vertical!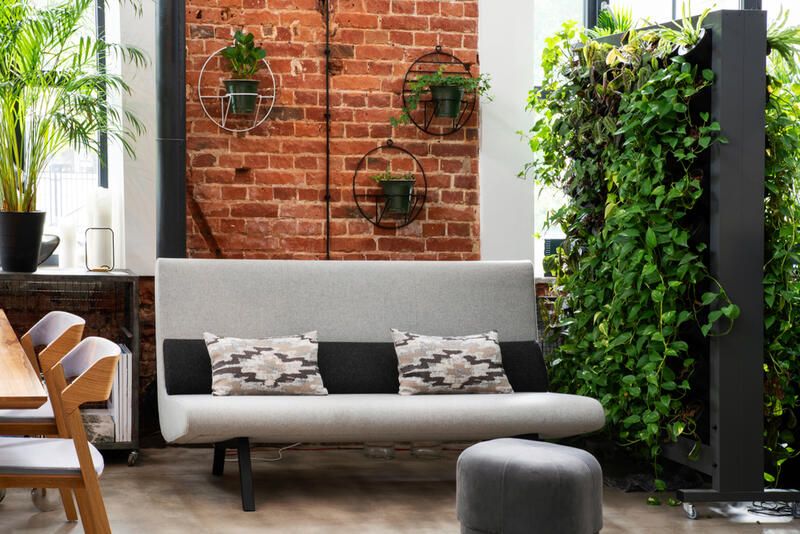 Have you ever seen a living wall before? If "never" is your answer, then it's about time to rethink your backyard design, be it a small backyard or a mid-sized one.
When horizontal space fails you, get yourself outside of the box and think of all the boundless possibilities vertical space offers you.
While some may plant trees, install water features, add a statue as a focal point, light up a roaring fire in their fire pits, or plant a tall bamboo in their huge gardens, others can simply bring walls back to life!
Gone are the days of flat exterior walls. You can adorn your vertical space with climbing roses, potted plants, planted wall panels, or whatever creative idea pops into your mind. Envision your wall as your new blank canvas waiting for you to get artsy!
Still want to jazz it up a little? Toss in some string lights to add a whimsical glow to your outdoor space.
Add A Swingset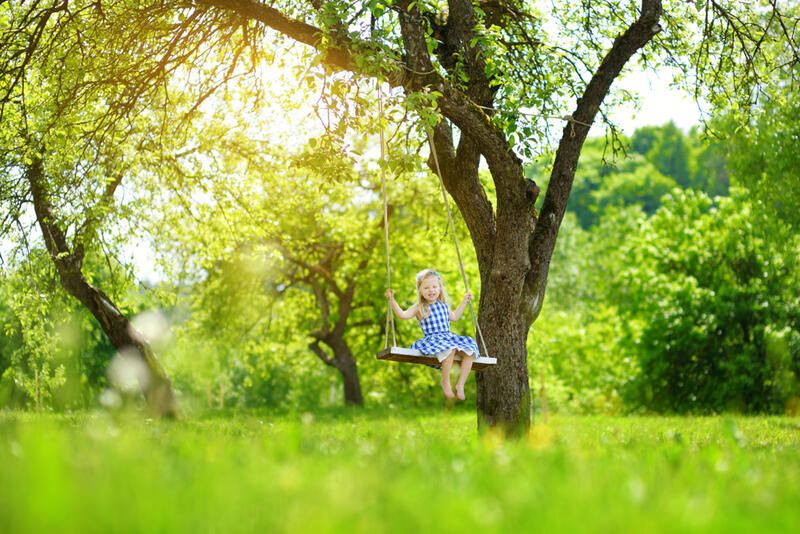 Get in the mood for the summer by letting the wind take its course with some swingsets to set the tone!
Whether you just got back from work, or are still in those precious beginning years, this simple backyard landscaping idea is fun for the entire family!
Spas & Saunas
Whether it's big or small, built-in or above ground, adding a jacuzzi/hot tub to the mix of your backyard not only adds some luxury to the party but also gives you an edge over your surrounding neighbors.
Imagine chilling in your own hot tub while enjoying the surrounding natural beauty of your backyard. Who would say no to this?
Hot tubs don't require much space and with the right design, your outdoor space will look as luxurious as a resort setup!
In-Ground Pool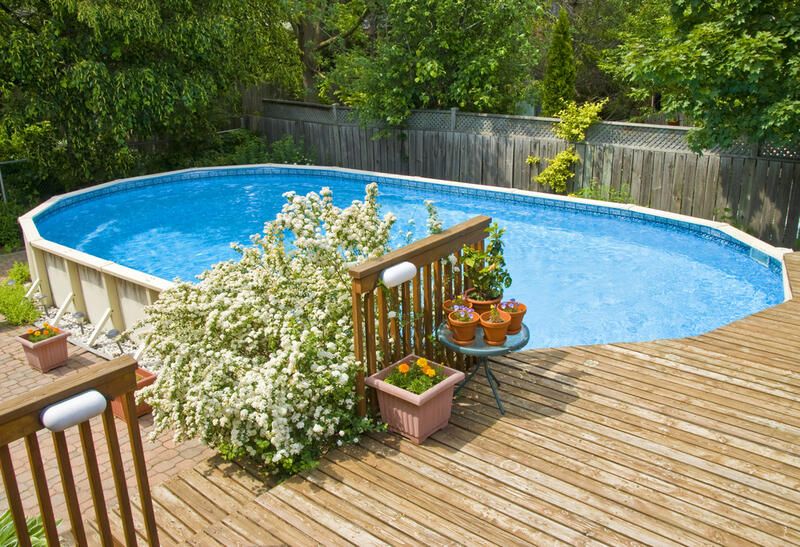 Turn your mid-sized backyard into an outdoor oasis, and bring the family and friends together for a well-needed pool day all in the comfort of your backyard. Although when thinking of outdoor entertaining, endless design ideas invade your mind, having a blast by the swimming pool has always been a design splash (pun intended).
Heat some burgers on the grill and let the tanning begin! An in-ground swimming pool overlooking a stone patio is a great way to utilize the space while keeping it minimal if you so choose, and the in-ground look gives your backyard landscape design such a clean finish no one can resist.
Outdoor Fireplace
Nothing completes those cold outdoor nights like sometime around an outdoor fire pit with your kids' favorite homemade s'mores! Fire pits are a great addition to any backyard and they add such a beautiful irresistible atmosphere!
Outdoor Kitchens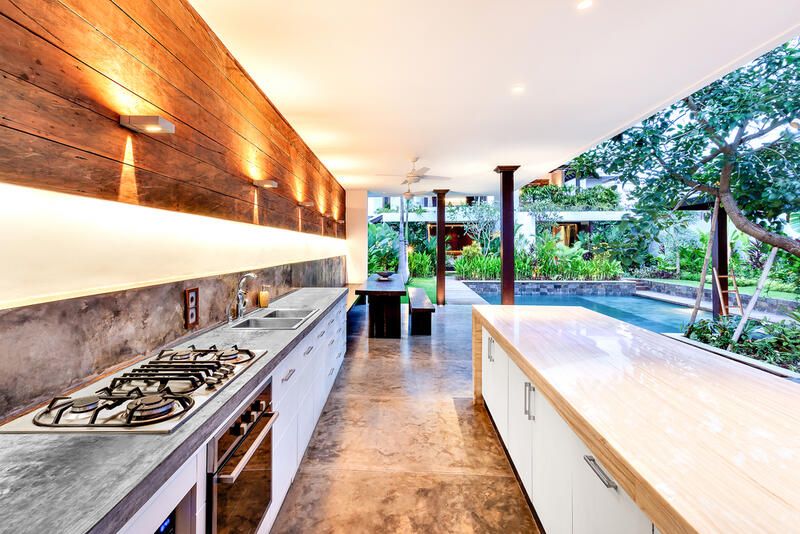 Get that summer party started with your very own outdoor kitchen with a cheeky bar! Get out of the house and cook up some top-tier food in your decked-out backyard! Not to mention, nothing beats grilled veggies, meats, and your favorite drink!
Plants of All Kinds!
Nothing beats the fresh air surrounding plants, especially some flowering cherry blossoms or citrus-filled trees. Maybe you fancy a more desertscape look with succulents and cacti to add some color to your yard! The possibilities are endless when it comes to native plants and they can transform your backyard into exactly what you want when you steer yourself in the right direction!
Outdoor Living Room
The more time we spend outdoors, the more we feel energized and the less we feel stressed out. Picture yourself in your outdoor seating area enjoying the warm nights of summer and the sound of a gentle breeze in spring.
You can even upgrade your mid-sized backyard into an ultimate family and friends' destination by adding an outdoor dining area. Have dinner amid the bountiful blooms, ornamental grasses, flower beds, tall trees, or however you imagine your dream backyard.
Pergolas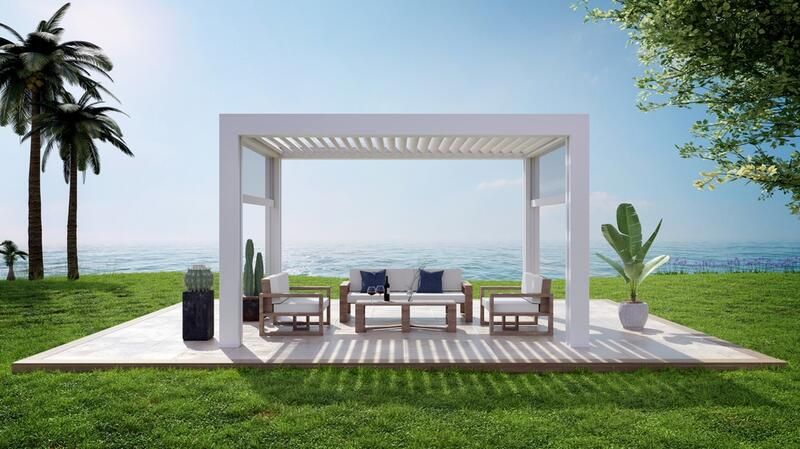 When the summer hits, sometimes the direct sunlight can be too much, even for your favorite sunscreen! Setting up a gazebo with some lounge chairs under it can be the perfect touch for an outdoor area you can actually enjoy even on those heatwave days!
Whenever it comes to outdoor designs or completing your home, the ideas and thoughts can get overwhelming! Even the small details can take you months to decide on, like the tiles, pavers, brick layouts, and even plant types!
Whenever you decide you want to take a step toward renovation, there are 100 and one thing holding you back. Investing in a decent garden designer can be pricey and often not worth the $1000+ price point.
Shrubhub offers more than everyday designers along with a plant legend to help you find everything you need! You can design the entirety of your yard for only $300!
Check them out now for a special 70% off deal on the first 100 visitors: ShrubHub.com