The Ultimate Side Yard Makeover
Published: 08/11/2022 | Updated: 29/03/2023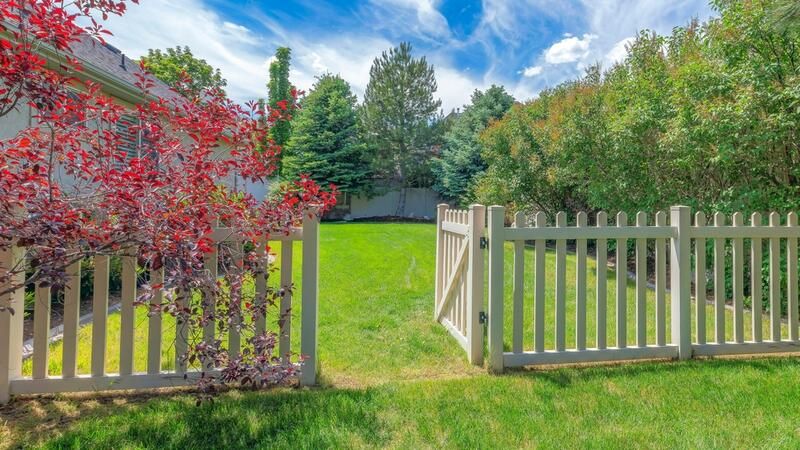 A small but crucial part of your yard that is often overlooked is your side yard. This is normally a narrow area continuing from your backyard, between your house and a fence that blocks out your neighbor's house or yard.


Side yards are so commonly neglected that they become sad, desolate parts of your home for storing old broken air conditioning units and furniture projects that need fixing that you never quite found the time to get back to. They are normally hidden from the naked eye, so they receive little care.
But what if we told you that by following this guide, we will provide you with transforming design ideas with the potential to makeover your side area from a sad dust collector to a beautiful and essential part of your house?
Our ShrubHub experts have carefully crafted this guide to help you design the perfect sideyard. Whether you want to keep your budget tight or want to go all out this guide is for you. Now's the perfect time to liven up your narrow spaces with these unique and creative side-yard ideas!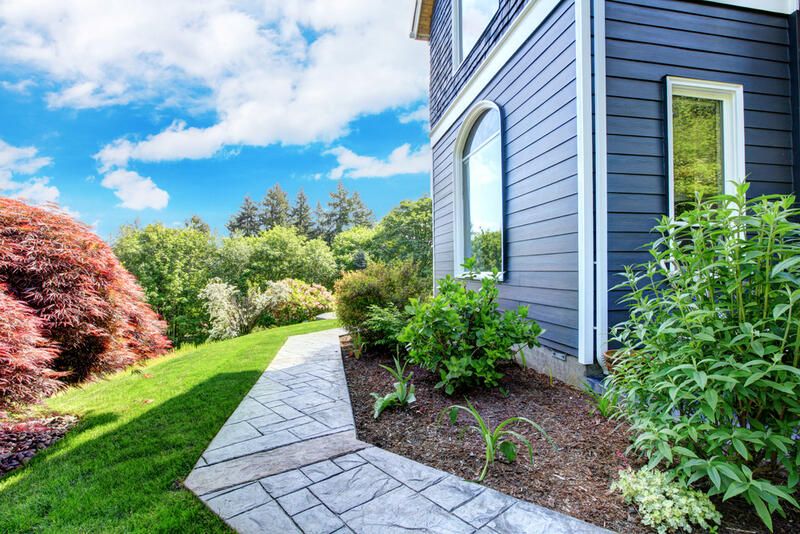 DIY Ideas For Your Side Yards
If you are a homeowner whos been wanting to makeover your side yard but doesn't have spare cash lying around you might want to opt for low-budget DIY design options. With DIY you can let your imagination run wild without having to worry about breaking the bank!
Here are a few of our favorite DIY landscaping design ideas that will transform your side yard from a messy disaster to a gorgeous and useful part of your yard!
DIY Stone or Concrete Walkway With Overhead Architecture
You may be thinking this sounds quite complicated however this is a very easy and simple way to link your side yard to the rest of your yard on a very low budget.
All you need are stones and rocks which you can turn into a fun activity and pick up on your local beach or any nearby forests or parks, you can also purchase them for cheap at any local depot nearby. You can also use concrete for this option if you have any lying around.
Across each pathway, you can plant flowers or shrubs, for a more eco-friendly and low-maintenance option you can plant different species of cacti and succulents which will give you a beautiful desert ambiance.
You can also build your own wooden arbors using scrap pieces of wood you may have lying around to create depth and add a sense of adventure. You can even grow vines across these arbors for a more cottagecore, fairytale design, this will create drama and add a touch of magic to your home.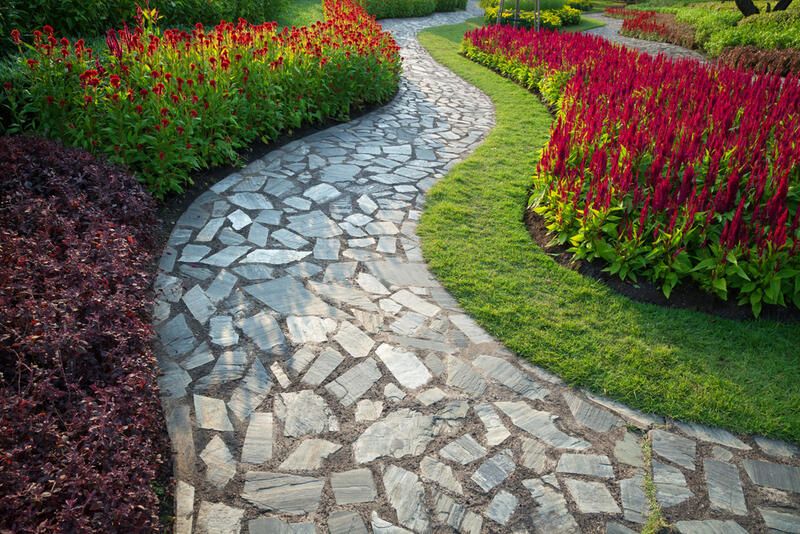 Plant A Vertical Garden
For this option, you can get as crafty as you want. Use wooden pallets and transform them into vertical planters to be as low-budget as possible. Not only will a vertical garden cover up any empty and unappealing spaces in your side yard but it will also add a lot of color and texture that will liven up your side yard.
You can find wooden pallets at the back of your local store, take them home, you can paint them in vibrant colors for a fun design or you can decorate them using twine, rope, or even rocks you can also leave them as is if you prefer a more boho style. Once decorated, plant them using hanging vines such as Pothos or Hydrangeas for a beautiful draping effect.
Craft Your Own Potting Station
For those of you with a green thumb and who love spending hours of your time caring and tending to your gardens, you may want to craft your own working space that will allow you to pot, and repot as many plants as you want.
Your crafting station can include all your gardening tools as well as pots that need planting. It can also include paint, twine, pebbles, and any other materials you can use to decorate your pots. You can even go as far as using it to DIY your own planters such as repurposing old teacups or coconut shells!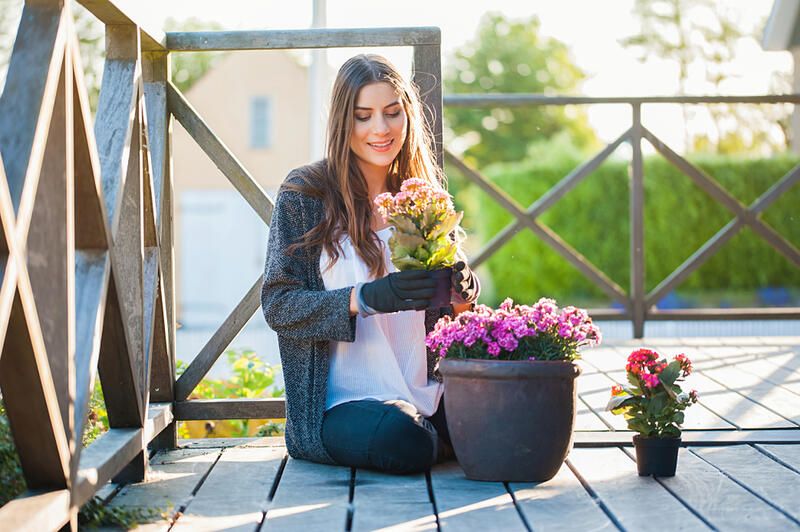 DIY A Cozy Seated Area
Sometimes the world can get too loud, and our days can get too busy and we just want a private and quiet place where we can escape all our troubles. Why not DIY your own little private nook in the comfort of your own side yard?
You can repurpose an old bench and a coffee table and decorate them with colorful pillows, and you can add a few chairs under a small beach umbrella. You can also buy decorative hanging lights to enhance the ambiance, and add some short, potted trees next to your bench to create an appealing aesthetic.
This will provide you with a lovely corner to enjoy a good book or a warm cup of tea, or even just a small space for you to relax and unwind after a long demanding day.
Inspired Side Yard Design Ideas
If you're looking for a way to spruce up your side yards and have a relatively reasonable budget to play around with, these are a few great options for you to try to achieve the ultimate side yard makeover!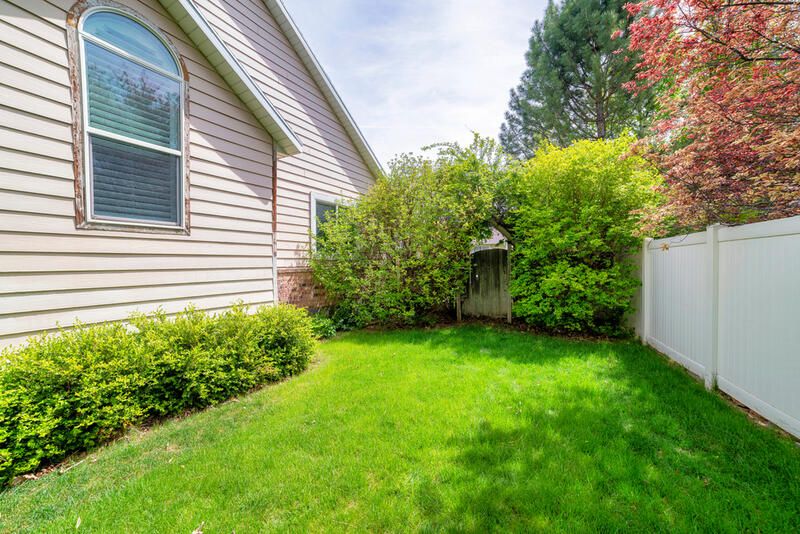 Turn Your Side Yard Into A Produce Garden
Depending on how much space you have in your side garden, you can add raised beds and turn them into your own produce garden where you can grow a variety of fruits, vegetables, and herbs. The perfect plants for this option are tomatoes, cucumbers, bell peppers, strawberries, basil, thyme, and even coriander!
Install A Beautiful Water Feature
A side garden is a perfect location for a water feature such as a miniature waterfall or vertical fishpond full of beautiful and colorful fish such as goldfish or Japanese koi fish.
You can add rocks and pebbles to the sides of your pond for a more sophisticated look. You can also add a stone pathway beside the pond with a bench that allows you to enjoy the beauty of nature and feed your fish with your loved ones.
Turn It Into A Kids Play Area
If you have a little bit of extra space in your side yard why not turn it into a kids play area for your children and their friends to enjoy. You can add small wooden swings or a larger patio swing for the whole family to enjoy, as well as a seesaw and even a small slide. During the summertime when it gets warm, you can even add a small blow-up pool for the children to splash around and enjoy!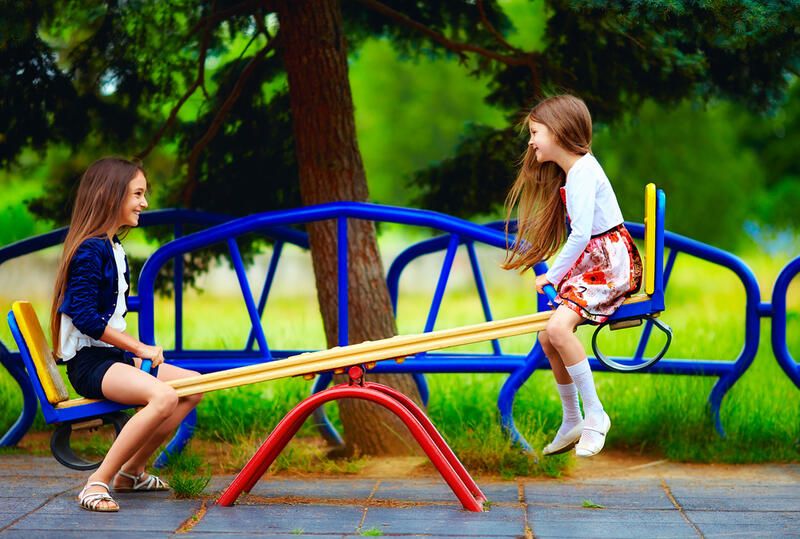 Ultra Luxury Side Yard Design Ideas
For those of you who spare no expense here are a few ultra-lux options for you to transform your side yard from an empty undesirable space to a luxury getaway you and your loved ones will adore.
Turn Your Narrow Space Into A Putt-Putt Course
Putt-putt is a fun activity for the entire family to enjoy and since you have extra space in your side yard why not turn it into your own putting green! This is a very low-maintenance, green year-round option, especially If you use artificial turf for your green.
If your side yard is long and narrow, this makes it the perfect spot for a putting green, you can even add levels to your side yard to make it bumpier and make each putting hole more difficult.
You can get as eccentric and outlandish as you want with a putt-putt course and add fun design elements and status to make your holes more difficult to get to.
You can pick a theme for your putt-putt course, monsters, and ghouls, colorful wonderland, pirate mayhem, or even fairytale woods.
This option will make your home your community hotspot and all the neighbors' children will want to spend hours at your place! You can even host a lot of amusing game nights and tournaments with your friends and family!
Complete your output course with a mini food stall to serve your guest's finger food as they play!
Make A Side Yard Yoga And Meditation Zone
For those of you who are more Zen individuals who enjoy mindfulness, meditation and fitness why not build your own small yoga retreat in the comfort of your own home?
Even if you have a relatively small side yard space you can still use every corner and turn it into a beautiful and intricate meditation zone.
Play around with lighting, add statues, and plant acres for a beautiful pop of red and add calming water features like stone and rocky fountains or ponds with colorful fish.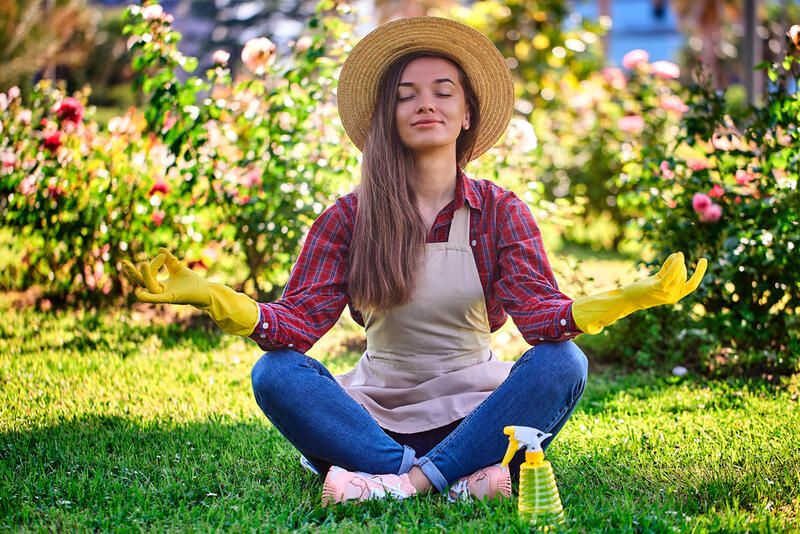 How Else Can I Improve My Narrow Side Yard Space?
If you have been looking to upgrade your side yard for a while and are in need of inspirational ideas ShrubHub is the place to go! With years of experience in landscaping, we have transformed the most boring gardens into beautiful and fully functional outdoor spaces!
If you hurry up now you can receive gorgeous design ideas from ShrubHub starting at just under $300!