The Ultimate Guide to Using Landscaping Pavers in Your Garden Design
Published: 23/03/2023 | Updated: 15/05/2023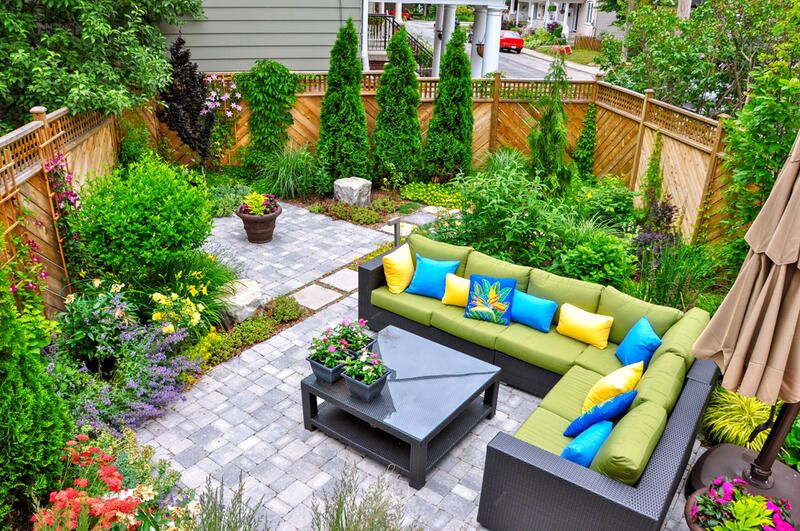 Being a homeowner building or remodeling their outdoor space, you're nothing short of an artist.


Just like an artist, it is important to carefully pick out your materials to perfectly show your masterpiece of a yard in its full beauty!
Functionality matters as much as aesthetics, so when you pick out your materials, make sure you've asked yourself these questions:
"How cost-effective do I want my pavers to be? Do I have a set design? What style am I going for? Will a certain material work for my climate?".
Once you've answered these questions, picking out material should be a walk in the park!
In this blog article, we'll stroll down the park with you! Let's take a look at some tips and material options to help you choose your pavers as landscape experts do!
Research like a pro
When you're starting your renovation project, it is important to make up your mind on how you'll build out your plan.
To execute your dream yard, you can either work on it as a DIY project if you love a fun challenge, or you can always hire a contractor to do the heavy lifting of installation while you focus more on the creativity part!
Whichever way you go, it is crucial to do your homework. Here are some tips!
Researching vendors to get the same material you've picked out for the best prices in the market is essential to making the most of your purchases. You'll also need to be precise with your measurements for the most accuracy.
You never want to go over budget for materials that will end up idle in your shed.
It helps to sketch out your desired design and add your measurements to your sketch as a pro landscape architect would.
That way, you'll always have your end goal right before you, and you'll be motivated to make it a reality!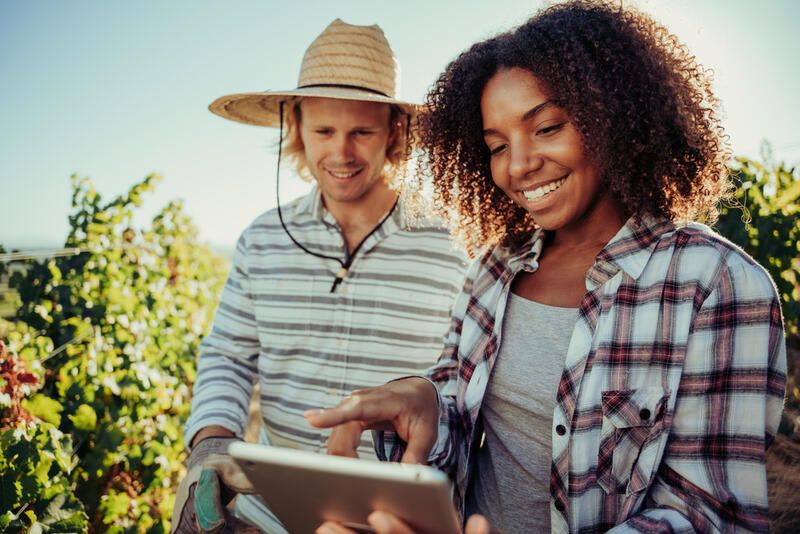 Consult a Professional
If you choose to hire a contractor to do that part for you, always have an abundance of licensed contractor contacts to reach out to.
You can then compare their estimated labor hours and timelines for working on your yard. Never shy away from asking about their offers! Most contractors offer end-of-season special prices, so you don't want to miss out on that.
Always ask your contacts for sample projects they've worked on before.
When you can see their style of work, it is easier to find the best contractor who will cater to your taste.
Be picky!
Natural stone? Brick? Or concrete? Or all! Don't be afraid to be picky when you're deciding what type of pavers to go for.
The two essential considerations to keep in mind are their purpose and their cost. Paving your patio, pool deck, walkways, and driveways will naturally look different.
The most common paving materials are concrete, brick, flagstone, marble, and travertine. Don't be afraid to dabble in whichever you feel experimental with!
An Old-School Solution
Concrete pavers are always a crowd favorite and are the most commonly used when it comes to outdoor flooring.
Concrete pavers are an excellent landscaping material. These versatile pavers provide numerous advantages, including durability, low maintenance, and ease of installation.
Concrete pavers can help you create the perfect look for your outdoor space, whether you're looking to build a patio, walkway, or driveway.
With so many different colors, textures, and sizes to choose from, you're sure to find the perfect pavers for your style and budget.
Consider adding concrete pavers to your next project, whether you're a seasoned DIYer or a professional landscaper, for a beautiful, long-lasting result.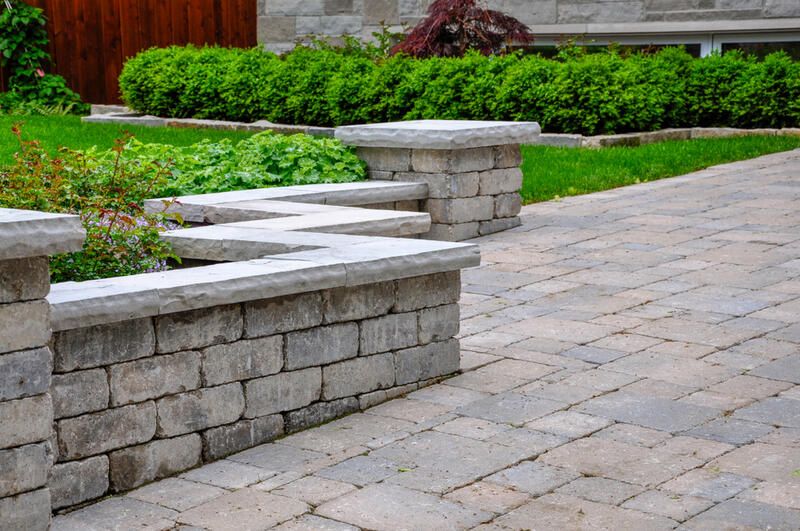 Classic Yet Timeless
Concrete pavers aren't your thing? Not a problem!
Brick pavers are well-known around the world for being low-traffic, eco-friendly options and might just be the right pick for you.
Bricks come in a permanent and distinguished red color, one which withstands time, and that's because they're made of burnt clay.
What makes it eco-friendly you ask? In their making process, there is no use for artificial material, making bricks the most environmental option for flooring your walkways, or even a nice firepit.
Rustic With Flagstone Pavers
Dreaming of your Spanish-inspired patio? Tuscan gardens and gorgeous walkways? flagstone is the perfect fit for you!
Always in high demand, the thin tile of rocks is perfect as a non-slip surface for your homey outdoor spaces.
The carefully scattered pattern gives it an elevated appeal, with all its different colors and textures. It is a perfect durable option to tile your project with.
Stone is not only used for paving but also for decoration which showcases its beauty value. Varieties like blue ridge stones are used quite a lot to create decorating veneer walls on the home exterior.
A Contemporary Touch
Who knew that limestone can create such a marble-ous look under extreme heat and pressure?
Puns aside, the gorgeous metamorphic rock is one of the most beautiful textures to install, and it comes in white, grey, and the shades in between.
Marble is the perfect material for patio pavers as it's durable and aesthetically beautiful.
Besides their aesthetics, they're known to increase the value of your house if you end up deciding to put it on the market.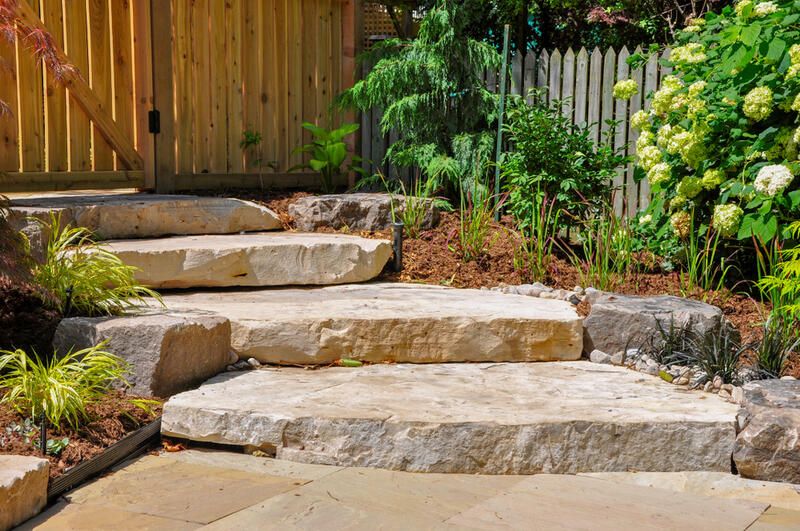 Durable and Resilient
When choosing materials for your pool deck, we highly recommend considering travertine.
Low maintenance, and durable, your travertine deck will last you for decades, absorbing water all around your pool.
Travertine gives a natural finish to your yard and is aesthetically pleasing.
Permeable Paving Options
If you're thinking about permeable materials, you're probably trying to solve a drainage issue and protect your hardscape and home from flooding.
But did you know that you're also doing your part to protect the environment? Permeable materials help reduce water runoff, which is a serious pollution issue that harms our environment. So, not only will you be taking care of your property, but you'll also be contributing to a cleaner, greener world!
Gravel and paver patio block combos, river pebbles, and pea gravel pavers are all permeable materials you can utilize in your driveways, patios, or garden walkways.
A Final Thought
Now that you know your market and have an idea of what variety of options you have, are you excited to take on this new adventure?
Because we are! Our professional and personal design services are here to tailor your favorite concepts and ideas to turn them into a reality!
You never have to start from scratch! Get started today and explore a world of possibilities to take the moving steps toward the yard of your dreams!
Visit www.shrubhub.com now!