The Ultimate Guide to Engaging Outdoor Learning Spaces
Published: 14/11/2022 | Updated: 11/04/2023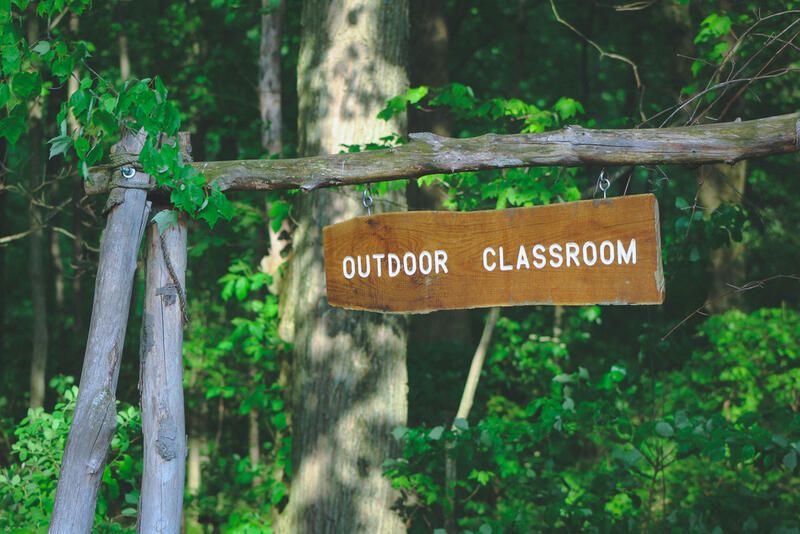 Developing your outdoor space is always a treat but have you ever really thought about including outdoor space for learning? We often miss the mark when it comes to the benefits of outdoor environments for our kids. Academic performance has been proven to increase with the involvement of outdoor learning spaces and nature as well as the student's overall health across all ages.


Children and educators enjoy new opportunities to interact in outdoor classrooms that encourage teaching and learning. Playing outside has several advantages for kids and young people. They can play loudly, shout, exert themselves, work in whatever messy manner they see fit, and let off steam all while enjoying the fresh air. Children can also investigate the local ecosystem's fauna and flora. There are numerous advantages to working in outdoor learning spaces!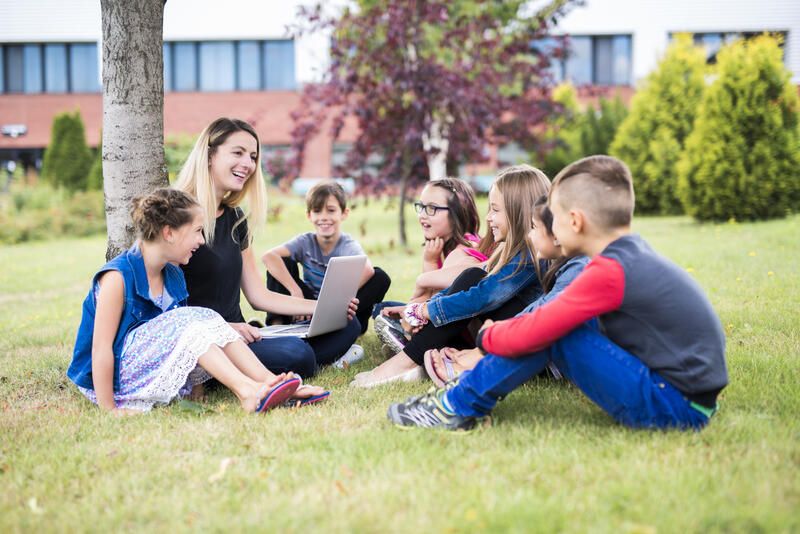 The Benefits of Outdoor Classrooms
There are many chances to enhance learning in outdoor spaces, and studies indicate that learning outside has advantages for both child development and student mental health. For instance, increasing the amount of oxygen reaching students' brains through breathing in the fresh air can help them think more clearly. Additionally, being outside helps lower stress and enhance any student's focus and emotional health.
A University of Illinois at Urbana-Champaign study discovered that after an outdoor learning session, students were more attentive in class. Other research has connected outdoor learning to lowered stress levels, increased school satisfaction, and increased information retention.
Some other examples of the countless advantages of outdoor learning spaces are:
Improved Physical Health

Opportunities to Improve Motor Skills

Better Creativity

Improved Visual-Motor Coordination (or the ability to control hand or body movement guided by vision)

Improved Verbal and Social Abilities

Sunlight Exposure Produces Vitamin D (a nutrient necessary for healthy bones)

Improved Cognitive and Attentional Skills

Reducing Stress

Encourage Social Interactions

Support Learning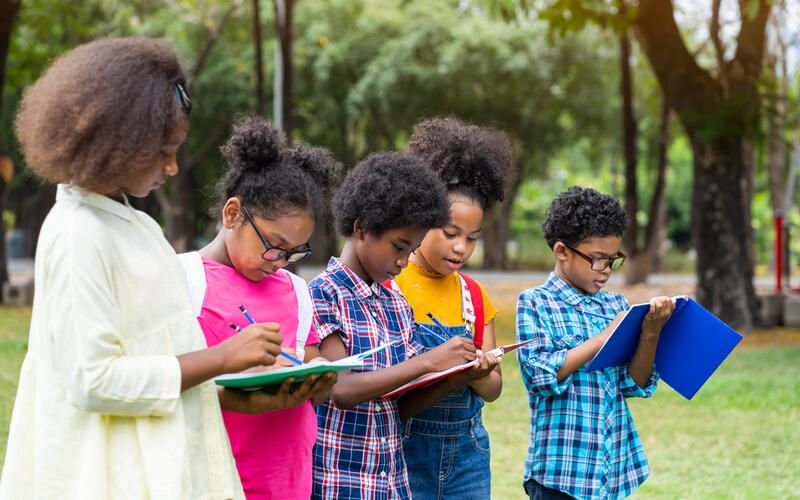 Additionally, certain children with special needs may benefit especially from playing outside and having chances to connect with nature. Children who spent time in "green" environments had less severe attention deficit hyperactivity disorder (ADHD) symptoms, and the greener the outside environment was, with more grass and trees, the stronger the benefit. The study involved children aged 7 to 12 who had ADHD (Taylor, Kuo & Sullivan, 2001).
We also understand the importance of outdoor environments. Children are more likely to enjoy and participate in situations that are adaptable, where playthings may serve several purposes (such as balls, sandboxes, and self-made forts), and where active play is encouraged. In reality, the way a playground is designed can affect how youngsters think creatively, feel competent, and develop their motor skills.
The Importance of Design
Here are four fundamental ideas to bear in mind while creating and furnishing outdoor learning areas.
Functionality
Students require equipment and supplies to enable continuous learning in order for outdoor learning to be a reality. Because it is simple to remove, sidewalk chalk is a good choice for writing on outdoor surfaces. To discuss and share ideas, mini-whiteboards can also be used.
Will students use computers or tablets outside for studying or learning? If so, consider how you might provide electrical outlets that are strategically positioned, such as covered outlets built into tabletops, chairs, and other furniture, to fulfill the power needs of students. Ensure that these outdoor areas have Wi-Fi access as well.
Stimulation
If they are motivated to continue studying, students are more inclined to use outdoor spaces as extensions of the classroom. By making courtyards and other informal learning areas intellectually stimulating and engaging, your outdoor learning space can support a culture of lifelong learning.
For instance, decorate these spaces with furniture, artwork, accessories, and age-appropriate instruments that pique interest. Students can be inspired to ponder, reflect, and investigate by using objects like sculptures and manipulatives.
Adaptability
Outdoor areas that can accommodate a wide range of activities should be versatile in order for students to get the most use out of them. These outdoor spaces can be used in a variety of ways by furnishing them with various furniture types. It is simple to transform areas from one purpose to another or to create flexible groupings of varied sizes by selecting agile, modular furniture that can be configured in a variety of ways.
Comfort
Students need convenient locations to sit down and speak, read, study, or conduct research if they are to reflect on what they have learned or carry on a conversation that started in class. The seating options in an outdoor area should be inviting and comfortable so that students will want to hang out there.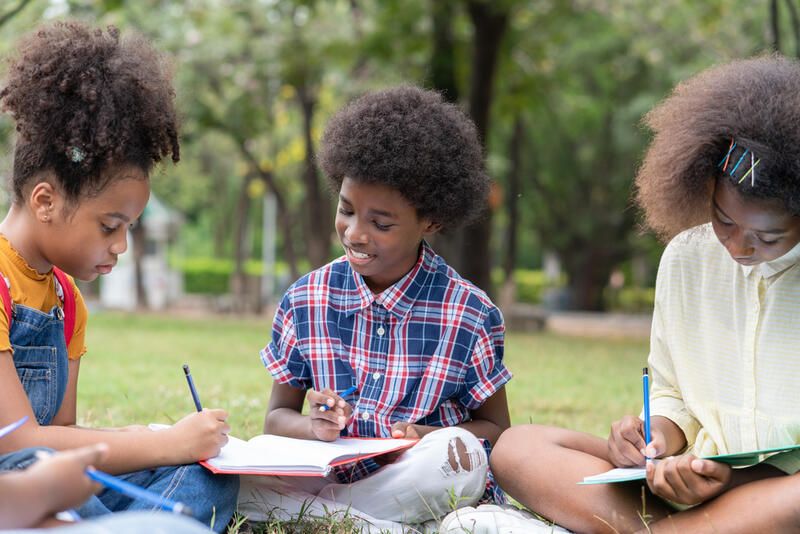 Outdoor Classroom Design Ideas
You can get your kids to learn outside and participate in outdoor sensory play by setting up an outdoor classroom and nature learning areas. In order to improve outdoor spaces, design your own natural play and learning areas. Try introducing these suggestions using outdoor education tools, summertime classroom areas, and nature-based learning stations. Additionally, creative methods also encourage the growth of motor skills! Let's get started on some outdoor learning environment designs!
Start with Fun Seating Options
You should start your outdoor learning space out with some seriously cool outdoor school furniture. We enjoy items that encourage movement (like swings). You can also introduce one of these pop-up canopies tents (that you can store away when not in use). Spread a few blankets and outdoor pillows below and they may arrange it whatever they like to use it for studying or relaxing if you're on a tight budget and can't spend a lot on outdoor furniture (or you're dealing with a tiny location and don't have the room).
Keep in mind that you are constructing FUN learning places to bring your children outside and into the natural world. Consequently, outdoor education seating doesn't have to be costly. It doesn't have to match exactly or make sense to you completely! (Consider using tree trunks or logs as benches!)
Children will choose (or create) their own preferred learning settings if you provide them with outdoor classrooms, whether they want to read, use a laptop, or play and learn through nature.
Make Some Noise!
What kid doesn't like to bang on random items and create music or better yet just noise? One of the coolest ideas ever is to incorporate a musical wall into your outdoor learning area because of this.
The vocabularies and reading abilities of kids who learn music are typically greater and more sophisticated. So why not do the same outside? Simply fasten some musical devices and noisemakers to a fence or piece of plywood to create a music wall.
Just supply some musical instruments for outside if you don't want to build a full music wall. Our preferred selections are portable musical instrument sets. (But really, if you can, try to get to the wall.)
By grabbing a cheap trellis and fastening the musical instruments to it with zip ties, you can quickly create a musical wall. You may move the trellis about the yard to different spots with it. (And, as an added bonus, if you don't have a yard, it's perfect for a balcony!)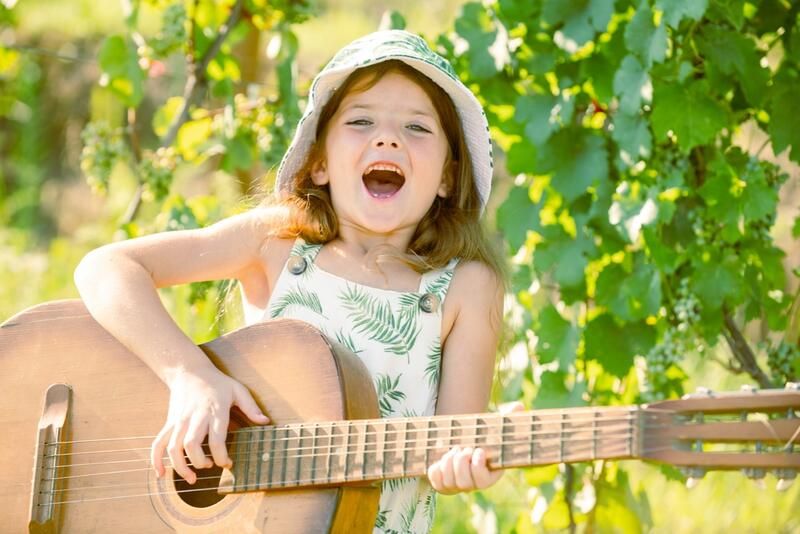 Introduce Barefoot Sensory
A barefoot sensory walk is one of the best additions you can make to outdoor classrooms. This sensory path is not only attractive and useful, but it also makes a wonderful addition to your outdoor learning area or garden as a sensory learning aid. It operates as follows:
You use various materials to construct a steppingstone or a section of a route.
One of the stepping stones may be smooth.

Another steppingstone is uneven and filled with tiny pebbles.

There is grass on a different steppingstone or area.

And so forth.
The materials you use in the journey are up to you; just mix them up for various sensory results.
Playing with your senses strengthens brain connections and supports understanding more difficult concepts! Additionally, you may include a portable sensory play tent for your outdoor area.
Discover Nature & Natural Materials
One of the best aspects of taking your education outside is discovery! Also necessary for an outdoor learning area are certain natural discovery centers.
Have fun adding some nature discovery centers to your outdoor learning environments, such as:
beehives

a bug house

birdhouse and bat house
Things like a "bug hotel" or a bat house are excellent methods for kids to learn about the outdoors, insects, animals, and biodiversity, so try not to be grossed out by them.
If you don't want to spend money on a bug house or bee house, you can easily construct one for a small or large amount of money using inexpensive wood pallets of any size. Did you know that constructing a bat home to draw bats will help your yard have fewer mosquitoes?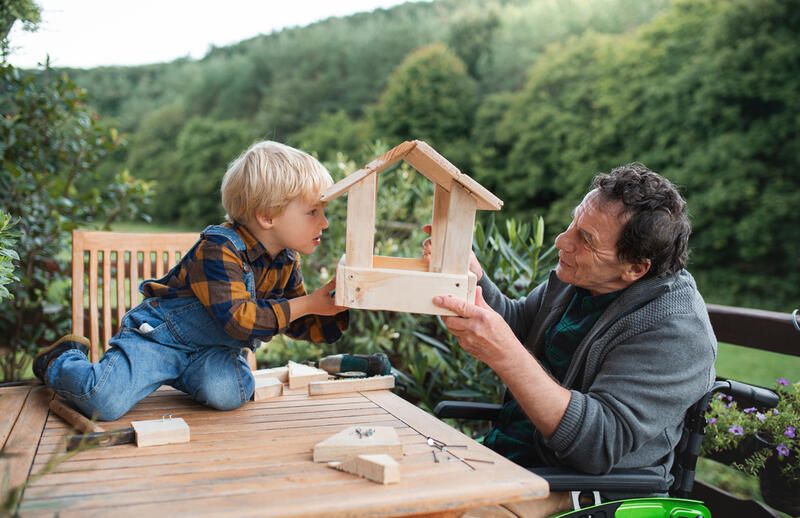 Plant a Garden
There are so many educational opportunities in a garden! Benefits of gardening with children include:
Utilizes senses in any outdoor environment

Helps children develop their fine motor skills by playing outdoors

Teaches them to be accountable with hands-on learning

Enables students to gain knowledge of good diet and nutrition.

Provide children with an illustration of the cycles of life.

It can bring students tranquility.

It Aids children in understanding the origin of food.

Explains science.

Involves spending time with family and teamwork.

Improves one's relationship with nature.

Aids in their comprehension of the significance of plant life for people, animals, and insects.

Can pique enthusiasm in cooking the food they produce.

Provides entry points for studying insects and animals.

Aids in developing executive abilities like planning and prioritizing.
Don't worry if you don't have a yard or can't grow a garden. On your balcony, patio, or deck, you can simply grow a container garden and gain the same advantages. A fairy container garden is something else you can grow. TIP: Find some native plants in your neighborhood and plant them to benefit the insects, birds, and other wildlife there.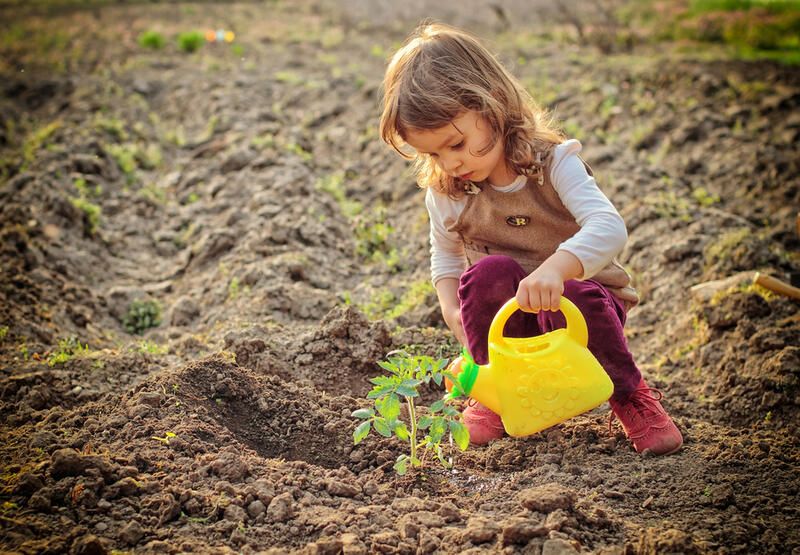 Sand, Mud & Water Tables
Without some mud, sand, or water, what would outdoor learning be? (You guys should like getting dirty!)
You can inspire imaginative play by adding a water and sand table and/or a mud pie kitchen to your outdoor area. You may not be aware that mud strengthens a child's immune system.
Build an Obstacle Course
In addition to being entertaining, including some natural obstacle courses in your learning space can encourage activity, help students practice their gross motor skills, and MORE (without them even realizing it).
It's possible to design a fantastic outdoor space obstacle course, but it doesn't necessarily have to be difficult or require a lot of equipment. To create some entertaining obstacle course alternatives, add some large logs, pebbles, ropes from tree limbs, etc.
Try creating an obstacle course out of pool noodles if you can't do anything substantial, heavy, or long-lasting.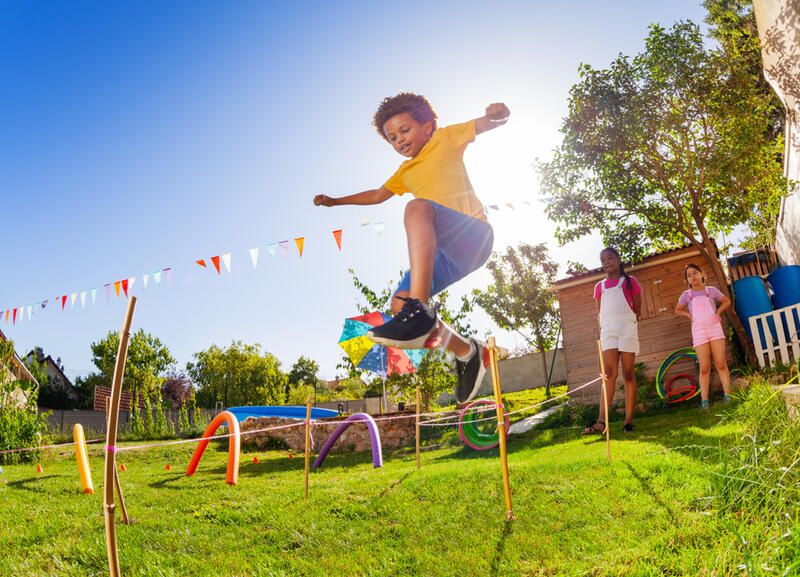 Artistic Outdoor Spaces
Because they are appealing to a range of ages, stages, levels, and interests, art centers make excellent additions to outdoor classrooms.
You're not limited to just a canvas and easel inside! Your outdoor learning space will benefit greatly if one of these adorable art centers or outdoor chalkboards is included. It will provide your young painters with plenty of natural inspiration.
Here are some of our favorite artistic learning activities!
Get a Plexiglass Art Easel for use inside and outside.

To hang drying paintings, dangle twine or a laundry line from clothespins.

Chalk should be available, and a wall, fence post, or piece of wood should be painted with chalkboard paint.

Make a simple weaving loom from nature.

Give out water buckets, paintbrushes, and big flat paving stones. When the paint has dried, they can paint the rocks once more.

A white tablecloth or old sheet should be hung from the clothesline. Spray liquid watercolors into spray bottles to make some abstract artwork on the sheet!
Outdoor Spaces are the New Classroom!
Utilizing your outdoor environment to create different learning spaces that any kid or teacher can benefit from is one of the easiest ways to elevate any kid's life and reduce stress. Our number 1 priority is always our kids well being and their education should be on that list too!
Using these different resources to allow kids to explore and have fun in the outdoors can drastically improve development and spread happiness!