The Safest Way to Melt Garden Ice & Snow: Avoid Damaging Plants
Published: 01/05/2023 | Updated: 09/09/2023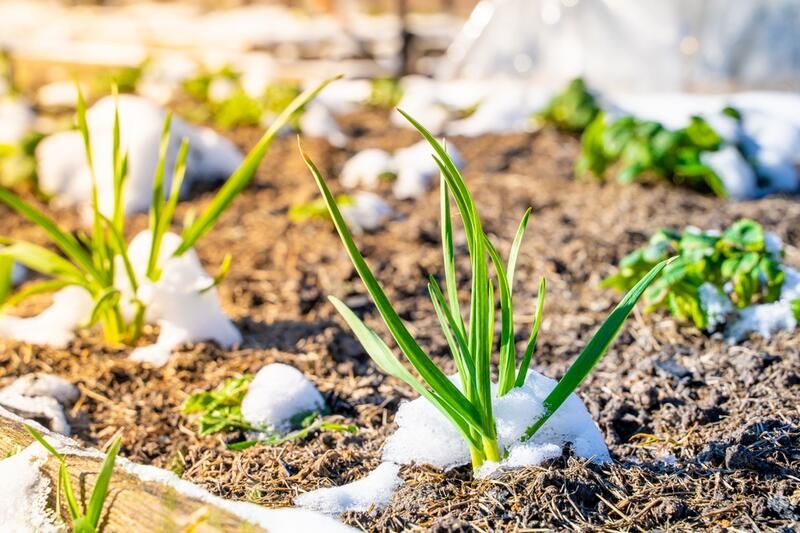 Looking for some quick and easy ways to melt snow and ice safely without having to fear that what you use will hurt your trees, shrubs, bushes, and perennials?


There is no denying that winter weather can occasionally be problematic and dangerous. Frequently, the colder weather is accompanied by a dangerous accumulation of snow and ice. On your property's driveways, sidewalks, and other surfaces, this is the freezing point where winter's moisture can start to build up.
To make other snow-melting products that help clear the snow and ice buildup, the majority of people use rock salts and other snow-melting chemicals. Unfortunately, those items often have unique faults and drawbacks.
Although they are excellent at melting ice and snow, they can harm the surfaces of your already concrete sidewalks and driveway. Additionally, they can cause issues for both young children and dogs. Last but not least, rock salts frequently kill the trees and vegetation near your home.
Is there a safe and efficient alternative to assisting with snow and ice removal this year? Find out by reading on!
Ice Melts That are Harmful to Plants
Some ice melts, particularly salts with a chloride base, can destroy your plants and your lush, lovely lawn.
Typically, ice melts using The most popular ice melt substance is rock salt or sodium chloride, which effectively melts ice up to 15 degrees Fahrenheit. However, it does a lot of damage to your landscape and plants.
When possible, avoid using this kind of ice melt product because it can also corrode concrete and flagstones.
It can dehydrate a plant because it is a salt. When a plant naturally absorbs nutrients from the earth, this takes place.
You see, the salt spreads throughout the entire plant as it is absorbed by it. It will start to draw moisture from the plant as this happens. This may eventually result in a plant that is harmed or even the plant life dying.
This is particularly troublesome during the winter when evergreen plants are already more susceptible to "wilting," a natural process that leads plants to become dehydrated.
Pro tip: If you want to keep your walkways and vegetation healthy, avoid using salt.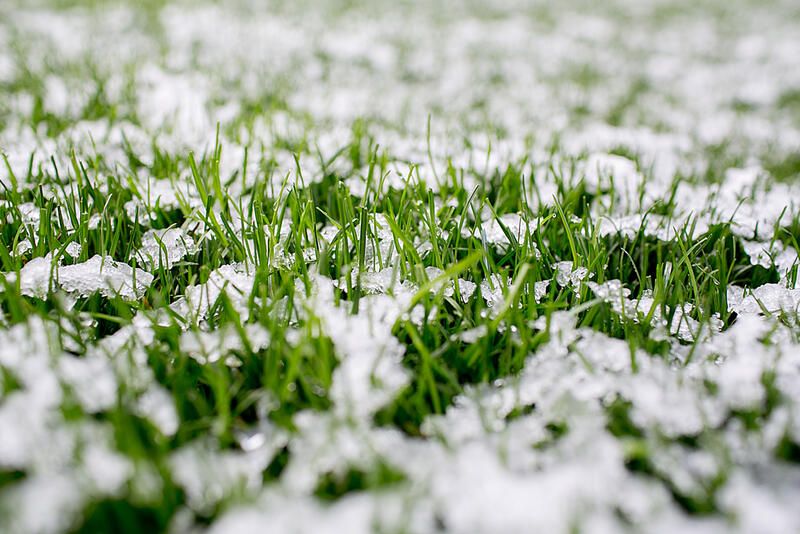 Why Avoid Rock Salt
You'll probably start to see sacks of rock salt all everywhere once the weather begins to chill off. At your preferred grocery stores, big box stores, gas stations, and even the neighborhood home improvement stores.
The melting of snow and ice off surfaces can be accomplished with great success using rock salts, often known as sodium chloride. They are readily available practically anywhere, affordable, and simple to use.
Unfortunately, the surfaces of roads, sidewalks, and staircases can be slowly damaged by rock salts. The surfaces may eventually etch or become stained if the surplus salt isn't thoroughly wiped away and removed.
Additionally, the "saltwater" seeps into the nearby soil when the snow and ice begin to melt. The surrounding soil, as well as the roots and stems of adjacent plants and shrubs, absorb this extra salt. The plants are therefore unable to absorb other essential nutrients and water because of the salt.
Since the plants are still dormant in the winter, you might not notice problems with too much salt. However, the harm is already present in the spring. Large brown or dry areas can be seen in the roots, stems, and leaves of the plants or shrubs as a result of the excess salt depriving them of moisture. The plants may also fully dry up and die as a result of it.
Rock salt can harm some plants more than others. Both boxwood and holly bushes are especially vulnerable to damage from salt buildup.
How to Safely Melt Ice
Your household needs to remove or melt snow and ice to function during the winter. Each year, several emergency room visits and ambulance calls result from slip-and-fall accidents on ice or snow.
Your household needs to remove or melt snow and ice to function during the winter. Each year, several emergency room visits and ambulance calls result from slip-and-fall accidents on ice or snow.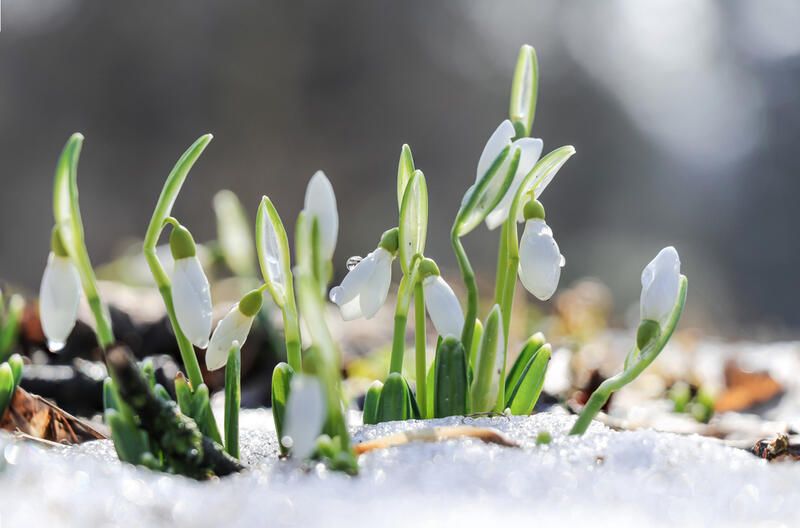 Commercial Alternatives
Manufacturers now provide products that are safer and equally effective at melting ice and snow as rock salt because of new developments in technology and businesses' increased attention to environmental issues.
Even though many of these treatments are marketed as pet-safe, many of them remain effective down to about -10o Fahrenheit. These products also won't harm or annihilate nearby bushes and plants. Although the ingredients may differ, the result is always the same. Only use these items on sealed concrete that is more than a year old, please.
Magnesium chloride is a suitable substitute for sodium chloride. Although it is still a chloride and all chlorides are somewhat caustic, it has less toxicity than regular rock salt. It shouldn't damage the surface as long as your concrete has been adequately sealed and the product is used sparingly. The nicest aspect is that your plants and pets will be safer.
Read Labels
As with any product you buy from a store or website, read the package labels carefully. Don't merely consider what a corporation asserts to be true. Even though sodium chloride may not be prominently displayed on the container, you may occasionally find that it is still listed in the ingredients.
If you want to know if it will be safe for plants, also take into account what the makers are saying. The likelihood that a substitute for snow or ice melt is "pet friendly" increases the likelihood that it is also beneficial for the environment.
Think Traction
Sometimes all you need to get by is a little traction until the sun starts to melt the ice and snow on its own. Sand, cat litter, or even sawdust can all provide a small amount of traction on slippery surfaces.
Even though these solutions don't melt snow and ice, they are excellent alternatives for keeping your family safe while not harming your plants or animals.
Before applying one of these solutions, it is preferable to clear the snow as much as you can. While you wait for the sun to melt the extra ice and snow, they still let you and your dogs go about on your paved surfaces.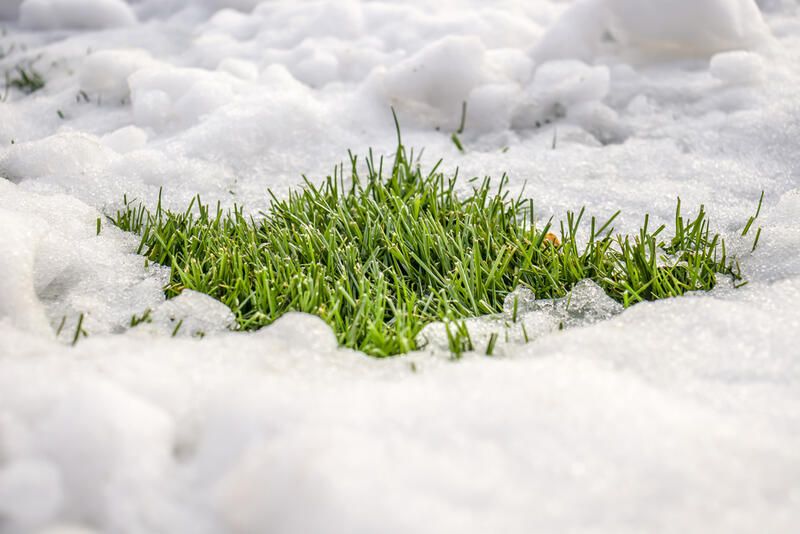 Classic Methods
While not the simplest, this approach is unquestionably the safest—at least for your plants! And that is the traditional method of shoveling or blowing snow.
Even if you feel that you must use some rock salt to aid in melting the ice and snow, you can use less of it by applying it before a blizzard or by making sure to clear as much snow from the area as you can before spreading it around. If feasible, pick a pet-safe version.
By keeping a couple of these suggestions in mind, you can perhaps contribute to keeping not only your family safe this winter, but also your home and your plants.
Overall
As you can see, ice in your garden and yard can be dealt with in a variety of ways. You can choose between long-term fixes like heated sidewalks or driveways and quick fixes like salt-free ice melt. The most crucial thing is to exercise caution and make sure you don't harm plants when clearing away ice from around them!