The Perfect Hanging Wall Garden Plants
Published: 11/10/2022 | Updated: 29/03/2023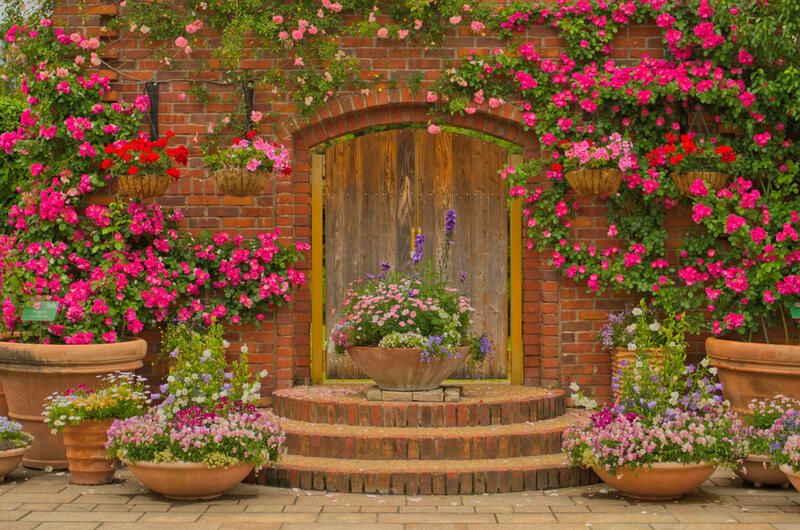 The dream of being engulfed by floating greenery all around your yard, patio, and the porch is a dream a lot of us plant lovers have often had. The image of different flowers and plants in different colors draping our homes to give a gorgeous green haven is something that is a lot more accessible than you might think! If your porch is small or has a very limited space this is probably something you haven't indulged in, but we have the perfect solution so it's time to indulge!


Vertical gardens also known as hanging gardens are a unique way to elevate your current garden structure and discover new ways to incorporate your favorite plants. These allow you to have such a diverse and variant garden while making sure to not take up a lot of space. Let's cut the small talk and jump right in!
How to Create a Hanging Garden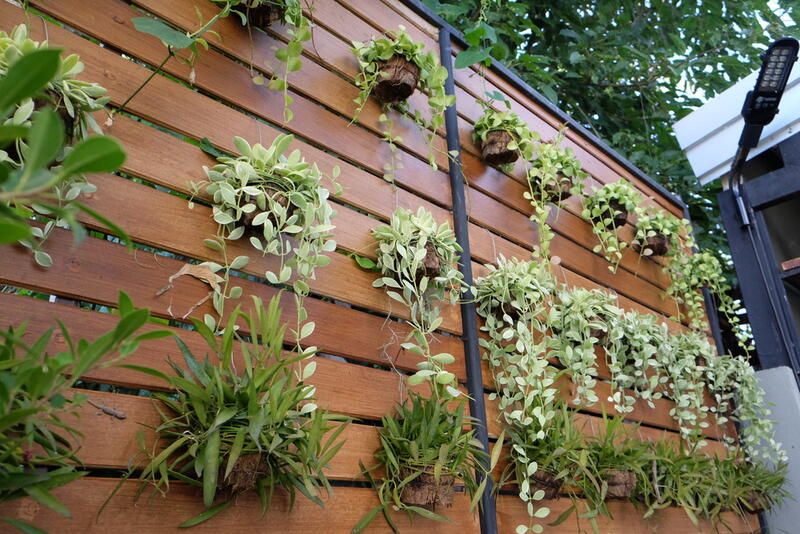 Vertical gardens are not as difficult to create as you might think, now I know we're all here to find out about the plants, but you can't put your perfect plants in a non-existent hanging garden!
They are pretty straightforward, hanging gardens consist of a variety of hanging planters that fill up a specified space or are mounted on a wall and are honestly the perfect craft for the spring. These hangers can be created using about anything, from pre-existing planters or boxes to old pallets to baskets to special pots hung by a rope around your patio all the way to a wood frame you create and paint with your family and friends. Vertical gardens can be a super simple structure or something you create over a period of time with intricate details. The planters can be both indoors and outdoors which makes your planting variety a lot wider. You can start them from the ground up and have them be a constructed unit or have them hanging straight from the ceiling and across your wall space more randomly for a cottage-like feel.
We have an entire article dedicated to making this, so we won't bore you too much with this information, but vertical gardening is a fantastic way to utilize small space and allow you to create a one-of-a-kind living wall. Considering your ideas will be a mix and match of your space, plants, design, and materials you can rest assured that whatever you create will be 110% unique and special to you.
A Tasty Vertical Garden
Nothing beats a crispy salad using fresh ingredients straight from your vertical garden! There has been a moment in time when we've all gotten the green thumb, most of the time our problem is we don't have the time or we're trying to use a small space to grow all of our delicious produce, as you've probably guessed this is where our vertical garden comes in handy! You can plant such tasty, fresh, and organic produce right on your front porch with your vertical garden plus the greenery is always a pleasure to see! Let's discover some of the things you can plant.
Fresh Herbs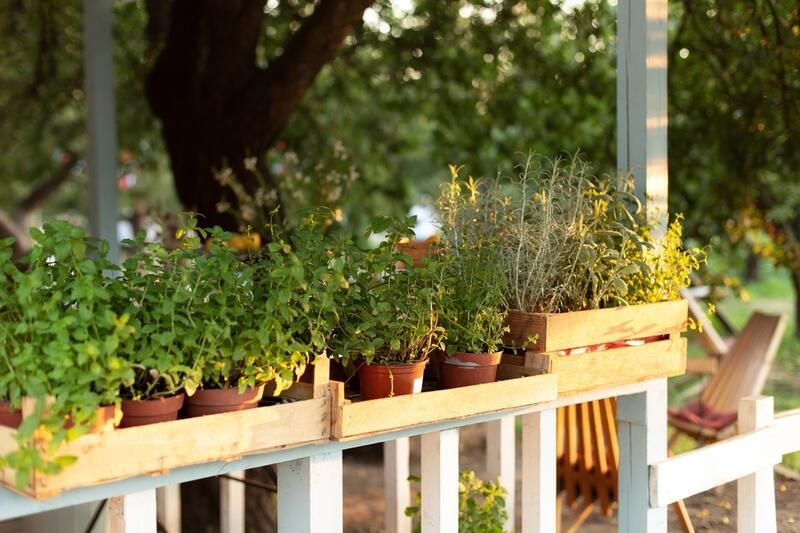 The fragrance of fresh basil ripping over some ripe tomatoes and mozzarella is a smell straight out of paradise, now drizzle it with some balsamic glaze and you've created the perfect summer salad refined with your freshly grown basil!
There are a bunch of herbs you can grow in your vertical garden, and they are all worth the effort. Herbs are one of the easiest and lowest maintenance edible plants you can start off with, they don't require a lot of space which makes them perfect for your vertical garden not to mention the aroma they release is something incomparable! Here are some super versatile and yummy herbs you can start your vertical garden off with!
Basil
Since basil is a staple ingredient in so many recipes, using it in your vertical herb planter makes perfect sense. You will consume it in great quantities, and since there are many varieties to select from, you can cultivate many and always have a choice.
Mint
The best friend to green tea, mint! Mint is another great plant to grow in an indoor or outdoor vertical herb garden. It not only expands swiftly, but it also has a wide range of great applications. Peppermint is a fantastic accent to fruit dishes or salads. It might even be used to make your own handmade mint pesto.
Parsley
Parsley is a versatile herb with hundreds of yummy applications. It is quite easy to grow and is great for harvesting in a cut-and-come-again style. Despite tolerating some shade, parsley flourishes in a sunny, but not extremely hot location.
Chives
Many people adore chives because of their gentle onion-like flavor and light odor. They are frequently used in a variety of cuisines as a garnish, for cooking, and as a seasoned herb, but they are most frequently employed in a very well-liked dish at home: twice-baked potatoes or potato skins. Nobody has ever heard of eating twice-baked potatoes or potato skins without sour cream and chives.
Fresh Produce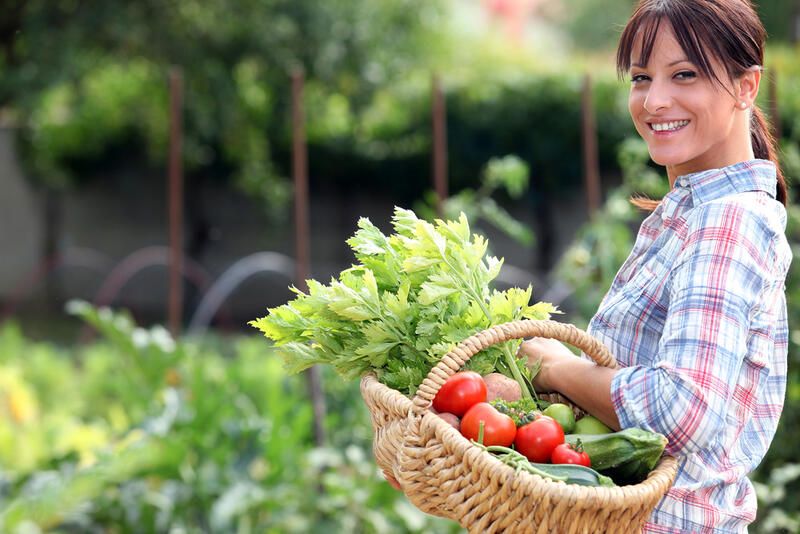 Another fantastic and delicious way to take advantage of your vertical garden is with some produce! Take that gardening thumb to the front porch for some fresh and ripe fruits and veggies!
Cherry Tomatoes
One of two techniques for growing tomatoes in a vertical garden is both simple and effective. You can either grow the tomatoes in vertical garden support containers or plant them in the ground or a large container and train them to climb a trellis (make sure you set up your trellis in the right direction). After that, you're pretty much set to match those organic tomatoes with your lovely fresh basil! Getting all of your nutrients in one garden!
Lettuce
Growing lettuce in a vertical garden is not only possible but also simple. It can be grown in both indoor and outdoor vertical gardens. Natural or artificial grow lights for indoor vertical gardens or direct sunlight for outdoor vertical gardens. Temperatures between 65- and 70 degrees Fahrenheit are ideal for cooling. Once you get those leafy nubs in the soil, get ready to throw it in with some of your other homegrown veg and herbs!
Strawberries
Strawberries are hardy and versatile that can be cultivated in a variety of pots, places, and settings. Strawberries are typically grown in rows on the ground but that can be easily switched up. Vertical growth may be ideal for people who have limited space. If you create lofty structures that allow for this, the strawberry plants can extend out parallel to the ground. If you check it out, you already have most of the ingredients you need to make the perfect summertime smoothie, not to mention they'll help brighten up your garden!
Drought Resistant Vertical Gardening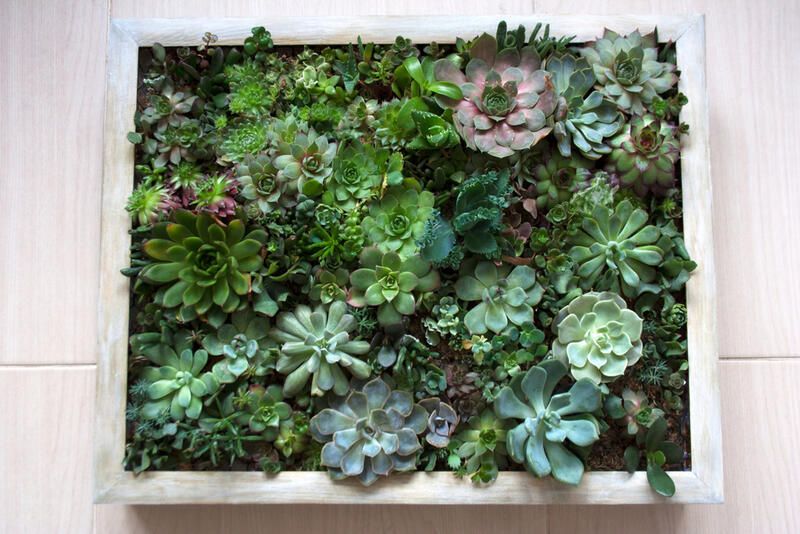 When it comes to drier, more hard climates, gardening isn't often an activity the neighborhood takes part in. We often forget that there is such a beautiful wide variety of succulents we can use to brighten up our dry climates and most of them can even bloom!
Succulents are a fantastic way to introduce some much-needed vibrance to your area, they are extremely low maintenance, they can be put in almost any type of planter, and they'll bring your hanging garden to life! They also work as wonderful indoor plants if needed!
Some of our favorite succulents to use are:
Sempervivum hirtum (Hirtum. The rosette succulent known as "Hirtum" is also referred to as the hairy house leek.)

Sedum rubrotinctum (Christmas Cheer, Jellybean Sedum, Banana Cactus, Pork & Beans)

Crassula arborescens (Silver Jade, Beestebul, Chinese Jade, or Money Tree)

Echeveria derenbergensis (The Painted-Lady)
Get Gardening!
There are endless possibilities when it comes to building and creating your own gardening haven. From ferns to annuals to moss, you can literally grow almost anything (relative to the size of course) in these planters you transform to a hanging garden. All you need is the right soil, some tools, the seeds of your desired plants, and some pots and planters to get started! Decorate your vertical garden and make it your own, you could even add a fence around it if you'd like! Gardens like these always create a lasting impression and a big impact so we look forward to seeing your creations!