The Best White Flowering Trees to Light Up Any Yard
Published: 01/05/2023 | Updated: 07/09/2023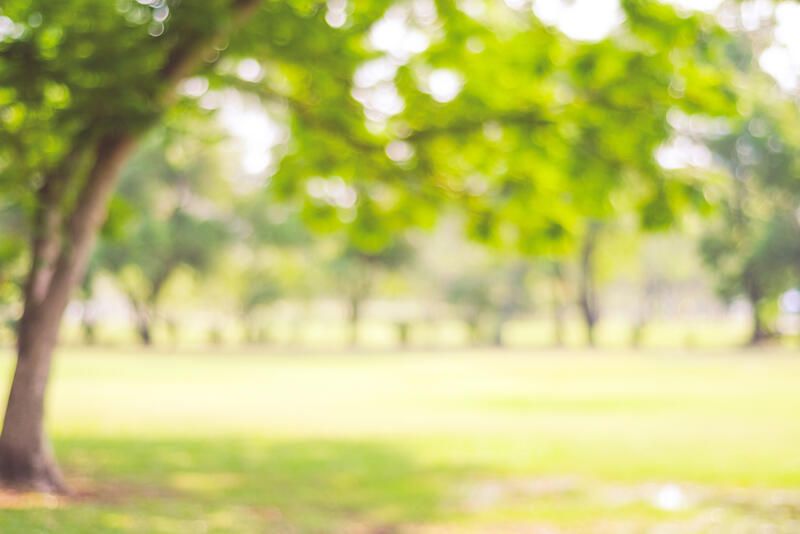 A flowering tree is a wise investment for a variety of reasons, including the addition of beauty and shade, support for pollinator and bird populations, and the creation of an attractive focal point.


There are various possibilities for white flowers, which are particularly frequent on trees. Numerous native white flowering trees thrive over the whole continental United States. You can choose what to plant in your yard regardless of where you reside. Many of these simple-to-grow trees give an abundance of pure white flowers and blossoms as well as stunning fall foliage. You'll find a variety of white-blooming trees below that not only attract bees and other wildlife but also make for an attractive landscape.
Things to Consider
Many are also little other trees with white flowers that fit well in even small settings, and many bloom in the spring to greet warmer days.
Make sure the white-blooming tree you select can withstand winters in your USDA Hardiness zone (you can discover it here). The majority of blooming trees need full sun, which is defined as six or more hours a day of direct sunlight.
Don't plant a tree too close to your house or underneath overhead wires; even though it may not appear large now in its gallon-sized container, you should take into account the tree's eventual growth. You don't want to turn your beautiful tree now into a maintenance nightmare that needs extensive pruning or removal in a few years.
When planting, water deeply, then frequently for the first season to aid in developing a robust root system.
Finally, before you head out to the store, be aware that the Bradford pear (Pyrus calleryana), which has white flowers, is one white-blooming tree you shouldn't plant. This decorative ornamental tree was formerly a favorite of builders, and it was widely planted until its flaws were discovered: The trees contain offensive blossoms, which you wouldn't want in your front yard because some people claim they smell like rotten fish or cat pee.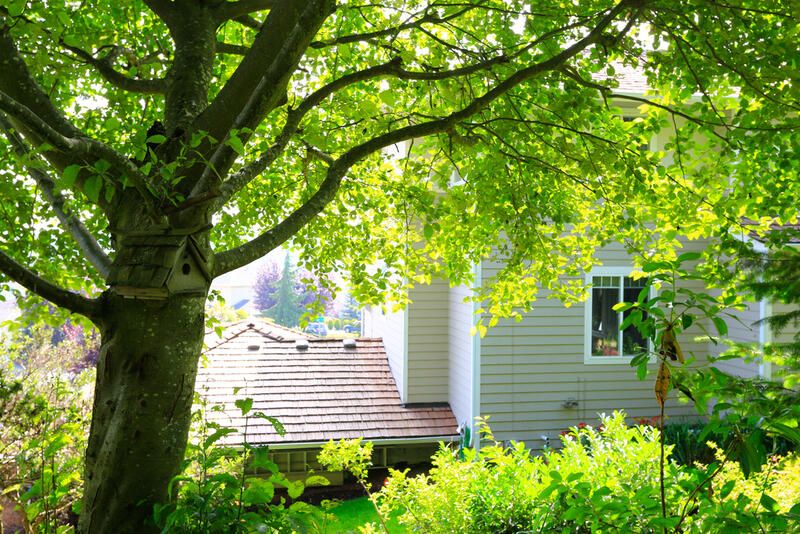 Additionally, the wood is fragile and prone to splitting down the middle, which can be hazardous as well as ugly. And to top it all off, in some regions of the nation, it is regarded as an invasive species.
Here are our top recommendations for the greatest white flowering trees for your yard or lawn:
Top White Flowering Trees
Kousa Dogwood
Dogwood trees provide a ton of curb appeal all year long in addition to serving as a punch recipe idea. Red berries and crimson fall leaves are followed by fragrant white flowers and spring blossoms in the springtime.
This particular variety of dogwood has notably attractive features, such as horizontal branching and a distinctive vase-like appearance. One of the few flowering trees, though it can tolerate full sun in colder climes, prefers part shade.
USDA Hardiness Zones: 5 - 8

Botanical Name: Cornus kousa

Mature Size: 15 - 25 feet tall, 15 feet wide
Star Magnolia
Before the tree starts to leaf out in the spring, it produces enormous star-shaped blooms. It fits better in most garden areas and is a more cold-hardy kind of magnolia.
Many smaller yards are not suited for the larger (and messier) Southern Magnolia, which can reach heights of 90 to 100 feet.
USDA Hardiness Zones: 4 - 9

Botanical Name: Magnolia stellata

Mature Size: 10 - 20 feet tall, 8 - 15 feet wide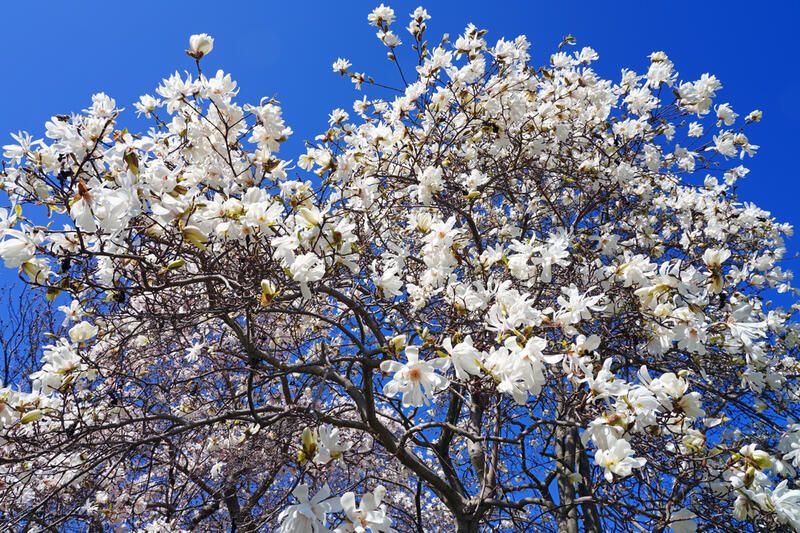 Camellia
These evergreen shrub-like trees with rich waxy blossoms almost don't seem genuine. They are available in different hues, including red, pink flowers, and white.
With this lovely plant, you may extend the blossoming season in your garden because, unlike many white flowering trees, most camellia varieties bloom in the fall or late winter.
USDA Hardiness Zones: 7 - 10

Botanical Name: Camellia

Mature Size: 10 - 12 feet tall, 6 - 8 feet wide
Serviceberry
The serviceberry, a tiny tree that is native to the eastern US, looks excellent either planted in groups or as a single specimen. In Zones 4 through 9, the little tree is frequently grown with many trunks and bears dark purple fruits after small white blooms. However, don't worry about a mess because this tree's mature size attracts birds. Before a serviceberry tree has a chance to drop its fruit to the ground, birds will cleanly take it off. Look at the cultivar "Standing Ovation" for small yards.
USDA Hardiness Zones: 4-9

Botanical Name: Amelanchier arborea

Mature Size: 4 - 25 feet tall, 4-15 feet wide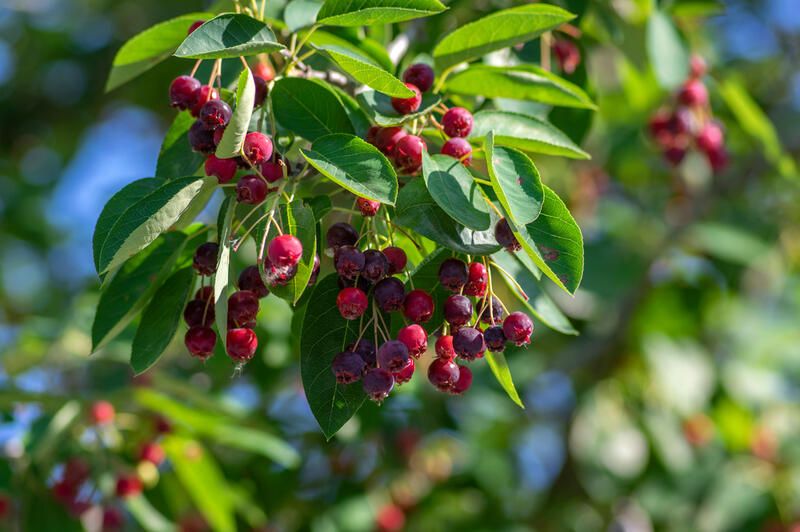 Black Chokeberry
In North America, the black chokeberry, a huge shrub or a small tree, can be found growing wild from Newfoundland to Alabama. Its late spring white or pink blossoms give birth to blackberries towards the end of summer. The fruit is too puckery to eat raw, but when generous amounts of sugar are added, it forms delicious jams and jellies.
Starting black chokeberry plants from cuttings is simple. Midsummer is the ideal season to take cuttings.
Black chokeberry's propensity to spread from its trunk won't be an issue if it is planted in large quantities as a privacy screen or as a bird habitat. This plant is a great option for landscape areas that have poor drainage.
USDA Hardiness Zones: 3-8

Botanical Name: Aronia melanocarpa

Mature Size: 4-8 feet tall, 4-6 feet wide
Cherry Blossom
There are some spectacular white-flowered cherry trees, although the majority of cherry blossom trees have pink blossoms.
As a result of the Yoshino cherry trees' profusion of horizontal branches, springtime flowers are displayed to their best advantage. Weeping cherries have a more streamlined maturity size and an elegant, flowing appearance spring flowering tree. Both would be magnificent specimen trees.
USDA Hardiness Zones:

Botanical Name: Prunus

Mature Size: 20 - 50 feet tall, 15 - 40 feet wide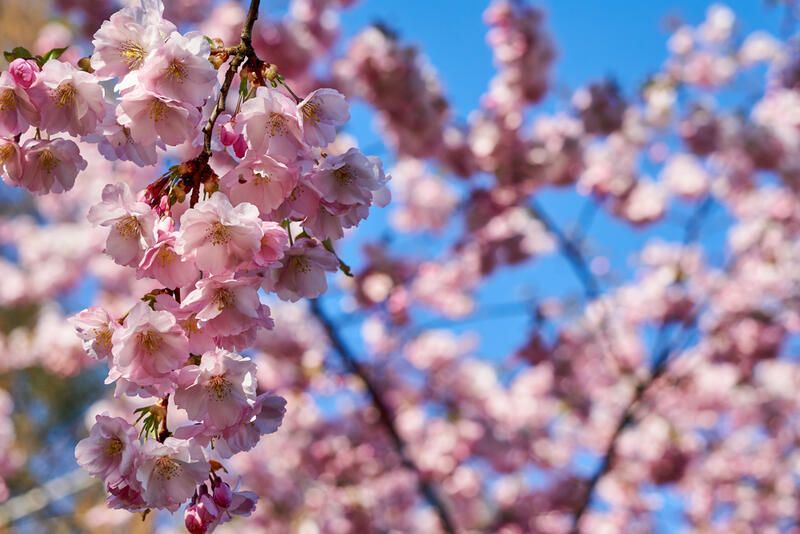 Fringe Tree
When in full bloom, the fringe tree is a sight to behold. With its clustered blossoms, a fully developed tree produces thousands of long, white petals that give the appearance of smoke. Another tiny yet broad white flowering tree is the fringe tree. It takes a lot of room to fill out. Fringe trees enjoy full sun to partial shade. They require almost no upkeep, and unlike other trees, they can even resist air pollution and dense soils.
USDA Hardiness Zones: 3-9

Botanical Name: Chionanthus virginicus

Mature Size: 12 - 20 feet tall (Up to 35 feet in the wild)
Carolina Silverbell
As their name suggests, trees known as "Carolina Silverbells" are endemic to both North and South Carolina. They reach heights of 30 to 40 feet in the lowlands, although Carolina silverbells in the Appalachian Mountains' wetter regions can reach heights of 60 feet. Their early spring (March or April) leaves emerge concurrently with the appearance of their tiny, white, bell-shaped blooms.
Silverbells from the Carolinas can survive cold winters but not hot, dry summers. They require nutrient-rich, well-drained soils.
USDA Hardiness Zones: 4-8

Botanical Name: Halesia Carolina

Mature Size: 30 - 40 feet tall
Kobus Magnolia
This magnolia is for you if snow white flowers, you want a creamy white variety. Approximately two or three weeks before its leaves emerge, in February or March, it blossoms. When the Kobus magnolia is young, it has a pyramidal shape, but as it grows to its ultimate height of 25 to 30 feet, it gradually spreads out.
Although this magnolia looks magnificent on a lawn, many home gardeners utilize young trees as a hedge due to their slow growth. The Kobus magnolia tolerates some shade but loves the full sun. Rich, well-drained soil is required.
Bull magnolia, commonly referred to as the southern magnolia, can withstand somewhat warmer climates and produces white blossoms.
USDA Hardiness Zones: 5-8

Botanical Name: Magnolia kobus

Mature Size: 25 - 30 feet tall
Crape Myrtle
These trees, often known as crepe myrtles, appear in every shade imaginable of green leaves, including brilliant white.
They are typically low-maintenance plants that dazzle with hundreds of blossoms from early to late summer through to early fall.
USDA Hardiness Zones: 7-10

Botanical Name: Lagerstroemia

Mature Size: 20 - 30 feet tall, 20 feet wide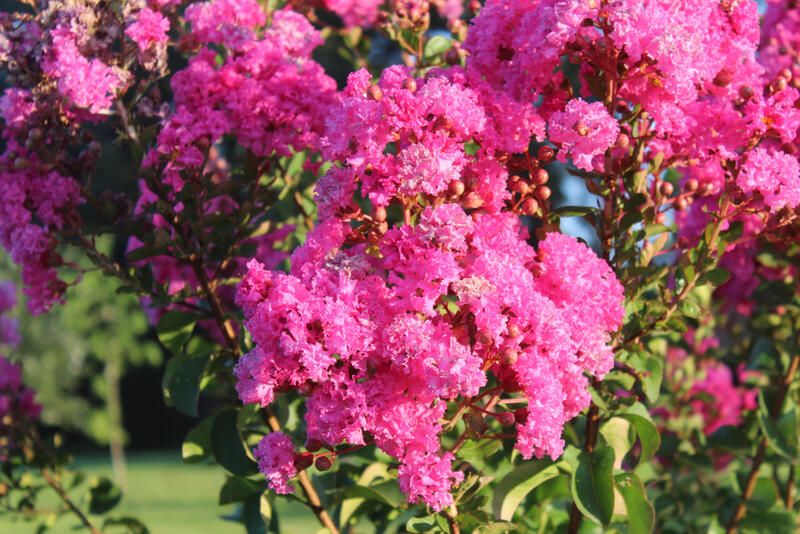 Angel's Trumpet
When cultivated in USDA Hardiness Zone 11, an angel's trumpet grows to be a medium-sized tree, however, when grown in USDA Hardiness Zones 9 and 10, it becomes a shrub. Large, white, trumpet-shaped flowers are produced, and they hang from distinct stems.
Angel's trumpet can be trained to grow in a container so that gardeners in colder winter locations can protect it from freezing weather. Although it has deep green leaves that may withstand afternoon shade in particularly hot and sunny locations, this plant needs full light.
USDA Hardiness Zones: 9-10

Botanical Name: Brugmansia spp

Mature Size: 6 - 35 feet tall
Other Types of White Flowering Trees to Consider
We sincerely hope that you were able to add at least one white flowering tree from my list above to your garden this year. But if you still need inspiration, consider one of the shade trees of these:
Crab Apple (Malus)

Lilac (Syringa)

Redbud (Cercis)

Japanese Snowbell (Styrax japonicus)

Southern Magnolia (Magnolia grandiflora)

Flowering Dogwood (Cornus florida)

Ohio Buckeye (Aesculus glabra)

Yellowwood (Cladrastis kentukea)

Franklin Tree (Franklinia alatamaha)

Catalpa (Catalpa speciosa)

American Elderberry (Sambucus canadensis)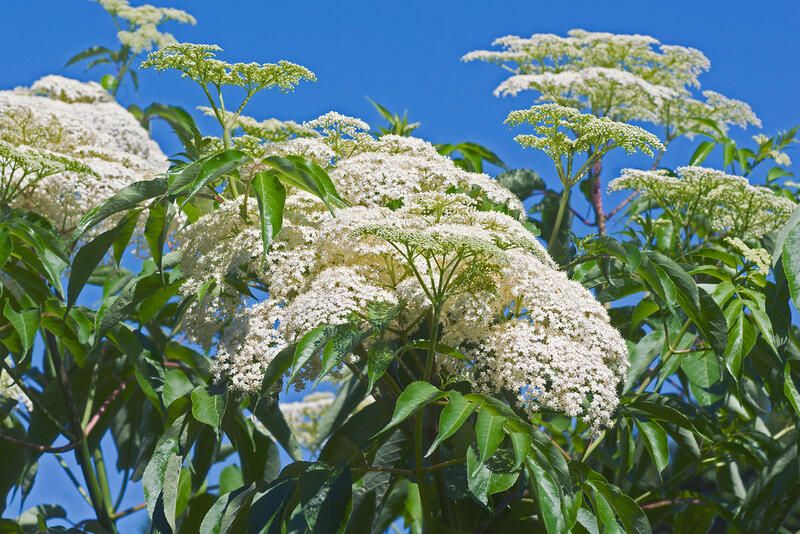 Yoshina Cherry Tree (Prunus x yedoensis)

Buttonbush (Cephalanthus occidentalis)

Natal Plum (Carissa macrocarpa)

Orange Jasmine (Murraya paniculata)

Spirea (Spiraea prunifolia)

White Chiffon Rose (Hibiscus syriacus 'Notwoodtwo')

Limelight hydrangea tree (Hydrangea paniculata 'Limelight')