The Best Ways to Transform Your Side yard With Landscaping Ideas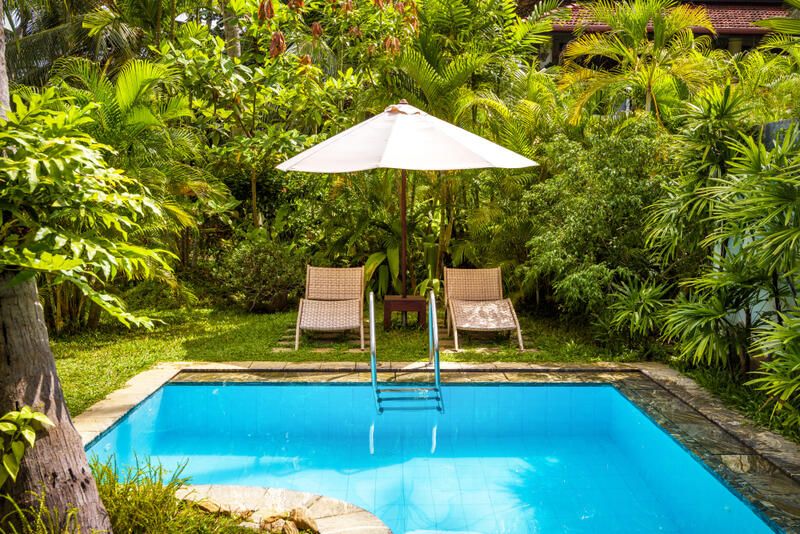 To most homeowners, the side yard is nothing but a half-storage space. Ignored and neglected, and most often used only as a place for trash cans.


Mostly because the side yard is naturally too small and thin that it's not possible to utilize it in the same way the front and back yards can be. But that limited space shouldn't get neglected either.
There are many creative sideyard ideas for transforming the sideyard into one of the loveliest spaces in your landscape design. Don't let your side yard be a wasted space when there is so much you do with it!
Container Garden in The Side Yard
A container garden adds beauty, color, and visual intrigue to your sideyard space. Making it one of the best side yard ideas.
There are many design ideas with container plants and how you arrange them around the side yard. You can go wild with your preferences. Just make sure there's enough sun for the plants.
And go creative with your choice of containers too. Not only do the flowers and plants come in beautiful colors!
Other than choosing plants, also choose containers that compliment the colors of those plants and the paint colors of the side of your house's exterior.
Add containers as much as the space allows. If there's enough room, feet wide room, then you could go with two rows of plants with enough space for a path in between.
Your side garden can just be as beautiful as your backyard garden! If anything, it's more space for you to enjoy your gardening and practice your garden skills.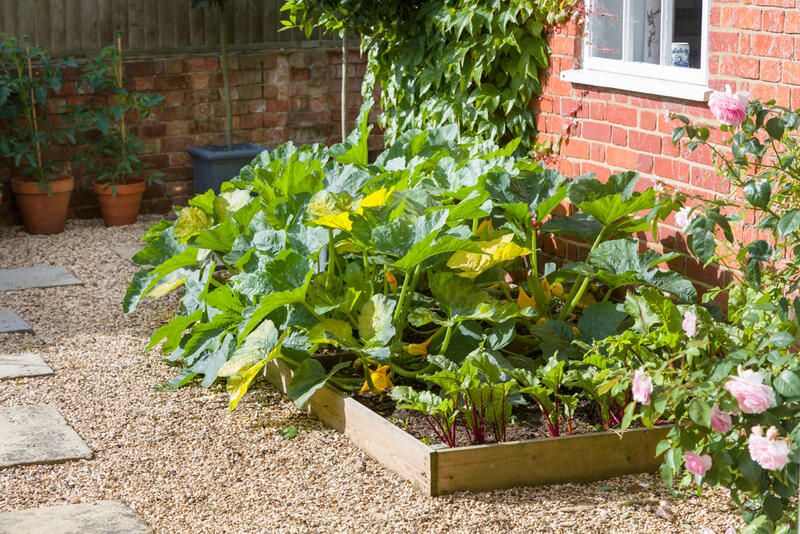 Sloped Garden Bed Above Side Yard Patio
If you have a sloped landscape design, then there are even more ways to take advantage of your side yard landscape without taking up too much space.
With a sloped bed above the side yard patio, you add greenery, style, and a beautiful atmosphere to your side yard.
While still having more room on the side yard patio to have a seating area or something of the like.
Cozy Seating Area with a Fire Pit
Your yard space can be a perfect outdoor space to socialize, have friends over for a drink, enjoy your morning coffee outside but in privacy, or enjoy a late-night talk around a fire pit with your partner. You only need to know how to utilize the narrow space.
Choose linear furniture that doesn't take much space in width and a narrow rectangular fire pit. A bistro table with steel, intricate chairs. And if you have enough space, you can go for a full outdoor fireplace.
If the room allows, you should also consider a barbecue grill. Side yards with barbeque grills become a great space for the family to hang out and have a lot of fun!
And for a last touch, hang up some string lights to bring light and warmth to the side yard.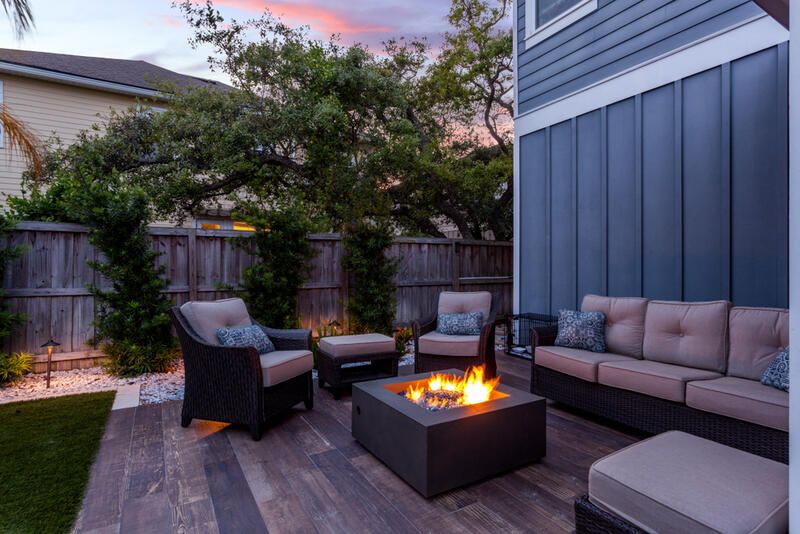 Small Vegetable Garden
Small vegetable beds are one of the best ways to take advantage of your side yard space. Side yards that get a good amount of sunlight are the most suitable for a vegetable garden.
Those beds look neat and line up your side yard beautifully while giving you the chance to fill your kitchen with super fresh produce.
If you've always wanted some vegetable beds but didn't want to do changes to your backyard, then this is the perfect side yard idea for you!
Stylish Walkway
This shouldn't worry you if your side yard is too narrow and small for most of the other yard design ideas. Even if it's very thin, your side yard can be included in your home improvement project.
One of the best ways to do this is to have a sleek, stylish walkway. Stylish tiles with side gravels and side plants are a simple, low-maintenance stylish way to bring out the best of thin side yards.
Ground Cover
A covered patio in your side yard area is perfect to transform the space into one of your prettiest outdoor spaces. And you won't run out of ideas here.
You can go with low-maintenance artificial turf. Or you can choose other ground cover plants that you could have also chosen for your backyard or front yard.
Either way, your side yard landscape can have such a higher aesthetical quality with this idea!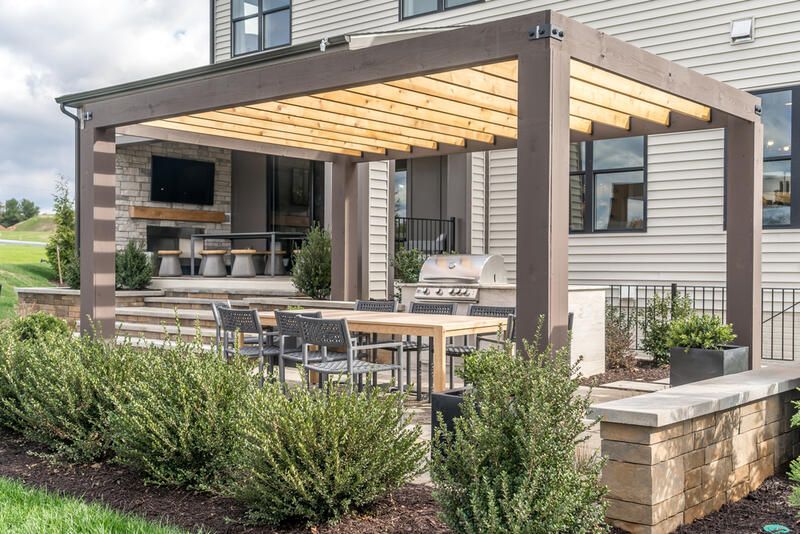 Daybed
It's not at all impossible to create an outdoor living space in your side yard. Your yard space, as small as it is, can become a comfortable place to relax in the soft breeze outside (and maybe take a little nap!)
With a pergola and a daybed, you wouldn't forget about the existence of your side yard easily. That's why this yard idea is one of the best, it'll attract you all the time!
Just make sure to choose neutral, light colors for the furnishings and to go with a minimalist approach, to not give the small space a claustrophobic, cluttered energy.
Dining Set
Bringing the inside out isn't just for backyard landscaping or large patios. Your side yard patio can also be a place for alfresco dining with your friends, family, and guests.
Narrow, long tables with thin chairs with cushions are perfect design ideas for side yard landscaping. If anything, the narrow spaces of your side yard can make it more cozy and intimate for dinners.
For this side yard design idea's final touches, consider overhead lights and a water feature to add visual appeal and soothe your guests.
Zen Side Yard
One of the best side yard landscaping ideas is to transform your side yard into a meditative zone. Instead of a wasted space you never use, it becomes an outdoor space you seek when you need time alone and want to connect with yourself.
A zen garden is one of the best design ideas to achieve this goal. Cover the yard with gravel and concrete, then go hard with the plants.
A zen garden is all about dense and layered plants with a lot of foliage. And then there should be enough space in your yard to add a couple of chairs and a water feature to complete the oasis.
Most side yard landscaping ideas can increase your curb appeal, but this one especially will do wonders for your home's exterior, and subsequently its value, with how popular the Japanese garden style, and especially the zen garden, is becoming.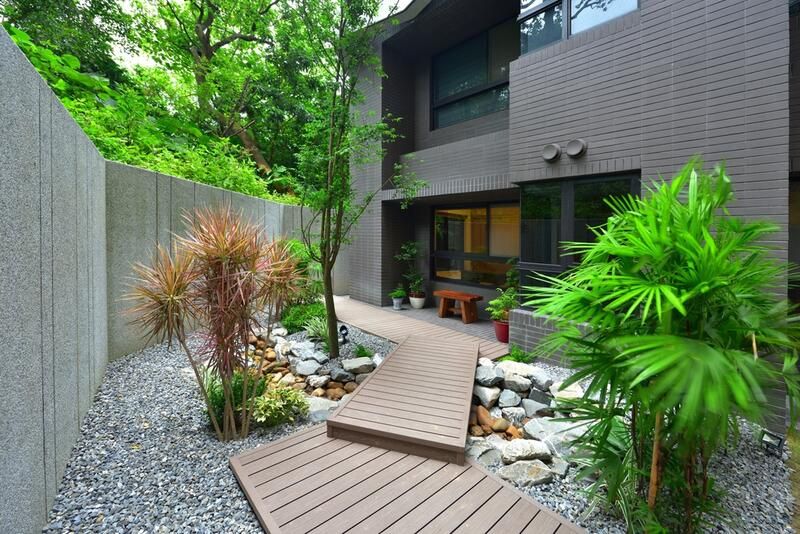 Side Yard Small Pool
A pool doesn't have to be huge to be very enjoyable! Sometimes all a summer day needs is a plunge and a relaxing break from the heat in the cool water.
But other than transforming the side yard into a functional space in your yard and the practical qualities of a pool, it'll also completely transform it aesthetically speaking.
The sound of water and the structure of the small pool will make your side yard a soothing place to relax or look at.
Side Yard Hot Tub
Or you can ignore the pool and treat yourself to something a little fancier!
Installing a hot tub in your side yard is one of the best side yard landscaping ideas, as hot tubs can be their most comfortable when small, and they will make your side yard irresistible to you and your family, as well as add tons of visual interest to the space.
Side Yard Pond
Ponds don't have to be as big as your backyard to be functional, beautiful, and accommodating to the wildlife around you.
Whether water features that act as little ponds for birds, DIY mini ponds, or small natural ponds, this idea is a great way to utilize side yards.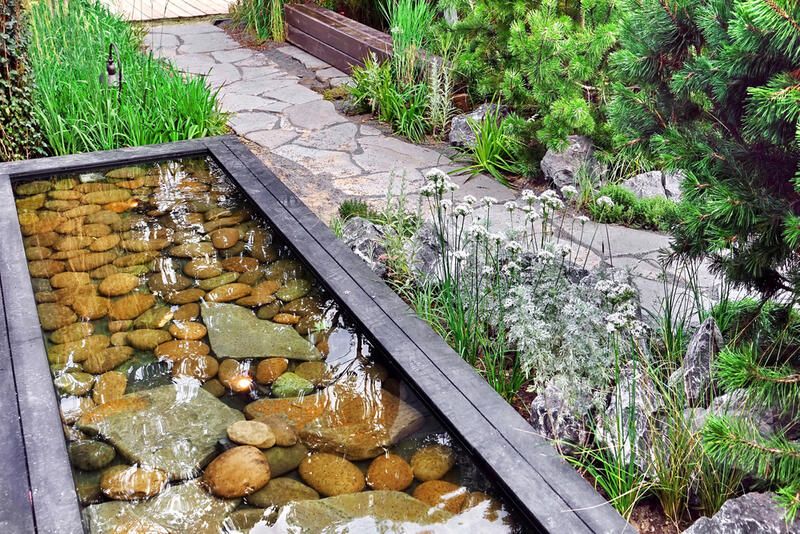 Playhouse for the Kids
Another of the best side yard ideas is to transform it into a private, comfortable outdoor space for the little ones. Building a playhouse is one idea to go about that!
The kids will enjoy it, and adding to the landscape design is a lovely thing.
And if you have a dog, then a dog run for the enjoyment of the doggy is another good way to utilize this space for fun times!
But! Playtime isn't just for kids. You can also transform the space into a fun area for the whole family.
For example, you can add a small Bocce ball court. You can make it as small as your space allows.
Side Yard with Tropical Planting Area
Tropical plants add flair and character to your landscape design. And no better than inside yards. If you live in the right climate for those plants, they'd also be low maintenance.
With concrete pavers or stepping stones for a pathway, the tropical plants will provide shade and volume and make your side yard a place you'd love to walk into.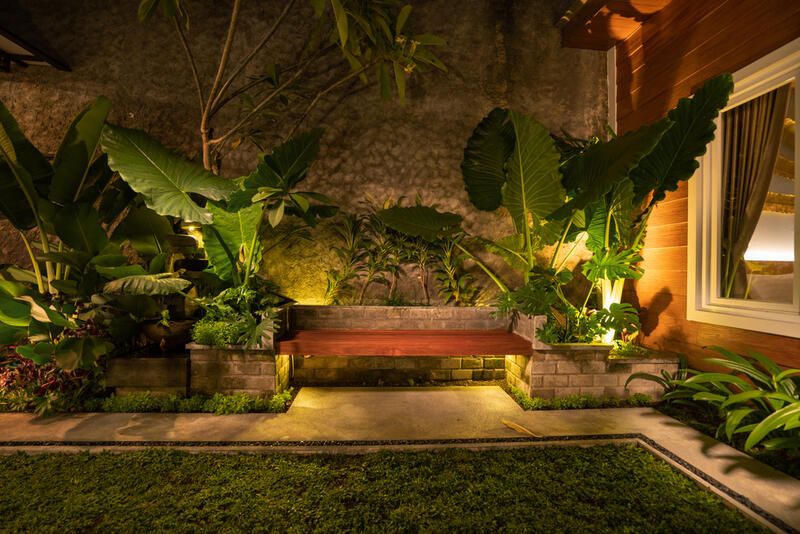 Pathway with Flowers and Sculptures
If tropical plants aren't what you prefer in a garden, then you can do the same with the flowers of your choice.
Add a potting bench for potting plants and flowers, and in between use the hardscape materials to get stone sculptures, water features, or other non-living features with interesting shapes to complement the garden.
Whatever side yard ideas you like best, it only matters that when you're landscape designing, you take care of every part of your entire property. The best landscape designs don't neglect any area or detail, no matter how small they are!
And this is exactly what we can offer you at shrubhub.com. Our experienced and trained project managers take care to make use of every single square meter in your landscape design, even if it hasn't crossed your mind before. The bigger picture is equally important to every single detail in it, and there's no need for your side yard space or any other element of your yard to go to waste when you're dealing with professionals.
If you're looking to revamp your entire landscape, backyard, front yard and side yard included, there's no better time than now as we're currently offering a 70% discount on all our design services. This includes a 3D depiction of exactly what your landscape would look like after implementation, down to the most miniature details! And to make sure absolutely nothing goes wrong with implementation after your approval, we make sure to recommend you your location's best contractors and 24/7 customer support.
All you need to start the process and take advantage of the limited-time offer is to sign up here!