Size Doesn't Matter For A Perfect Cocktail Pool!
Published: 20/10/2022 | Updated: 29/03/2023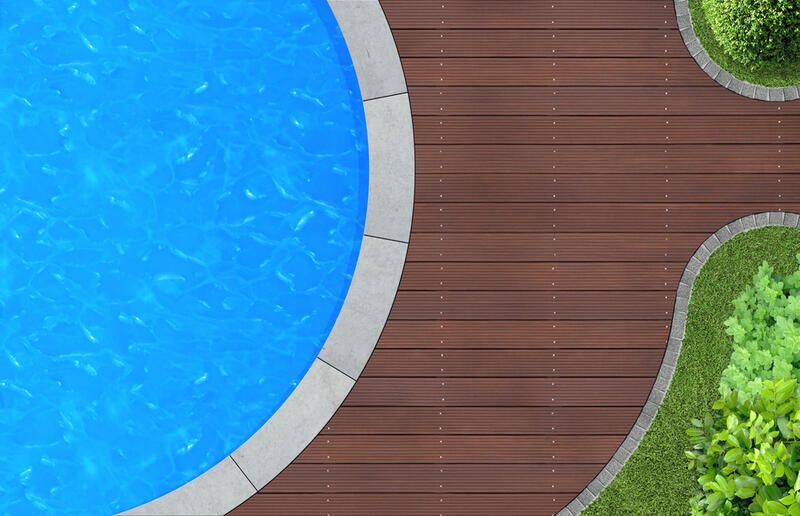 Contrary to popular belief, just because you might struggle with a small backyard or patio doesn't mean you can't partake in summer fun! There's a secret to taking advantage of your cozy little sunspot all summer long and you've probably never heard of it before, we're here to introduce you to the only cocktail pool!


In a world of water-fountain-filled Olympic-sized pools, intricately layered decks, and over-the-top spas, your dream pool or what you actually want for a dream pool can often get lost in the mix. Although no one ever said no to a deep, crystal pool or a jetted tub fit for a queen every now and then, doesn't mean you have to give up on creating your own private paradise right in your small yard!
With renovation season creeping up on us many homeowners get lost in a sea of choices and end up destroying their space by crowding it with an oversized pool or not utilizdditional the space properly and opting for a small spa or sauna. The reality is you can actually have it all. The hot tub, the pool, the glistening tan, and the satisfaction of it all! A Cocktail pool helps you transform what little space you may have without costly taking of your space. You can finally enjoy all those glorious pool days in your own yard on your own terms. Let's dive in.
Whitetail Pool?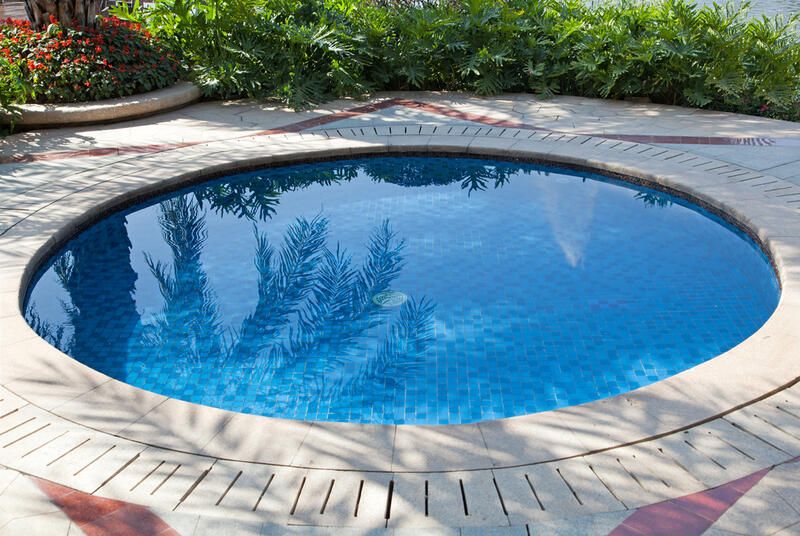 Everything sounds fantastic so far but you're most likely wondering what actually a cocktail pool is. Smaller but still filled to the brim with charm is what is more commonly known as a compact pool. Staying true to size-appropriate pools is a modernized way to bring all of that together in one beautiful, size appropriate, creation.
Smaller is often associated with disappointment but the truth is size really doesn't matter when it comes to a cocktail pool especially when it comes to added features. Just because you decide to go with a smaller size doesn't mean you get to miss out on all the options! From seating to jets to your favorite heaters, compact pools can truly have it all. Take a nice hot soak, and pool the rest of your day relaxing in the cooling pool.
What makes cocktail pools or compact pools so unique is that they are 100% adaptable to you and your several you can plan your pool design the right-groundocktail pool can be crafted from several different materials, installed above or in ground, inside, or outdoors and of course fit in smaller backyards and patios (Of course our big yard homeowners also have the opportunity for an installation).
Types of Small Pools
There are many different kinds of pools, some of which resemble a cocktail pool quite a bit. The portmanteau "spool," which combines the words "small" and "pool" or "spa" and "pool," is one example of a related term. Even if these shallower, spa-inspired models have cocktail ail pools with warmers and jets, they essentially become "spools" in appearance. In addition to cocktail pool, the terms "compact pool" and "plunge pool" may be used. These designs have a smaller surface area than a cocktail pool, although they are often deeper.
Is a Cocktail Pool the Pool for You?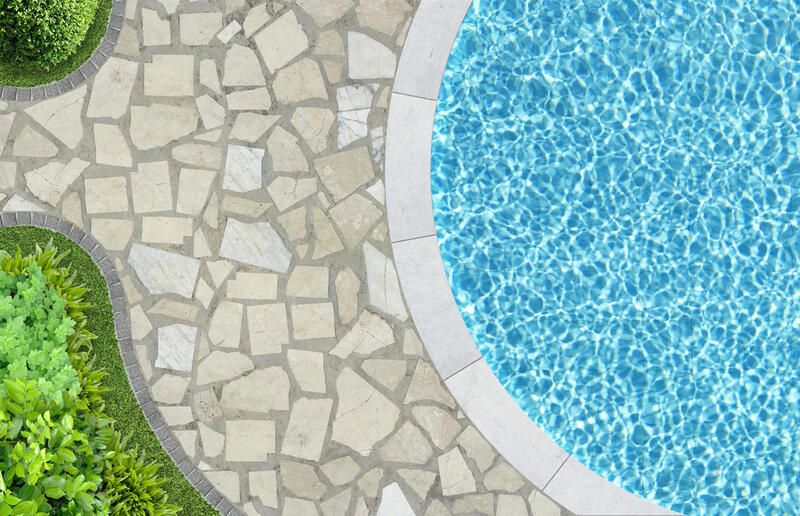 Cocktail pools work well in backyards that are either too small for a regular-sized swimming pool or have extra space for some creative design. They are ideal even if your yard dips or rises slightly because they function effectively on level terrain. A cocktail pool does not operate well in yards that slope significantly. The fact that you can't just use lighter colors at the bottom and dark colors at the top without producing an odd impression means that these aspects may also make it challenging to establish a color scheme.
CocktaYou must include being smaller, which means installation generally takes less time. It's crucial that you include landscaping in your timeline as well, though. A cocktail pool typically has a distinctive design that may call for additional excavating and leveling before the pool itself is installed. If you would like a larger hot tub or swim space, you might want to look at other options but keep in the mind the costs will go rapidly the larger you go.
Cocktail Pool Design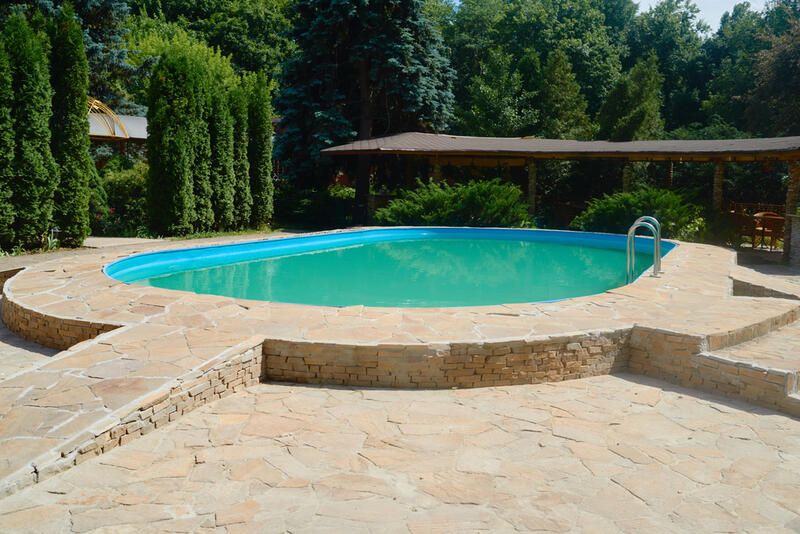 The possibilities and options for designing your own cocktail pool are as diverse as their capabilities. Whether you're aiming on creating a cozy spot with a one-person pool or ng in a warm spa and comfortable pool, there's something for everyone.
Considering there's really no wrong way to go about it you can decide on sticking to a traditional, swimming pool or switch it up with some fountains, luminous pool lighting, maybe a nice oak deck with an outdoor kitchen on the side, some spa jets and even an underwater treadmill if you're feeling it! Cater it and create it for your needs so you can enjoy those hot summer months all the way cool winter if you're going heated!
If you're wondering what type of material, you could use for this exceptional creation, here are a few exams nowadays
Concrete (Used the most for ground pool)

Vinyl Liner

Fiberglass (The most popular now a days, the Fiberglass pool)

Copper

Cedar
Although the constricts of the various cocktail pools range, you can use these options to build a pool that matches your costs estimates and aesthetic preferences. Even in backyards with little space, you can start with smaller cocktail pools to develop intriguing infinity pools.
Pros to Owning a Cocktail Pool
Cocktail pools aren't only a small-space solution, even while their size makes them a logical choice for densely populated communities with small backyards. They are also useful, particularly if you desire a pool's calming effects or its ability to draw people together but don't have the space or don't need huge swimming pools size. Additionally, they demand less cleaning effort and expense. Even though cocktail pools require the same upkeep as regular pools, they do so on a scale that is simpler to handle.
You don't have to give up other outdoor living facilities like an outdoor kitchen or dining area, storage shed, or fire pit because a martini pool is compact. Even, if you have a huge yard, using smaller-scale features makes better use of your available space.
With Every Pro There's a Con
Cocktail pools are good for small gatherings but aren't the best for organizing traditional pool parties because there isn't much space for activities like volleyball or floaties. Additlly, they don't offer much in the way of exercise. A regular pool will be a better option if you're seeking for a design that supports swim laps or big gatherings. However, a cocktail pool with warmers and jets is more than capable of providing a spa-like swimming experience at home.
Dimensions of a Cocktail Pool
The size being the number one selling point for these pools it's about time we talk about it. Cocktail pools typically have a size of less than 400 square feet (which is length x width x depth). Cocktail pools usually range from 168 to 300 square feet. They are typically only 3 to 4 feet deep and less than 12 × 14 feet in size. The size of these modest pools is frequently increased by pool businesses, though, to 700 square feet and 5 feet deep (so taller regular-sized so cool and off!).
The Cost of a Cocktail Pool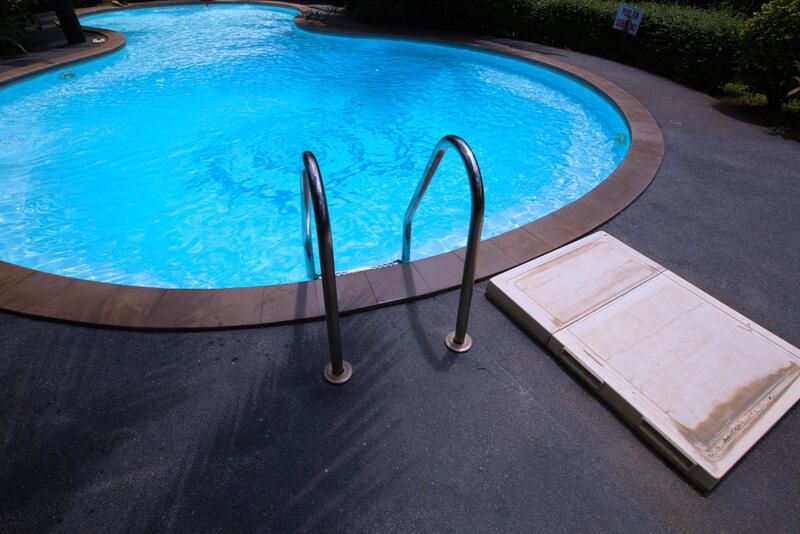 Considering cocktail pools are significantly smaller than regular sized pools, require less water and backyard space they also cost significantly less and can help you avoid the traditional additional costs of keeping an average pool or spa.
You might have to spend $5,000 or more on a small cocktail pool, but only if you do the majority of the building yourself and utilize less expensive lies. High-end cocktail pools can cost more than $50,000, which is where most full-sized concrete pools start off when installed by a professional.
A full-sized fiberglass pool may be available for less than $50,000, and a vinyl-lined pool can be purchased for less, but you must also take into account long-term maintenance expenses and resale values because the pool will be with you for a very long time.
A cocktail pool installation of a customized pool should cost at least $25,000. This is roughly half (or less than half) of what it would cost to create a high-quality full-size pool, but you also get a pool that is just half as big. The price is dependent on your preferences, just like all pools. The cost will increase if you desire to add more to the project.
The materials used to construct your pool have an impact on the ultimate cost as well. The most expensive option in that price range will be copper pools, while the least expensive is cedar construction materials. Installing your pool indoors will also cost a little extra money.
Cocktail Pool Installation
Excavation, security pool fencing, landscaping, ground preparation for installation, and the installation of lighting and accessories are all included in the price of a cocktail pool. It also entails adding water to the pool, installing filtration tools, a chlorinating system, and using additional chemicals.
Things to Keep in Mind Before Getting a Cocktail Pool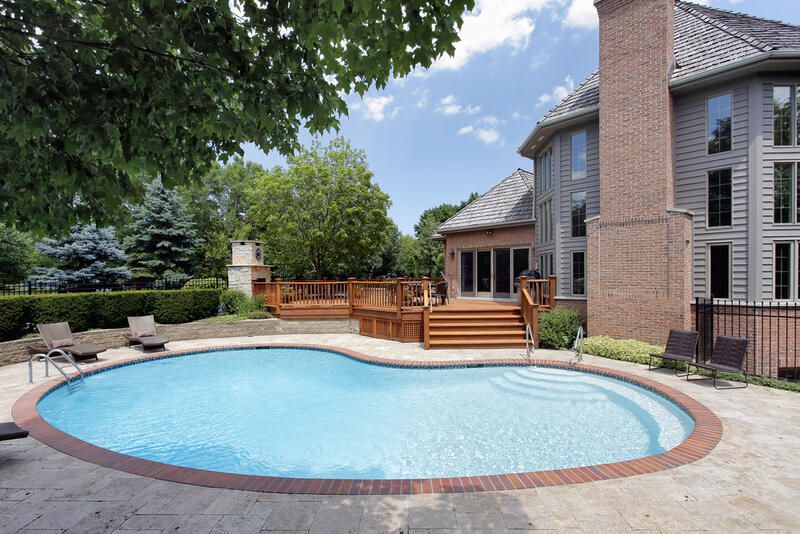 There are a few key considerations you need to make when you're thinking about adding a martini pool to your landscaping. First, their distinctive design might result in additional costs. Cocktail pools come in a variety of sizes and forms, making it easy to install more than one if your property has numerous entertaining areas.
The purpose of the cocktail pool should also be taken into account. This is a terrific idea if your events are more casual and small-scale because it can accommodate fewer visitors. You should think about something different, like a standard swimming pool, if your get-togethers frequently feature sizable crowds of people or if you have any animals that could require the extra space.
Cocktail pools should be located on surfaces that are suitable for foot traffic, especially if there will be a lot of people around the pool. There aren't many issues if your yard is made mostly of grass. However, if the ground is unsteady or has protruding pebbles, this could be an issue if visitors trip over them and are hurt.
Pools that are situated just off a deck can be extremely attractive, but they also need regular maintenance, such as cleaning every few weeks, checking valves, and taking care of other things related to maintaining clean water.
The area you choose for your cocktail pool must have good drainage, which is one last thing that is crucial before constructing it. There may be leakage issues if your pool is not installed properly, which are very difficult and expensive to remedy.
Cocktail pools are a fantastic addition to any 400unwindoot or larger well-maintained yard. They can make fantastic outside entertainment areas for gatherings or just unwinding alone with a terrific book and a cold beverage nearby.
Our Thoughts About Cocktail Pools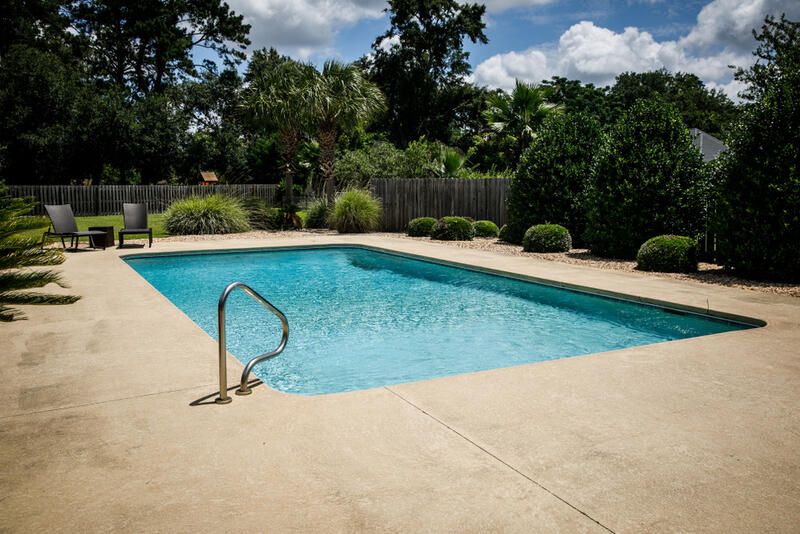 Overall, owning a cocktail pool is a great idea especially if you suffer from a smaller backyard. They give you the chance to own that swimming pool you've always dreamed of but with a space and cost-affordable twist. A cocktail pool can turn your plain, boring yard into a fun space and a backyard oasis that you can't help but spend all your time in. Kick back and swim on every hot day or enjoy the warmth of your built-in hot tub on the cold ones. Smaller pools are a great addition and can expand your play space to your backyard without racking up costs as a standard pool would. Whether you opt for an above-ground pool or an inground pool, a cocktail pool is a pool you should consider!