Set Your Imagination Free With These Creative DIY Planter Ideas
Published: 05/12/2022 | Updated: 29/03/2023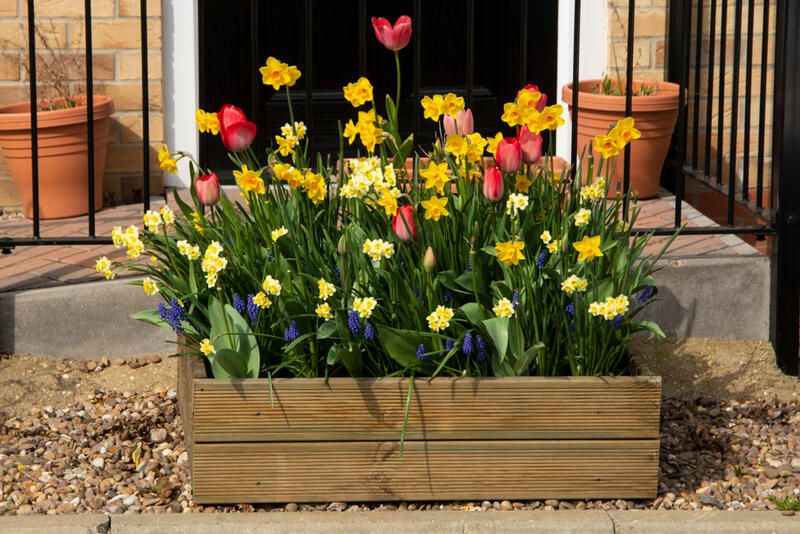 As the adage goes "necessity is the mother of invention".


Life fancies throwing challenges out of the blue at us all the time. For a minute, you might feel trapped with no possible way out, but whenever you go the extra mile in pursuit of a more creative way to pull through, this is how you see the light.
Similar to the trials and tribulations we fight in our life battles, our garden also tends to toss some problems at us from time to time. To sustain a healthy and delightful outdoor space that oozes creativity, you might consider greasing your creative gears and setting your innovative ideas into motion!
Your garden is where your mind and soul feel free to thrive, teaching you all about problem-solving skills.
When you squeeze your brains out to come up with unique garden ideas and spare no effort in bringing them to life, you develop a deep, sentimental attachment to your garden. It's a personal connection that cannot be easily severed because with every passing day you feel more bound to this space. Sooner than you think, you call it your comfort zone and the closest to your heart.
Looking for an eye-popping creation that never fails to grab your visitors' attention? We know the answer: planters. This idea introduces an exceptional way to transform your abode without costing you a fortune or demanding days of work in advance to turn out beautiful.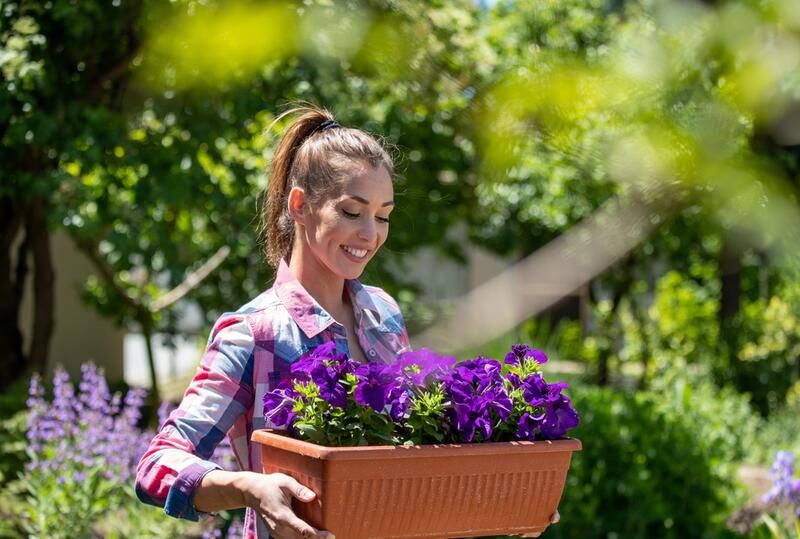 Can Planters Make Your Life Easier?
Living in today's urban life, you will always find it difficult to be in touch with nature. What if you live in a high-bustling city with a tiny balcony? How could you possibly appreciate the beauty of nature when you are constantly surrounded by buildings?
Planters are one of the greatest ideas to give your outdoor space a quick facelift. It doesn't matter if you live in an apartment with a small backyard or have a huge outdoor space that needs to be spruced up. Here are some reasons why planters not only make your life easier but more beautiful:
Say Yes to Gardening
Love to be in the majestic presence of nature but have no clue how to start gardening? This is when planters come in handy.
If you feel overwhelmed by all the issues that you might face as pests, weeds, or diseases, don't fret! Unlike ground gardening, planters spare you this burden and offer you a great opportunity to connect with nature.
With care, maintenance, and love, you will get to grow your favorite flowers or vegetables in no time!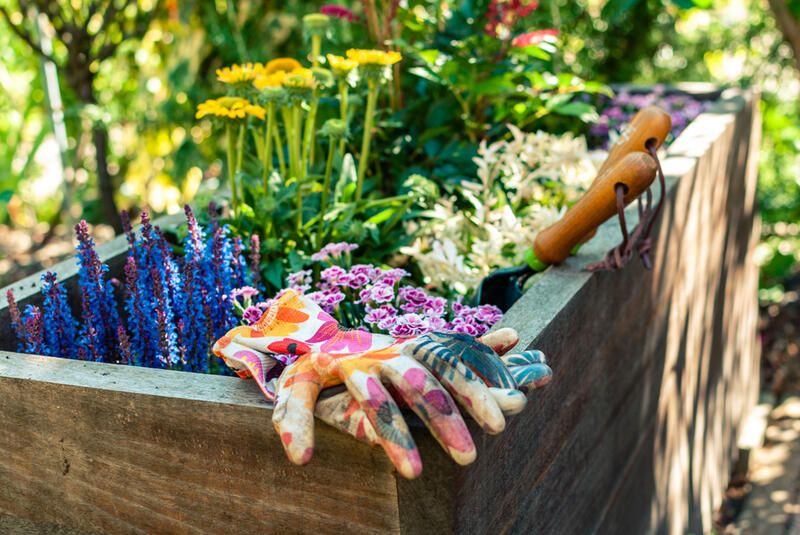 Bring Nature Home
One of the best things about having planters in your outdoor space is that they can be accessible to anyone.
If you have a green thumb but cannot exert the strenuous effort that follows to keep your garden charming, you can just create customized planters to make your life easier.
Easy DIY planters come in different shapes and sizes to make it effortless for you to garden, but they can also be designed in a variety of countless ways to fit your space regardless of its size.
Looking for ways to give your space the perfect look in no time? There are endless awesome ideas to do the trick: a coffee bag planter, DIY water trough planter, concrete planters, hanging planters, or even plastic nursery pots.

Spark Up Your Yard Design
To pull off a show-stopping display in your outdoor space, consider dressing up your space with some planters. With your yard's character in mind, opt for the planters that will best complement the overall mood.
While you can purchase your planters from stores or online, you can always give free rein to your innovative side and explore the creative DIY planters to portray the kind of beauty that shows who you are.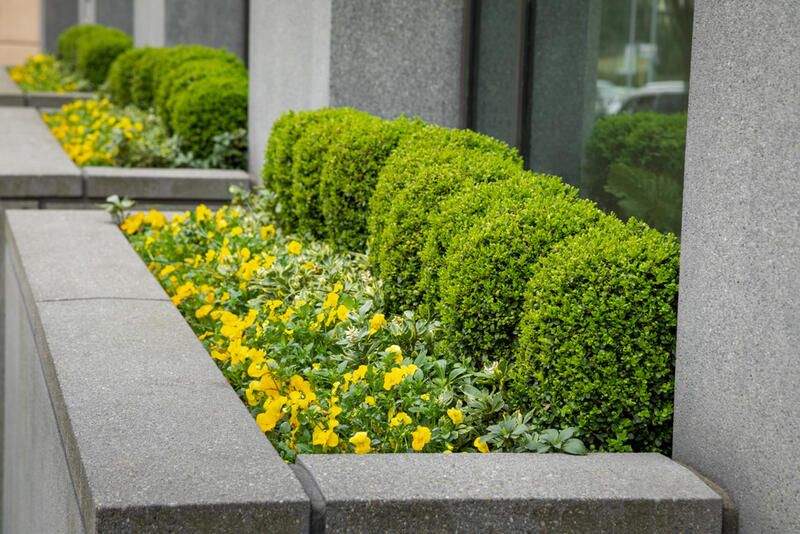 Feeling creative and excited already? Take a spin through some of our favorite DIY planter ideas
Wooden Planter Box
Easy to build and adjustable, a wooden box is a delightful planter that can be effortlessly personalized into the shape and size you need. Stretch a group of long wooden boxes throughout your yard, flank your front door with a couple of square-shaped boxes, or fashion a completely original design to harbor your plants.
If you are looking to build a naturally rot-resistant wooden box that is sturdy enough to live for years, opt for Redwood. However, for the cheapest solution out there, you can create your wooden planter box with Douglas-fir wood.
Birdcage Planter
Displaying birdcages that are adorned with delicate flowers growing inside is a fairly exceptional touch. No one can pass by this classy planter without taking a moment to admire the intricate beauty of this adorable creation.
While the birdcage in itself symbolizes confinement, limitation, and oppression, the spontaneity of the thriving leaves and flowers shatter the borders by freely growing outside the cage itself. The liberated, gently hanging leaves swoop in to symbolize the very own definition of freedom.
Who wouldn't want to showcase this masterpiece in their outdoor space?
To have this amazingly complex creation and hanging planter in your yard, get a birdcage, a potting mix, a coco liner, and plants.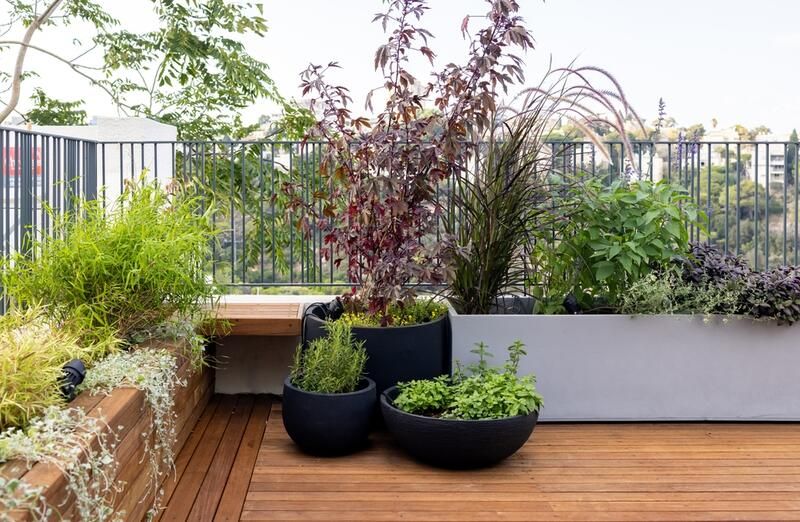 Tire Planter
Can you call this creation anything but stunningly innovative? If you have old tires lying around in your garage, you better start the upcycling process right away!
Repurpose your old belongings, and instead of tossing them away, bring them to life. Tires make wonderful planters, and creating them is a tremendously fun craft that you can enjoy with your family or friends to give your yard a unique edge.
While this DIY project allows you to spend more time outdoors, it can also strengthen your emotional bond with your kids. You can either leave the tires in their original state for a more authentic look or give them a makeover with a paint color that feels at home around your outdoor color scheme.
Steel Drum Vegetable Planter
Get the creative juices flowing and plant your potted harvest! If you are willing to fashion your personalized planter, why not benefit from the product as well?
First, factor in the vegetables that you enjoy eating to decide on the size and material of your container. Design for your vegetables the best option to help them thrive for a long time to come.
If you want to give your garden a mind-boggling vintage look, get a couple of old steel drums and prep them for a stunning outdoor vegetable display.
You are only limited by your imagination in this project! You can get as artsy, crafty, and creative as your mind can be. The steel drum is your canvas now, and choosing how the piece of art turns out is utterly your call.
Know your way around a brush? opt for a palette that smoothly copes with your garden's theme, and paint your favorite scene.
However, don't bite more than you can chew if you want to get creative without actually getting involved with a brush. Just spray paint the drum with a color of your liking, and plant tasty vegetables.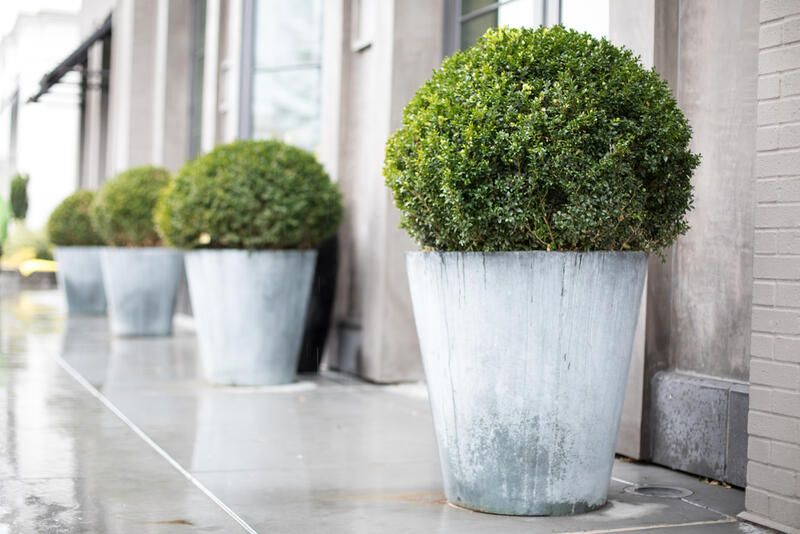 Fabric Planter
Exhibiting your delightful blooms in a way that does them justice calls for an extra creative planter. Fashioning your fabric planter is a clever way to add texture, color, and a unique charm to your outdoor space. This tiny detail has the power to cast a novel feel and give your space an exclusive spirit.
To bring your plants' home to life, you need a patterned fabric for the outer display, another fabric for the lining, scissors, a needle and a thread, a tape measure, a fabric marker, and pins. Before you know it, you will create a personalized fabric planter!
Where to Place Your Newly-designed Planters?
Flexible, affordable, charming, and healthy, planters offer you not only functionality but a way to honor your outdoor space with a design splash.
Although you might place your DIY planters randomly across your garden or front porch, professionally incorporating them in your landscape design can make a ground-to-sky transformation.
Whether you want to add a dramatic effect to your abode with terracotta pots, add a pop of color to a lifeless backyard with colorful planters, divide your space into sections through brick planters, or revamp your small balcony with mini planters and plant stands, Shrubhub is here to guide you toward a superbly-designed outdoor space.