Online Exterior Design Service that's Fast, Easy, and Affordable
Published: 12/10/2022 | Updated: 29/03/2023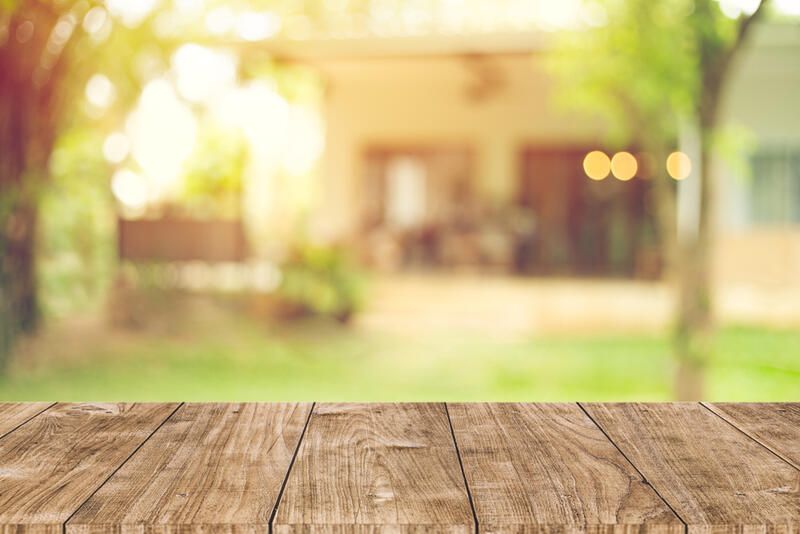 For far too long, access to great exterior design services was plagued with inconveniences and limited to a very specific demographic. First and foremost, you had to open your doors to a complete stranger, not to mention the indefinite hours of daily availability you needed to have to be able to plan for a decent-looking design.


Crafting the most functional and aesthetically pleasing outdoor space possible, used to be a task that took much time and effort on the part of the client and designer alike. From the hours of the daily commute, a designer had to go through to be able to get from one site to another, to clients themselves having to clear out consecutive hours off their schedule to allow for a satisfactory appointment.
Not to mention, turnaround times ranged between six to eight weeks, leaving homeowners little to no time to actually work on their exterior renovation.
And last but definitely not least, the most dreaded gatekeeper of all: money. For years, the idea of an average person being able to afford a professional designer to help them with their yard renovation was considered absurd by many.
Landscaping design services were beyond the realm of possibility for the great majority of the population. And worst of all? This inappropriate divide was accepted, normalized, and encouraged by most industry professionals, who enjoyed being regarded as a luxury only very few people could afford.
Prices were skyrocketing, but the quality of the end product wasn't improving; all over the country, homeowners were being charged for unimpressive, overpriced designs that were more in line with the designer's own styling opinions, rather than the customer's aesthetic preferences and particular needs.
As industry insiders, the creators of ShrubHub knew it had to be possible to craft creative, professional-grade designs, deliver them to clients in a fraction of the average turnaround time traditional landscape designers were offering, and provide them at an affordable price range that could finally open the door to welcome everyone who needed a garden design moving forward.
And where there's a will, there's a way.
An all-online service came as the perfect solution to all the traditional landscape design industry's issues, and as a means to improve upon the aspects where design companies were falling short.
A Dreamland in Your Backyard, Only a Few Clicks Away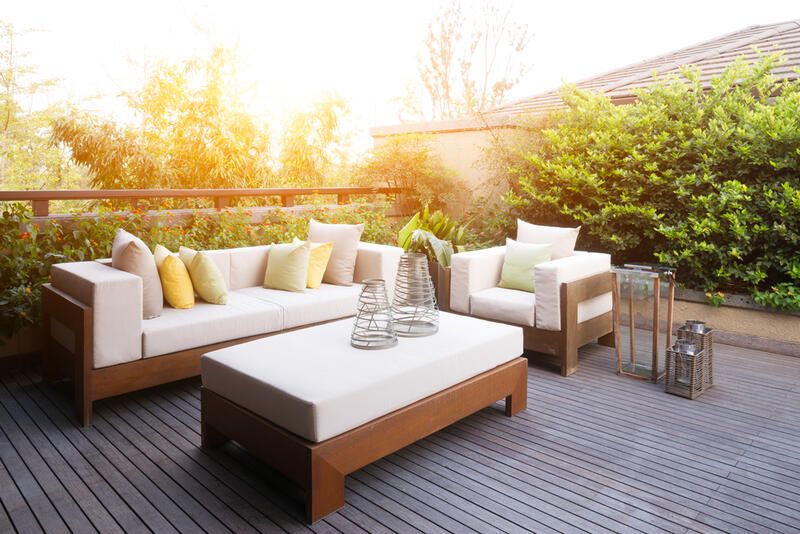 For those blessed with a backyard, this space can be a holy grail. It can be the perfect place for family gatherings, for quality time with a significant other, and even for some much-needed alone time of rest and relaxation.
The delight we can feel with something as simple as stepping out of our home for fresh air after a long day can be described as that of a micro-vacation, where you can clear your mind from everyday stresses, if only for a few hours or minutes a day.
Most of the activities you do inside can happen outside in your backyard; all you need is an outdoor space to serve as a clean slate and a carefully-crafted design plan. Even in the smallest gardens, a clever designer can make the most of the available space, improving upon its looks and functionality without dismissing the homeowners' creativity.
The Basics of Online Garden Design Services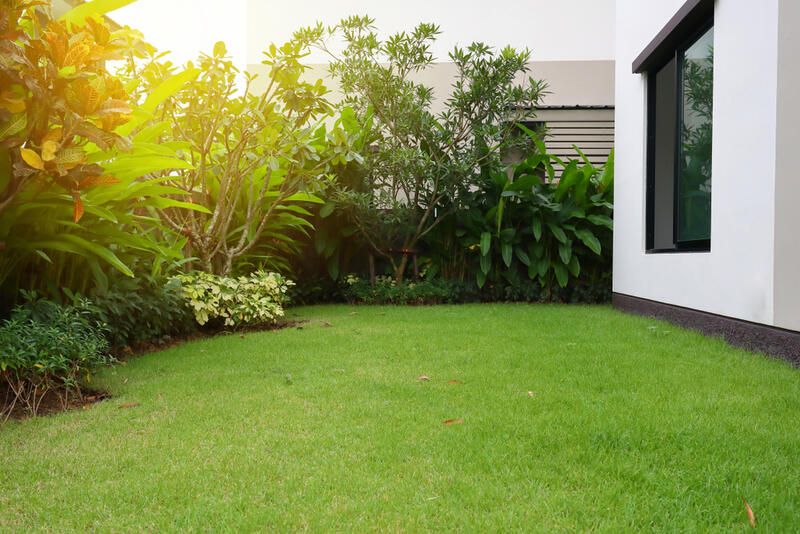 Exterior renovations imply big decisions, and everyone deserves the chance to bring their dream yard to life! A simple, quick, and affordable all-online approach is a preferable alternative to the traditionally expensive and time-consuming landscape design process.
Our refined, quick, and easy online design process sets us apart from traditional landscaping design companies: it starts with a one-on-one professional consultation, and ends with our clients' ultimate outdoor makeover; we provide beautiful, and functional landscaping designs at the best price.
Through technology, we connect our customers with talented designers that adapt to our customers' timelines and schedules. This ensures all our clients will make the best-informed decisions, feeling confident that they'll be able to exploit their home's potential to the fullest through amazing design ideas they couldn't have imagined on their own.
We are always on the lookout for more ways to further improve our platform, our process, and our final products. We'll never ask our clients to settle for less, which is why we're committed to staying up-to-date with the latest technology and learning from our customers' feedback to make the overall experience as smooth and personalized as possible.
ShrubHub designs outdoor spaces tailored to every homeowner's lifestyle, needs, and aesthetic preferences so they can comfortably enjoy more quality time outdoors with their loved ones. Everyone is unique, and the same can be said about their home; outdoor spaces come in a wide variety of shapes and sizes, and we've planned our entire process with this in mind.
The first step after signing up with one of our design packages will be to access your Customer Portal to upload any picture, video, or inspiration photo you'd like for the area (or areas) we'll design together.
Then, you will schedule your one-on-one professional consultation with one of our design experts, where you'll answer a couple of questions about your preferences, and your vision, and you'll tell us all about your outdoor space and how you'd like to use it.
With all of this information, we'll get a good sense of exactly what you're visualizing for your yard and we'll get to work creating the perfect design for you!
In 15 business days, you'll receive your first draft of photorealistic renders and your Project Manager will be ready to receive your feedback and answer any questions you may have.
Once you're fully satisfied with your design, we'll put you in contact with some of the best-licensed contractors in your local area so you can make the right choices for your budget!
What can you achieve with an online exterior design service?
A beautiful, functional landscape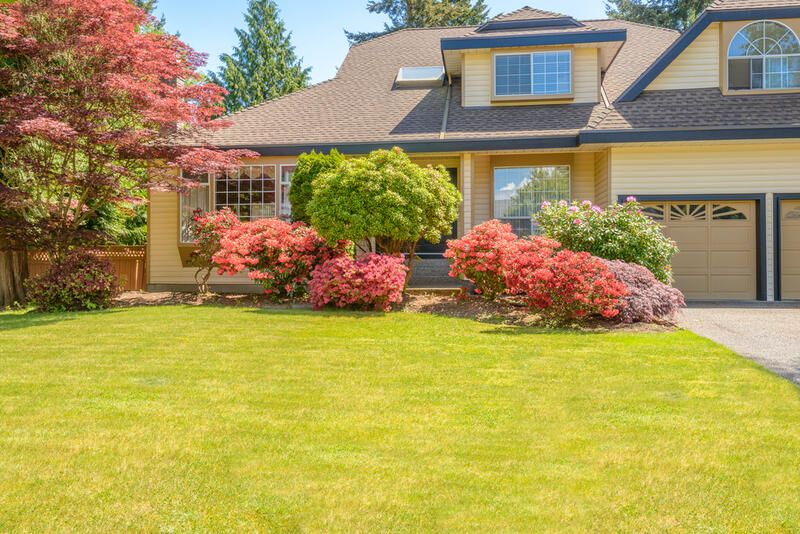 A clever and style-conscious landscape design will help your outdoor space reach its full potential. If you're not sure where to start, one of our skilled professionals will help you figure out the style that best compliments your home's existing architectural aesthetic; after all, your yard should work as an extension of your home. One that naturally blends with the rest of your property, adding more livable space.
More often than not, homeowners don't want to have to spend hours on end maintaining their yards, which is why our designers focus on crafting sustainable landscapes with plants and shrubs that are native to our clients' areas of residence. This is the best way to ensure the landscape will practically maintain itself, saving homeowners time, money, and resources.
For those who want to hop on the grow-it-yourself trend of growing veggies and herbs in their garden, but find it a challenge to make them look pretty or make sense with the rest of their landscape, we have experts in edible landscaping (also known as foodscaping).
This is a wonderful sustainable practice to encourage in any home, and you don't need to tear your lawn apart or have ten acres of land to do it. Vegetable gardens can look appealing and be the focal point of any garden, all you need is the right planning!
Time and time again it has been proven that first impressions do matter, especially when it comes to buying a new house. How good a property looks when viewed from the street can be a deciding factor for any potential buyers, this is called "curb appeal".
Curb appeal goes beyond your guests' and neighbors' opinions about your choice of paint color for the front porch: potential buyers might not feel inclined to check out an entire property if the outside looks messy or worse, uninviting. Even if the interior is gorgeous, a property with little to no curb appeal is less likely to attract potential buyers.
As industry professionals, we know curb appeal when we see it, but it might be hard for a homeowner to pinpoint exactly what elements or areas desperately call for a makeover.
Most times, only a few quick and inexpensive improvements are needed to enhance a property's curb appeal; whether your front yard needs a complete revamp or just a few tweaks here and there, our design experts will help you make your property the most welcoming of the neighborhood!
More outdoor living space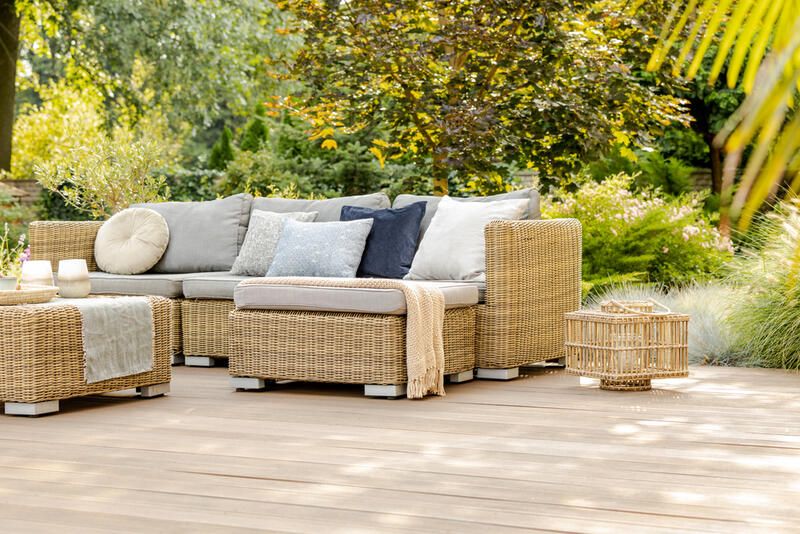 No matter the size of your property, there is always something that can be done to add more outdoor living space to your home.
Water features can work wonders on any outdoor space, and they can be as simple to incorporate as building your DIY fountain or as complex as a professionally crafted artificial waterfall.
Either way, there's nothing more relaxing you could add to your design, and almost anything can be done in terms of aesthetics, shape, size, and location. Incorporating a water feature in your design can be done easily and tastefully.
Decks can also be a great new addition to any backyard. They can be made of a wide variety of materials and can be as expensive or as simple as you'd like, resulting in a luxurious space to host outdoor dinners or a homely spot where you can simply sit back and relax with a warm cup of tea. It's all up to the homeowner's lifestyle and preferences!
Another way to swiftly transform any yard is the perfect outdoor lighting, which is not only essential for providing safety and security but also for decorating and achieving the desired nighttime mood. Lighting makes a yard functional after the sun goes down, and highlights the beauty of its unique features.
Outdoor kitchens, fire pits, and sheds are also top on the list of ways to enhance a yard's look and create an outdoor space that's perfect for relaxation and social gatherings alike. These delightful, functional features can also be designed to match any style, space, needs, and budget.
Exterior Design Help to Make Cost-Effective Decisions
At ShrubHub, we're all about providing our customers with the most value for a low-cost price. Your garden can be your new favorite place to gather all your loved ones, entertain guests, or relax after a long day!
Our entire process is done online, which means you can start your renovation from the comfort of your own home! With the guidance of an experienced Project Manager, we will bring your dream yard to life, and thanks to our very latest 3D technology, you'll know exactly how everything will look from an eye-level perspective as if you were walking through your yard.
Start planning a first-class makeover with ShrubHub today!
Visit our website for more information.