Popular North Facing Garden Ideas to Transform Your Yard
Published: 24/04/2023 | Updated: 07/09/2023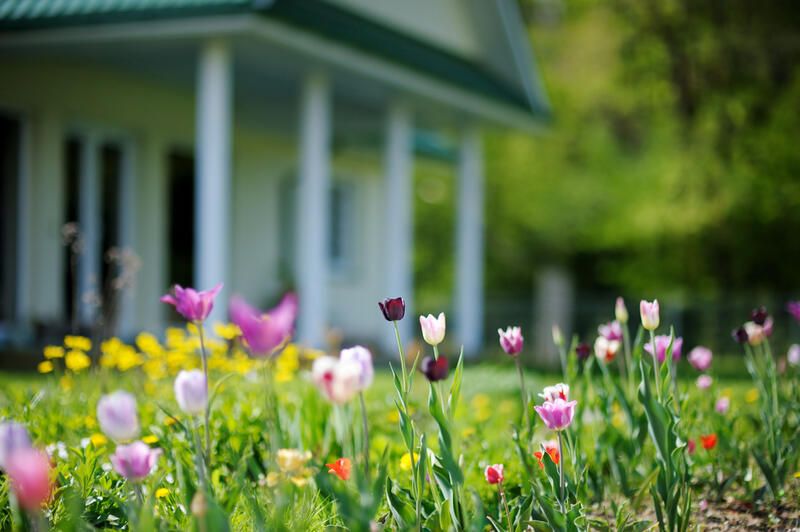 When buying a house, most people tend to forget to consider what direction their new garden is facing. And those who do take it into account think that if their new house has a north-facing garden, then it's a huge disadvantage.


However, whether you have a south or north-facing garden, there is absolutely no reason to think your garden would be worse or better depending on that fact.
All you'd need is only understand how your garden works and how to take advantage of its particular traits to make it thrive to help make it thrive and became a place you love hanging out in and tending to.
If yours is a north-facing garden, then you're in luck, because in this article we have everything you need to know about north-facing gardens, plus ideas and tips to best take care of them.
What is a North Facing Garden?
A north-facing garden is a garden that's located north of your house instead of south.
As the house blocks out the sun, the major difference between a north-facing garden and a south-facing garden is that north-facing gardens get much less sun exposure and remain in the shade.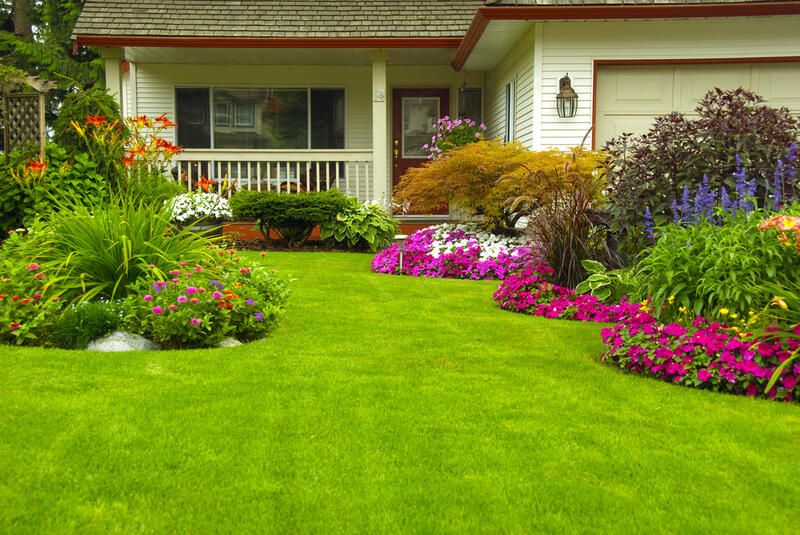 Why Is a North-Facing Garden As Good as South Facing Garden?
Many homeowners tend to think a north-facing garden is a bleak declaration that they will never have the thriving garden they want.
However, this couldn't be true. North-facing gardens are as good as their counterparts.
There are plenty of plants that don't need constant sun exposure and can even thrive in some shade. North-facing gardens also tend to get more afternoon sun and even evening sun.
This could be ideal, as that would be around lunch break time and you can enjoy the sun in your garden.
North-facing gardens are especially ideal if you enjoy shady gardens during the morning and direct sunlight in the morning irritates you.
Another simultaneous advantage and disadvantage is less direct sunlight in the winter. This might be bothersome if you like seeking the sun on cold days.
But for your garden, it works perfectly because it means less weed, which means less maintenance for you.
How to Design Your North-Facing Garden?
North-facing gardens can be just as good and full of opportunity as otherwise. You just need to not go against the particular traits of the garden. And that mostly starts by choosing the right suitable plants (shade-loving plants, for example) that can thrive in a north-facing plot.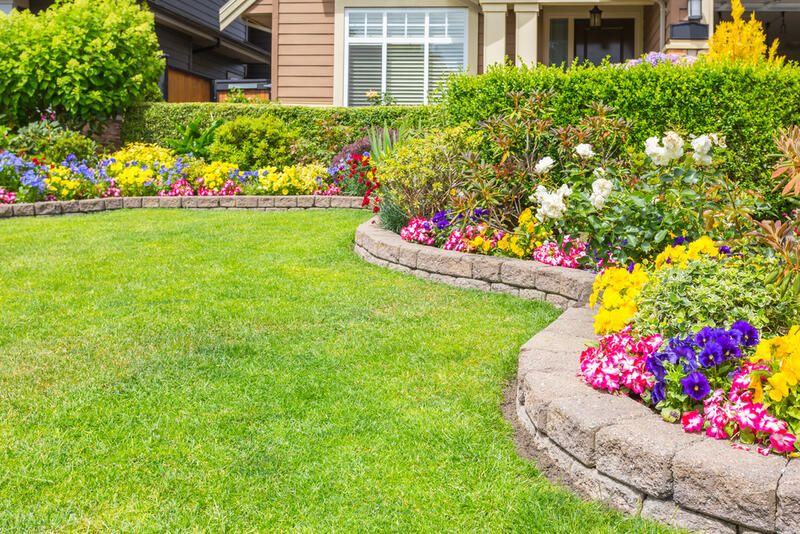 Choose Plants
There are tons of shade-loving plants you can choose from. You're not limited to one type either. Between flowers, shrubs, ground covers, vegetables, and more, in each category, you have a lot of choices.
Those recommendations, though, can be a good starting point:
Shade-tolerant vegetables like carrots, leeks, and radishes.

Shade-tolerant herbs like mint, cilantro, and parsley.

Shade-tolerant flowering shrubs like lily of the valley and serviceberry (which like partial shade), and Azalea (which can also thrive in deep shade). Other flowering shrubs include the stunning camellia.

Shade-loving plants for ground covers include Wild ginger, Yellow archangel, and Bugleweed.
North Facing Garden Ideas
Those north-facing garden ideas are also a good place to start to make the most out of your garden.
Go Where the Light Is
The secret to making a north-facing yard work perfectly is to understand its light exposure well. Not all north-facing gardens are the same. And not every part, even in a small north-facing garden is going to have the same level of light or shade.
The sun exposure will range from full sun, bright light, deep shade, and partial shade, to light shade and dappled shade.
Let the light guide you to pick the best plants. Observe your garden and mark where the morning sun sets, and before getting any new plants, make sure to observe the seasons too. You don't want to plant sun-loving plants where the most sun is somewhere else.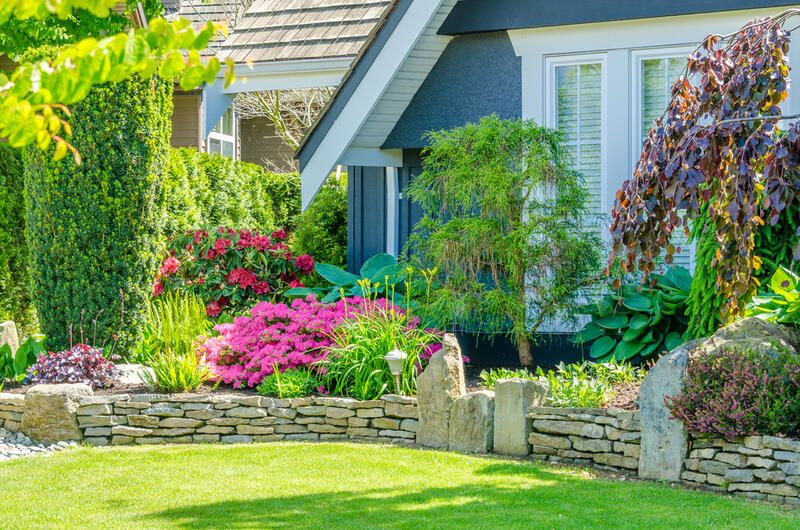 Add a Pond Or A Few Mini Ponds
Ponds are a lovely idea in any garden as they add more life, texture, and beauty to the landscape. But in a north-facing garden, they are especially great, as they can reflect the natural light they receive, resulting in more "light".
In small gardens, multiple mini ponds might even be better.
Place a Seating Area in the Middle
Especially with a lot of green foliage, putting your seating area in the middle would be the ideal place.
It would also receive more full sun exposure than the deck, so you can have some midday sun to enjoy.
Ditch the Lawn
Turf and grass naturally require a lot of full sun to thrive and give you that deep green beauty. With a north-facing garden, your lawn will likely get full shade than not, the grasses won't do well and that's with a lot of maintenance.
The best case is to just fully ditch the lawn and integrate it with your garden. You'll get more space to plant the best plants that won't mind the full shade and you can get the greenery you want.
Or Go for Fake Grass
However, if you still would like a traditional green lawn, then you can go with artificial grass that won't be affected by whether the sun hits or not.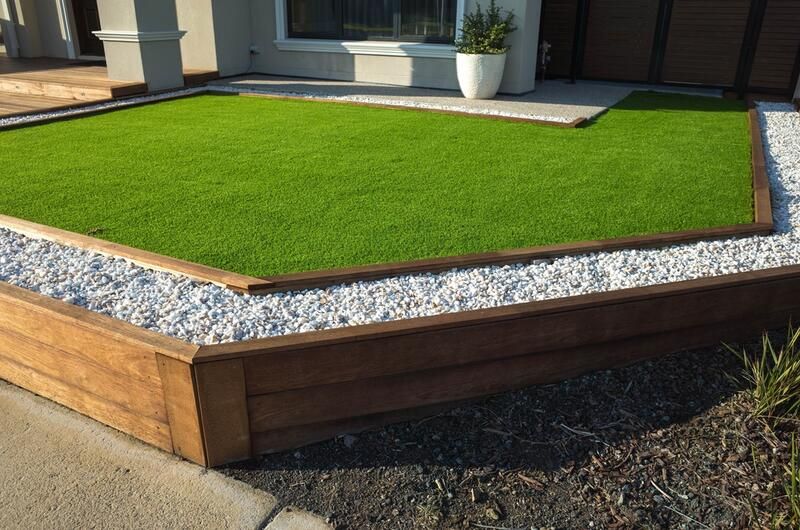 Make Use of Your Dark Corner
There is more than one excellent ground cover that would do just fine in varying shades, even fully shady areas.
But other than plants, you can do a lot with that one heavily shady spot. It could be a play area for the little ones where you won't have to worry about them getting sun-burned or sun dazed from the morning sunshine.
You can transform it into a multitude of things where shade is preferred.
Go With a Fire Pit
The one disadvantage of north-facing yards is the lack of sun exposure in the winter, especially in the cooler climates, which can make it a bit too cold to hang out in even in the morning.
While hot summers could be more bearable in your shady spots, they would be the opposite during the winter.
For that, you can have a fire pit mixed with your seating area and it would be the perfect addition to aesthetically elevate your garden while also giving you warmth.
Add Color with Garden Furniture
While flowering shrubs are possible in shady gardens, they usually do require more sunlight than otherwise. Especially vibrantly colored flowers.
You can plant white flowers and even blue flowers and get the most out of them in early spring. But when the flowering shrub fades in the hotter months, you can still have a splash of color in your garden through your garden furniture.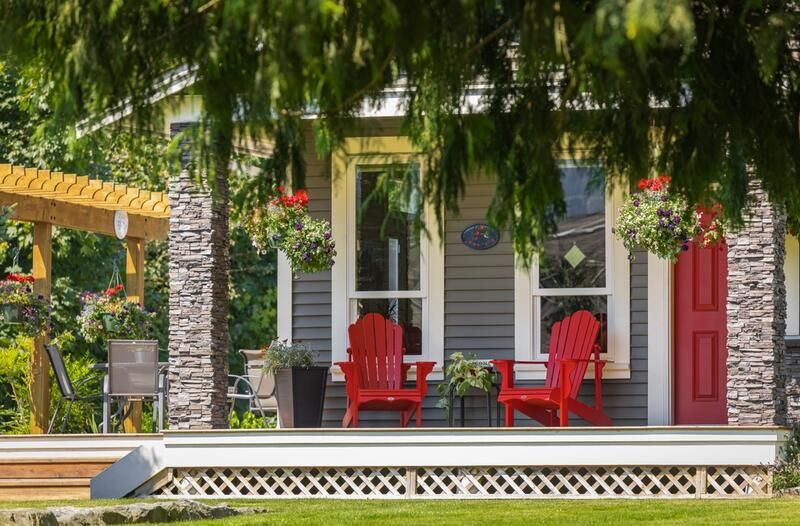 Don't Underestimate the Power of Borrowed Landscapes
Your garden space isn't just affected by your own house and location, it's also affected by the surrounding landscape and other houses.
Use this borrowed landscape to structure your north-facing garden and set it against a view without clashing with it.
Use Structure to Add Space
Maybe the correct choice of words here would be "an allusion to space" but it's all the same. Space isn't just what's there, but how you structure that.
Blur the shady borders with plants so it wouldn't be crustal clear where it starts and where it ends and you'll feel your outdoor space is bigger and airier for it.
More North-Facing Garden Tips to Make the Best Out of Your North-Facing Garden
Those tips will help you take better care of your north-facing garden and help make it thrive more.
Improve the Soil
Sun exposure or full shade aren't the only things that affect your plants. Soil plays an equally important part.
Moist soil vs well-drained soil could have a huge say on whether any particular plant thrives or not. You can make up for the lost sun by taking extra care of your soil, which includes its acidity levels as well.
Consistently Prune The Lower Branches of Trees for Light
In north-facing outside space, you don't want to create more shady spaces than already are.
That doesn't mean forsaking tall trees altogether. But you can consistently prune the lower branches to let more sun in.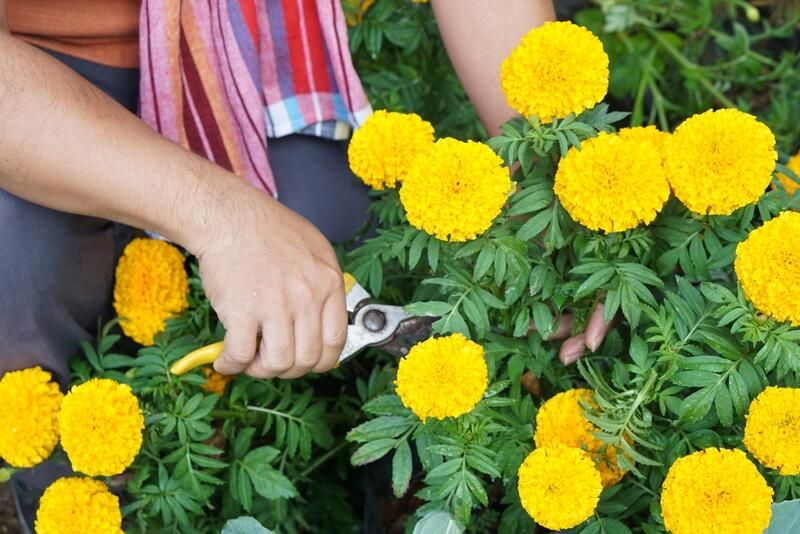 Add Color Via Hard Landscape and Not Plants
Doors, windows, furniture, fences, all of that could add a lot of vibrancy and color to your outdoor space. You shouldn't depend on your plants for color in your shady garden.
Go For Space Sensitive Hedges
Hedges are great for landscape bordering. The one problem is they might grow too big and take up too much space.
However, there are a lot of hedges types that are space sensitive and don't grow too big. It would make a great shady border.
Embrace Dark Foliage
Dark evergreen plants are likely to do best in your shady areas. Other shade plants, which are the best plants for dry shade, tend to also have dark, full foliage.
Embrace the greenery because those are the planets that will look good all seasons and thrive best.
Keep up with our blogs at shrubhub for continuous landscaping design advice. And don't forget that we're currently offering a 70% discount on all our design services. You can get a full design for under $300. You only need to sign up here to reserve your designer.