No sun? No problem! Check Out The Best Shade Garden Ideas
Published: 05/12/2022 | Updated: 29/03/2023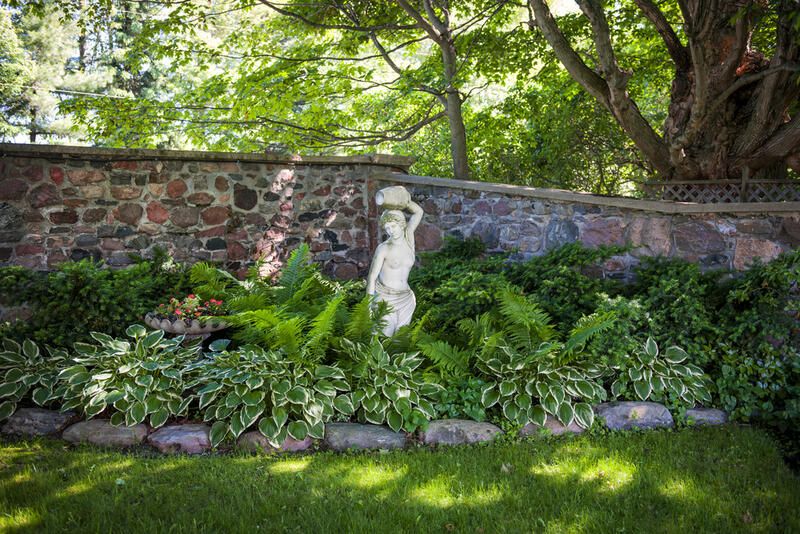 If your garden is not blessed with six to eight hours of direct sunlight every day, you may think that your options are somewhat limited when it comes to the kinds of flora and foliage you can cultivate, but you may be pleasantly surprised to learn that a wide variety of ornamentals flourish in shaded and partially shaded areas and can make for a truly beautiful garden.


Read on to learn about shade garden design hacks for a lush-looking low-sun lawn.
What are shade gardens?
Shaded areas can bring a host of challenges, such as poor air circulation, slow drainage, and low light, which can hinder plants from growing.
However, a collection of well-planned, prepared, and planted shade-tolerant cultivars, can thrive in low sun conditions.
Before you begin to identify what kinds of plants you want to cultivate in your yard, it might be helpful to learn about the different types of shade there.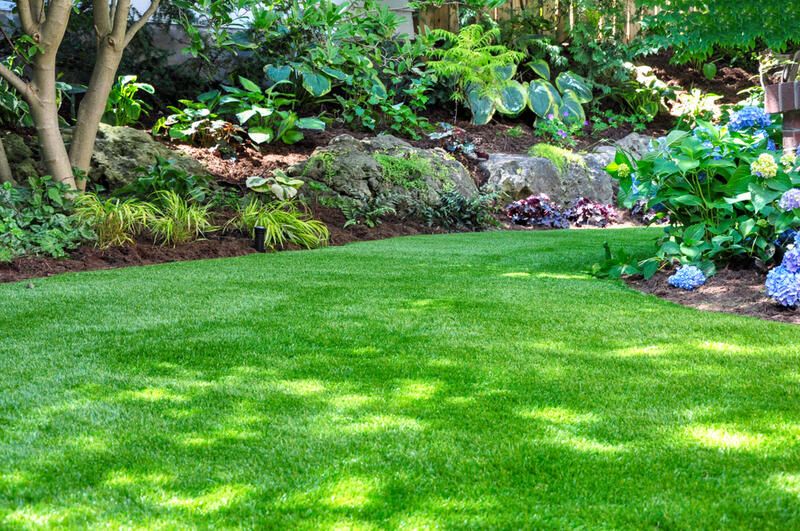 Not all shade acts alike.
There are at least three kinds of shade you'll want to consider when planning your garden.
Full shade:
A fully shaded area receives very little to no direct sun.
This will usually include the northern side of your house, or in urban areas surrounded by tall buildings.
Dappled shade:
Dappled shade is often found in places like under-tree canopies, which create a pattern of speckled sun and shade that varies over the day.
Partial shade:
Partial shade occurs around structures like walls or buildings.
It also occurs in proximity to natural features like hills that block the sun for part of every day.
It is helpful to note that East-facing areas tend to get cool morning sun, and as the sun moves, West-facing areas tend to get exposed to hot afternoon sun later in the day which can cause leaf burn, so be mindful of which plants you place in these partially shaded areas.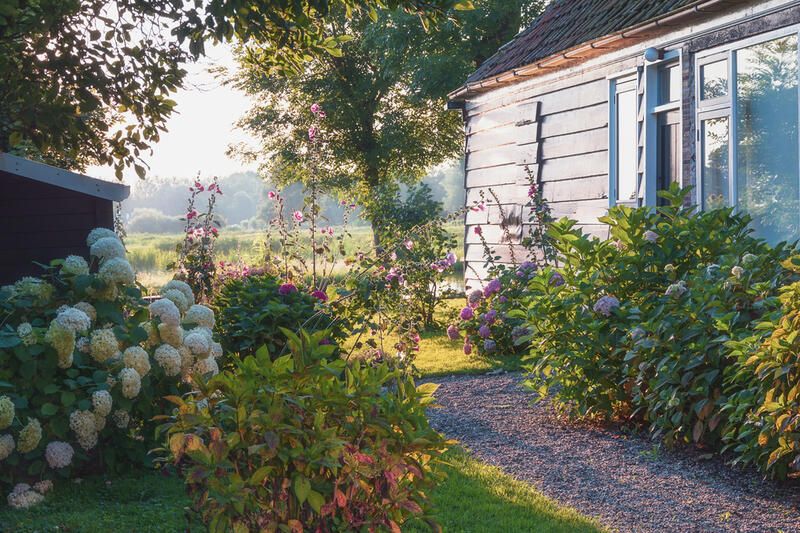 How to get started
Do your homework
Look up design resources for shade garden ideas online and study nearby gardens.
Make a list of the plants and accessories that appeal to you and that you would like to include.
These can be anything from patios to seating areas, pergolas, statues, pots, or water features.
Create a design
Create a simple plan and sketch it out. It can be helpful to consult a landscape expert for larger projects.
Think about scale
Pick plants that will grow well in your shaded area.
A small courtyard or a small side yard would not be able to accommodate larger plants that are 6 feet wide.
On the other hand, dwarf species thrive in small settings and can blend well into a large landscape.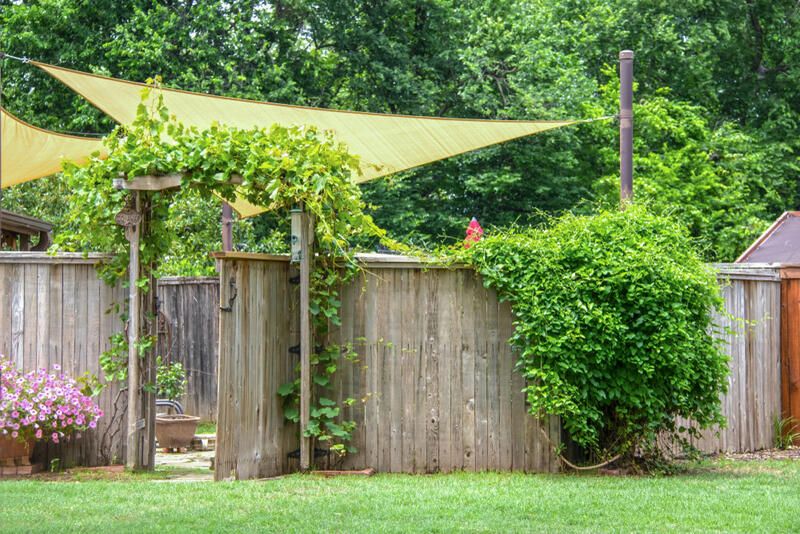 Pick a style
Choose a style that complements both your preferences and your home's appearance.
A modernist or contemporary style home works well with a minimalist Japanese-style garden, while an intimate cottage would be better complemented by a less formal woodland garden.
Add some architectural details
Look for intriguing and entertaining products to add to your garden.
Circular millstones, old barrels used as planters, and mixing and matching different styles of paving make fantastic accents and can be employed to add an attractive air to any garden.
Design your borders
Your bed borders can consist of odd and unusual objects and flora. Japanese wild grass can give a border a touch of color and texture for example.
Look for architectural details that reflect your sense of humor, such as terra-cotta pots or other objects, that are quirky or rustic.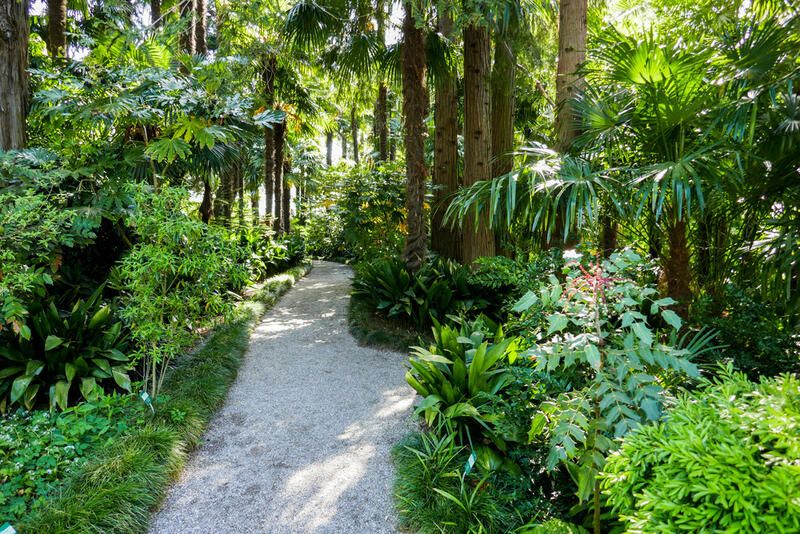 Consider combinations
Put a few stunning plant combinations in your shady garden as focal pieces.
The various hosta varieties and 'Gold Heart' bleeding hearts, for example, can be complemented nicely with Japanese maple.
Hostas often have a coarse texture, so they are complimented well by more fine-textured plants.
Make Shapes
Utilize numerous landscape components to add some geometric accents to your yard.
Try contrasting a group of rectangular pavers with the oval leaves of a fringe tree.
You can take it a step further by fusing different materials to make a path.
For instance, swap out a few of the pavers and build stepping stones out of wood rounds, bricks, or other materials.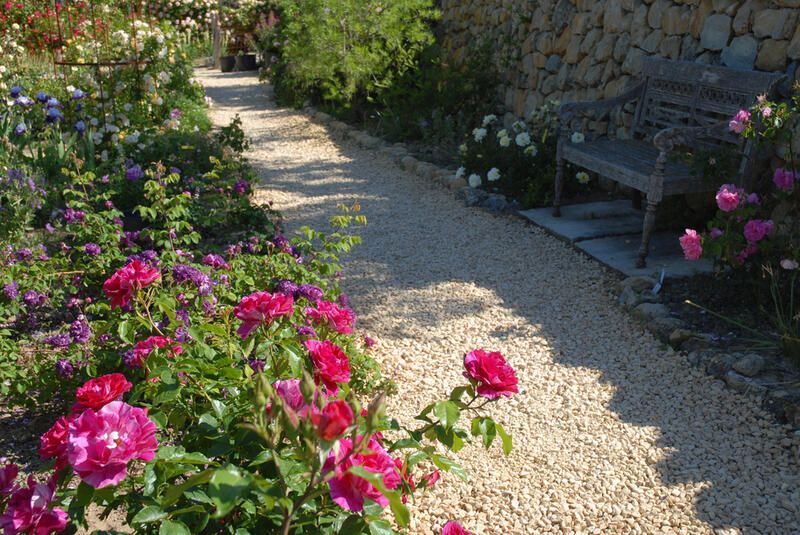 Use less grass
In a garden where sunlight is already a precious resource, and grass planted will suffer from this lack.
Instead of fighting a losing battle trying to keep a large area of sun-starved grass alive in your yard, just keep a small section of it and use it as a landscape feature by surrounding it with a lot of shade-loving plants.
Alternately, cut the grass out altogether and replace it will shade-loving groundcovers like heuchera and ajuga.
Add a touch of color with perennial vines
Use perennial vines to add another layer of color to your shady garden.
Climbing small trees is something that smaller vines, like clematis, typically like doing.
You can also plant larger vines to create a privacy screen or cover a wall.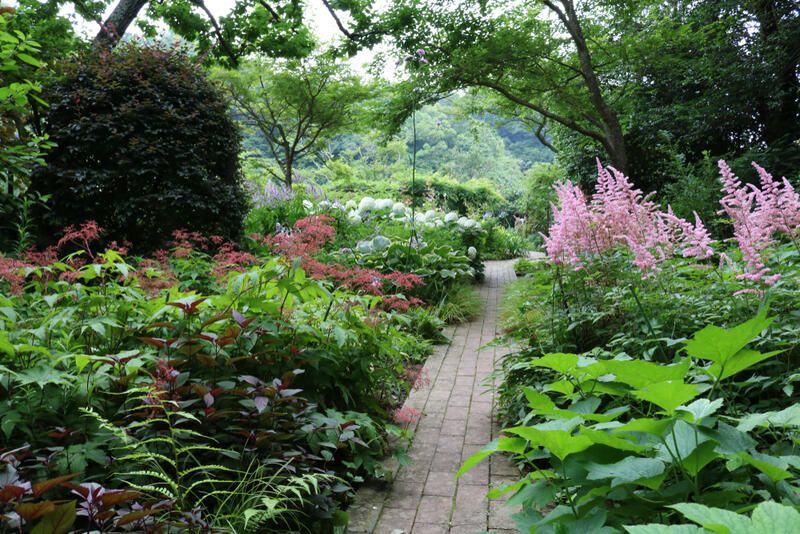 Use shade-tolerant plants
Luckily for those of us with sunless gardens, there is a wide variety of shade-loving annuals and perennials to choose from. Below are some of our favorites:
Heucheras
Heucheras grow well in shaded areas. The genus Heuchera has been a huge hit with plant breeders.
The variety of leaf colors—silver, purple, chartreuse, burgundy, salmon, and rusty orange—seems to go on forever.
Heuchera's beautiful flowers are sometimes present on long, slender stalks, but for the most part, it's the foliage that exudes visual excitement.
Lamium Maculatum (Dead nettle)
A low, spreading plant with silvery leaves and purple, red, pink, or white flowers that bloom in early summer. This plant doesn't spread invasively but blooms rather contentedly in the shade.
Digitalis (Foxglove)
Most foxgloves are biennials, meaning they develop leaves in the first year, bloom in the second year, and then perish.
Despite how challenging they may appear to grow, foxgloves usually reseed and figure things out such that you have blossoms every year.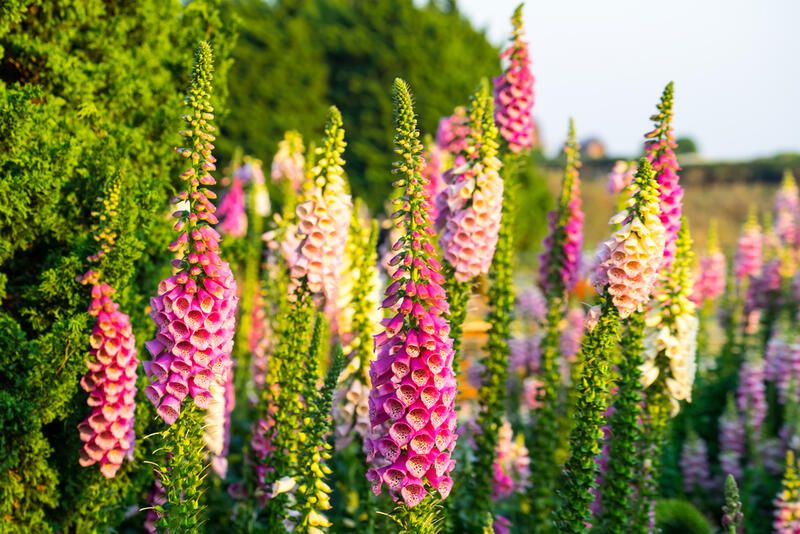 Tiarella cordifolia (Foamflower)
Tiarella has an understated appearance owing to its matte leaf colors. Its form and leaves are reminiscent of heuchera.
New variants of the flowering plants usually have burgundy-colored leaf veins.
Hakonechloa (Japanese forest grass)
Unlike other grasses, this one thrives and grows best in light shade.
It grows in tiny 12 to 15-inch clumps and has thin, cascading leaves. The leaf might be lime green, golden, or variegated, depending on the variety.
In the fall, some turn to shades of red, orange, or purple.
Pulmonaria (Lungwort)
A unique plant with beautiful silvery foliage. The leaves, which are typically long and narrow, can be entirely silver or covered in attractive silver speckles.
The spectacular blossoms of lungwort bloom in the spring and come in a range of hues, including white, pink, and blue. They frequently grow on the same plant.