New Jersey Landscaping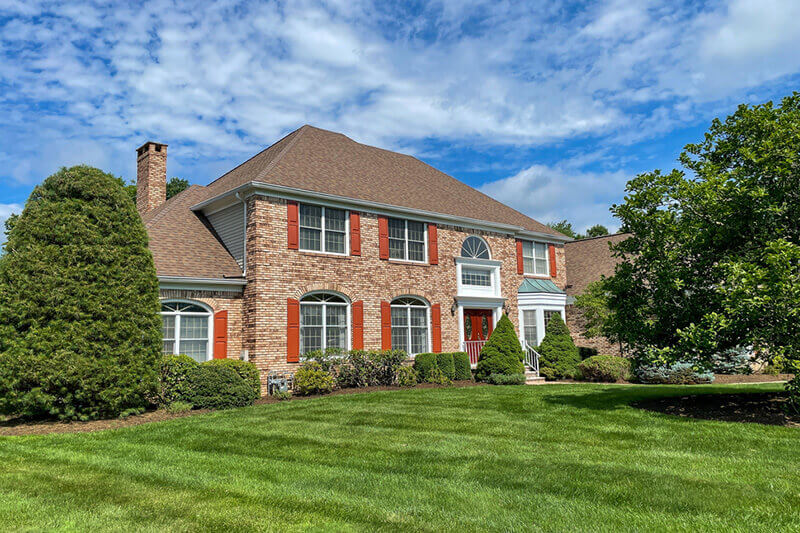 Whether you have an innate desire to do so or you've just gotten way too bored keeping yourself safe at home during the COVID-19 pandemic, growing your food is a fantastic idea. Not only will your health benefit from consuming freshly harvested plants but the environment gets a bit of a treat as well. Growing your own veggies and fruits reduces energy use and pollution associated with the production and transportation of food products.


Will growing your own tomatoes save the world?
Probably not. But it's nice to know you're doing what you can, and you'll get the wonderful satisfaction of knowing you grew the goodies you've thrown into your organic salad.
Did you know plants have the highest nutritional value— as well as the best flavor— immediately after they're harvested?
Well, you do now. And, statistically, gardeners who grow their own fruits and veggies are more likely to consume more of the recommended servings of fruits and vegetables than those who do not. And there's no place better to grow a diverse edible garden than New Jersey.
From Elizabeth, to Colonia, to Hoboken, and everything in between… there is no shortage of vegetables, fruits, and herbs that grow well in New Jersey's climate. But before you start planning your personal go-to for all things fruits and veggies, here are a few tips we can offer that will help.
(If you want some help with your garden, or even your entire yard - skip to the end to learn about ShrubHub Online Yard Design - now servicing New Jersey cities across the trig-state area)
Check That Soil
The first thing you should do prior to any landscaping project is to check your soil. Especially in New Jersey.
You need to conduct a soil test in various locations around your property, especially if you're growing these plants directly in the soil. It might be small up-front cost but you'll end up saving big on trial-and-error mistakes!
The vegetables that grow in Edison aren't necessarily going to do that well in Tom's River.
Go Organic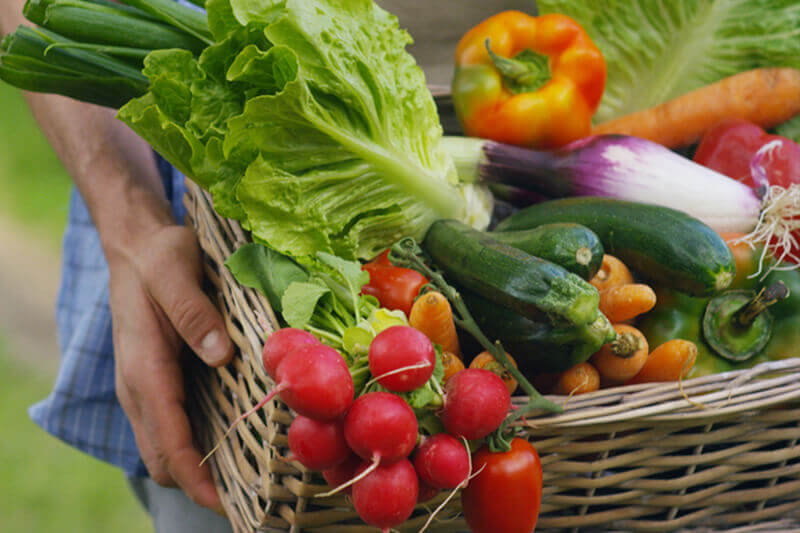 When it comes to edible gardens, you may want to consider organic gardening methods. The pesticides and fertilizers you're used to working with in your yard could actually leave behind a harmful residue on your produce.
This is less a tip about how to grow tomatoes in Hamilton, and more about general garden health. But it's important to get this one right so you know you're getting clean, healthy, fresh produce every time.
Research Your Local New Jersey Climate
Get to know your area's specific climate patterns. For example, the climate down in Ocean City will be different from the climate in Lafayette. All plants, whether they produce food or not, will have specific growing requirements. Most fruit trees and vegetable plants need at least 6 hours of sunlight per day and need well-drained soil.
Make note of the various conditions throughout the day. What areas get the most sun? What areas get the least? This will have an impact on what and where things should be planted.
Make Yourself A Cheat Sheet
Maybe you're really good at remembering everything your plants need daily. If so, that's great. But for the rest of us, having a cheat sheet handy is a great idea.
At the height of a plant's production, some fruits and vegetables may need to be harvested daily. Additionally, harvesting ripe fruit right away avoids rot and pesky pests. Some of your plants may need more watering than others, and some may require re-planting every year. Whether you make yourself a little cheat sheet or a calendar that shows the aforementioned details, be sure you know what needs what— and when.
Don't Be Afraid To Call In the Experts
You may need some guidance in the beginning or along the way, and that's perfectly understandable. The last thing anyone wants when planning their garden or landscaping is to invest a ton of money just to watch it all wither and rot.
That's where www.Shrubhub.com comes in!
The experts at ShrubHub know their way around the yard, and they can make that New Jersey landscaping of yours thrive.
This online yard design service offers professional designs for under $100 - that includes edible gardens (and whatever else you can think of). Water features, lighting, irrigation - they cover it all.
If you really want to build your garden the right way, this $89.95 one-time charge can get you going down the right path. It's basically a blueprint for your entire yard, not just your garden.
ShrubHub is now available in Newark, Jersey City, Paterson, Elizabeth, Clifton, Trenton, Camden, and more. Chances are, if you live anywhere in the Tri-State area, ShrubHub landscape design is serving your area today.
So check them out and see if they're service is right for you!