Maximize Your Yard Space with these Steep Slope Landscape Ideas
Published: 23/03/2023 | Updated: 15/05/2023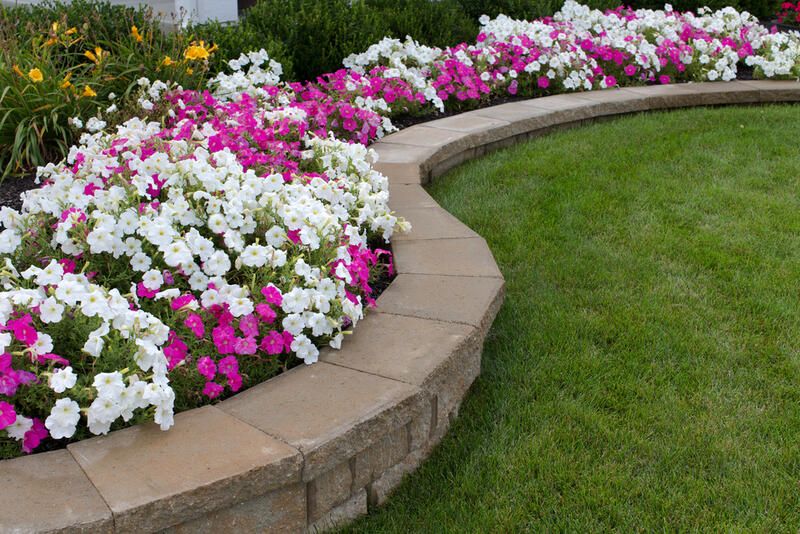 If you're anything like us, you probably love taking in the beauty of a well-designed outdoor space and find joy in spending time in a well-manicured landscape setup.


We understand that having natural slopes on your property can make it feel like a bit of a challenge to design a beautiful outdoor space of your own.
As a Shrub Hub follower, a slope doesn't have to be an obstacle to your dream landscape. It can add some extra charm and character to your outdoor space with a bit of planning.
That's why we've put together some great ideas to help you make the most of your sloped yard.
1. A Traditional Fix
Retaining walls are a classic solution to sloping areas and other natural issues. They have been used for ages to control and manage soil erosion and to create leveled areas for outdoor living.
They are also useful for separating different areas of your landscape and can serve as a visual backdrop for garden beds, patios, and other outdoor structures.
Choosing the right material for your retaining wall can greatly enhance your landscape's overall aesthetic.
Natural stone, brick, concrete blocks, and interlocking pavers are some of the materials used to construct retaining walls and each of them has its distinct appearance and feel.
For instance, natural stone walls can give your landscape a rustic feel and a timeless appearance while offering great durability. They are created from a range of stones, including granite, sandstone, and limestone.
On the other hand, brick retaining walls can give your landscape a sense of refinement. They are versatile, strong, and available in a range of hues and sizes to suit your taste and budget range.
Concrete blocks and interlocking pavers are other popular options since they are simple to install, need little upkeep, and are available in a variety of designs, colors, and patterns.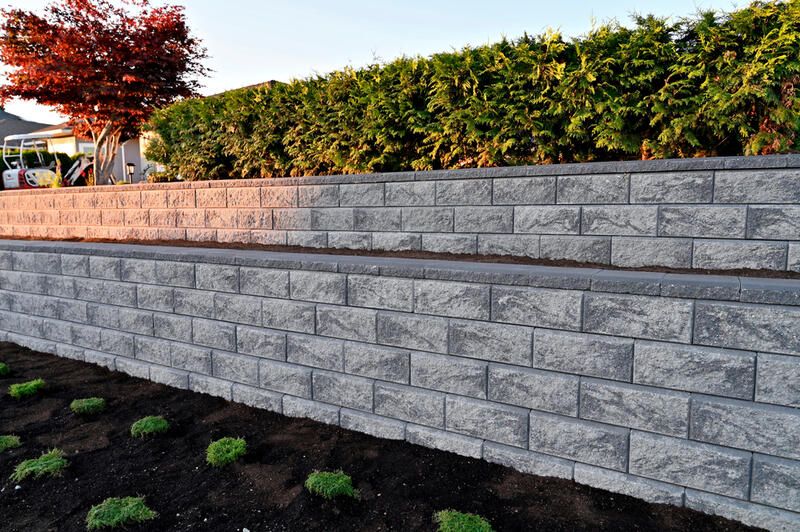 2. The Muli-Leveled Approach
Many homeowners use the terracing technique on their sloped areas to create a beautiful multi-tiered garden or creative multi-leveled entertainment areas.
You can personalize your space to your liking, create a series of charming raised beds, or unleash your inner gardener with a productive vegetable garden.
By separating a slope into several flat portions, terracing provides a practical solution to slopes while also allowing for creative expression.
3. Create a Unique Hangout Area
You can make use of your slope by building a double-function retaining wall bench combo.
Run a built-in bench along your sloping area and enhance it with personalized touches to suit your space and personal needs.
This can be done by creating a raised planter at the back of the built-in bench for a beautifying effect or adding a fire pit to the cut to enjoy chilly evenings in your outdoor oasis.
4. Peaceful Hillside Gardens
A garden walk-up can turn a steep slope into a series of manageable steps that lead to a lush and colorful oasis.
It's best to plan your space for the best results, your plan should include the number of steps or terracing chains you'll need to create as well as the plants you'll use to fill in each area.
Choose plants that are fit for your planting zone and are of a similar theme.
An arrangement of ornamental grasses with a few equally distributed perennials will promote a natural feel.
When choosing steps make sure they're wide enough to accommodate both feet and are spaced evenly apart. Go for natural stone or flagstone to maintain a natural theme.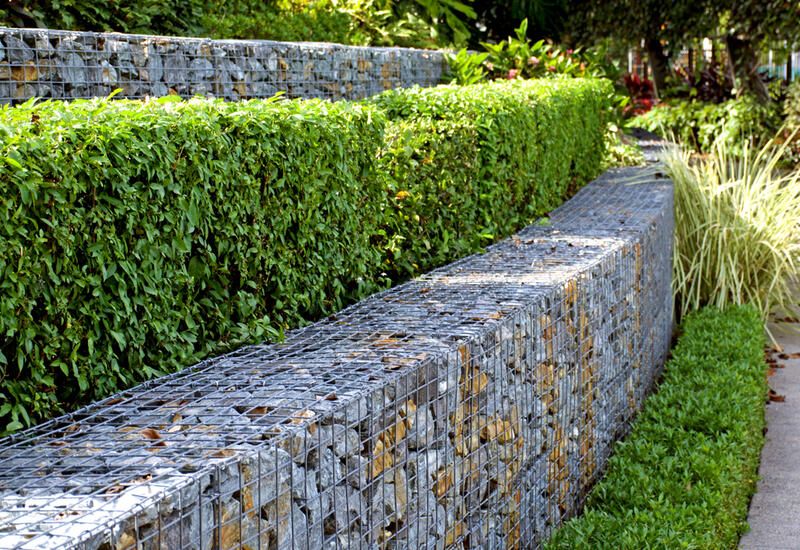 5. Consider a Water Feature
Your sloped garden can be made more peaceful and beautiful by installing a water feature.
Water features can aid with water drainage in addition to adding visual interest.
Consider the following:
Location: Consider the view from your home and choose a location that will be visible and accessible.
The water feature should also be placed in an area that allows for adequate water flow and circulation.
Size: Your water feature's size should be proportional to the size of your backyard and your budget.
A small pond or fountain is ideal for a small backyard, whereas a larger pond or waterfall can make a dramatic statement in a larger outdoor space.
6. A Childhood Wonderland
Your sloped yard provides the perfect opportunity to give your kids a place to create lifelong memories.
Consider how much fun your children will have sliding down a colorful slide or scaling a climbing wall.
This will not only give them a fun and exciting outlet for their energy, but it will also encourage physical activity and creativity.
Use quality materials and consider any potential hazards to ensure the safety and durability of the play area.
With a little imagination and careful planning, you can turn that slope into an exciting play zone that your children will enjoy!
"Soil Erosion Friendly" Hillside Landscaping Ideas
Create A Rock Garden
Before you start, decide what kinds of plants you want to use in your rock garden.
Pick drought-tolerant, low-maintenance plants that do well in rock gardens, such as succulents, alpines, and herbs.
Set up your plants in a pleasing and authentically-looking pattern among the rocks and gravel.
Think about the overall appearance you want to achieve while putting the pebbles and stones.
You can place them in straight rows or randomly arrange them for a more organic appearance.
Make sure to leave enough room for the plants to expand and grow as you arrange the rocks and stones.
Add some mulch or gravel at the end to help conserve moisture and stop weeds from sprouting.
Select Plants Appropriate For Hillside Landscape
The poor soil, irregular lighting, and drainage found on slopes can be challenging environments for plants.
Choose varieties that can withstand drought, shade, or erosion to make sure your plants will thrive.
To create hillside landscapes that are both lovely and manageable, take into account each plant's size, growth pattern, and upkeep requirements.
Succulents, ground covers, native plants, shrubs, and wildflowers are excellent plant choices for gardening on hillsides.
Always keep in mind the overall design you want to achieve when selecting plants, whether that be a more naturalistic, informal look or a more formal, structured landscape.
Your hillside garden can become a tranquil and effective place with the correct plants. Here are a few to consider.
Lamb's Ear: a popular herb with soft, velvety leaves resembling a lamb's ear. It is a hardy, low-maintenance plant that is native to the Mediterranean region.
Can be grown in USDA hardiness zones 4-9.
Hostas: Shade-loving perennials that are known for their attractive foliage and ornamental values.
They grow well in USDA hardiness zones 3-9.
Sedum: succulent plants that are known for their attractive foliage, bright flowers, and ability to thrive in a wide range of growing conditions.
Sedum plants are hardy in USDA hardiness zones 3-9, depending on the species.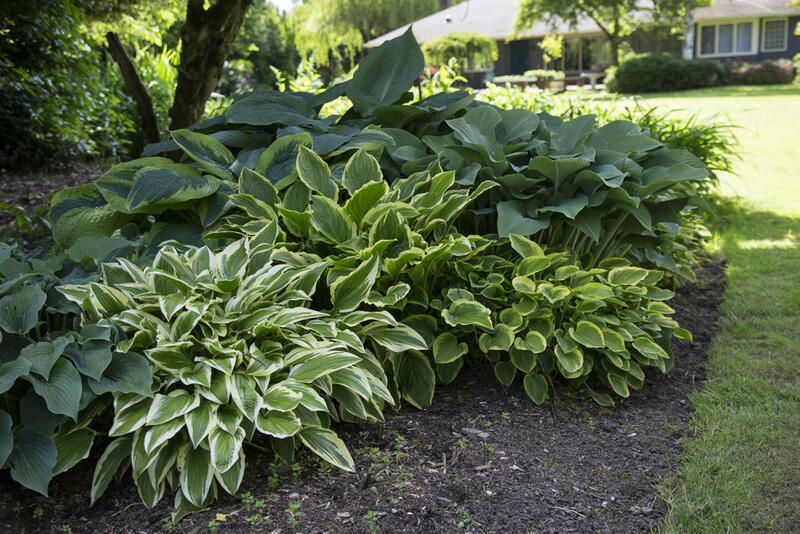 Customize Your Sloped Backyard
Every sloped yard presents its own set of challenges and opportunities for creating a beautiful and functional space.
However, you can turn your slope into a stunning and unique outdoor space with the right combination of plants, rocks, and design elements.
What if you're looking for more? Something tailored just for your space_look no further than ShrubHub!
Our team of creative designers has the experience and expertise to help you transform your sloped backyard into a stunning and functional personal haven and create a special yard unlike any other.
So if you're ready to turn your sloped backyard into the envy of the neighborhood, sign up to ShrubHub today and start designing your dream backyard!
All our design packages are currently on promotion, sign up soon to make the most of your purchase.