Jungle Garden Ideas- How to Create a Lush Escape
Published: 11/01/2023 | Updated: 30/05/2023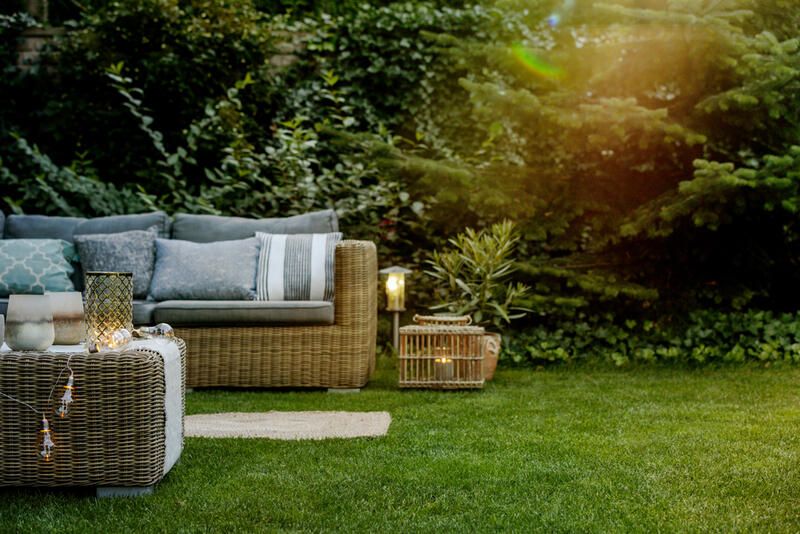 Exotic, big flowers abloom in a blaze of hot pink, a rocky pond with a magical moon glade that runs from one end to the other, mighty trees embellished with bewitching leaf shapes, colorful fruits and birds chanting, a light breath of wind brushing against vibrantly green shrubs, and sunlight piercing through the gigantic leaves.


Who wouldn't want this jungle-like scenery to be brought into the heart of their outdoor space? Owning a piece of nature is in fact within the realm of possibility. All you need to do is understand what it takes to bring together an outdoor masterpiece: also known as a miniature version of nature.
Of all the landscape design ideas that you could create in your outdoor space, a jungle garden is your gateway to nature. Nothing can throw you into the heart of nature like having a walk in the jungle while embraced by lush greenery from every direction.
Although you are surrounded by bizarre-looking flowers, humongous foliage, exotic plants, and captivating climbers; there's no such thing as too many plants in a jungle garden. Instead, in jungle gardens, dense planting resembles nature's warm embrace, instantly teleporting you to tropical climates, regardless of where you actually live!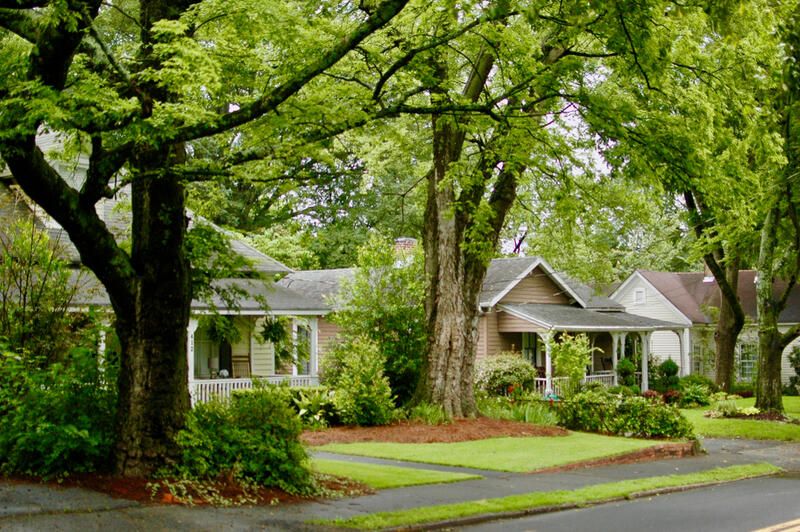 So, if living in a tropical area isn't in the cards, why not create your own jungle-style garden where you could simply blend into the natural environment? Add a tropical punch to your outdoor space with brightly-colored flowers and foliage plants.
Take a tour of the following exotic garden ideas to give your outdoor space the ambiance of a tropical resort:
Grow Jungle Plants
Jungle-style gardens can turn any backyard into a calming oasis. Imagine strolling amid the wonders of your forest-like yard while marveling at the displays of its excessive foliage, canopies, and splashes of colors.
While some might think that exotic planting schemes are mainly confined to the tropics, many jungle plants are capable of growing in our temperate climate.
Tree Fern
Thinking of introducing an outlandish architectural feature that instantly grabs your visitor's attention? A tree fern is your answer!
Boasting pleasingly architectural foliage, tree ferns display trunk-like stems and add a tropical appeal to your garden. These plants, which are most of the time evergreen, shine brightly when grown right next to a pond. Aesthetic details like its mighty shade, large fronds, and thick trunk blend smoothly with the calming effect of water.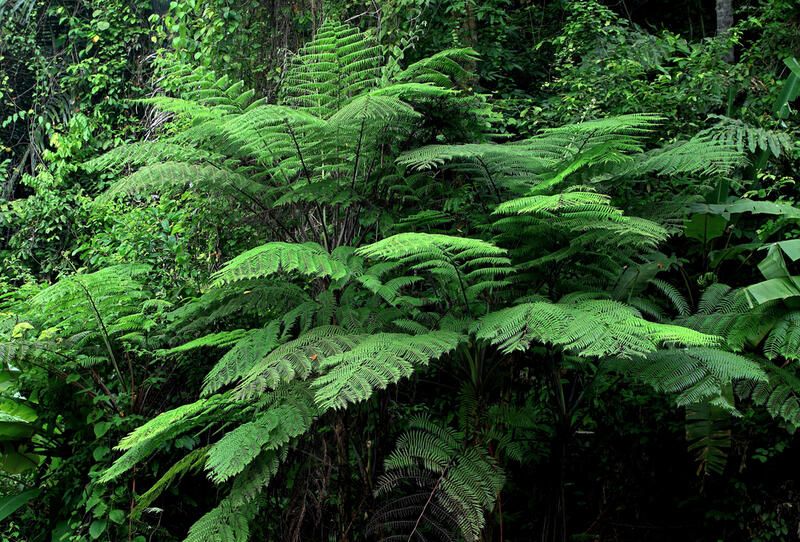 Wild Ginger
Whenever the tropical garden topic comes around, two descriptive words pop into our minds in a flash: calmness and tranquility!
With their humble, two-heart-shaped leaves, wild gingers are great ground cover plants for your tropical jungle. Beneath the leaves, the plant timidly exhibits its flower.
This herbaceous perennial flourishes in shady areas fancies moist soil and grows about 15 to 30 cm tall.
Rhododendrons
A blend of lush greenery and an irresistible burst of color is what ties this jungle design together. And when searching for a colorful, architectural statement that happens to portray showy clusters of blooms, don't hesitate to go for rhododendrons.
Showing off an assortment of ranging hues, this plant is available in purple, pink, white, or cream. To amp up the jungle vibes of your garden and brighten up any lifeless corner, grow this eye-catching shrub.
In fact, when it comes to jungle plants, there are a wide variety of peculiar creations to give your garden a distinctive feel: Hosta plants, Bromeliads, Bamboo Cycads, Palms, Cannas, Begonias, Fatsia Japonica, and Bananas, to mention but a few.
Finally, to get the most out of your tropical plants, make sure to offer them winter protection.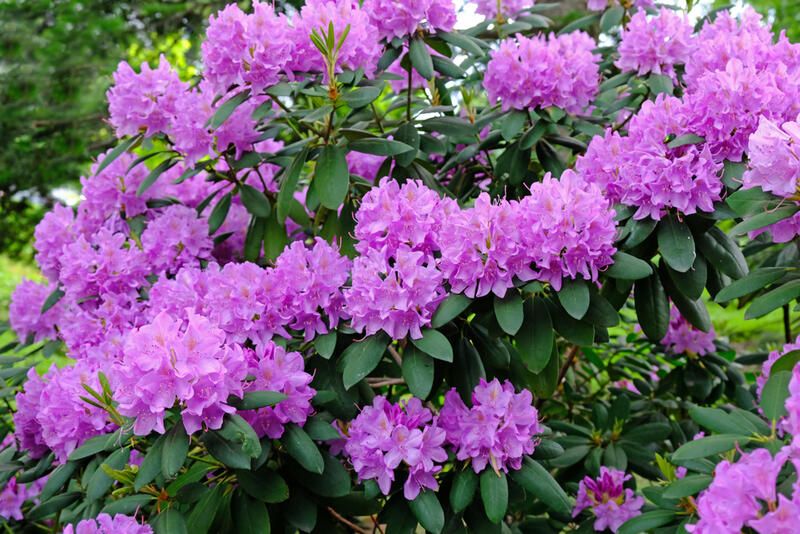 Help Wildlife in Your Jungle Backyard
What better way to fully summon the tropical gardens' vibes than by attracting a variety of wildlife? This is how nature will nurture your soul, this is how you create greater possibilities in your garden!
Lost in the catchy songs of the morning birds and hugged by the lush greenery, your long-have-been-spiritless outdoor space is now a woodsy yard with an entry to nature.
It takes someone who genuinely appreciates nature to actually consider helping wildlife survive and thrive. If you are a fan of nature and would love to bring a piece of it home, give the following tips a go:
Keeping fresh water outside in the form of birdbaths, fountains, ponds, or water bowls for thirsty wildlife.
Growing plants that attract butterflies, birds, and hummingbirds to not only help them survive but also take pleasure in their dazzling colors and captivating sounds.
Adding plants that are natural insect repellants instead of using insecticides, pesticides, or herbicides as these chemicals harm wildlife.
Construct a Water Feature
Just like the soothing sounds and sights of nature's rivers, creeks, streams, and lakes, a water feature in your jungle garden is sure to make the scene pop.
You might think that installing a water feature in your exotic garden is all about aesthetics – after all, it steps up your style game and adds a dreamy charm to your space- but it is not all about the looks.
In fact, water features are associated with loads of benefits. No matter if you opt for a pond, a fountain, or a waterfall, a water feature boosts the habitability of your outdoor space, reduces the temperature, and improves the growth of your plants.
Believe it or not, aside from benefiting your space, a water feature can actually make your life better! Through the therapeutic effects of Mother Nature, you will not feel as stressed and worn out as before.
Relaxing near a pond while taking a break from the worries of your everyday life, you will lose yourself in the mind-soothing sounds of water.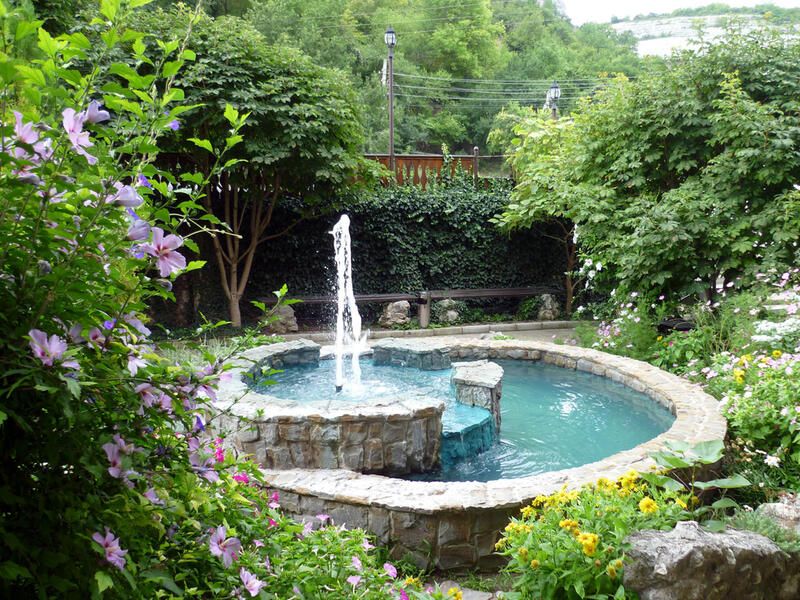 Install a Night Glow
What is the point of pulling off a distinctly wild look if you can't actually enjoy it once the sun goes down? Instead of showing off your jungle garden, you simply lose it in pitch darkness.
To maximize the usability of your jungle retreat long after dark, install a well-designed lighting system that complements the tropical vibe of your outdoor space.
First, light up your exotic plants and jungle shrubs from various angles to create depth and envelop these unique creations with a soft, inviting glow (as if they were famous works of art on display, which they kind of are).
Then, install architectural lighting to accentuate the beauty of your home and use navigational lighting to ensure safe walking at night while creating visual interest.
How to Care for Your Jungle Garden
Thick with trees, plants, vines, and lush foliage, a jungle shouldn't be created to be meticulously pruned. It has a rather free-spirited, wild personality that refuses to be restricted. Therefore, your jungle garden requires little to no care other than watering.
A layer of mulch is a proper source of nutrition for your plants as it holds moisture and keeps weeds at bay. And as colder climates kick in, make sure you protect your tropical beauties from withering away. Adjusting some of your plants, like bananas, to a potted environment might be necessary for them to thrive.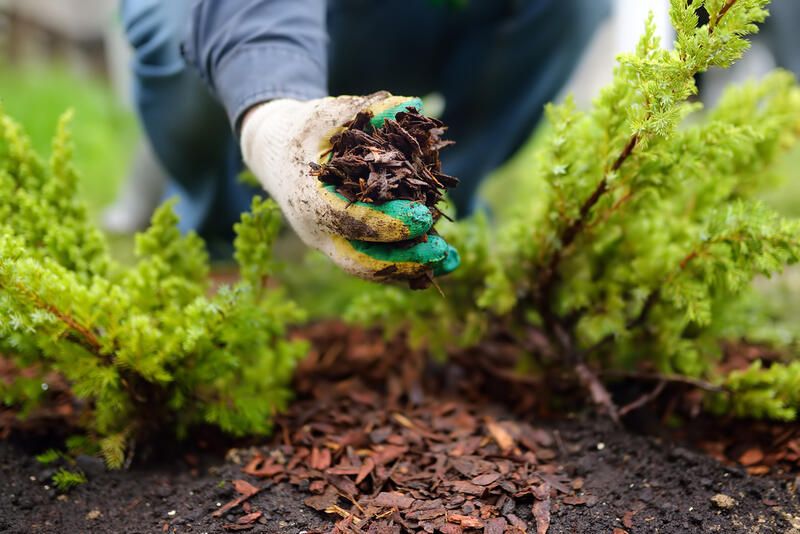 It's Time to Have Your Own Jungle Garden
Having a jungle garden is the closest thing to living in the heart of nature, it's like a never-ending summer in an inner-city tropical space. This striking contrast between your home's concrete and the jungle-like flora simply adds a wow factor to your yard.
If a natural, forest-like retreat sounds good to you, create a luxurious leafy feel with some jungle plants. Spruce up your yard with exotic blooms, fabulous foliage, and climbers.
And to summon the sensation of a tropical, jungle-style holiday, install a water feature, add a soft glow, and design pathways that creep their way in between the blooms. Envision your yard turning into an art exhibition, displaying the most exotic jungle creations!
Transforming your drab, lifeless yard into a tropical hidden escape calls for a decent jungle garden design. When it comes to designing this kind of exotic space, a jungle-style planting scheme is key to a captivating outdoor space.
Fortunately, every single design detail can be catered to you from the comfort of your own home. With ShrubHub's online design service, you get to come home to your favorite jungle every day for under $300!
And because imagining a real-life space all on your own is a serious challenge, we have an exceptionally talented team of designers who would take you on a virtual tour of your jungle garden. With the help of our 3D design, you will not only forget about your messy yard but also draw the eyes to your jungle-style escape.
Design your own jungle garden online today and make your landscape the best on the block!