How To Pick The Perfect Home Exterior Colors
Published: 31/10/2022 | Updated: 07/04/2023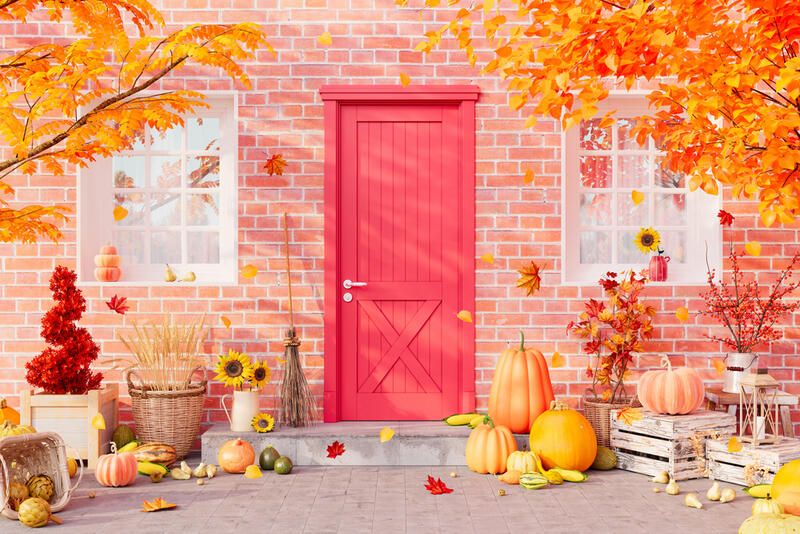 Have you ever sat in a room and felt like leaving just because the colors of the walls were unsettling? Did you ever try painting your room a certain color to enhance your work productivity or to spend more time in it?


We've all been there, and this goes to show how powerful colors are. Colors are used in marketing techniques to catch your eyes and make you want to purchase something, and they're strategically selected in workspaces to enhance productivity.
Choosing the right color palette does make a difference!
Choosing the right exterior paint color
Exterior house colors are a bigger commitment than you might've imagined. If you paint an indoor wall and you end up not liking the color, you can always change it quickly and inexpensively. On the other hand, making the wrong home exterior color choice would be a decision you'd have to live with for a good while.
Painting a home's exterior will mostly need professionals and can be a bit pricy so you'd want to make sure you're on the right track before committing to a certain color scheme.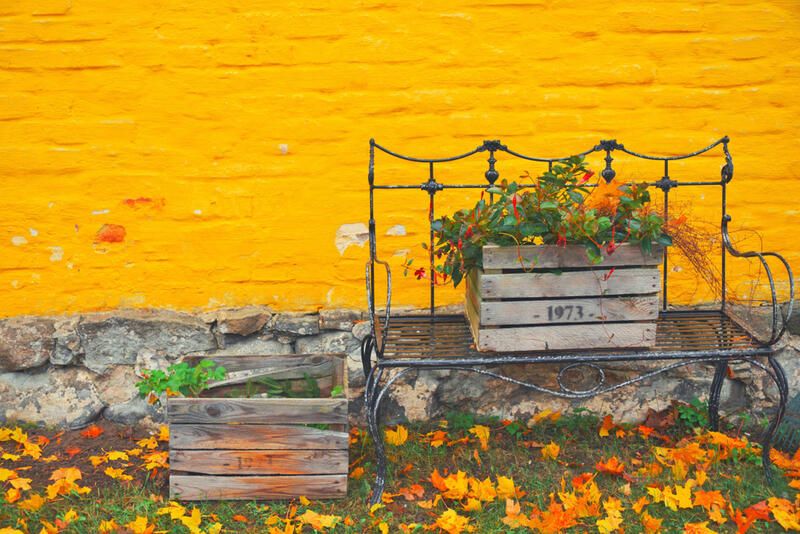 Home's exterior choices and the value of your home
Choosing the right color scheme for the exterior of your home will either make it pop and stand out amidst all other natural elements it's surrounded by or blend in within them creating a harmonious environment. Both are personal choices with their beauty.
A good paint job will also raise the visual interest of your home and in turn, will increase the value of your property.
Home styles and exterior paint colors
Choosing an exterior house color scheme can be overwhelming, though, there are a few things to consider that will help narrow your options. One of which is the house style.
Relating your outdoor color palette to the style of your home and choosing a nice trim color to highlight the home's architectural details will help make your home stand out and increase curb appeal.
Traditional home exterior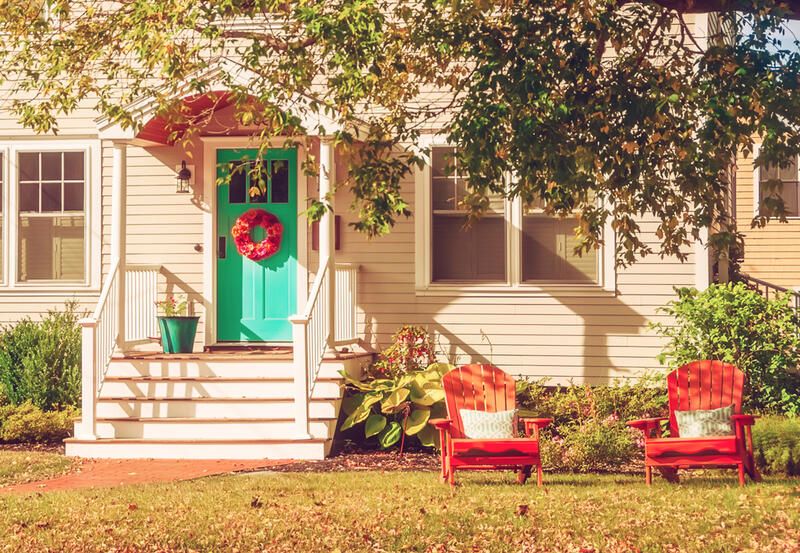 A lot of traditional homes tend to use neutral colors like beige, white tones, warm tan colors, and warmer or lighter shades of gray. Although using these colors helps preserve that authentic feel of the traditional style, it can feel a bit too bland, but this doesn't have to be the case!
When working with neutral colors, you can always bring interest to the exterior of your home by adding darker accents. Using a darker shade of gray or a dark neutral color on the trim of the house, or doors and shutters will give interest and highlight different areas of the house.
Modern home exterior
When it comes to modern exterior house colors, darker shades are definitely in trend! Dark house paint colors like bold charcoal and black with a light shade or white trim for a pop or a darker one for a subtle look are perfect color combinations that complement the modern look and nature of the house.
Dark gray colors with a lighter gray or white trim and a natural wood accent are components of another palette that will go perfectly with a modern home's exterior!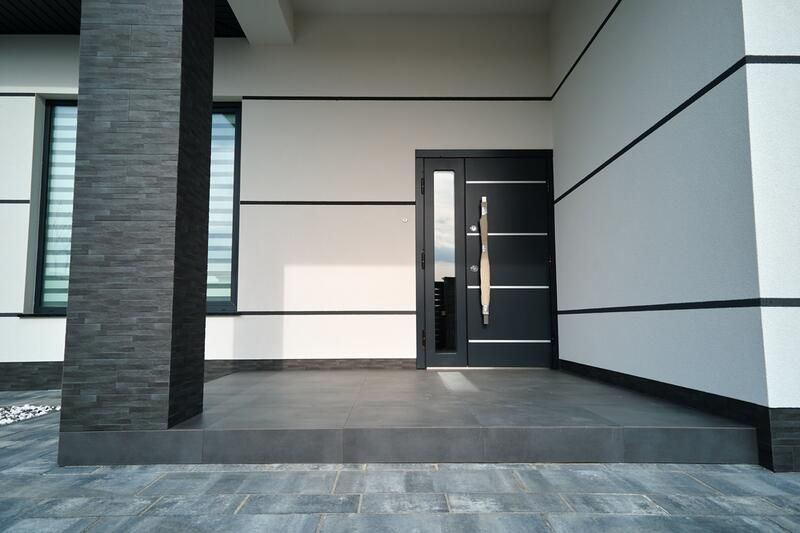 Green shades
More shades that are in trend for modern homes are deep greens and warm greens. If you're considering a deep forest-green color, you should go for a light neutral trim to highlight the angles and edges of the house such as creme whites and light shades of beige. Warmer shades of green can be paired with darker trim and a light-colored accent.
Blue shades
Blue is another color that can work perfectly with different home styles. Darker shades of blue and a light trim with a stone or wood accent can give you the perfect modern exterior.
Using a lighter sky blue for shutters on a white house or using sky blue as a primary house color with white trim will make your traditional home cheerful and inviting.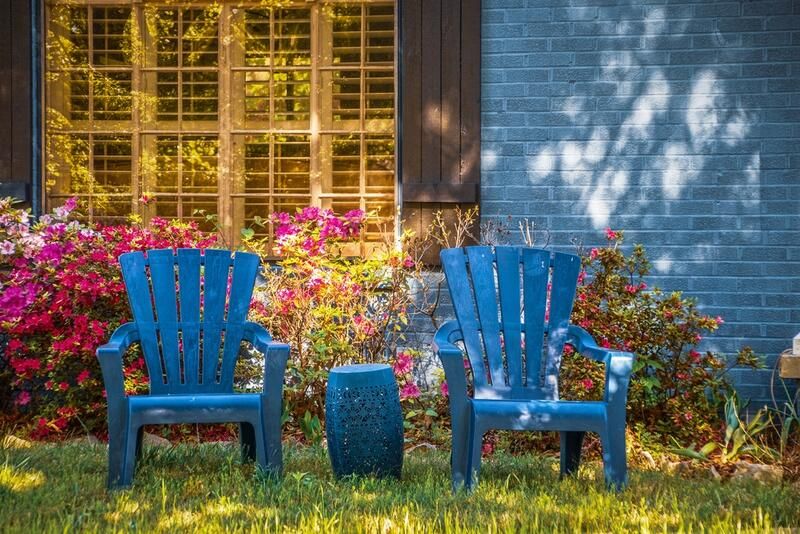 White color schemes
Another timeless exterior paint color is white - white as a primary house color gives a lot of freedom and flexibility as it can be easily paired with different colors to change the feel! You can match white with dark trim and siding or even lighter grays as accents amongst other colors.
A white color scheme is a classic that works with all sorts of styles and makes it very easy to play with colors and textures when landscaping your yards.
White can have a lot of shades from warmer pink and yellow undertones to cooler blue undertones. So, to stay on the safe side of things, try swatches of different shades on different sides of the house and make the right pick based on how they look in different lights.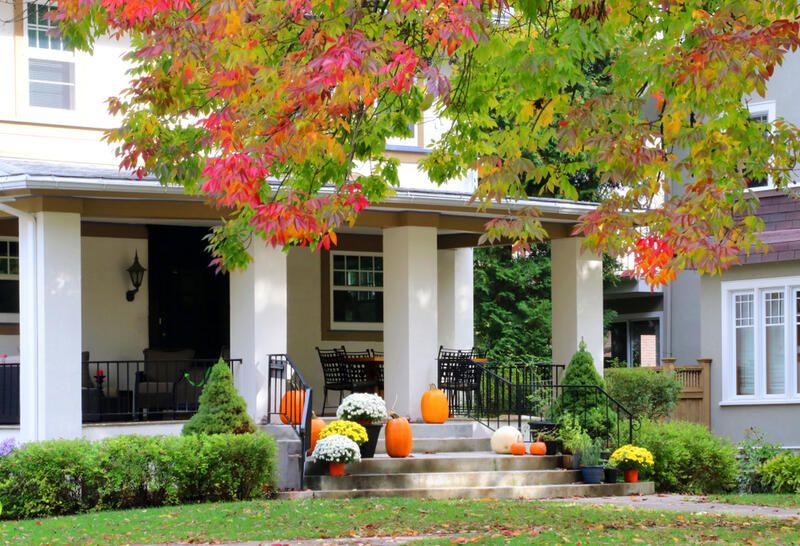 Choosing your home's exterior colors based on house size
It's important to be mindful of the size of your home since your exterior color choices can make drastic changes to the way your house feels.
For instance, choosing a mono-chromic dark pallet for a bigger home can make it lose its size value, using accents and lighter-colored shutters and siding will help your house have depth and dimension and preserve that classic look.
It's not much different when choosing colors for a smaller home.
Choosing an all-light palette will most likely make your home feel lost amidst the surrounding environment.
Choosing a dark color trim and adding bright hues for accents might help with that, like an exciting color for the front door and matching it with similar accents in your landscape.
Using textures and mixing materials
The fun thing about choosing exterior paint colors for your home is that you don't have to stick to any rules. Mixing and matching colors, textures, and materials is an exciting way to bring depth and definition to your home's exterior.
Wood textures
A great example is using wooden boards and natural wood accents to add character and contrast to your exterior. This can be matched with light or dark exterior house paint palettes.
Wooden accents can come in light or darker shades and can be installed in different styles to work with different home exteriors. For instance, you can use wooden boards vertically or horizontally, which will result in completely different vibes.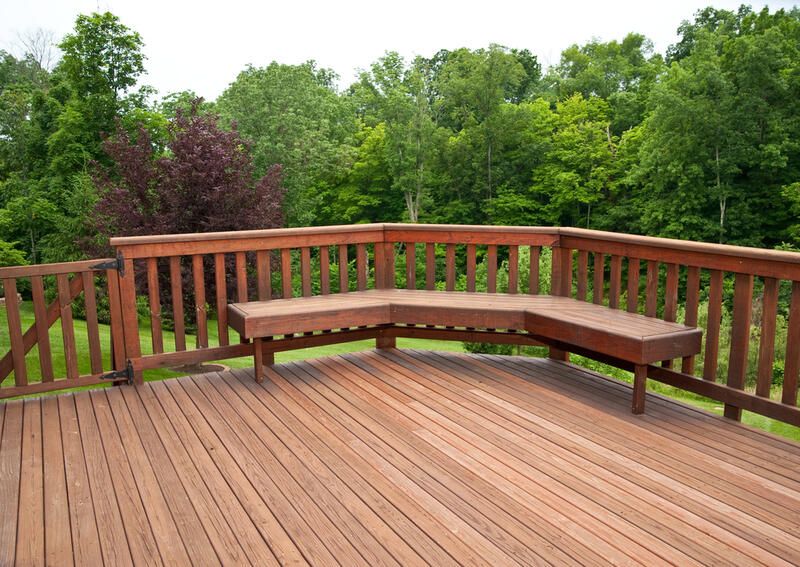 Stone textures
Using stone veneer siding will help bring that natural stone look to your home exterior, which will give it distinctive pop and a break from your used color palette.
Stone accents offer different textures and colors which will give you a wide variety to choose from.
You can use stone accents on columns or over an entire exterior wall for an eye-catching effect on your home exterior!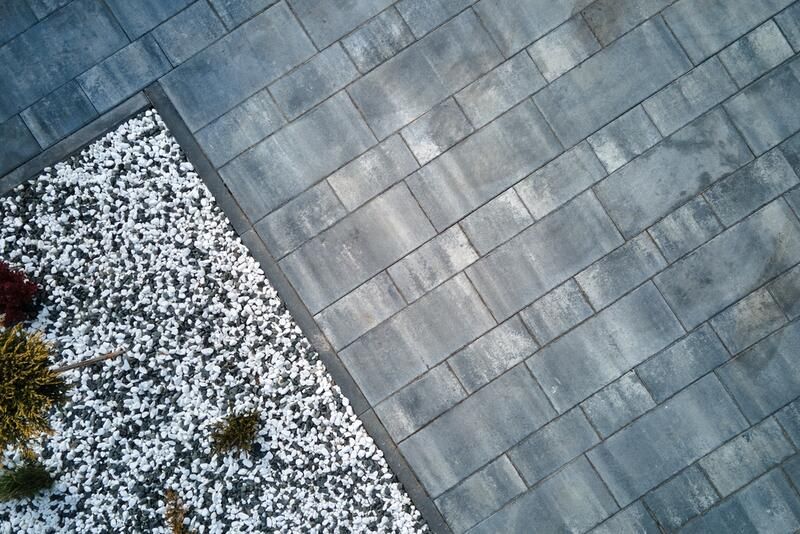 Mixing colors
A monochromic palette doesn't oppose using vibrant colors for your exterior.
Our design professionals at shrubhub suggest using bold red, yellow, or vibrant greens for your front door and matching that to other landscape accents (like porch chairs of the same color scheme) this is granted to bring life to your home's exterior!
Landscape designs and exterior colors
The exterior of your home is the first thing people see when passing by or before coming into your house, which makes it the first impression!
Making sure to choose colors and elements that will bring out your home's nature can add greatly to your home's value and make it more inviting.
Designing the perfect landscape to go with the exterior of your home will make the outside of your house feel complete and tied together.
Visit shrubhub.com and start working on your dream landscape!