How To Create Low-maintenance Georgia Landscaping That Offers A Stunning View
Published: 05/10/2022 | Updated: 29/03/2023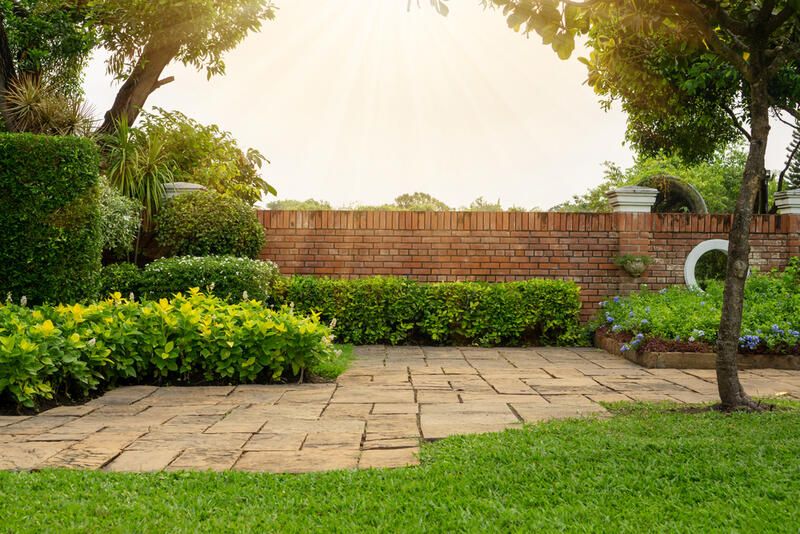 Low maintenance landscape serves up plenty of benefits for homeowners. You'll save yourself some money in the long run, and you won't be required to put in tons of maintenance for your plants and landscape to thrive.


Additionally, you can use your low-maintenance landscape to yield a positive impact on your region and the local wildlife trying to survive.
A low-maintenance backyard reduces your footprint on the planet, and when the right plants and hardscaping are used, you won't have to do much to have an outdoor space that's brimming with life.
Here are a few great ways you can plan your low-maintenance yard landscape and help keep Georgia beautiful.
Hardscaping With Permeable Materials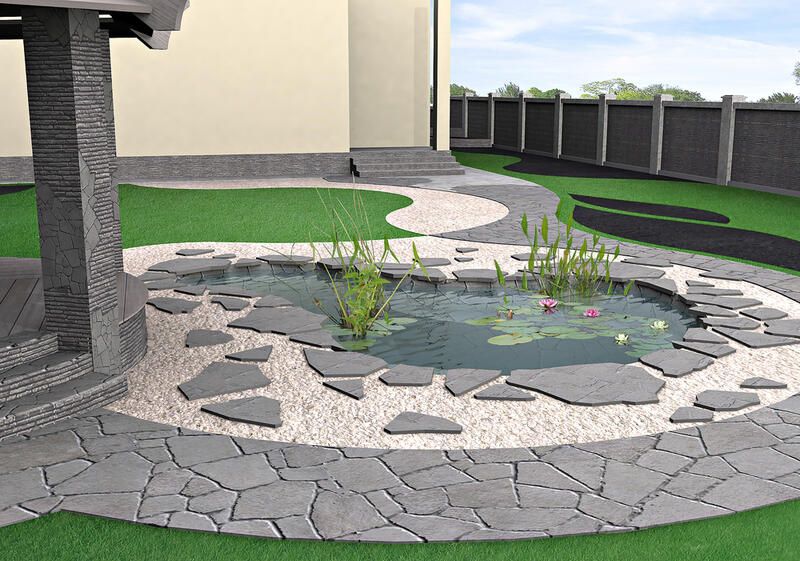 Hardscaping is a great way to reduce the need for a large lawn that will require tons of watering and regular maintenance to stay healthy.
But, not all hardscaping materials will be beneficial for your yard.
You'll want to look at putting in a hardscape with permeable materials that allow water to permeate the soil and irrigate plantings.
Permeable hardscape materials can be designed in an eye-catching but simple way while minimizing erosion and preventing wasteful runoff.
Hardscaping Permeable Material Ideas:
Stone patio pavers: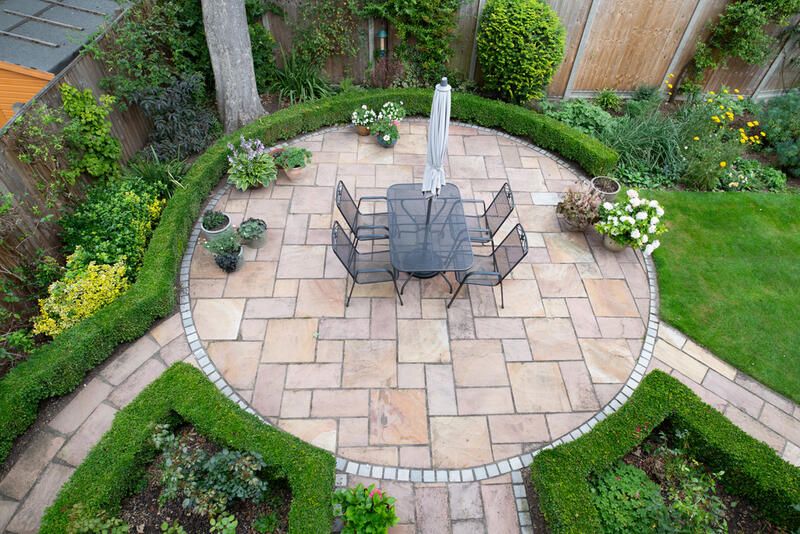 With unlimited colors and styles as well as countless custom designs, paving will enhance the overall quality of the architectural and landscaping style of your home.
In addition to its creative flexibility, stone paving has many other benefits to offer, such as:
Low cost of installation and maintenance.
Greater resilience compared to alternatives.
A long life expectancy.
Organic mulch:
Organic mulches are materials that come from live plants or other natural sources.
These materials are spread out on top of the soil, where they gradually break down and release organic nutrients into the ground.
Besides its ability to improve soil structure, organic mulch can minimize soil erosion, prevent weed germination, maintain the most optimal soil temperature, and reduce evaporation.
Newspaper, wood chips, and bark are just a few examples of items that can be utilized as organic mulch.
Gravel: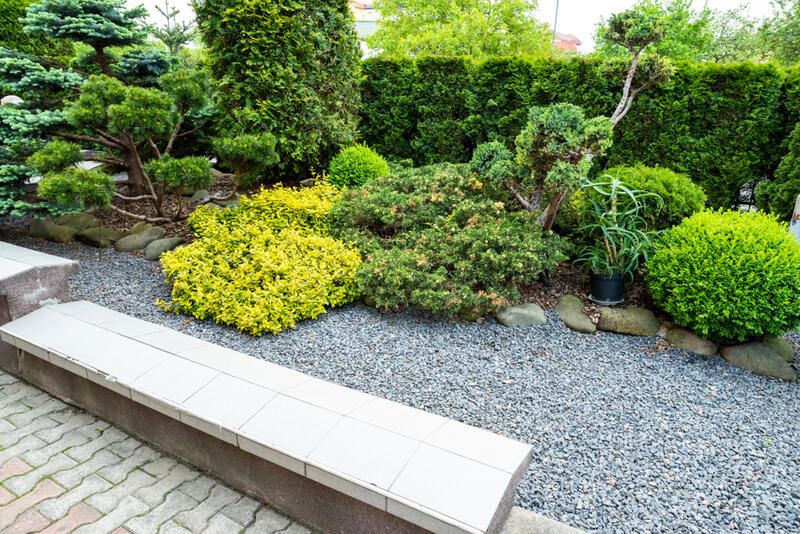 Gravel accentuates the neighboring plants and offers a pleasing color contrast to the surrounding vegetation.
And during periods of drought, the gravel can serve as mulch that will help keep the soil at a high level of hydration.
Use Native Plants in Your Georgia Landscaping Project
Georgia experiences long, hot summers and short, mild winters typical of a humid subtropical climate.
And in such harsh weather conditions, the use of native plants is always recommended by expert landscape designers.
Because native plants make up a large portion of low-maintenance landscaping.
Using plants native to the regions within Georgia will require far less watering, and your landscaping will thrive without the use of fertilizers and pesticides, helping keep your city healthier and cleaner.
By planting native landscapes, you help protect threatened or endangered species by adding to their natural habitat and not damaging or taking away from it. They are especially functional in places like metro Atlanta.
The best native plants for your Georgia landscaping:
Trees
Southern sugar maples (Acer floridanum), commonly referred to as Florida maples, are drought-tolerant deciduous trees that require little maintenance.
They are considered to be on the smaller side of common maples due to their medium size of the 60-foot height. And the tree's elliptical crown features dense lobed leaves that have a green upper surface and a lighter, fuzzy underside.
Important pollinators like bees and birds are drawn to the little greenish-yellow flowers that bloom in April and dangle in clusters from the tree's tall stalks. They are subsequently followed by the appearance of the mid-summer-maturing Samara fruit.
The southern sugar maple also offers seasonal interest as they will display beautiful fall foliage that will take your breath away, ranging in hue from intense yellow to orange and red.
This makes it a fantastic choice for your Georgia landscaping as both a shade and specimen tree.
Shrubs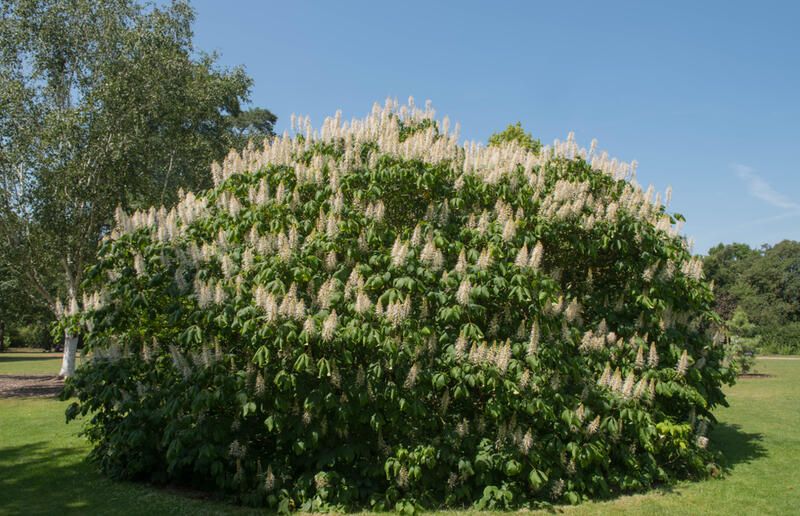 Bottlebrush buckeye (Aesculus parviflora) is an easy-to-grow, low-maintenance deciduous, slow-growing shrub.
With its rising, candelabra-like branching, it is a stunning plant that offers a breathtaking spectacle that makes it a perfect choice as a specimen plant for southern gardens.
The long fluffy white flowers that emblazon its branches, blooming in thick clusters from early to mid-summer, attract important pollinators such as butterflies and hummingbirds.
During the fall, it offers spectacular autumn colors that range from vibrant yellow to shades of orange.
The Bottlebrush grows in full sun, thriving in well-drained soil but it can tolerate poor drainage. However, until it establishes strong roots, it is intolerant of dry soil and needs a moist environment to grow healthily.
Flowers
Azaleas are the iconic state wildflower of Georgia.
And the Flame Azalea (Rhododendron calendulaceum) is a showy deciduous native azalea hybrid plant that is bred in Georgia.
The flame azalea earned its popular name because of its bright upright flower buds, which are thought to resemble candle flames.
From late spring to mid-summer, that brilliant red and orange nectar-rich flowers bloom in a beautiful landscape display, luring pollinators like butterflies, bees, and hummingbirds.
Use your flaming azalea to provide a splash of brilliant, warm spring color to your Georgia landscape.
Swap Beds Of Grass For Mulch
Add beds of mulch around your outdoor living space instead of using beds of grass in your current landscape.
This little swap gives a major boost to your backyard because it prevents weeds and, as it breaks down, mulch fertilizes your plants.
When using mulch, there is not much labor involved. You won't have to mow it or water it, and it's an inexpensive option you only have to replace once a year in the spring.
We're seeing more and more yards around Columbus and Macon opting for impressive, low-maintenance mulch over grass.
Pick Non-Fussy Flowers And Perennials For Your Landscaping Project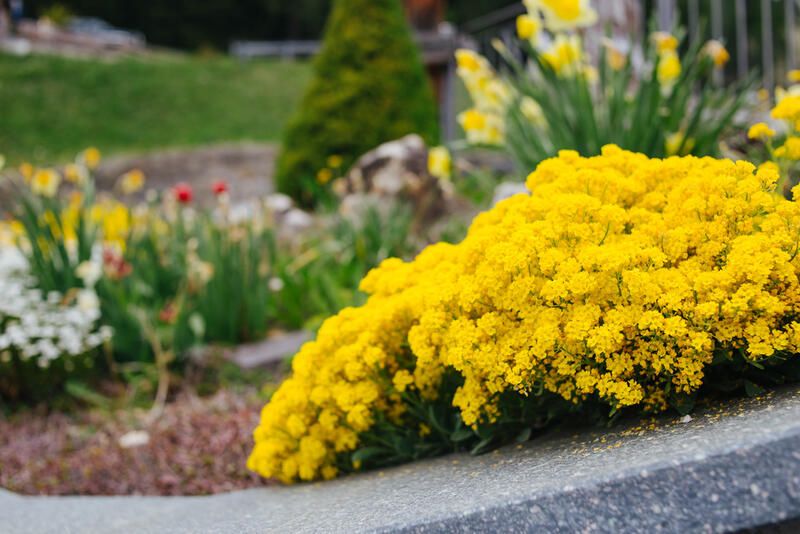 Perennials are a low-maintenance option, and they'll come back to you year after year in that Savannah and north Georgia climate.
They're far less work than annuals and grow back each year from roots than go dormant in the winter.
You'll want to pick flowers that bring a pop of color to your yard but can stand up to the weather specific to your region.
Your yard can thrive and bring you joy year round without needing much from you at all and without using up or damaging natural resources and local wildlife.
All it takes is some mindful choices and a little bit of careful planning so you don't introduce invasive species or plants that will require tons of care.
The Best Perennials For Your Next Landscaping Project: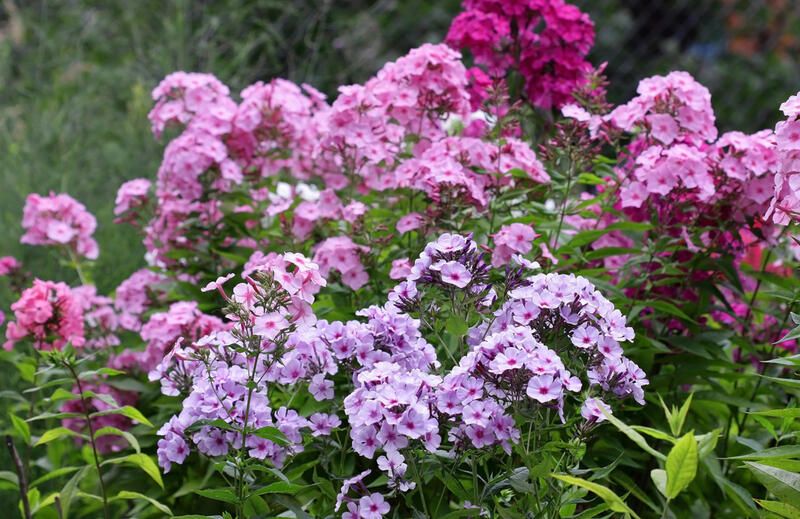 Coneflowers
Blanket Flower
Rose Mallow
Garden Phlox
Oriental Poppy
Foxglove
Rudbeckia
Hit a Wall with Your Georgia Yard Design?
If you aren't sure what plants to choose or how to implement low-maintenance options, you can always turn to the experts.
ShrubHub is an easy-to-use design platform that provides our customers with professional online landscaping services for just under $300.
Any yard, any style—our expert team of landscape designers can create unique 3D designs for our customers, complete with a shopping cart list, a plant legend, and more.
It's a great place to start transforming your property into your dream space. Replace the existing landscape with a flawless layout that better reflects your taste.
All you need to do is sign up on our website shrubhub.com
Visit our website today to begin building the backyard of your dreams!