Hardscaping And Water Feature Design Tips for Your Outdoor Space
Published: 07/06/2022 | Updated: 29/03/2023
As industry professionals, we know some gardens call for complete makeovers. In some cases, our clients come to us looking for help enhancing an already beautiful backyard, by complementing and improving it with some landscaping additions. In other cases, homeowners choose to completely revamp their property to create the outdoor living space they've always dreamed of, increasing functionality and enhancing its aesthetic appeal.


Whether you're halfway there, or nowhere near your ideal garden, you should be open to considering investing in new hardscape to create additional liveable space, and elevate the look of your yard, and keep in mind that this will not only make for a more picturesque view but it'll also add value to your property.
Hardscape design is the practice of integrating non-living materials into a landscape design.
Get ready to make the most of your outdoor renovation with these handy hardscape design pro tips!
Design elements you should consider when crafting your new outdoor living space
Where to spend and where to save? This will all depend on your specific preferences and needs! We suggest starting with a wishlist (no matter if it's three pages long), to detail everything you consider 'a must' in your new outdoor area: outdoor kitchen, swimming pool, retaining walls, deck, pergola, etc. Start by dreaming big, and you can categorize the items between the things you need to have and the ones that would be nice to have.
That being said, there is a key element that is always worth spending on: good quality, durable hardscape materials (stone, bricks, wood, concrete, pavers). If you make the wrong choice here, you could end up having to spend a lot more time, effort, and (of course) money down the line, having to replace or maintain features more often.
Think Beyond the Standard Swimming Pool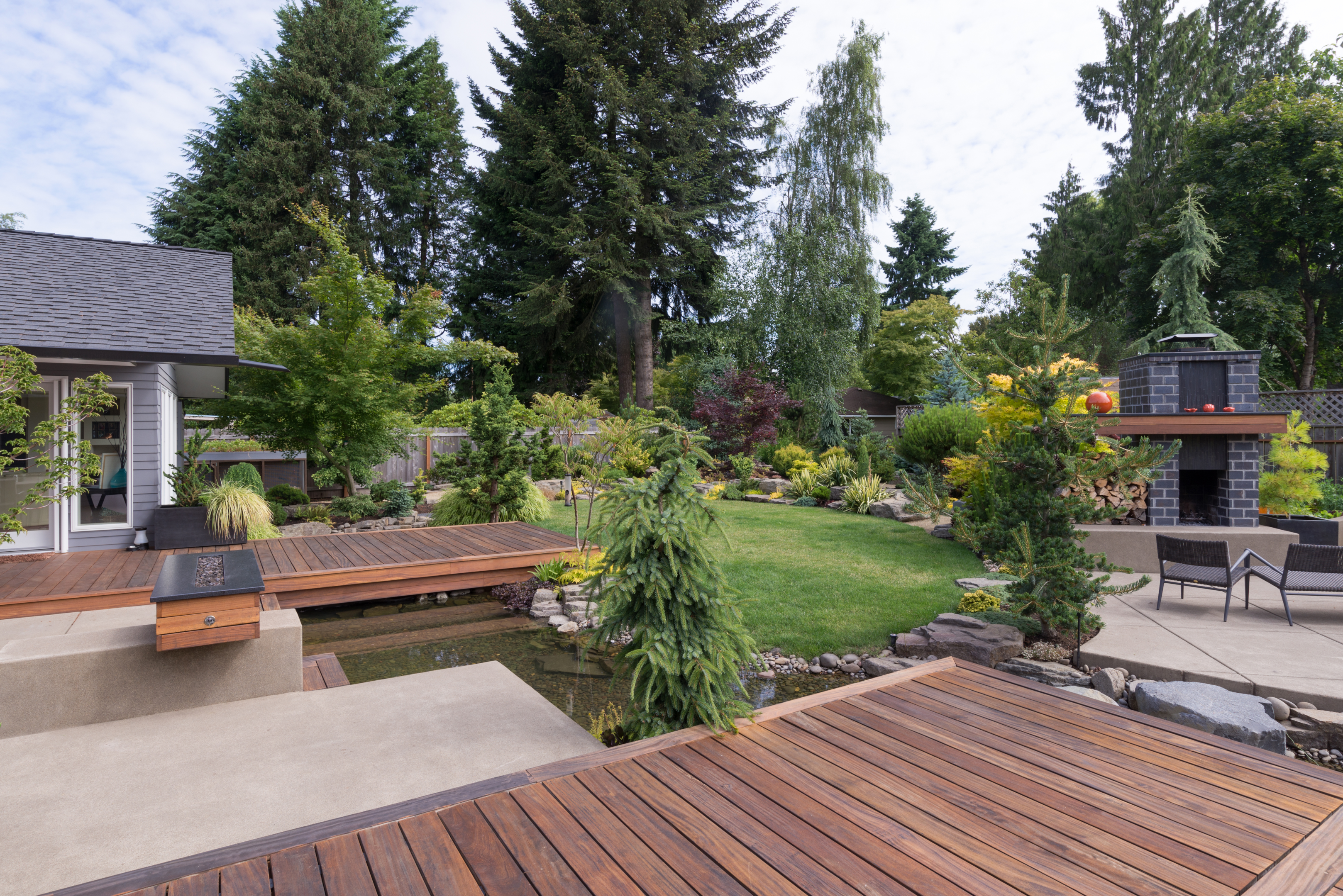 Small details can have a significant impact when it comes to outdoor spaces When selecting hardscape materials, there's a wide variety of styles, textures, and colors from which to choose, so first, make sure the hardscape materials you choose all work together and complement your property's existing architectural style.
Then, identify a focal point. The objective is to make it feel like your design has a specific purpose by highlighting one or more accent pieces, whether it's a fountain, a sculpture, a fire pit, or even a softscape element (such as distinctive trees, shrubs, or flowers).
If your design is carefully crafted, softscapes will help enhance your outdoor area, and serve as an outlet to get creative with various pieces such as vertical garden walls, pergolas, paths, and more, so you should always make sure to discuss how they will integrate into your overall design.
Our Tip: ShrubHub.com is a great tool for a DIY outdoor makeover, with professional 3D yard designs (including hardscaping) starting below $200.
Hardscape Features to Browse and Get Inspired
Pergolas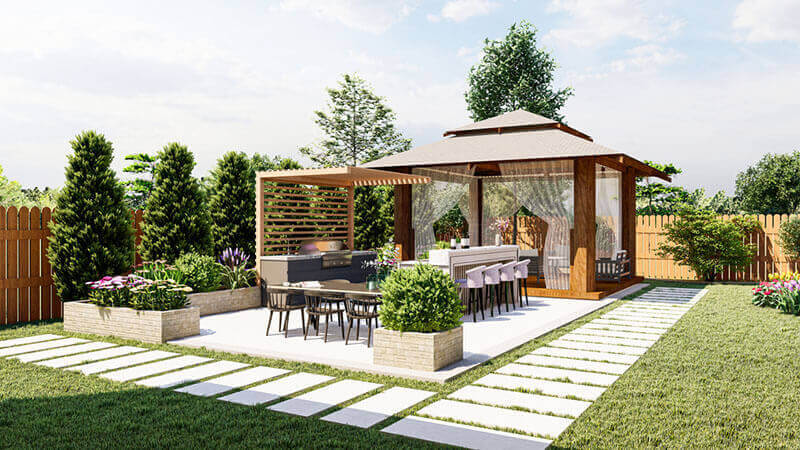 The popularity of pergolas has significantly increased over the last few years. These beauties stand out for their ability to maintain a sense of connection throughout the whole area, while creating distinct, functional, and adaptable outdoor spaces. Their open structure makes them perfect for cooling in the spring breeze, and for shielding from the intense summer sun rays, all while remaining beautiful which places them as our number one focal point contestant.
Outdoor kitchens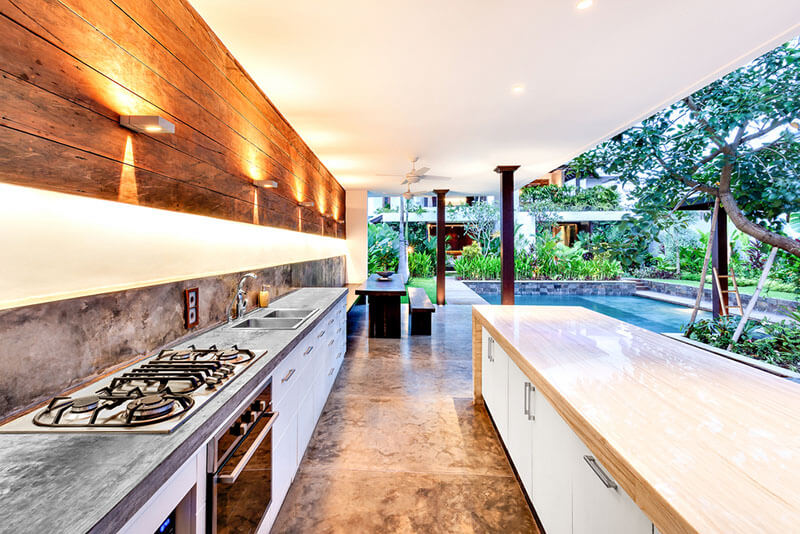 The modern outdoor kitchen is the ideal match for our outdoor-living enthusiasts. Expectations have become more demanding for our outdoor cooking spaces, homeowners are paying close attention to both style and efficiency. If outdoor dinners with friends, reuniting the family for a good BBQ on the weekends or hosting swim parties for your kids and their BFFs is up your alley, then this is the best hardscape feature for you!
Decks and Patios
First things first: what's the difference between a deck and a patio? In outdoor design, a deck is a structure similar to a floor, but typically constructed elevated from the ground, so it's technically 'floating in the air'. They are typically made of wood and are incorporated into a design to take advantage of the property's view since they can stand several inches away from the ground.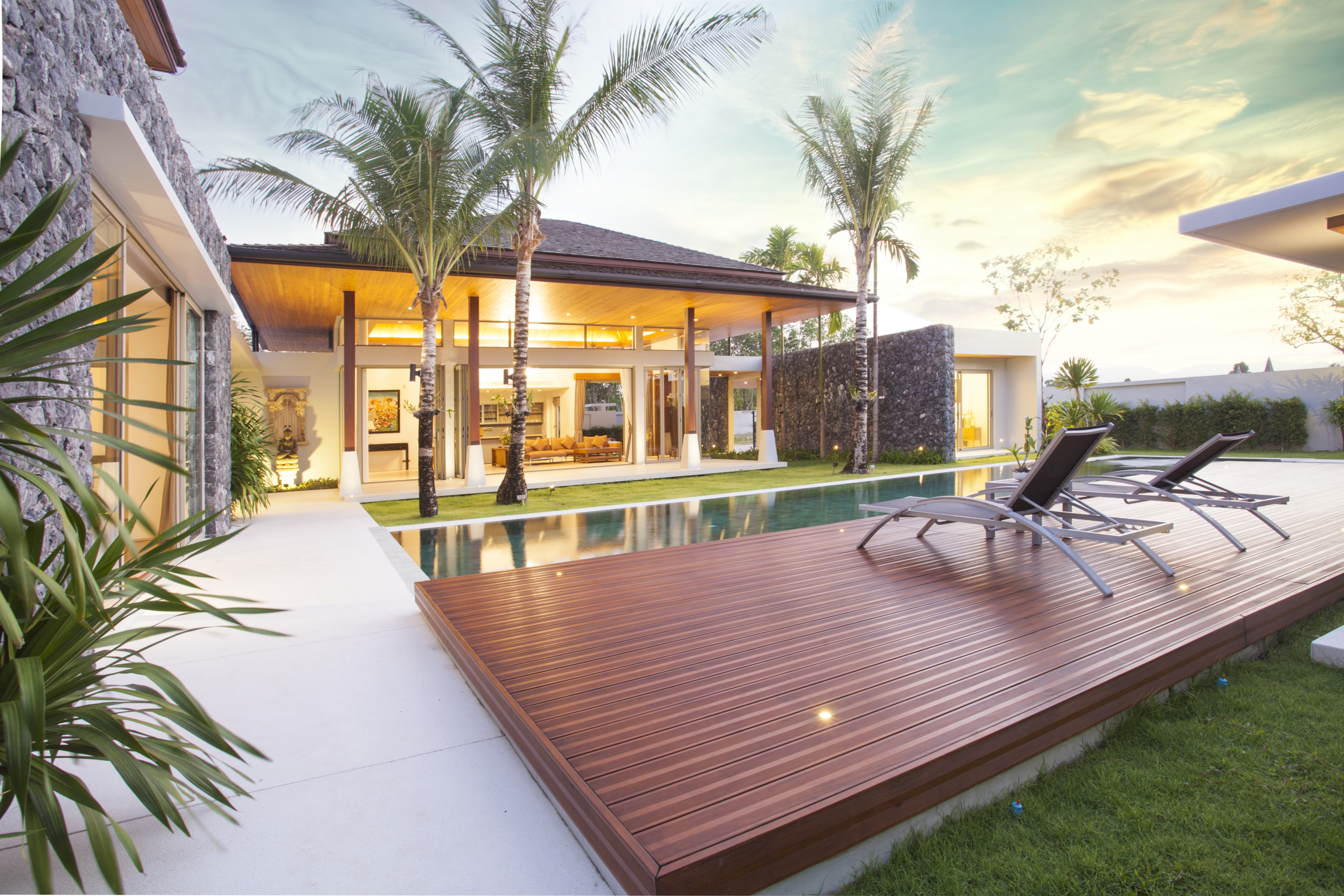 On the other hand, a patio is an open areabuilt on or around the ground level and is typically made of 'permanent' materials such as stone pavers, tile, brick, or concrete. Depending on your budget, preferences, and needs, you'll be able to determine which one you should build in your yard.
Driveways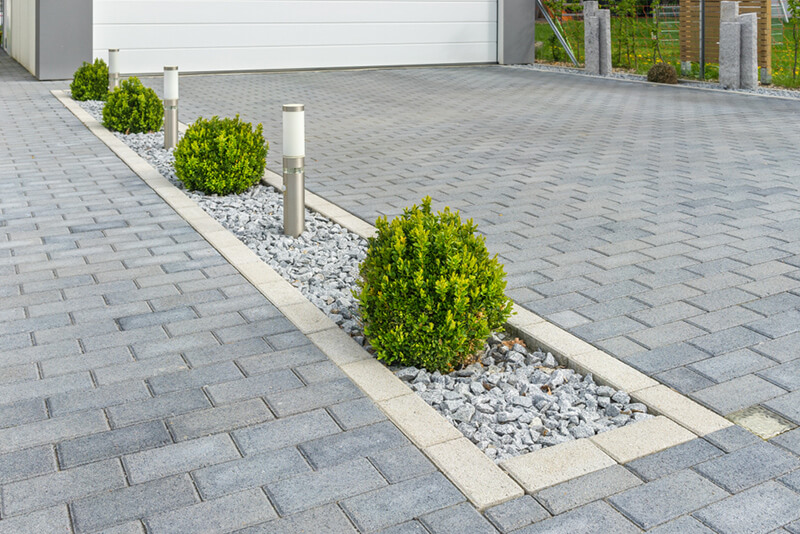 Driveways can often get ignored when planning for an outdoor renovation, but they should most definitely be taken into consideration due to the significant difference they can make when creating curb appeal. The entry road to the house links your guests to your property, and it can be your front yard's most outstanding feature. Enhancing your garden can be simple and easy from gravel paths to natural or artificial grass driveways, there are plenty of options to explore!
Water Features: the best way to beautify your outdoor spaces
Whether they're minimalistic or the centerpiece of the garden, water features can work wonders on an outdoor space. They can be as simple to incorporate as building your own DIY fountain or as complex as a professionally crafted artificial waterfall.
Either way, there's nothing more relaxing you could add to your design, and almost anything can be done in terms of style, shape, size, and location, incorporating a water feature in your own design can be done easily and tastefully.
The most popular water features are:
Ponds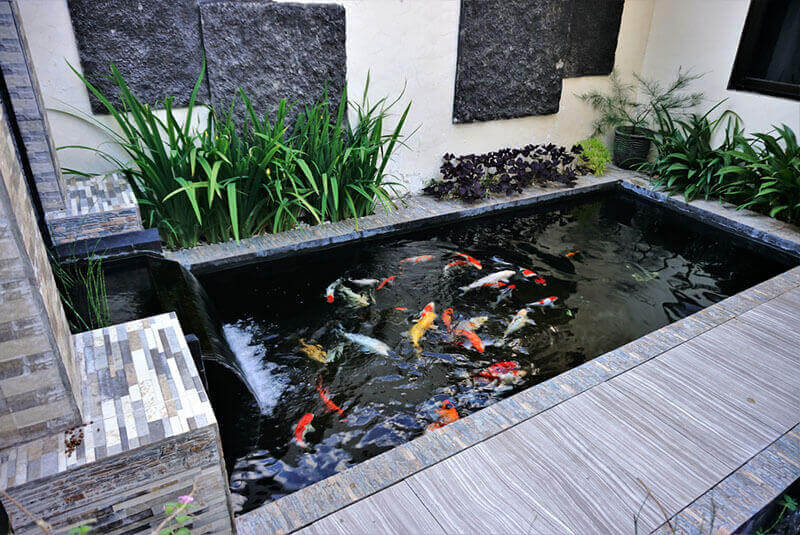 These can be built inground or above ground level, and they'll add more dimension to your garden. By incorporating natural features such as natural stone and water in motion into your garden, you'll achieve the perfect calming ambiance.
Streams and Waterfalls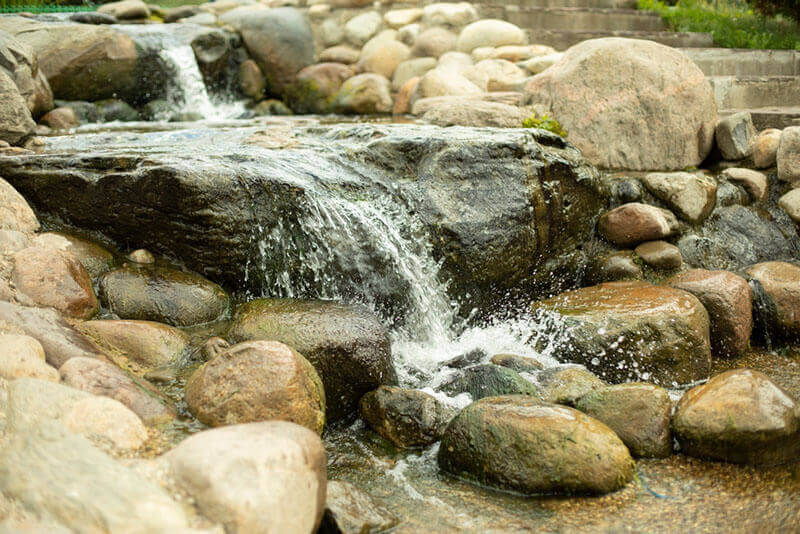 Streams will add a soothing sound to your outdoor space, they can be created at the ground level through digging, or above ground with a contemporary stone base.
Waterfalls can be naturally incorporated into the stream, or they can also be artificially made and built-it or even purchased at various stores. Though this stunning water feature might be too expensive for some, there's no doubt it will add an incredible dimension to your garden.
Water Fountain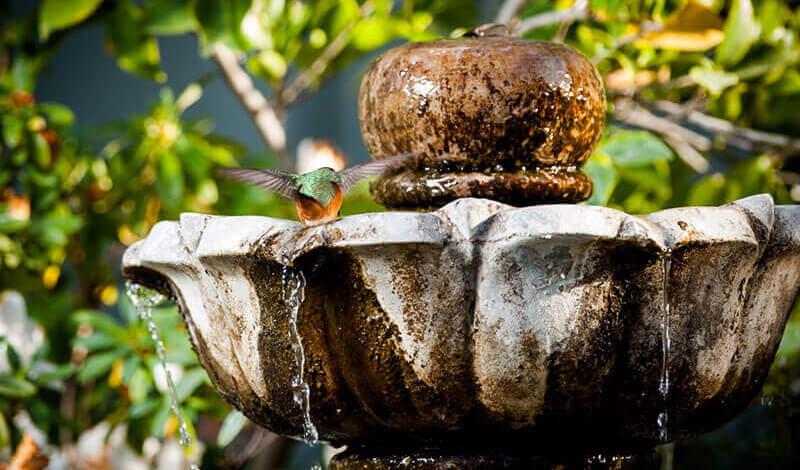 These can be added to the beginning of your artificial stream or pond, or serve as focal points of their own. Since they come in so many different shapes, sizes and styles, there are endless possibilities to create the perfect design with them; just remember, a recirculating fountain should complement its surroundings to be more aesthetically appealing!
Some things to keep in mind before investing in a water feature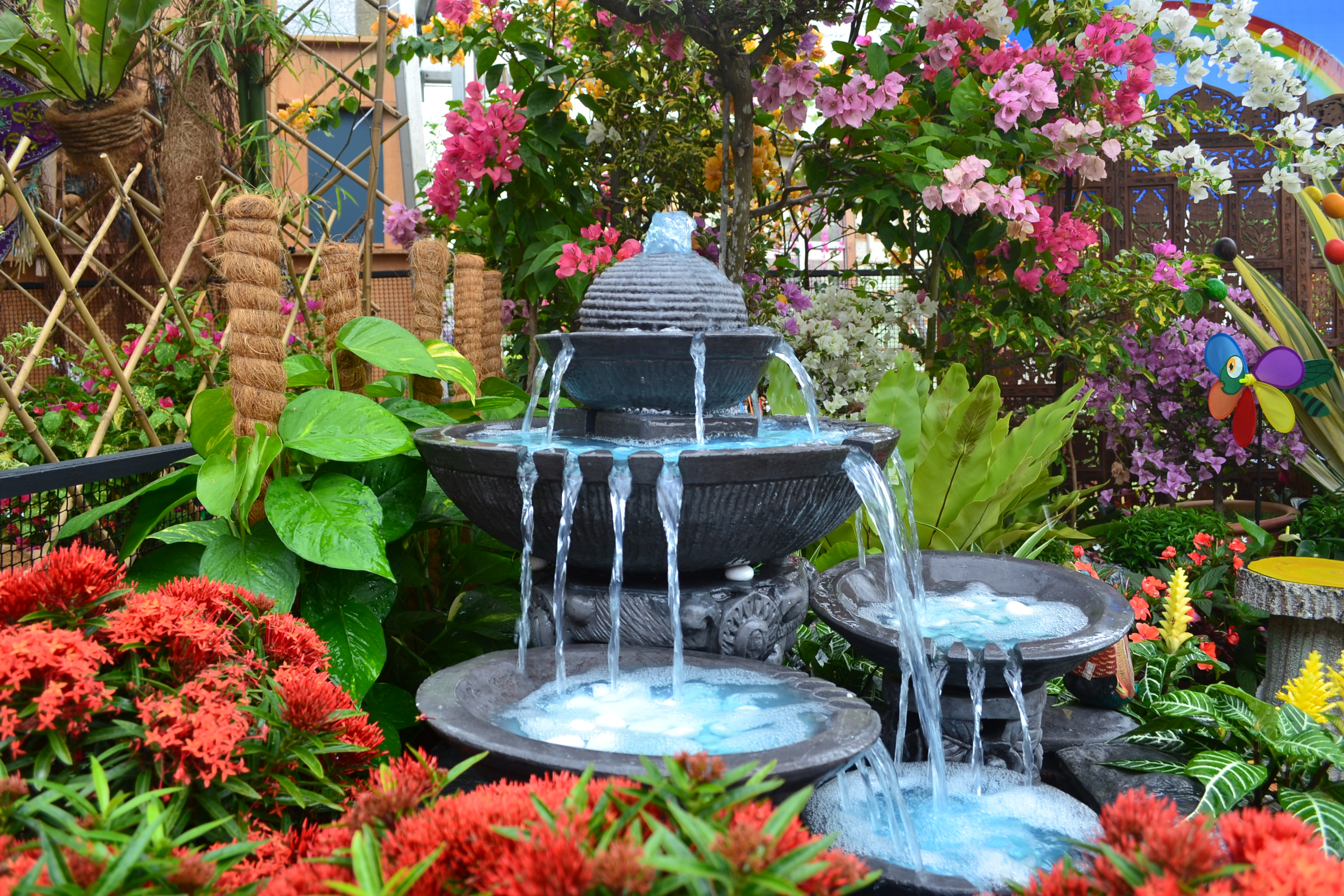 Before you invest in a garden water feature for your outdoor space, there are a few things to consider:
Think carefully about location. Consider direct sunlight will lead to faster water evaporation, or overheat the water; both alternative will harm any plants that may have grown in your water feature, and will encourage the growth of algae.

Depending on the water feature you choose, you'll have different levels of maintenance: ponds should be checked for leave and debris weekly, fountains are good with a deep cleanse every one to three months, and larger water features will benefit from a deep clean every fall and spring.

You should check your feature's pumps regularly, as they can become clogged quite easily, filters can reduce but not eliminate this risk.
Want some more information on hardscaping and water feature design?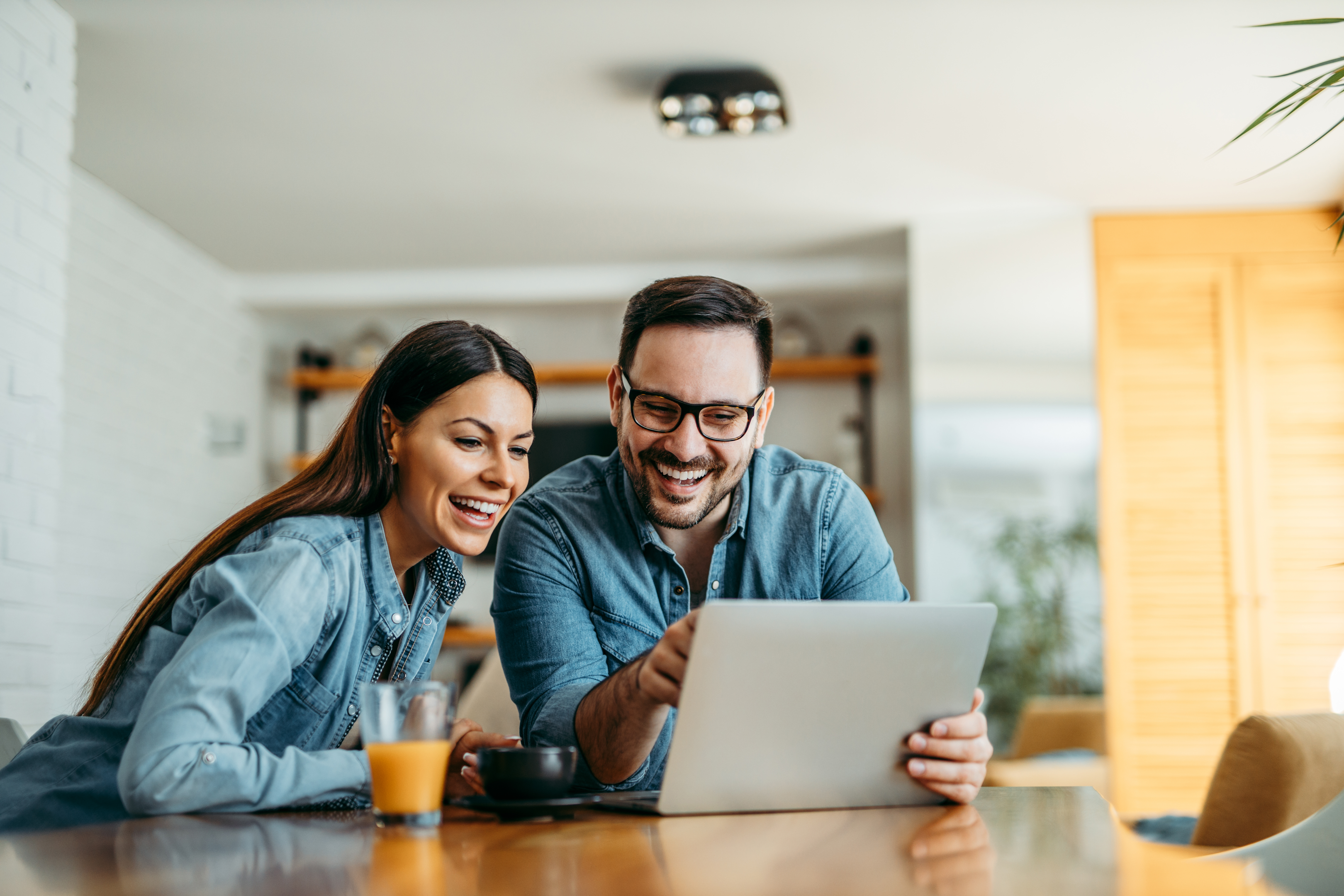 Even the best do-it-yourselfers could use a little help. When it comes to hardscaping design, landscape design, or water features, there's no better (or more affordable) place to start than ShrubHub.
Right now ShrubHub.com is offering fully immersive 3D design projects starting at just $197. (One area - $197, Front & Back - $297). These experts can help you design, shop, and build your new yard in 14 days or less.
Check out www.shrubhub.com for more information!