Garden Storage Ideas to Keep Your Outdoor Space Neat
Published: 19/01/2023 | Updated: 05/04/2023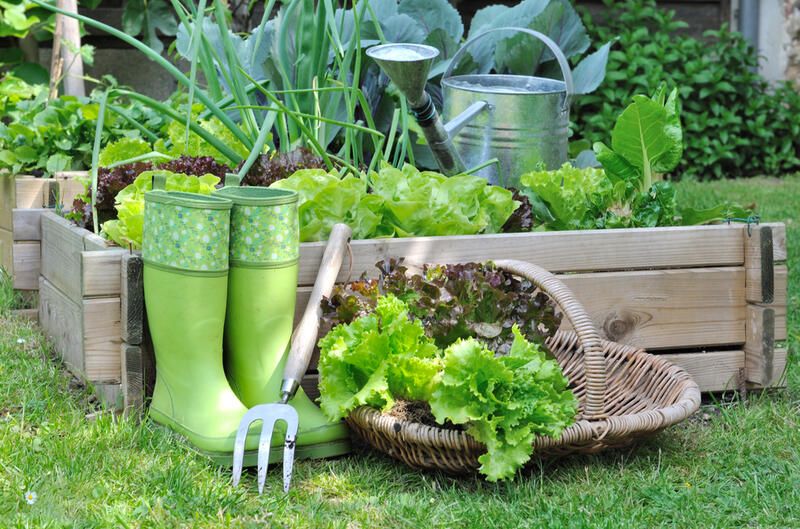 Smart outdoor storage isn't just for a tiny outdoor space. Effectively handling your outdoor space is an essential skill to maximize its function and beauty, no matter how big or small that space is.


The aesthetical qualities, even of the most functional parts of your outdoors like storage units, are very important and increase the luxury and comfort of your garden and landscape design.
This is why we brought you the most beautiful and effective outdoor storage ideas in this article! Because you shouldn't sacrifice either aesthetics or functions!
Those clever garden storage ideas are wide-ranging. So you'll find your future favorite outdoor storage ideas here, no matter what your budget is or how big your garden is.
Display Your Shelving Space with Stylish Wall Shelves
One of the best garden storage ideas is to take advantage of your walls without cluttering them while not taking up any floor space.
One of the ways to do that is to hang chic shelves on the wall of your garden to shelve your garden essentials.
That doesn't only keep your garden rooms organized, but also leave the garden tools and essential easily accessible to you whenever you want them.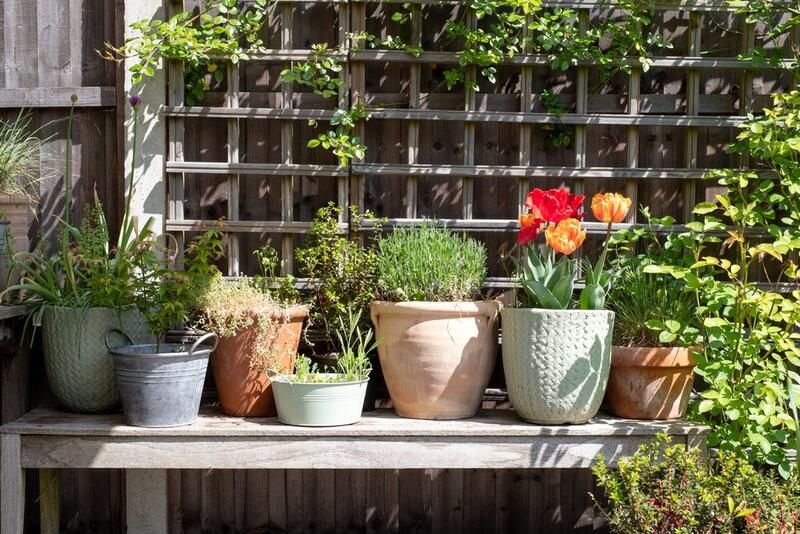 Multi-Functional Furniture
What could be better than combining your storage space with your outdoor furniture?!
Even with a tiny garden, you can both hang out while cleverly using the same space for storage. And anything goes here, from hollow sofas to a crate coffee table!
The limitlessness of your creative spirit here is what makes this one of the best garden storage ideas.
Mix with Your Outdoor Kitchen
Like furniture, this idea is also all about multiusing the same floor space without cluttering your area. An outdoor cook-up with the perfect storage unit!
With an outdoor kitchen, you can reserve some of the cupboards and cabinets, and drawers as storage space. Not just for kitchen essentials, but any other hand tools you need to store.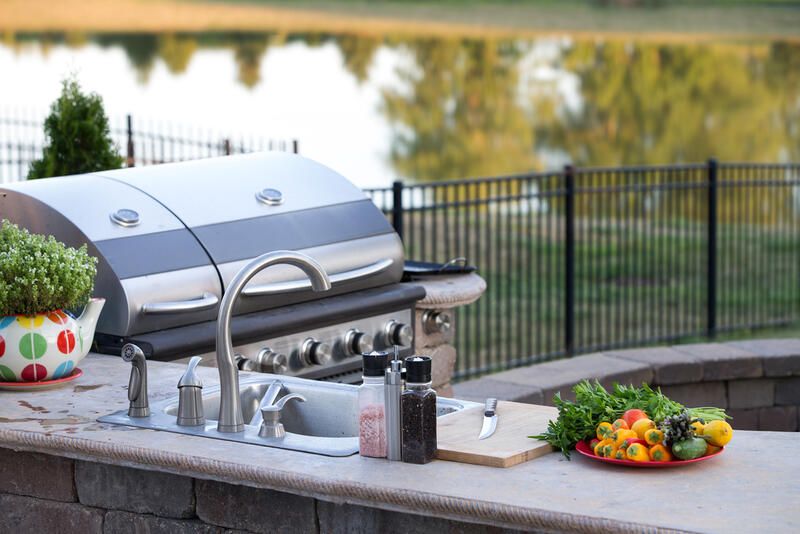 Use a Lined Fruit Crate For Cottage Vibes
This isn't only a garden storage idea but also a styling tip for your landscape! A lined fruit crate is a perfect way to give your garden a cottage-style or countryside touch.
At the same time, you can use a fruit crate as a storage unit around your garden. Whether that's for the obvious fruit and vegetables from your garden, or just as a stylish storage box for thin garden tools, dog toys, or to store firewood.
They are very flexible and as long as what you want to store fits, then there's no reason to waste any excessive space in your garden layout.
Bring in Neat Multi Sectioned Grids
Multi-sectioned grids are one of the great garden storage ideas because they are both neat for storing garden tools in an ordered manner and also visually pleasing.
Multiuse your Walls with Wall Hung Crates
Other than country-style fruit crates, smaller crates attached to your garden wall are one of the loveliest garden storage ideas out there.
You can paint them to fit your stunning garden scheme and hang them to provide ample space for your garden accessories without taking up any unnecessary outside space.
They are perfect to keep the smaller accessories neat and easily accessible.
Use Stylish Storage Boxes
Storage boxes come in all shapes and sizes. You can get them custom-made to fit your garden style or you can get the classic type that goes with everything.
Storage boxes like this are great for outdoor cushions and blankets. They are also useful for toys the little ones play with outdoors.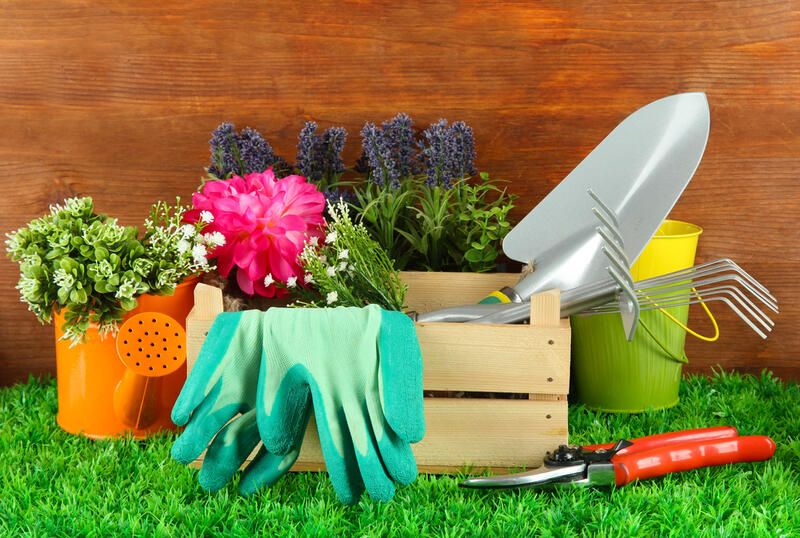 Smartly Hidden Storage Compartments
With a small backyard, you want to fully lean into hidden storage ideas!
It's not just the wasted space but the tight, claustrophobic feeling if everything is fully visible and stands out, even if they are storage units.
However, just playing around with your landscape scheme and colors can solve this problem.
Camouflage your stores to merge with the planting while using up any excess space, preferably away from your front garden to keep it as neat as possible.
Stylish and Open Log Storage
Your sprawling log pile for your fire pit doesn't have to be a problem. If anything, you can use open structures and show them off.
At once, a structure like this log storage does the practical job, and can also add instant character whilst not messing up you're garden's layout.
Go for Foldable Outdoor Furniture
Cleverly designing your garden doesn't just mean coming up with storage ideas for gardening tools and so, It can also be about the very structure of your garden.
If you don't have enough space to leave permanent furniture out there that keeps standing in your way and not giving you a spacious work surface enough while you're doing your work around the garden, but you still want to have outdoor entertaining units, then foldable and compactable furniture is the way to go!
You use them to entertain your guests and family, then fold them away so that they don't stand in your way when you're working around the garden the next morning!
DIY Storage Boxes For Seeds
With a matching drawer unit from old, thrown-away furniture, you can make your own garden storage small boxes to store your seeds and small garden tools!
Drawers aren't your only choice either.
DIY is limitless and you can get creative and take a look in your garage for any material that you can make into perfect storage ideas.
Go Classic with a Pegboard
When at loss, it doesn't harm to look into how things have always been done! There is a reason why pegboards have always been so popular.
They are stylish and have a huge variety of patterns for you to choose your favorite. Numerous specialist companies sell them in all the designs and particularities you can imagine. They keep your tools hung up on the wall where they don't take up garden space.
And you can incorporate handy nooks perfect to store tools, watering cans, and whatever else you need to store!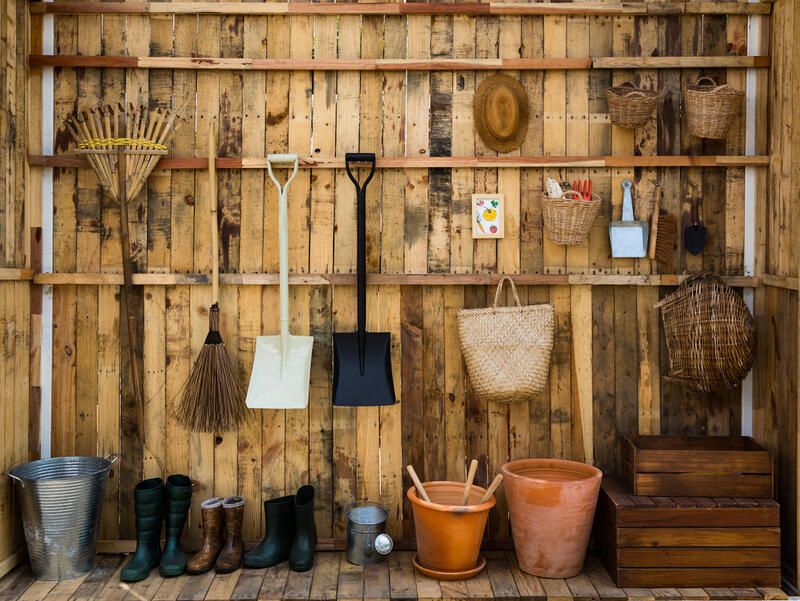 Invest in a Storage Trunk
Storage trunks are bigger than most boxes and can store more! So if you have space in your garden, this would be one of the best garden storage ideas for you.
While they are more visible, this isn't a problem since they come in many styles and colors and can be beautiful in their own right!
Accessorize your Storage Unit with Small Potted Plants
Just because it's a garden store, doesn't mean that it has to clash with your aesthetics or feel any less garden-y. Remove the mental image of an ugly ash-felted roof for your storage units!
Use the storage structures as a shelving unit for your small potted plants!
Add Handy Built-in Rails
Built-in rails are very useful to hang hand tools and anything concerning gardening tools like garden twine and gloves.
They are clever and give you great and easy access to anything you need from your garden shed at any point!
Storage Built-in Bench Seating for Smarter Space
Your super stylish new bench that will be the envy of your neighbors can have even more functions!
Storage benches are becoming more popular with the day for clever and beautiful garden storage methods.
Build a Small Garden Shed
Your garden storage doesn't have to be a huge shed.
Affordable modular units of sheds come in all shapes and sizes to suit all needs.
Even if a bought or existing model doesn't fully work for you, you can get a little handy and adjust it! Garden storage doesn't have to be complicated!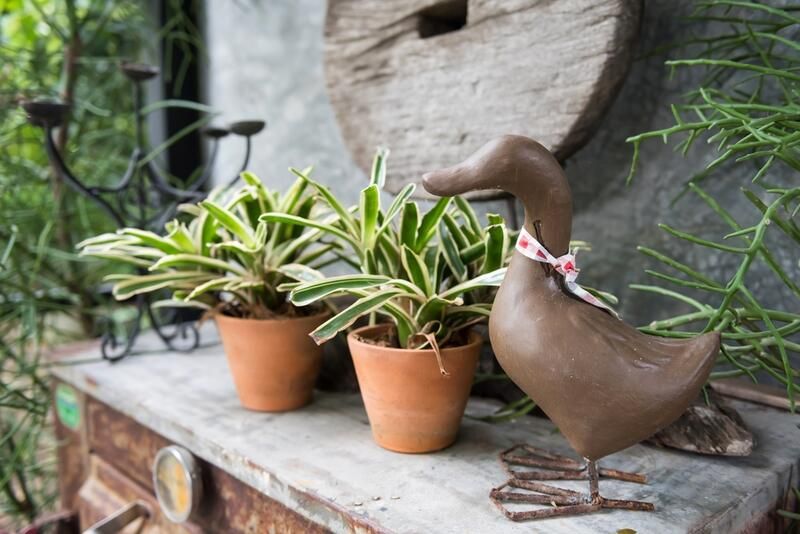 Chic Shaped Metal Stores
Metal stores are some of the best garden storage investments you could make.
Chic and durable, different-shaped metal stores can easily fit your different needs.
Repurpose Old Solid Wood Furniture
Your old furniture, especially ones made out of good wood, can be great DIY storage ideas.
You could have a small wood garden grid or shoe storage.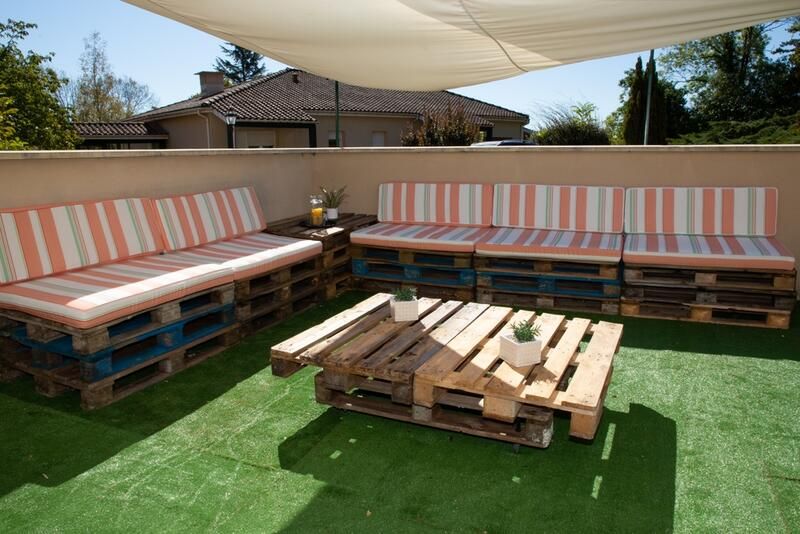 Invest in Roomy Weatherproof Chests
Roomy weatherproof chests are other good investments you could make for your outdoor storage.
They are durable and could hold all your outdoor essentials, from pool essentials to cushions and gardening accessories.
Create Your Personal Garden Caddy
Garden caddies can make a very lovely and adorable part of the garden.
They are useful, to both store and transport small things like plant pots. Or to even use as a compact potting bench.
And the great thing about them is you can DIY your garden caddy!
Invest in Flexible Wheelie Bins
Wheelie bins are great storage methods in your garden as they are roomy, flexible, and moveable.
Whether you want them on your porch one day and your backyard the next, the choice is yours!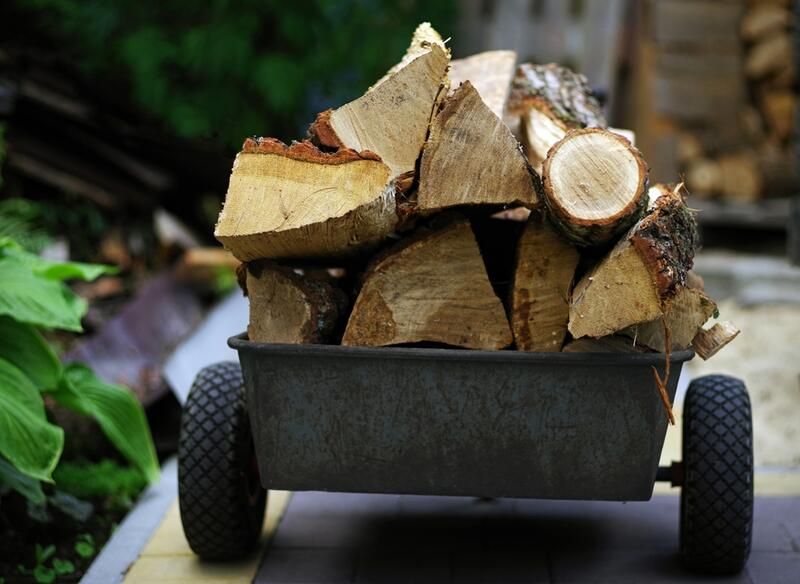 Go For an Elegant and Suitable Shoe Storage Unit
Shoe storage is an important part of the outdoors for a lot of homes! It could also be a stylish, eye-catching part.
With a shelving unit and some plants, it can be cool and attractive while doing the job.
The core of all those garden storage ideas is smart design and organization of your landscape that maximizes both function and aesthetics with the simplest choices. This is what we're all about at shrubhub.com, where we know landscape design is the art to maximize and unite beauty and function.
We also know that any major or small landscape changes are scary. And that's why our favorite service is 3D landscape designs that showcase exactly what the final results will be like!
And lucky for you, we're currently offering a 70% discount on all our services. It's for a limited time, however. So don't miss your chance and sign up here from the comfort of your home.